Have any Questions?
Experience Airport Transfer in Stuttgart
Did it ever happen to you that you landed at the airport and booked public cab services to reach your destination but did not get that feeling of satisfaction and comfort you were looking for? If yes, don't worry. We are here to make your journey safe, comfortable, relaxing and luxury at the most affordable prices in Stuttgart. Welcome to Noble Transfer, one of the most reliable, popular and authentic brands in Stuttgart offering stylish, elegant and stress-free airport transfer Stuttgart to/from the airport to/from wherever in Stuttgart, Germany anytime you want. Now you can plan your journey in Stuttgart, Germany and leave all your worries related to unfamiliar traffic navigation, parking, and on-time arrival.

Located at the Neckar River, Stuttgart is the capital and largest city of Baden-Wurttemberg and the sixth-largest city present in Germany. This city offers you several reasons to be explored. Along with being the largest wine-growing region, it has an awesome collection of acclaimed ballet, opera, and philharmonic. It is home to Europe's largest combined zoo and botanic garden. If you visit this place in summer, you will find numerous eateries outdoors and indoors that help you serving delicious food.

Another part of attracting people planning their visit is stairs. This place is covered all around by hills and natural beauty. No matter what your reason to visit Stuttgart, you will find it interesting always after you arrive at Stuttgart Airport, now it is time to take up airport transfer Stuttgart to explore the city if you do not want to stand in queues at the airport once arrived. Also, you can take a flight to the nearest airport to Stuttgart. We here at our best airport transfer Stuttgart and chauffeured limousine services, Stuttgart. It is the best and ideal choice for those who do not want any compromise in their luxury lifestyle.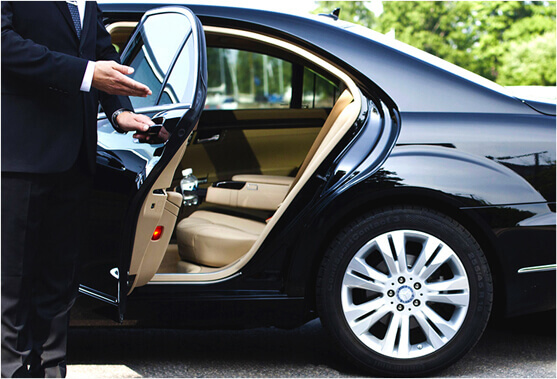 Hire Noble Transfer and Experience the Luxury Transfer from Stuttgart Airport
The airport transfer services at the Noble Transfer is offering the stress-free, relaxing and calm airport pick-ups and drop-offs from your selected location to the airport and from the airport to your desired destination at the best prices. Irrespective of any prompt requirements, now you book our services anywhere anytime in the country and eliminate the stress of on-time arrival to your destination.

The chauffeurs under our services are punctual, well-trained and highly-professional to witness you the luxury on call. The Noble Transfer is also offering you the opportunity to explore the gorgeousness of the city under its one way hourly based services. Just call or book online and our professional Stuttgart airport shuttle and our chauffeurs will be at the airport to meet & greet you in the waiting area, help with your luggage and drop you to your selected destination in the peace and calm environment.
We are offering:

24x7 hours customer support assistance

Professional chauffeurs with expertise and knowledge about the local routes.

Most reliable, affordable and elegant journey

Free waiting time of 60 minutes at the airport and all other destinations 15 minutes.

Ensured availability in the major airports and seaports

Online payment and instant confirmation

So whether you are traveling to your hotel from the airport or to the airport from your business meeting or any other private event, now you can ensure your journey to be stylish, classy and luxury in the busy streets of Stuttgart, Germany.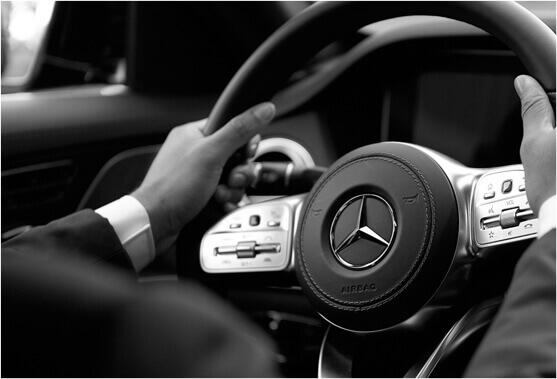 Get Airport shuttle Stuttgart Services at Stuttgart
Once you have landed after traveling a long journey to the airport of Stuttgart, you would surely want some time to rest. You are in a hurry to go to your hotel room to take a tight & engaged sleep but hate waiting for a taxi at the airport. In this situation, professional Stuttgart airport shuttle Services are the best solution to give you a luxurious sleep to the hotel. We are allowing you 24x7 to book our airport transfer services in advance either through our website or mobile app or by calling us. It takes only a few minutes to present you with professional English chauffeurs ready to meet and greet you at the airport.

All our service providers are highly-trained, experienced and well-informed. Let us know what your plans are after visiting Stuttgart Airport in advance and we will make it happen with top-notch quality and commitment. As you can track the live location of our drivers after confirming the booking, there is no scope to let you wait in any case. We openly give you chauffeur services to guide you from the airport to explore the whole city with us.

We are the best airport taxi Stuttgart services to take and guide you from Stuttgart Airport to the city or anywhere you want to reach. Our Chauffeurs are always there to help whenever you need something whether it is about issues with booking a hotel in Stuttgart or booking some tables in a restaurant. We are at our best and will never let you face any inconvenience. We treat all our clients in the best way we can and take care of every small thing to give you a relaxing and memorable time with us.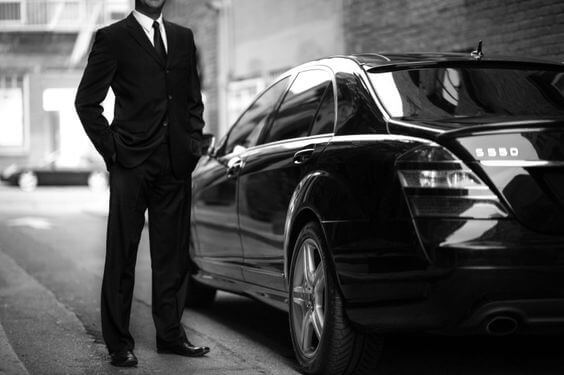 We Are the Successful Arrival & Departure Transfer from Stuttgart Airport Services
Whether you have just landed at the airport from a long-distance flight or just taken a short trip in the city, the very first & last thing you start wondering how to get to your hotel room or desired accommodation without experiencing long waiting in the line for a cab and getting stuck in traffic for an hour? Is it right?? Concerned about your comfort, Noble Transfer's airport taxi Stuttgart takes care of your every requirement and delivers the smoothest journey in a proper comfortable and luxurious environment.

When you have finally explored the city and your trip comes to an end, you might want to get to your home as soon as possible without wasting a single minute in traffic or unfamiliar local routes. Noble Transfer's airport transfer services make sure that you get picked up and dropped off on time and experience the comfortable and cheerful journey throughout your way to the airport.
Why Noble Transfer Is The Ultimate Solution for Airport shuttle Stuttgart?
When you are in a hurry and look for the classiest but comfortable traveling solution to make your journey a lifelong memorable experience, our airport transfer Stuttgart is the perfect fit for you. It is amazing when you have the Mercedes waiting for you and English speaking chauffeurs are there to take care of your luggage and comfort.

1. Easy to understand & booking procedure without the need to fill out any required documents.
2. No hidden and extra costs
3. Experienced and professional drivers
4. Comfortable, calm & composed journey
5. Official and fully-licensed airport transfer services
6. Online payment including all tolls & taxes.
Travel in Mercedes with Luxury Transfer from Stuttgart Airport Services
We at Noble Transfer are offering you the best services of fleets you can choose from. Be it from Stuttgart airport to the city or from your business meeting to the Stuttgart airport, wherever you want, you can travel with our luxury airport transfer services as per your choice. We are offering a prepaid and pre-booked airport transfer services to ensure secure and safe ride with zero time wastage. Our Chauffeurs will arrive at the airport before your arrival to pick you up and provide you everything you need throughout your journey with us. Our motive is to provide the best Airport Shuttle Services in a more comfortable, attractive and appealing atmosphere. We are for sure that once you ride with us, you will always want our services every time in each area where you are.
Flexible and Easy Airport shuttle Stuttgart Services in Stuttgart, Germany
Noble Transfer is offering friendly, elegant and stylish Taxi Alternative Stuttgart with well-maintained and air-conditioned luxury vehicles including Mercedes and many more. You can choose the best suitable vehicle according to your preference and choice. But there is no need to worry, all they are completely affordable and available at the best affordable prices. The moment you place an order to our services, our chauffeurs will be on the airports under a few minutes to greet you in the waiting area with your name sign in hand.

If you do not even want to wait for a few minutes, you can book our services in advance and get the confirmation mail regarding the driver's exact arrival at the airport to pick you. No wait for a taxi or no stuck in traffic and no stopping on unnecessary routes, just call us and ensure the on-time arrival to your desired place.
Noble Transfer is offering:
1. Private transfer
2. Meet & greet at the airport
3. Child seats on request
4. Free cancelation – 24x7 Hours assistance
5. Convenient and easy pick-ups and drop-offs from/at the desired location.
6. Driven with professional English speaking drivers
7. Choose the type of vehicle according to your suitability
8. No unnecessary stops while traveling
9. Payment with inclusive rates
10. License and full-credibility services.

So, wherever you are and wherever you go in the country, our expert, trained and professional drivers will be there for you to help & guide you with your luggage and status traveling in modern comfortable vehicles.
Luxury Visit Stuttgart, Germany by Hiring Airport shuttle Stuttgart Services
Are you looking for the low-cost and luxury Taxi Alternative Stuttgart in Stuttgart, Germany? If yes, you have landed in the right place. Now, you are not required to waste your time struggling with the luggage and waiting for the taxi or cab to pick up and drop you. We have a wide range of options that suit your budget and smoothly land and take you from/to your selected location in no time. With years of experience, we are transiting thousands of passengers from and to the airport to and from the hotel or their selected location. Our door to door airport transfer services eliminates the stress of navigating an unfamiliar public transport and make you hire us at once whenever you are visiting any country.
We are committed to ensuring quality:
Modern and luxury vehicles as per your needs.

Secured payment system

English speaking drivers with well-informed about the locality

Annual test of every vehicle to ensure safety

User-friendly website with ease to access and hire
Professional Chauffeurs and Transfer from Stuttgart Airport Services in Stuttgart
Whenever you want to explore any city from the airport or want to ensure on-time arrival at the airport, you always look for the successful, comfortable, and relaxing rides with affordability. But unfortunately, you do not get satisfactory and money worth results. This is what you would not have to face with Noble Transfer's airport transfer services.

We are here to offer you the best Transfer from Stuttgart Airport with professional chauffeurs who have the proper license, credentials as well as humble and well-trained too. We at Noble transfer know how important it is to maintain safe and secure your ride with you. Therefore we are allowing properly secured, private and confidential payment gateway. You can book your private airport transfer services without compromising the privacy and move from Stuttgart airport to the city around and vice-versa. Just place your order at once and allow us to serve you elegantly.

Stuttgart is a breath-taking place, along with its surrounding towns. It is a place to explore the natural beauty and the Neckar River that runs in the center of Tubingen Town. You will also get a chance to witness farmers markets, restaurants, and specialty markets. People primarily visit Waldenbuch for cafes and restaurants to get served with hot chocolate. Book your airport transfer services, visit Stuttgart with us and enjoy your journey. We hope you will be riding with us for your next visit to Stuttgart.