Have any Questions?
Lenzerheide & Vlabella- Visit The Twin Resorts With Executive Limousine Services
The stunning mountain resort of Lenzerheide is located in the canton of Graubünden, Switzerland at the foot of the Parpaner Rothorn and is visited by vacationers all year around. Bestriding the blue Heidsee lake, the twin Alpine resorts of Lenzerheide and Vlabella overwhelm visitors with their mountainous wooded splendour and brings them back for more with their low-key atmosphere. A holiday is a must to relax, unwind, and to bond with family and friends.
Only 15 kilometres south of Chur, this mountain village can be easily reached by road. However, the nearest airport to Lenzerheide is in Zürich, which is a two-hour drive (approximately 145 kilometres) from the resort. Airport transfers to the alpine resort of Lenzerheide are available from Zürich and from all other major airports and cities as well. We, at Noble Transfers, provide the best private transfers from Zürich airport to Lenzerheide to make the beginning of your holiday a little more luxurious and comfortable.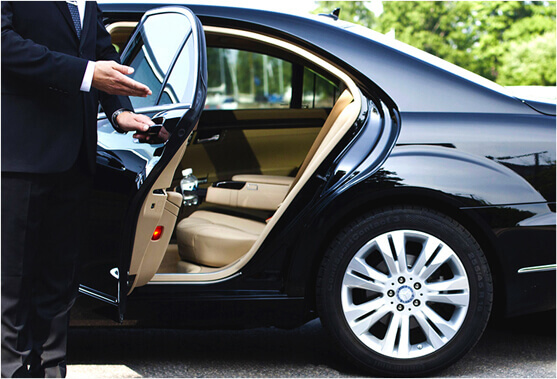 Hire premium ( business) Limousine with a driver for a transfer from Zürich to Lenzerheide
Travelling to remote holiday destinations needs a lot of planning beforehand. Booking hotels, making an itinerary, and booking airport transfers among others. But with Noble Transfers, planning your travels becomes a lot easier. We offer private transfers from Zürich to Lenzerheide in our fleet of luxury cars and limousines. Whether you are travelling with your family, friends, beloved or solo, our services are tailor-made to suit the needs of all our clients. We also offer concierge services to cater to every single need or requirement you might have. Need us to make an itinerary, book a hotel, book a table at your favourite restaurant or book you a funicular ride to go skiing up the pistes? Our concierge will take care of it all.
All you need to do is book your business class transfer from our website and notify us of your travel plans. Whether you need a private airport car service in Zürich to attend your meeting before heading to Lenzerheide for your holiday or you need to come back from the resort to any airport or city in Switzerland or France or Germany, we will take you to your destination in a luxury car or limousine in the most professional and comfortable way.

Our fleet of cars includes- Mercedes Maybach, Mercedes S Class, Mercedes E Class, Mercedes Viano, Mercedes V Class, and top model limousines as well. Our priority is to get you to your destination on time and in a luxurious manner. Luxury is a pre-requisite for our clients and we understand it. All our cars and limousines come with professional chauffeurs. We offer Luxury VIP services for all our business class transfers in Lenzerheide.
We pride ourselves on our timely services. Your car and chauffeur will be at the airport prior to your arrival, will help you with your luggage, will wait for as long as you need before taking you onward your destination. Why stand in a long queue waiting for a cab when you can get airport limousine services to Lenzerheide from Zürich. No need to settle for less when you have the first-class luxury at your disposal. Simply book your airport shuttle from Zürich to Lenzerheide and start packing for your luxurious trip.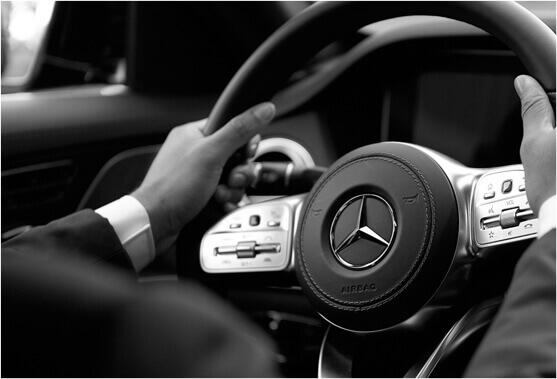 Visit Lenzerheide with best professional chauffeurs and chauffeured limousine services
The small resort village receives day-trippers in summer to bask in the beauty of the mountains and the sun. The Heidsee lake freezes in the winters and looks almost magical. The summers and winters are equally great times to visit the resort unless the weather gets a little difficult or harsh in the winters. It is advised to gather information about the weather in advance before making your travel plans.
For those who love to ski, winters here at Lenzerheide make for a great spot for winter sports and activities. Visitors come to enjoy the outdoors and go hiking in the summers. It is easy to get a funicular up to the pistes. One can even ski or hike up to the neighbouring resort town of Arosa or Vlabella, which are in the next valley to the east. Hire a professional chauffeur to take you to Lenzerheide for your upcoming vacation.
A ride becomes interesting, relaxing and comfortable only when you have the right chauffeur taking you around to places. That is why all the cars and limousines from Noble Transfers come with chauffeurs who are professional, licensed, humble and always on time. Our chauffeurs know all the nooks and crannies of Switzerland like no other and will take you to your holiday destination or to your meeting in the least amount of time safely. Book us for your car rental in Lenzerheide, Switzerland and let us take care of the rest.
We know how important privacy is and a lot of our guests like to keep their trip a quiet affair. This is why we offer VIP business transfers from and to the airport without letting anyone else know of your travel plans. It is between you and our chauffeurs. We respect privacy and want you to enjoy your holiday in the most outstanding way possible.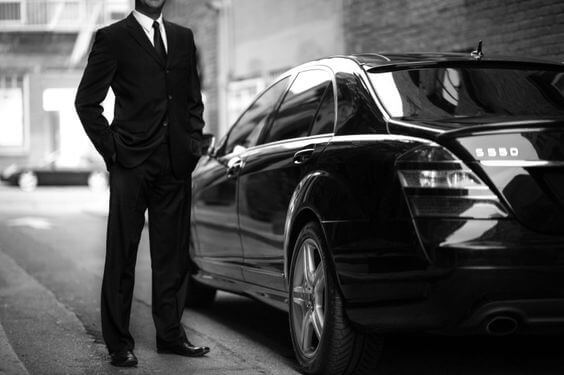 Enjoy Lenzerheide with top professional airport transfer service
Bikers, hikers, culture and nature lovers or families, Lenzerheide offers something for everyone all year round. The sun always shines in the alpine valley and the resort can be reached easily by road with our first class limousine services in Lenzerheide.
56 kilometres of cross-country skiing trails attract tourists and ski lovers to the magnificent mountain landscapes of the Lenzerheide holiday region. Our professional chauffeurs know all the hidden gems of this resort village. We have curated our itineraries to suit all your luxurious preferences. A part of the trail at Lantsch/Lenz is illumined in the evening for an utmost magical experience. Sledge down the two illumined sledging runs or on the 3-kilometre-long slope of Alp Stätz in the night and make memories with your family or your beloved.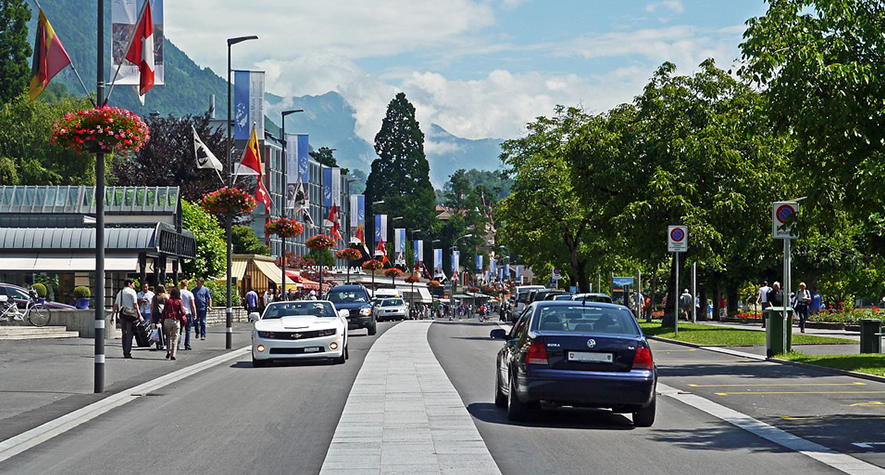 Not everyone likes to go on a sledge. For those who seek a more leisurely trail on the mountains can explore Lenzerheide and its surrounding areas on foot. There are 80 kilometres of winter hiking trails to choose from which includes 7 marked roundtrip tours as well. Hire our professional airport transfer service Lenzerheide from Milan Malpensa airport to have the best skiing experience in the alpine valley.
Lenzerheide has been certified with the quality seal Families Welcome for more than 10 years. There are a lot of attractions for family getaways in this small resort village. Lenzerheide has the only Globi hiking trail in Switzerland. The Globi house or the Heidsee outdoor pool with barbecue fireplaces, children's playground and the pirate boat keep the children and adults alike busy and happy all the time. Book your business class transfers with Noble Transfers and give your family the luxurious ride and holiday that they deserve.
It isn't just the summers that are perfect here, Lenzerheide is equally amazing during the winters as well. Ice skating, building a snowman, or learning how to ski at various children's grounds are few of the most adored winter activities by children and their families.
Whether you are looking for a luxurious getaway with your family, with your beloved or are simply looking for a solo adventurous yet luxury trip after your business meeting to unwind, Lenzerheide has got you covered. Just book our VIP transfer services to Lenzerheide from Zürich's Kloten airport or any other city and start packing. Or better yet, let us make an itinerary for you. Noble Transfer is here for you all year round, 7-days a week and 24-hours a day. Visit the sunny resort village of Lenzerheide, hike to Arosa or Vlabella in the Alpine landscape and have a great holiday.
Have the luxurious business class transfer that you deserve. A chauffeured premium limousine is at your service to take you around Lenzerheide, Switzerland and beyond. The sublime, park-like landscape of the high valley of Lenzerheide awaits you with its picture-perfect setting for adventure-packed and peaceful holidays.