Have any Questions?
Visit The Natural Springs In Bad Ragaz With Airport Transfers From Zürich
Positioned perfectly between the Rhine and the Alps in St. Gallen canton, eastern Switzerland, lies the grand resort village of Bad Ragaz. Since the middle of the 13th century, pilgrims have been journeying to the Abbey of Pfäfers near Bad Ragaz, where the Tamina Valley opens into the Rhine Valley, to bathe in the thermal waters (36.5 degrees). The age of spa tourism began in 1535 when doctor and philosopher, Paracelsus, came to Bad Pfäfers and testified the healing powers of the thermal springs. Since then, the village's thermal springs that come down the mountain village have kept wealthy vacationers and travellers in great shape.
Bad Ragaz and its neighbouring resorts makeup 'Heidiland', the glorious Alpine region and offers majestic hiking trails, fresh air, flowering meadows and a stunning backdrop.Below the Benedictine Monastery in Pfäfers, the first baroque bathhouse in Switzerland was built in 1716. The waters bubbling up from the Tamina Gorge springcan still be visited today. However, to actually take a dip in the healing water, one has to go to the Tamina Thermal Springs spa, which is in the centre of Bad Ragaz.
The resort is well connected with roads to major cities and airports across Europe. But it is easier to fly to the nearest international airport and then taking an airport transfer to the Bad Ragaz resort. The nearest airport to the village is in Zürich and it takes about one hour and twelve minutes from the Kloten airport to reach Bad Ragaz. Fly to Zürich from anywhere in the world and heal yourself in the thermal springs.
Not everyone likes to stand in a queue for a taxi at the airport. And certainly, no one travelling to Bad Ragaz would like to rent a cab to reach their destination. For those who like to travel around in luxury, we, at Noble Transfers, offer first class private luxury transport services in Zürich and Bad Ragaz. We provide premium limousine services and VIP transfer services in Bad Ragaz for all our elite guests.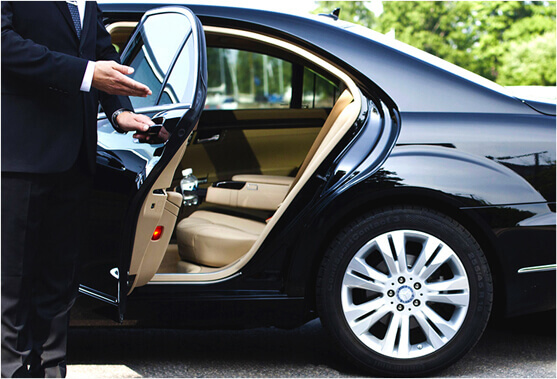 Get private airport transfers to Bad Ragaz
The warm and bubbling waters of the Tamina Gorge spring are fabled for boosting the immune system and improving circulation. Visitors have been coming to the resort village to bathe for centuries but nowadays, they also come to ski, hike, and play golf. The neighbouring vineyards and serene landscape of the region and the town equally attract travellers from across the globe.
Hiring first-class luxury transport to reach the beautiful resort of Bad Ragaz can be the perfect start to your holiday. Travelling unpredictably changes a person and when you travel the way you live your life, in luxury, there can be nothing better than that.
If you are visiting Zürich for a meeting or otherwise and need to book a spa appointment, then just take a trip to the extraordinary spa resort of Bad Ragaz. It is not just about the ends; the means have to be equally humbling. Your ride to your luxurious destination has to be posh too. This is why we offer private airport transfers.Our premium limousine services in Bad Ragaz are the best way to visit the most idyllic thermal springs while basking in the glory of the scenic views along the road. Just take our business transfer from Zürich airport to Bad Ragaz and you can be swimming in an indoor or outdoor pool in no time. All the cars and limousines in our fleet come with professional chauffeurs who understand their routes by heart. You will never be lost when you are travelling with us.
Our car and limousine transportation services are simple and luxurious. We have the most luxurious cars, the best chauffeurs and we know the best places.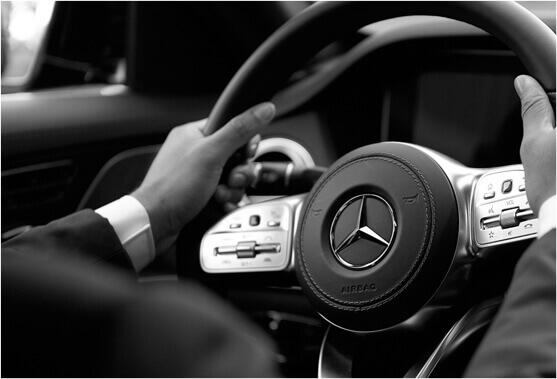 Choose from our fleet of luxurious cars that includes- Mercedes Maybach, Mercedes S Class, Mercedes E Class, Mercedes Viano, Mercedes V Class and top model limousines. Go around the village and out without any hassle. Our chauffeurs will take you to your destination safely. Enjoy the view, the ride and make memories. Leave the rest to us. We will get you back to any airport you need to get to in no time. Or if you enjoy the ride too much, we can even drop you home. It is all about your comfort and luxury.
All we ask our guests to do is book their business transfers with us through our website and notify us of their travel plans. Our chauffeurs will be instructed accordingly so you will not have to waste your time in giving directions. You can also book Zürich airport transfer from/to Bad Ragaz after your holiday comes to an end or if you feel relaxed, rejuvenated, and healed.On the day of your arrival, our chauffeur will already be waiting for you at the airport, will wait for you for as long as you need, and will help you with your luggage and other necessities before taking you to your destination in your chosen vehicle. We are available 24X7 for our guests to cater to every single need you might have. Whether you are coming from the first flight in the morning or the last flight in the night, our chauffeur will be there in the scheduled time and before your flight lands.
Noble Transfers also offers exquisite concierge services to cater to each and every need of the guests. If you haven't made your travel itinerary yet, we would be glad to make a customized one for you. From booking your hotels, taking care of your belongings or booking you a spot at the 7km long toboggan run, we do it all. We want you to have the most enchanting holiday you can think of. Let us worry about traffic and parking. All you need to do is sit back, relax and enjoy the ride in our business class transfer to Bad Ragaz. A special and notable addition to a plush stay and getting around in any city is the transportation that you take and we provide just that- luxurious transfers.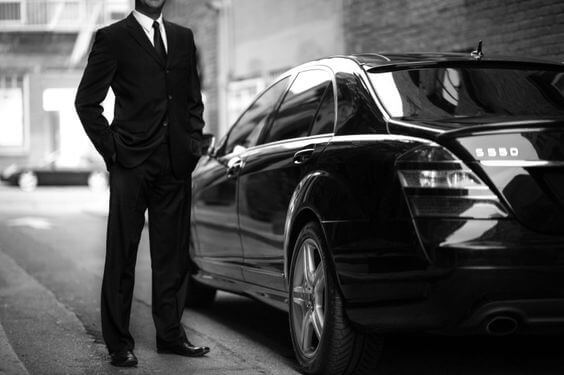 Hire Professional Chauffeurs in Bad Ragaz
The two golf courses available in Bad Ragaz perfectly complement the idyllic spa. The Bad Ragaz's home mountain, the Pizol, and the plains of the Rhine Valley offer remarkable biking and hiking trails in the summer. The cycling and inline skating route on the nearby Rhine Dam and the distinct Nordic walking trails are quite famous among visitors and are also found on the Pizol. There is a 5-lake walk on mount Pizol. It takes around four hours to complete wherein you pass through five crystal clear mountain lakes and also getto see wonderful views of the eastern Swiss alpine landscape.It is the hike that should be on everyone must-visit and to-do list when they visit Bad Ragaz.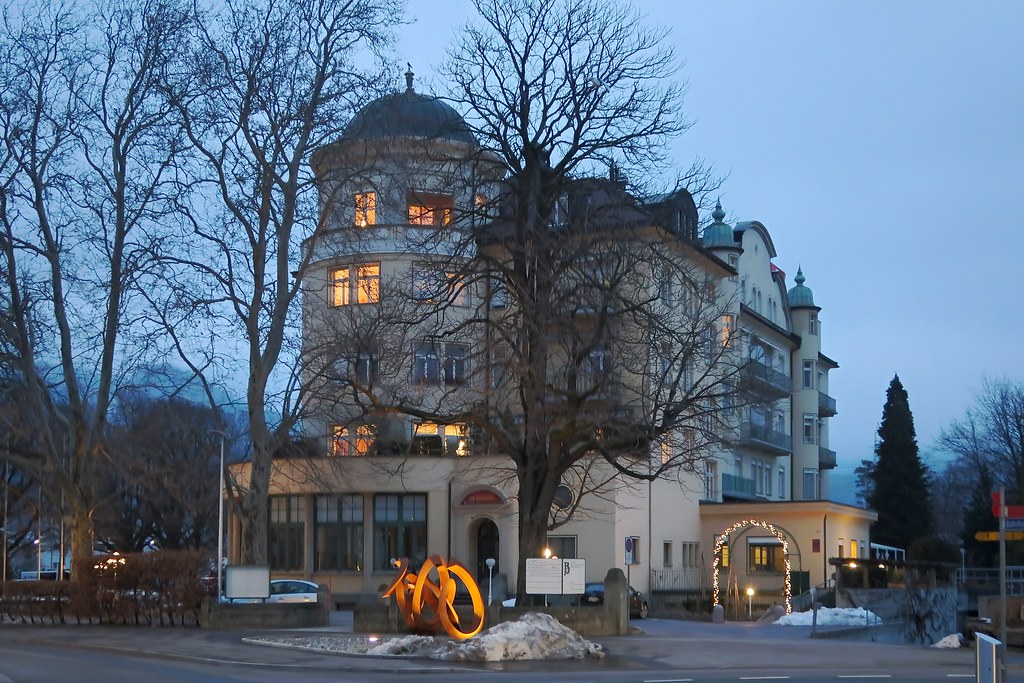 To understand and admire the beauty of a place, one needs to have absolutely zero worries about other things. Vacations should be about relaxing and the ones in Bad Ragaz should be about healing rather than worrying about where to park the car. This is why we offer premium limousine services in Bad Ragaz for our guests. You travel with us and all you need to think about is what you want to eat or which spa you want to go to. Rest is up to our professional chauffeurs. Also, we know that our guests like to keep their vacation plans a private affair and off the social radar. We respect privacy and do our best to keep your visit as discreet as possible. Hire a private airport driver for your VIP travel to Bad Ragaz and be sure that our driver will respect your privacy in the best way possible.
All our chauffeurs are licensed, humble, extremely professional, and know all the cities and surrounding areas like the back of their hand. They know the hidden gems that are the most exquisite hiking trails in the mountains and the best place to have a romantic picnic at when you are in this beautiful resort village. From the best winter sports school to the most exquisite cuisine to the coolest places for cocktails, information about everything comes with our driver services. Just book a private driver service in Bad Ragaz and get ready to make memories.
It doesn't matter whether you are on a business trip or a holiday, you need to relax and have fun at some point of time, our VIP business transfers services make for luxurious rides and even greater time. Take a step back, relax and plan your healing holiday to Bad Ragaz with us. We understand opulence.