Have any Questions?
Visit Lech am Arlberg With Premium Limousine Services
Located in the Bludenz district in the Austrian state of Vorarlberg, the alpine resort village of Lech am Arlberg is known for its winter sports on the Arlberg mountain range. The picture-postcard Lech (1450m) and its smaller twin Zürs (1716m), 6km south together offer snow-sure slopes and isolation from the outside hustle bustle of the world. The resort town receives the world's elites ranging from royalty to business leaders and from sports stars to film producers. Lech is the perfect hideaway spot for the wealthy. Princess Diana was Lech's most famous patron. Other noble guests received by the town in the past includethe Jordanian royal family, the Dutch royal family, and Monaco's Princess Caroline.
The resort village of Lech with its 5-star hotels and alpine beauty makes it a perfect romantic weekend getaway spot. It is also a haven for skiers and snowboarders alike. The easiest way to get to Lech am Arlberg is by boarding a flight to Alterhein, which is 100 kilometres away from the village. However, Alterhein airport receives very few international flights, so it is better to board a flight to one of the major airports in the nearby cities. From there, visitors can easily take an airport transfer to Lech am Arlberg. The closest airports to Lech are in Innsbruck (115kms with a travel time of 1 hour and 35 minutes), Friedrichshafen (128kms with a travel time of 1 hour and 40 minutes), and Zürich Airport (194kms with a travel time of 2 hours and 40 minutes).
Not everyone likes to buy a bus ticket or hire a cab and travel to places. For those who like to travel in luxury, Noble Transfers offers corporate limousine services and private airport transfers in Lech. Why stand in line waiting for a taxi or cab when you can hire luxury VIP services to take you around Europe.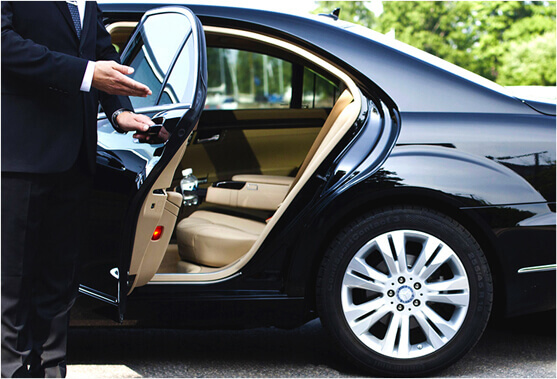 Private Airport Transfers to Lech am Arlberg
The Lech ski terrain is a beautiful spot for beginners & intermediates. There is only one black run on the piste. However, there are numerous ski routes & off-piste skiing to satisfy experienced and seasoned skiers. The under-rated runs, such as the 'beginner' run under the chairlift that goes back into Lech is intermediate at the start of the day & becomes advanced at the end.The ski routes are regularly groomed to offer maximum pleasure for all skiers.
A vacation is a must to break free from the hectic routine of everyday life, and when you can visit the snowy mountain village of Lech, there can be nothing more exciting. It is a lush affair here in this alpine village. Take a private airport transfer from Zürich or any other major city with your beloved for a romantic getaway to Lech. A unique and notable addition to a luxurious getaway is how you reach your destination. Your transportation will set your mood for the next few days, and that is why Noble Transfers offers top-notch luxury VIP services and super comfortable rides. To achieve this, we only keep luxurious vehicles in our fleet.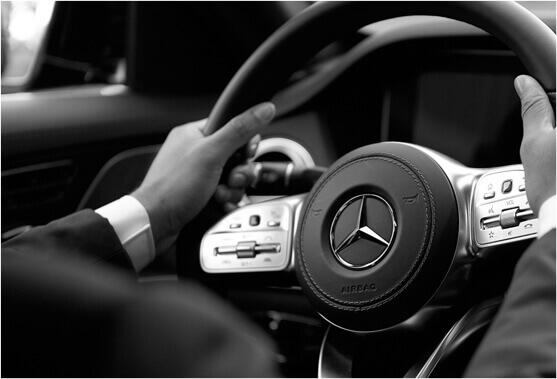 Our fleet of cars includes- Mercedes Maybach, Mercedes S Class, Mercedes E Class, Mercedes Viano, Mercedes V Class and top model limousines. All the cars and limousines in our fleet come with professional chauffeurs so that your ride to Lech am Arlberg can be extra comfortable, stylish, and luxurious.
All we ask of you is to book your transfers from Zürich, Innsbruck, or Friedrichshafen airport to Lech am Arlberg with us through our website and notify us of your travel plans. This will help us in instructing our chauffeur accordingly for we don't want you wasting a minute of your valuable time in giving directions. If you have only decided the travel dates and haven't made any further plans, then let us make a plan for you. Whether you need help with planning your stay or mapping out your travel program, then take advantage of our concierge services wherein we make you a customized itinerary for your visit in Lech and take you to the best places in the surrounding areas. We will book you a hotel, book you a table at a restaurant or even book you a ski lesson if need be. Let us know what you need, and we will get it done.
On the day of your arrival, our chauffeur will already be waiting for you at the airport. He will wait for you for as long as you need and will help you with your luggage and other requirements before taking you through a scenic ride to Lech. You can also book transfers from Lech to Zürich airport with us after your holiday comes to an idyllic end. Alternatively, if you enjoy the ride with us too much, we can even drop you home rather than the airport. Switzerland, France or Germany, we will take you anywhere you wish to go. We want you to have the most relaxing holiday that you can think of. Let us worry about traffic and parking. All you need to do is sit back, relax and enjoy the ride in our business class transfer in Lech am Arlberg or in a premium chauffeured limousine.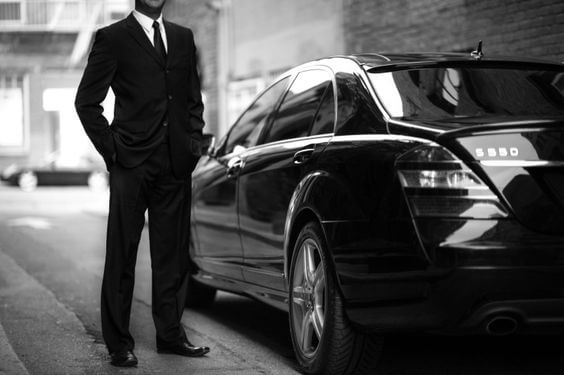 Travel to Lech am Arlberg with professional chauffeurs
The Lech-Zürs (now Warth plus the whole St Anton) ski area is quite large. There are links to the sunlit bowls above Zürs. A cable car up to the peaks above St Christoph and Lech has a direct connection into the Warth-Schröcken area in the other direction.

Most of Ski Arlberg's rough terrain is in and around St. Anton &Stuben. Due to this, fewer seasoned skiers set coursefor Lech, and this keeps the off-piste areas untainted.A winter storm in the high season is a perfect day to ski in Lech. Take a stroll along the river Lech with your date and set a proposal with the help of our concierge services Lech.
The winter season can sometimes prove to be harsh for guests travelling to Lech by road. That is why you need a chauffeur who knows the area well and can cruise along the terrain with the utmost ease. Luxurious travel doesn't only mean a posh vehicle, how you are being chauffeured around matters equally.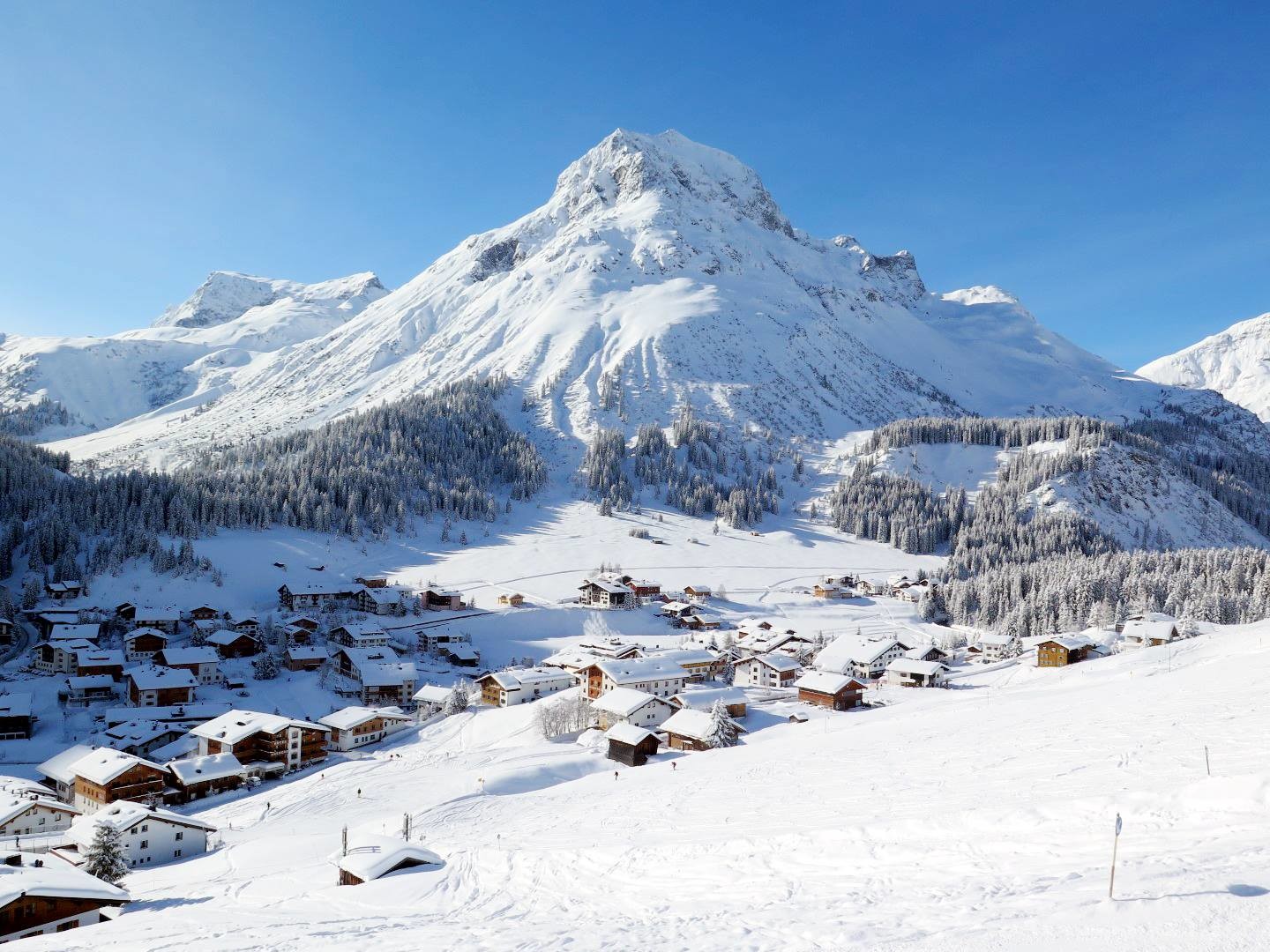 This is why Noble Transfers only hires professional chauffeurs who are licensed, humble and know how to respect privacy. When you book your premium chauffeured limousine in Lech with Noble Transfers, you can be sure that your travel will be smooth, luxurious and incredibly peaceful. All our guests love their privacy, and hence, we make it a point to keep your travel plans as discreet as possible.
All we do and understand is provide luxurious services and extra comfortable rides to our guests in the poshest way possible. Whether you need to go to Lech am Arlberg, Zürich, Innsbruck, or any country in Europe, and you need an airport transfer, we are here to serve you 24-hours a day. We have impeccable services, and we are always on time. We will never let you reach late to a meeting, an event or to your date. That is our promise. We have the answers for all your transportation needs in Lech am Arlbergand around with our business class transfers and premium limousine services Lech.
The alpine village is set at a modest altitude of 1,450m. However, Lech receives up to double the amount of snow every year as compared to some of its French rivals. Interestingly, Lech is also the first ski resort in Europe to put a cap on the number of days passes issued to 14,000 a day (no overcrowding problems here anymore). Book private airport transfers or hire a limousine by the hour in Lech and travel around in luxury. Noble Transfers is here to customize your travels.