Have any Questions?
Visit The Twin Alpine Resorts Of Crans Montana With Private Airport Transfers
Resting at an altitude of 1500 meters, the neighbouring resorts of Crans and Montana together make for the biggest holiday destination in Switzerland's Valais canton. Situated on a sun-drenched plateau high up the Rhone Valley, the resort town offers stunning views of a chain of mountain pistes from the Matterhorn to Mont Blanc with plenty of activities to do and enjoy all year round.
Crans-Montana is the perfect blend of a mountain village and an alpine town combined into one.It offers the comforts of a modern holiday resort and still has an untainted beauty of the vast natural landscape and panoramic views of the Valais Alps.
To get to the resort town, vacationers have to fly to one of the nearby airports located in Sion, Geneva, Bern and Zürich. Get an airport transfer from any of the major airports to Sierre, then it's a 370-metre walk or a 5-minute drive to the funicular, which climbs from Sierre to Montana Gare in 12-20 minutes. Crans Montana is 15 kilometres away from Sion airport, approximately 69kms from Bern, 106kms from Geneva, and around 152kms from Zürich respectively. If you are planning to visit Crans Montana, then take a flight to one of the nearest airports to the town and get an airport transfer from there till Sierre.
Noble Transfers provides the best airport transfer services for reaching Crans Montanain Switzerland's Valais Alps. We offer first class private luxury transport and chauffeured limousine services in Crans Montana for our guests who like to travel in luxury and style.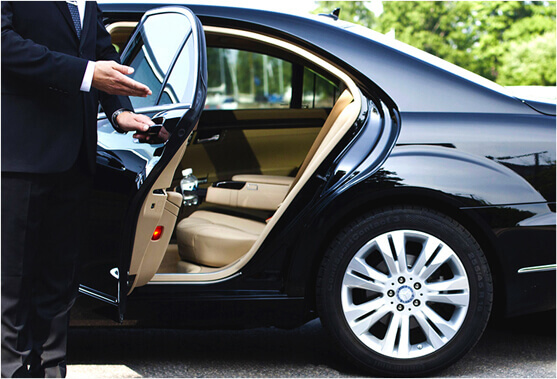 Get business transfers from Geneva to Crans Montana with premium limousine services
The mountain village is full of surprises and adventure activities. The ski slopes here stretch from the high plateau to the Plaine Morte Glacier at 3000 meters. Past the edge of the forest, broad and open pistes offer a perfect spot for beginners and deep-snow skiers. For the pros and who like the adrenaline rush, there is a chairlift that takes skiers to La To ulaw here more challenging descents can be found. The valley descent down the PisteNationale at 12 kilometres, is the longest in the region giving the thrill and excitement every skier looks for.
To get to this beautiful town, just take our private transfer from Geneva airport, Sion or Zürich airport to Crans Montanaand you could be headed for walks through aromatic mountain forests alongside an extensive network of footpathsin no time. All the cars and limousines in our fleet come with professional chauffeurs who know all the routes throughout Switzerland by heart. You will always find your way when you are travelling with us.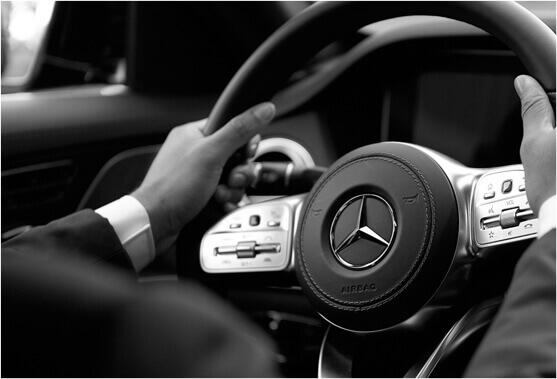 Vacations are about relaxing and rejuvenating. They cannot be spent in worrying about where to park the car or telling the driver where to turn next. When you book your professional airport transfer in Crans Montana with us, you can be sure of a luxurious and elegant ride. All we ask of you is to book your business transfers with us through our website and notify us of your travel plans in advance. We will instruct the chauffeur of your itinerary so you can be in your hotel for your holiday in scheduled time. Even if you have an urgent business or personal matter to attend to in the city of Zürich or Geneva before heading to Crans Montana, we would gladly assist you and will make the required arrangements if any. We are quite flexible that way and we are available 24X7 to cater to all your needs and necessities effortlessly. You can also book transfers from Crans Montana to Zürich, Sion or Geneva airport after you have relaxed, have had a fun-filled time in the glamorous resort and are ready to head back home or for another destination.
On the day of your arrival, our chauffeur will already be awaiting you at the airport, will wait for you for as long as you want, and will help you with your luggage and other necessities before taking you to your hotel in the mountains. Book our premium limousine services in Crans Montana and bond with your family and friends over cheese fondue at a rustic inn.
Noble Transfers also offers exquisite concierge services to cater to each and every need of the guests for whom luxury is a way of living. Whether you need us to book your hotel, take care of your belongings, make a customized itinerary for you to visit the most amazing spots in town if you haven't already made one, or book you a table at the LeMontBlanc at Hotel LeCransfor a delicious meal in a panoramic rotunda. We want our guest to enjoy each and every minute of their holiday in the most extravagant way possible. Let us worry about traffic and parking. All you need to do is sit back, relax and enjoy the ride in our business class transfer to Crans Montana. A special and notable addition to a lavish stay and getting around in any city is the transportation that you take and we provide just that- luxurious transfers in the picturesque town of Crans Montana.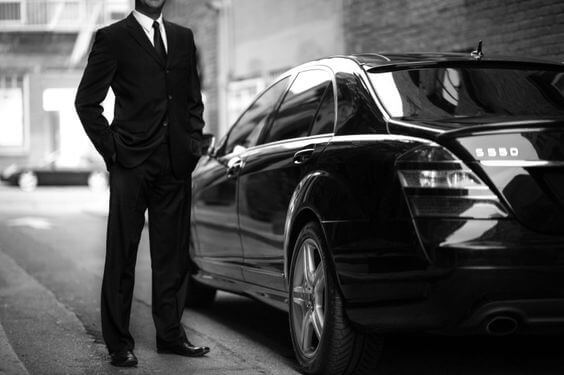 Hire luxury VIP services with professional chauffeurs in Crans Montana
With an extra piste especially for skaters along with plenty of other sports activities to choose from, the modern side of Crans-Montana also has on display the most extensive alpine shopping for miles around. A renowned cultural and congress centre and with a range of luxury accommodation, the town attracts the royal and wealthy from across the globe. Take our premium limousine services and head up into Crans Montana up to the winding roads through the Bluche village.
Visitors are drawn to the town for plenty of reasons including its reputation as a golfing Mecca and for being a host for major sporting events. The peaceful and calm town turns into a different party place full of people during the Caprices festival of electronic music in the spring and the Golf OMEGA tournament in August. To get the most out of your vacation, visit during the winter season. This is when the town comes alive with globe trotters and skiers that are drawn to world-class skiing arenas and après ski activities.
To enjoy a vacation, you cannot end up worrying about your ride all the time. It doesn't matter whether you are flying private or not, what matters is that you should have a private and luxurious airport transfer to Crans Montana, be it from Sion, Zürich or Geneva. Above all, a luxurious ride requires a professional chauffeur.
Our business transfer services are exceptional and we make sure that your chauffeur will be licensed, humble, extremely professional, and will know all the cities and surrounding areas well. All our chauffeurs know the hidden gems of this magnificent resort town that includes the most exquisite hiking trails in the mountains and the best places to eat and stay at. We understand that Crans Montana gets a lot of royalty and celebrities and not everyone likes the world to know of their whereabouts. Our guests like to keep their travel itinerary private. We do our best to keep your visit as discreet as possible. Hire a private airport driver for your VIP travel to Crans Montana and be sure to have your privacy intact during your travels.
Crans-Montana has been on the map from the time when Dr ThéodoreStéphani took a lungful of fresh Alpine air in 1896 and deemed it just right for his tuberculosis patients. Fun facts like these and more come with our driver services. Just book a premium limousine transfer in Crans Montana and get vacation ready.
The town today is filled with sparkling cheer in the winter and the modern expansive resort has a string of lakes that are loved by families and friends alike.Our airport shuttle services are simple and most luxurious. We have the most luxurious cars and we offer the most comfortable rides. Visit the financial capital of Switzerland, attend your meetings there and head straight to Crans Montana with our private airport transfers in the luxurious vehicle of your choice.
Our fleet of cars includes- Mercedes Maybach, Mercedes S Class, Mercedes E Class, Mercedes Viano, Mercedes V Class and top model limousines. Enjoy the scenic views, the ride and all the winter and summer sports activities that are available in this magnificent mountain village and alpine resort. Leave the rest to us. We will get you back to any airport you wish in no time. Or if you enjoy the ride too much, we can even drop you home. Enjoy the mountains through private airport transfers in Crans Montana. Why stand in a queue for a taxi rental when you have exemplary business transfers and premium limousine services from Noble Transfer at your disposal. Enjoy your holidays. Take a break with us.