Have any Questions?
Explore Verbier With Noble Transfers Geneva Airport To Verbier Transfers
Situated on a sunny plateau, the resort town of Verbier lies in the east-central part of the Swiss canton of Valais. The most cosmopolitan holiday resort in the region also offers unique vistas of the Mont-Blanc and the Combins massif. Unlike smaller resorts in Switzerland, Verbier barely shuts between seasons making it the preferred place to travel to any time of the year. The alpine village is the most exclusive ski destination in the world and is very popular among the royals. It was reported that Princess Eugenie met her fiancé Jack Brooks bank in Verbier only. Apart from the British royal family, the Danish, Belgian, and Swedish royal families also visit Verbier regularly.
The ski area in Verbier is one of the largest in Switzerland and extends as far as Thyon and up to the Mt. Fort glacier. The best skiing offered here is off-piste (off-trail). This makes the resort a haven for experienced and enthusiastic skiers. For the ones coming to the ski resort as a beginner, the Savolyres is the perfect area to try hands-on skiing. The place isn't much developed for snowboarding but experienced snowboarders can visit Verbier for its exciting off-piste snowboarding possibilities.
There is no right time to visit this alpine village for it is magnificent all year round and can be reached via rail, road, and plane from all major airports and cities in Switzerland and around. The smartest way to reach Verbier is by taking a flight to the nearest international airport and then reaching Verbier by road. The nearest airport to Verbier is in Geneva, which is one and a half hours away. No one travelling to Verbier wants to wait in line for a taxi rental at the airport. Besides, why stand in a queue at the airport when you can get private airport transfers from all major airports in Switzerland to Verbier.
Looking for Airport transfer to & from Verbier for reaching the extravagant alpine resort of Verbier? We, at Noble Transfers, offering luxury transportation services, Verbier and cater to guests and travelers for whom luxury is a prerequisite. We provide VIP transfer services and luxury limousine services in Verbier, Verbier from Geneva or any other city you wish to hire a professional chauffeur service in Verbier.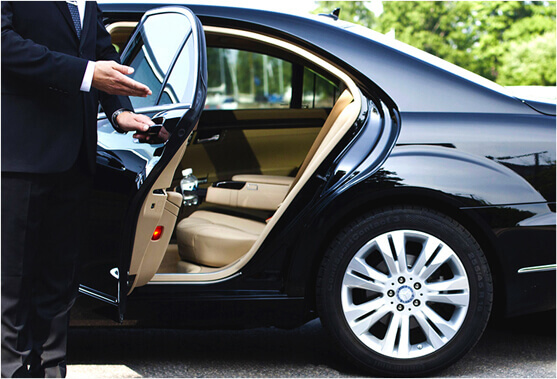 Enjoy Snowboarding In Verbier By Booking Airport Transfer to Verbier
Being a popular ski area, Verbier is the perfect holiday resort for all those people who are fond of winter sports and like to have some fun in the snow. Although you can come here in any season, if you want to keenly explore its beauty, you should visit it in winter. It is fully covered with snow all year and you can enjoy snow slopes, skiing, snowboarding and many more snow sports in Mont Fort and Mont Gele. Noble Transfer's Airport Transfer to Verbier will help you to experience the comfortable and luxurious journey to Chez Dany - a Verbier village or want to explore the Farm Club. So stop waiting and book our services to enjoy the 4 Valleys - the largest ski area in Switzerland.
The procedure for booking our services is quite easy & simple. All you need is to fill our given form on the website and wait for confirmation. As soon as you get the confirmation, you will know the arrival time of our chauffeur at the selected location and you get stress-free about getting a public taxi.
Located at the municipality of Bagnes and part of 4 valleys, you can visit Verbier by road or train or flight and enjoy the panoramic view of the Alps. The ski domain of Verbier ranges from 1500 m up to 3330 m where you enjoy snow-walking to hundreds of kilometers as well as play winter sports like skiing, ice skating or snowboarding. But if you do not know how to play, there are instructors for skiing for a decade. Noble Transfer's luxury limousine services in Verbier will guide & assist you in how to reach on-time with a composed mind. .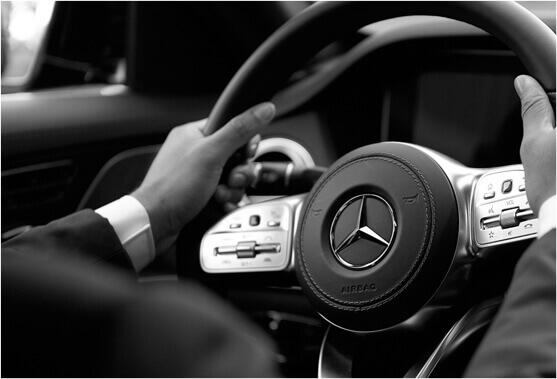 Hire private Airport transfer to & from Verbier with Noble Transfer
Verbier becomes a paradise for winter sports enthusiasts as soon as it starts snowing. The "4 Valleys" ski zone − with no less than 410 kilometers of ski runs and over 89 ski lifts – comprises of five resorts: Verbier, Nendaz, Veysonnaz, Thyon and La Tzoumaz. Skiers can take a cable car to the peak of Mont-Fort (altitude: 3330 m), and candescent from one of the most sought after "black runs" in the Alps.
But the core beauty of this plush resort village is that it appeals to everyone. Non-skiers can enjoy the winter countryside through a snowshoe walk. This can be done by hiking along the beautiful trails or by going out on the longest toboggan run there is in the French-speaking region of Switzerland (length: 10 km).
Traveling to remote holiday destinations requires a lot of planning like booking hotels, making an itinerary, and booking airport transfers to Verbier among others. But with Noble Transfers, planning your travels becomes a lot easier. We offer Airport transfer to & from Verbier in our fleet of luxury cars and limousines. We take one worry off your list right away with our luxury VIP services. Whether you are traveling with your family, friends, beloved or solo, our services are tailor-made to suit the needs of all our clients. However, we want you to have the most relaxing and amazing holiday. This is why we also offer concierge services to cater to every single need or requirement you might have. Whether you need us to make an atravel itinerary, book a hotel, book a table at a Michelin starred restaurant or book you a ski lesson, our concierge will take care of it all.
All you need to do is book your Transfers from Geneva Airport To Verbier through our website and notify us of your travel plans. Whether you need Airport Transfer to Verbier in Geneva to attend a conference before heading to Verbier for your exclusive holiday or you need to come back from the resort to any airport or city in Switzerland, France or Germany, we will take you to your destination in a luxury car or limousine most professionally and comfortably.
Our fleet of cars includes- Mercedes Maybach, Mercedes S Class, Mercedes E Class, Mercedes Viano, Mercedes V Class, and top model limousines. Our priority is to get you to your destination on time and in a luxurious manner. Luxury is a pre-requisite for our clients and we understand it. All our cars and limousines come with professional chauffeurs. We offer luxury limousine services in Verbier for all our business class transfers in Verbier.
All we understand is serving our guests in the best way possible. We are always on time whether you are arriving with the first flight of the day or last, your car and chauffeur will be at the airport before your arrival. The chauffeur will wait for you for as long as you need and will help you with your luggage and other necessities. Once you are comfortable and settled, the driver will take you to your chosen destination. Why stand in a long queue waiting for a cab when you can get airport limousine services from Geneva airport to Verbier . No need to settle for less when you have the first-class luxury at your disposal. Simply book your Airport Transfer to Verbier and start packing for your luxurious trip. You can also book your airport transfer from Verbier to Geneva or any other city you wish to visit. If you like the ride too much, we can even drop you home wherever you live. Paris, Milan, Zürich, what have you.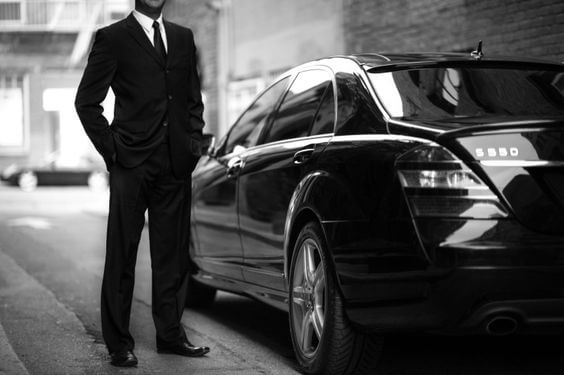 Book Airport Transfer to Verbier Transfers and Enjoy Ski Resort to the Fullest
Verbier is known for its off-piste and being one of the most popular ski areas in Europe. It lies in the southernmost Alps in Switzerland with an exciting array of attracting local shops, boutiques, and spa in the cosmopolitan boutique center. If you are a nightlife lover, you can explore the popular bars and restaurants in the luxury fleets of professional chauffeur service in Verbier and travel in style & comfort without facing any inconvenience. Whether you want to go to the La Réserve du Haut Val de Bagnes - the second largest nature reserve surrounded with lakes and lush pasture or enjoy the mountain biking in the four valleys, Noble Transfer is offering Geneva to Verbier Transfers & luxury limousine services in Verbier at the most affordable rates. By interacting with us, you will find the best routes and best rates suitable for your time & budget. Just go to the website, grab the luggage and meet your driver at your selected location.
Being the most famous and popular ski area in Switzerland, it attracts numerous rich & famous personalities & celebrities across the world. From professionals to sports enthusiasts, they can enjoy the nightlife coupled with an exclusive snow atmosphere. With its modern and impressive lift system in 35 resorts, skiers have access to 412 km across the 4 valleys into 8 other resorts. You can enjoy the Toboggan run at the 10 kilometers longest in Western Switzerland that does not need any training or visit the Mauvoisin dam - the 8th tallest dam in the world with a height of 250 meters and a width of more than a half kilometers. Just book our Geneva to Verbier Transfers with Noble Transfer and strive the passion of vibrant and cold village in Switzerland as Verbier is not only about skiing in winter, rather there are also two golf courses in the resort. We are offering you the most reliable and trustworthy professional chauffeur service in Verbier.
Verbier is known for an international classical music festival which is performed every summer. It is seventeen days of music performances while you can also enjoy the most prestigious ski and snowboard contests, FIS World Championship or mountain bike race with an electronic music festival. Whatever your requirements or plans are, just let us know and leave all traveling regarding worries up to us. At Noble Transfer, we are having years of experience in private transfer services and possess expertise in serving you in the best manner we can.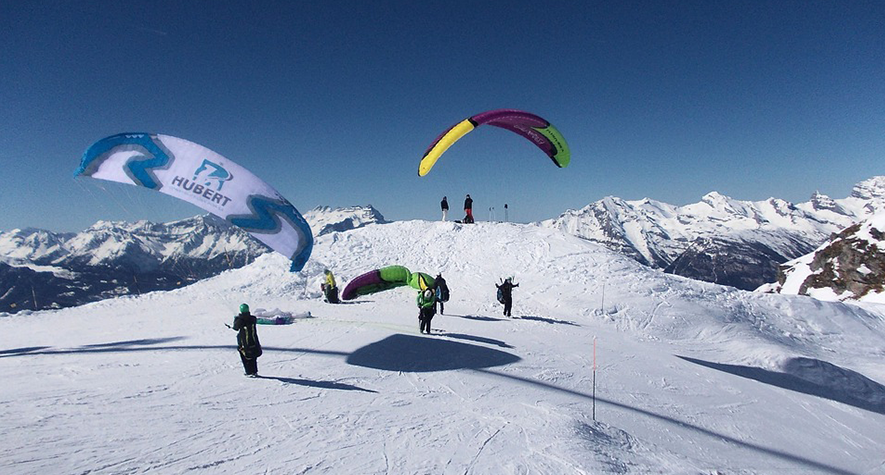 Explore Verbier with professional chauffeur service in Verbier and premium limousine services Verbier
People come to Verbier if they are diehard skiers or hardcore nightlife people. Visit Verbier for an amazing experience. But a place like this alpine village deserves to be enjoyed with luxury. A ride becomes interesting, relaxing and comfortable only when you have the right chauffeur taking you around to places. That is why all the cars and limousines from Noble Transfers come with chauffeurs who are professional, licensed, humble and always on time. Our chauffeurs know all the nooks and crannies of Switzerland like no other and will take you to your holiday destination or to your meeting in the least amount of time safely. Book us for your car rental in Verbier, Switzerland and let us take care of the rest.
We know how important privacy is and a lot of our guests like to keep their trip a quiet affair. This is why we offer luxury limousine services in Verbier, professional chauffeur service in Verbier from and to the airport without letting anyone else knowing of your travel plans. It is between you and our chauffeurs. We respect the privacy and want you to enjoy your holiday in the most outstanding way possible.
The glamorous resort village of Verbier is the star of the Valaisian Alps. The place sparkles with royals and vacationers who are looking for a calm and relaxing holiday. A lid cannot be put on luxury and the quaint feel of the village combined with luxurious hotels, bars, and après ski activities, make it an ideal place to visit with friends, family or with a beloved.
Book airport transfers from Geneva to Verbier with Noble Transfers and find your way to rejuvenation and luxury. Adventure is out there.