Have any Questions?
Visit The Most Famous Mountain of Zermatt With Private Airport Transfer From Geneva
Since the mid-19th century, Zermatt has been Switzerland's ritziest resorts. World's most famous mountain, the Matterhorn (4478m), with its one-of-a-kind peak rises like a shark's fin above the town of Zermatt. It captures the eyes of the onlooker from afar and has almost a hypnotic effect on them. from Edward Whymper to Theodore Roosevelt have climber the Matterhorn's summit. Today, skiers from all over the world come to take a hike on the mountains when the weather is warm and enjoy the opulence that the skiing resorts and posh lounge bars of this town have to offer.
The town is a car-free zone and the only way to get around this beautiful municipality is via electric vehicles and horse drawn cabs. The town has its old-fashioned character preserved and it can be seen in its brown chalets and winding alleys. The highest peaks of the Swiss-Alps surround this region and make this place exclusive for the ones who enjoy luxury of the highest kind.
But getting around the town isn't an easy task. The cars only come till Tasch and from there visitors have to take the mountain cog railway till Zermatt. If you are planning to visit Zermatt, then book your transfer from nearest airport like Zurich, Milan or Geneva,airport to Zermatt. The nearest serving airports include Geneva, Zürich, Milan and Sion.
Noble Transfers provides the best airport transfer from Geneva airport to Zermatt with professional chauffeur. We offer first class private luxury chauffeured limousine services from geneva airport to zermatt and for people who like nothing short of luxury while travelling.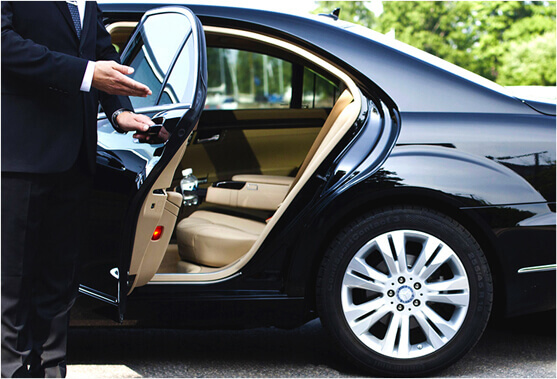 Book Luxury Transfer From Geneva Airport to Zermatt
Traveling to a remote resort town can be tricky and exciting at the same time. But that is all you should have. The excitement. Leave the rest to us. We offer business Limousine transfers from all major airports to your desired destination in our luxurious cars. Our fleet of cars includes- Mercedes Maybach, Mercedes S Class, Mercedes E Class, Mercedes Viano, Mercedes V Class, and top model limousines as well. We make sure that you reach your destination on time and in a luxurious fashion. Our services are custom-made to suit our guests for whom luxury is a pre-requisite. We offer Luxury VIP services for all airport transfers. Why stand in a queue waiting for a taxi when you can get affordable business class transfers in all major airports including Geneva and Zürich. Our guests don't need to settle when there is an unmatchable luxury at their disposal.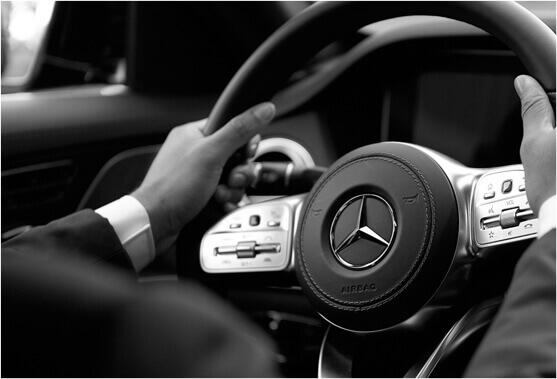 Professional Chauffeur Service For Zermatt Ski Transfers
A ride can only be comfortable when you have an experienced driver chauffeuring you around. That is why all our cars and limousines come with chauffeurs who are professional, licensed, humble and always on time. We also offer concierge services along with your booking to cater to all your needs and requirements to make your travel extra comfortable and luxurious. Whether you need us to make you an itinerary for your stay in Zermatt, a hiking plan or need us to do your hotel bookings prior to your arrival, we take care of everything if need be.
Our chauffeurs know the routes around Switzerland like no other and they will take you to your destination in the least amount of time safely. Book us for your luxury airport transfer from Geneva airport to Zermatt, Switzerland and we will take care of the rest.
We understand that a lot of our guests like to keep their trip a quiet affair and that is why we offer VIP business Limousine service Zermatt from and to the Switzerland's Geneva airport without letting anyone else know of your plans. It is between you and our chauffeurs. We respect privacy and want you to enjoy your holiday in the most magnificent way possible.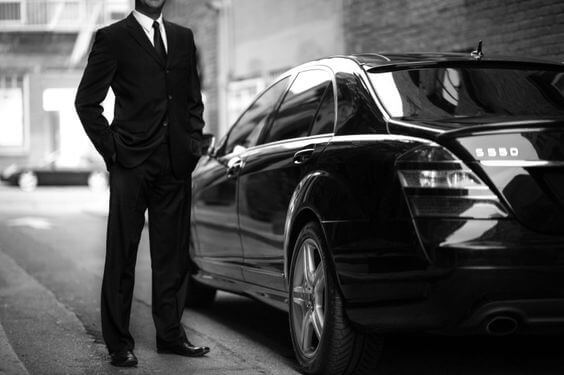 Explore Zermatt With Private Zurich Airport to Zermatt Transfer
The ski region of Zermatt embodies 54 mountain railways and lifts 360 kilometres of tracks. "Matterhorn glacier paradise" is the largest and highest summer skiing region in Europe. National ski teams can be seen training here in the summers.
The area is considered legendary amongst mountaineers: The Haute Route, which is one of the most challenging international route is located here. It takes several days to complete and goes from Mont Blanc to Zermatt. In addition to this, more than 400 kilometres of hiking trails can be covered through and out of the Matter Valley, which also includes the mule traders' trails. These trails date back to the 13th century and a lot of parts on this trail are paved. Hire the best affordable business class airport transfer to take you from the Geneva, Milan or Zurich Airport to Tasch for your onward journey to the beautiful town of Zermatt.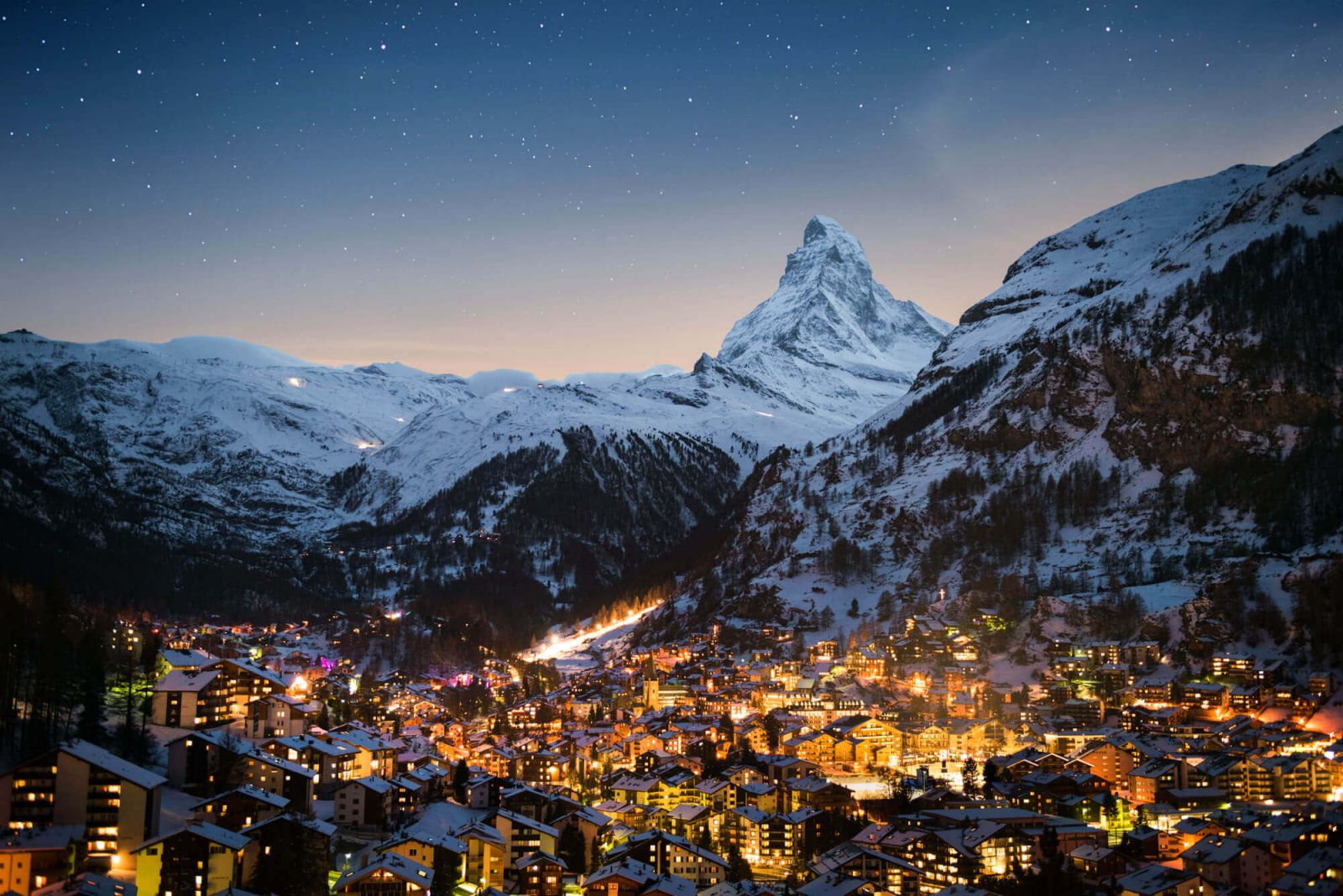 Door To Door Transfer Service With Professional Chaufffeur
All you need to do is fill-up your pickup and destination in our website nobletransfer.com and book your first class private luxury yet affordable airport transfer with chauffeured limousine from the Switzerland's main airport to Zermatt and give us your itinerary in advance if possible. Our professional chauffeur will be at the airport prior to your arrival. The driver will wait at the airport for as long as you need and will help you with all your luggage needs. Our concierge services come with a customized package for your travel need. Our experienced driver will pick you up from the airport and will take you to the destination in no time. Even if you need to make changes in your plans, our chauffeur will make the necessary changes without any hassle. Not just that, our chauffeur can wait for you at Tasch to finish your holiday. Our affordable private airport transfer from geneva airport to zermatt are a full time experience and we will take you back to wherever you need to go from there in Switzerland or around.
Whether you are going to the magical ski town with your family or with your partner, we will do our best to make your ride smooth and comfortable. Simply pre-book premium limousine service from Zermatt to anywhere in Europe with Noble Transfers and get ready to enjoy a peaceful ride. We are available 24-hours a day to cater to all your needs. Day or night, come rain or storm, our business class Zurich Airport to Zermatt Transfer are here for your luxurious travel. We have clear pricing and you can expect zero hidden charges from us. Book your ride securely with us for a hassle free experience.
Try your hands at paragliding or off-piste (track) heli-skiing while accompanied by an experienced mountain guide during the winters. Walking, cycling, climbing and High-Alpine tours are famous in the Matterhorn region during the summers.
Take our premium chauffeured limousine services and bring your family to Zermatt. There is something for everyone here. Children are well taken care of at the Zermatt- Matterhorn family resort. The 'Lamb Wolli' mascot is adored by all the children who visit the resort. The mascot also accompanies the children on the climate theme path. Ski, ice-skate at the rink, explore a cheese dairy or hang around in the climbing hall. Children love the place. With crystal-clear mountain lakes to swim in, Zermatt and the Matterhorn make for a magnificent holiday destination. Visit the ski-resort town of Zermatt with our best in class private transportation services available at all main airports of Switzerland. It will be a magical experience.