Have any Questions?

+41 78 60 99 777
Spend Your Holiday In Interlaken With First Class Private Luxury Transport
Interlaken lies in the Bernese Oberland on an alluvial plain. Once the town made the Victorians melt with its beautiful views and hotels, today the place has become a favourite spot for adventure lovers. The town is loaded with adrenalin-loaded activities and has glacier-fed Lakes Thun and Brienz surrounding it. Interlaken is capped by the pearly white peaks of Eiger, Mönch and Jungfrau and is the gateway to Switzerland's fabled Jungfrau region. The town holds international importance for being a great holiday destination and for being an amazing spot for hosting quiet conventions.
With over 45 mountain railways, cable cars, chair lifts, funiculars, and ski lifts leading to 200 kilometres of pistes (peaks) and to a dense network of hiking trails, Interlaken is a starting point for countless excursions.
The town doesn't have its own airport and the closest airport to Interlaken is in Bern, which is 45 minutes away. Planning to visit the town for a convention or on a holiday? Hire the best airport transfer service in Interlaken. We, at Noble Transfer, offer best in class luxury car hire in Interlaken for people who want to enjoy luxury every step of the way in their lives.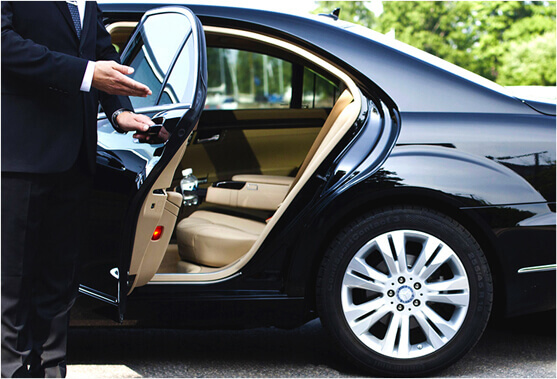 Get VIP airport transfers in Interlaken and arrive in style
Ride the highest railway in Europe up to Jungfraujoch to see the pistes and the Aletsch Glacier in all their glory. But if you aren't feeling like heading up, there a ton of things to in the resort as well. From steamboat trips to the waterfalls, hiking, kayaking, swimming, canoeing and even paragliding, there is something for everyone. And all this, guests get to experience against a stunning backdrop.
Family vacations or vacations with your date, get chauffeured limousine service and private shuttle services from Bern airport to Interlaken. Luxury is a pre-requisite for many and we understand this emotion well. We provide five-star business class transfers services in Interlaken and all around Switzerland with professional chauffeurs driving all our cars and limousines. Reach the capital city of Switzerland, we will pick you up from the airport, get you to your meetings, take you for a stroll along the Aare river and then we will head to Interlaken for your quiet yet adventurous holiday.
All our fleet of cars come with professional chauffeurs. We also offer concierge services to cater to all the needs and requirements of our guests including hotel bookings, making an itinerary, reserving tables at restaurants among others. All you need to do is book your airport transfers through our website and give us your travel itinerary in advance. We will make the required arrangements accordingly. Your car and chauffeur will be at the airport prior to your arrival, will help you with your luggage and other needs and you can be on your way in no time. We pride ourselves on our timely services. We are always on time and with us, you can never be late for a meeting or a date ever.
Our airport transfers will pick you up from the Regional Aerodrome Bern-Belp to the city of Bern, to your hotel, to surrounding areas, another city or country and back. We also offer chauffeured limousine services in Interlaken to take you around the city in style and with utmost comfort.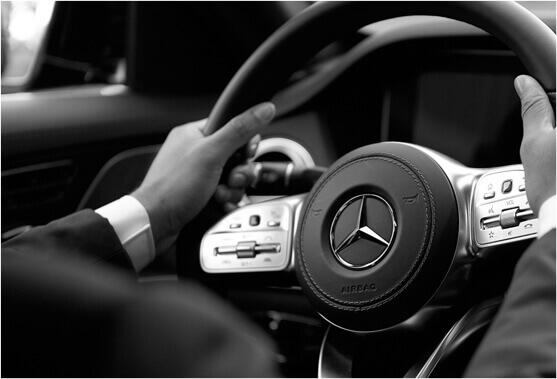 Hire the best chauffeur services in Interlaken
When you book your luxury car rental in Interlaken with Noble Transfers, you can expect your travel to be smooth, luxurious and peaceful. We understand how much privacy means to you and hence we keep your travel plans as discreet as possible. We have hired only professional chauffeurs to drive our guests around and they know Switzerland like the back of their hand. They will show you all the hidden gems of Bern, of Interlaken and all the surrounding areas. From hidden caves to secluded bars, our chauffeurs have the inside info on all the right places.
We pride ourselves on our pristine and competitive services. Whether you need to go to Interlaken, to Bern from another city or country or if you have to go from Bern's airport to a village hidden in the valley and you need an airport transfer, we are here to serve you 24-hours a day. We are the best one-stop solution for all your transportation needs in Interlaken and around with our business class transfers and premium limousine services.
Our fleet of luxury cars includes- Mercedes Maybach, Mercedes S Class, Mercedes E Class, Mercedes Viano, Mercedes V Class, and top-model limousines as well. We want you to arrive at your destination in a luxurious fashion and on time. Our services are custom-made to suit our guests who themselves set a benchmark in luxury with their lifestyle. We offer nothing short of Luxury VIP services in Interlaken. Why stand in a line waiting for a taxi or a mediocre rental when you can get a chauffeured limousine service in Interlaken from and to the Bern airport. Don't settle when there is an impeccable luxury at your disposal.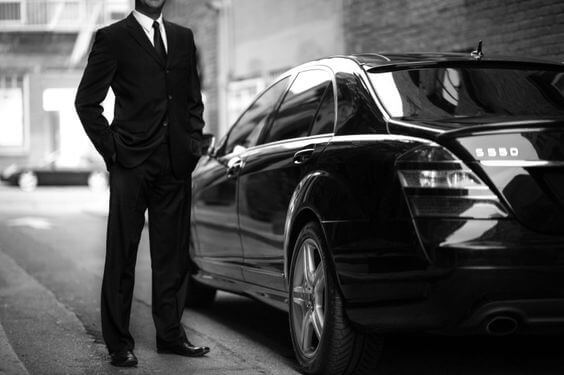 Visit Interlaken with first class business transfers
The Wilderswil on the southern fringe of the town is the northern station for a 115-year-old rack railway that winds into the Bernese Alps. However, albeit its age, the Schynige Platte Railway stands tall as one of the highest lines in Switzerland, and present the guests with stunning views of the peaks and mountain pastures. The final destination of the journey is the Schynige Platte, a ridge at 2,000 metres on the Schwarzhorn mountain which makes for a spectacular site. Take our private airport car service till Interlaken, hop on this historical train and make memories.
In addition to the train ride, there are plenty of other reasons to visit the ridge. To look down upon the beautiful town of Interlaken that looks tiny from up above, and to view mountains like Schreckhorn, which is the northernmost European peak standing over 4,000 metres. Our concierge services are meant to guide you about such places and tours only. There is an Alpine garden as well, with 650 flowering plants and a panoramic restaurant. The ridge is also a trailhead for short and long hikes to see more of Eiger, Jungfrau and Mönch.
Book your travels with our chauffeured limousine services and VIP transfer services in Interlaken and let us map a great holiday for you. Travelling is the best gift one can give to his (her) family or to himself. A luxury car rental, a chauffeured ride and your loved ones- is the perfect recipe for a good time.
Visit Interlaken's Höeweg street. The street and promenade is Interlaken's backbone and is diagonal and parallel to the Aare for it flows from Lake Brienz to Lake Thun. The left side of the Höheweg has been kept free of construction for visitors to stroll around and bask in nature's beauty. Also to admire is the line of flower gardens and parks like Höhematte that gives a clear view of the Bernese Alps.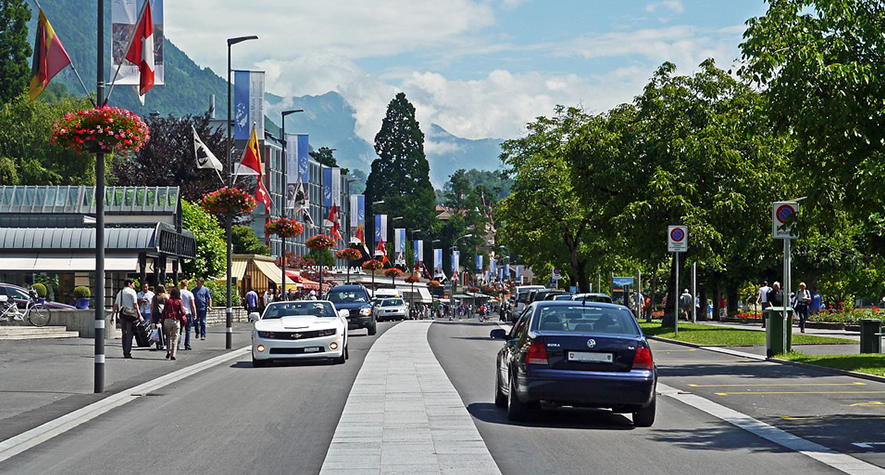 Take an airport transfer from Bern or any other major airport to Interlaken and head straight to the string of high-class hotels sprinkled with boutiques, bars and cafes. The casino is a must visit too.
If the touristic hustle bustle and adventure sports do not capture your interest, then you can always find peace and solitude on the east shore of Lake Thun, just outside the medieval town of Unterseen. The Weissenau Nature Reserve is a wetland site that is immensely blessed with lavish views of Eiger, Mönch and Jungfrau. It is a path less travelled by and during the warm weather, one can take the trail through the wooden walkway and admire the lake, the birds and the wildflowers without bumping into anyone.
In addition to the natural beauty, the reserve also holds the ruins of the Weissanau Castle, a Swiss national heritage site that dates back to the 1200s. Hire our driver services or our concierge services and let us make a plan for you to visit this reserve.
Interlaken has natural beauty in abundance and the lakes and mountains just keep calling to you. The summers here are warm and can be enjoyed to the fullest during the months from June to September. Book your private business transfer or get a premium chauffeured limousine to bring you to Interlaken and go kayaking or canoeing when the water feels right. Go hiking or hop on the train. You will always have something to amuse you. We will get you back to Bern or anywhere you need to be in due time. It is what we do. Hire Noble Transfers for your next trip and just sit back and enjoy the luxurious ride.