Have any Questions?
Premium Airport Limousine Service In Neuchâtel
Located on the northern shore of Lake Neuchâtel, the French speaking capital of the canton of Neuchâtel is a friendly and small-sized city immersed in history with a modern and cosmopolitan atmosphere. The city faces the lake and makes for a stunning vistas of the Swiss Alps. But it isn't just the magnificent backdrop that makes the city a great place to visit, it's the beautiful historic architecture, the coffee shops and restaurants, and the vivacious bars and clubs, thanks to the university students who reside here in numbers and make the city a haven for youngsters.
Neuchâtel doesn't have its own airport and the closest airports are Berne, Geneva and Basel. The airport in Berne is mostly used for charter flights. Airport transfers to and from Neuchâtel are available 24X7 from all the major cities and airports. Not everyone likes to buy a bus ticket and travel to places and for those who like to travel in luxury, Noble Transfers, offers corporate limousine services and private airport transfers to Neuchâtel from Basel and all other nearby airports. Why stand in line waiting for a taxi or cab when you can hire luxury VIP services to take you around Switzerland and abroad.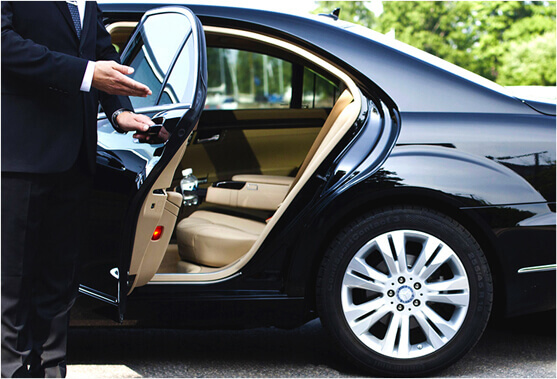 Get private transfers from Geneva airport to Neuchâtel
Built in the Gothic style in the Middle Ages, the Neuchâtel Castle and the Collegiate Church (a Reformed Church), are two of the city's most famous landmarks and can easily be seen from a distance. At the beginning of the 20th century, Neuchâtel experienced a magical time that was inspired by a variety of amazing developments. To showcase the bygone era, the city offers unique tours in the "Neuchâtel in the Belle Époque" series to give tourists an opportunity to discover how the people of Neuchâtel lived a century ago.
The city of Geneva has hosted the highest number of international organisations in the world. Businessmen, world leaders, politicians and tourists visit Geneva on a daily basis for work and pleasure alike. Everyone who travels to a new country or city likes to explore its surroundings as well. Located approximately 105 kilometres from Geneva, Neuchâtel is a beautiful city to explore and is a greater weekend getaway spot. Our professional airport transfer services from Zurich, Geneva or Basel airport are the right solution for all your luxurious transportation needs. We have only premium cars in our fleet and all our chauffeurs are extremely professional. In addition, we also provide limousine transfer service to Neuchâtel in case you need a bigger and more opulent ride. You also provide the option of hiring a limousine by the hour case you need to get to a meeting or date in style.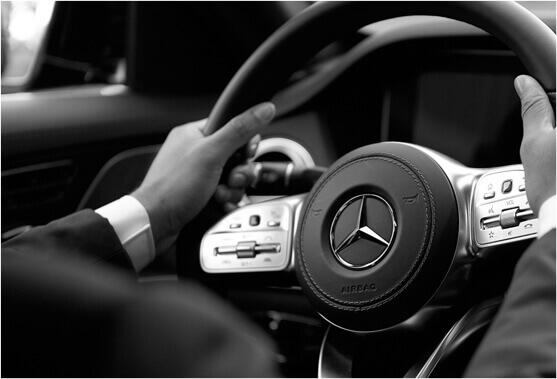 All we need from all our guests is to book the airport transfer from our website and let us know of your travel plans in advance. This will help us in providing you a timely ride and a chauffeur that has studied your schedule by heart so you will not have to waste a minute on telling us which way to go. If you have only made plans to attend your meeting and have no itinerary made, then take advantage of Noble Transfers' concierge services to guide you through Geneva and then to Neuchâtel or anywhere you wish to go or anything you wish to do. Our concierge will take care of everything if need be. From booking you a hotel in the Neuchâtel, booking a table at the best restaurant, finding a special wine or even reserving a seat at "Neuchâtel in the Belle Époque" tour, we have taught our servers to take care of every little thing imaginable so that you can have a memorable and amazing holiday. Whether you are visiting someone at the Université de Neuchâtel or want to visit the beautiful Botanical Gardens, our premium airport transfer services in Neuchâtel will get you where you need to be on time.
On the date of your arrival, our professional chauffeur will be at the airport to receive you prior to your arrival, will wait for you for as long as you want, will help you with your luggage and other necessities and once everything is settled, you can be on your way to enjoy your holiday in Neuchâtel. Enjoy the view of the mountains, the forests and the lake while we chauffeur your around in a premium vehicle. We will get you back to any airport you wish in no time with our professional airport transfer service. Hire us for your Neuchâtel to Geneva airport transfer and be sure to reach on time for your flight for we are always on time. Or if you enjoy the ride too much, we can even drop you home to Lyon or anywhere else. It is all about your comfort and a posh ride. Enjoy strolls on the promenade along the gorgeous Lake Neuchâtel with our luxury VIP services in our cars and limousines.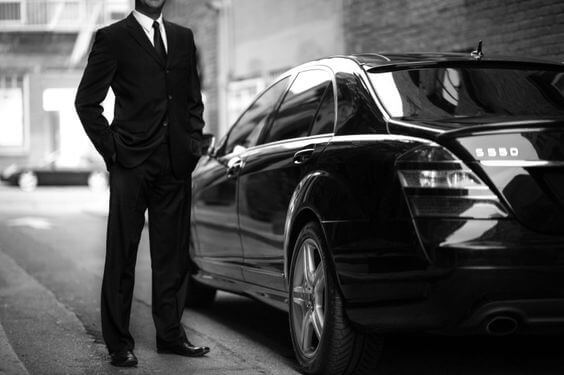 Travel around Neuchâtel with professional chauffeur services
Neuchâtel has a huge student population and that means there are lots of places to party and have a drink at. But that isn't all. The city is nestled around forests and offers a lot of hiking trails. Then there is the Museum of Art and History in the "Palais des Beaux-Arts" (Palace of the Fine Arts) that houses four thematically separate collections: fine arts, applied arts, numismatics, and history. The exhibits at the museum include the automaton collection of Jacquet-Droz.
The city also has the largest archaeological museum in Switzerland, Laténium. On display here is over 50,000 years of regional history. The archaeological park's main focus is devoted to finds dating back to the La-Tène Epoch. The tours that the city offers are also dedicated to showing how things used to be. The guided tours take you for suchard chocolates and a secret absinthe tasting to stimulate the senses. Travel through time in Neuchâtel with premium limousine services.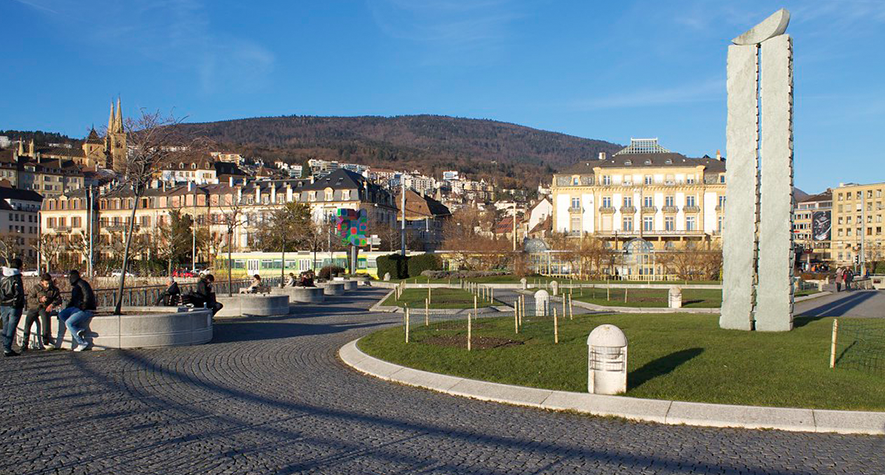 All this and more is what visitors can expect from this beautiful lakeside city. But to enjoy a city, you either do it as a backpacker or in a true posh style. Even a ride from the airport to your hotel becomes better and more relaxing when you have a luxurious car and a professional chauffeur taking you to your destination. That is why all the cars and limousines from Noble Transfers come with chauffeurs who are professional, licensed, humble and always on time. Our chauffeurs know all the nooks and crannies of Geneva and Neuchâtel along with most of Switzerland by heart and will take you to your holiday destination in the most luxurious fashion. We guarantee your safety. Book us for your private airport car service for transfer from Geneva airport to Neuchâtel and let us serve you in a plush manner.
It isn't just about going on a vacation or visiting an old friend in a beautiful city and posting tons of pictures. A lot of people like to keep their trip off the social radar. We understand how important privacy is to our clients and this is why we offer VIP business transfers from and to the airport without letting anyone else know of your travel plans. It is between you and the chauffeurs. We respect privacy and want all the guests to enjoy their holiday in the most extraordinary way possible.
Whether you want a Mercedes Maybach or a limousine, we have airport transfers and shuttle services to Neuchâtel available with any luxury vehicle that you wish to ride in from our fleet. Our fleet of cars includes- Mercedes Maybach, Mercedes S Class, Mercedes E Class, Mercedes Viano, Mercedes V Class and top model limousines. From the airport to the airport or to the beautiful Lake city of Neuchâtel, our services are impeccable and unmatchable and our guests always leave pleased.
The sandstone elegance of Neuchâtel's compact Old Town, with numerous remarkable galleries, museums and attractive period architecture, the city offers something for everyone. Although the city can be easily explored on foot, why walk when you have luxury vehicles at your service. Hire us for your next private airport transfer from Geneva to Neuchâtel and back and ride in style.
Leave the strolling on foot for the stroll along the lakefront promenade. Enjoy the Old Town's Mediterranean ambience and explore the colorful market on Place des Halles. You will be amazed with what all is on display in this small city. Stay in Neuchâtel or take a train ride to the watchmaking town of Jura. Book your professional airport transfer service with Noble Transfers and start packing.