Have any Questions?
Visit Europe's Biggest Theme Park- Europa Park With Private Airport Transfers
Theme parks don't just fascinate the kids, they are an attraction to children, kids, and adults alike. Anyone who visits Europe or lives in any part of the continent knows that the second most popular theme park in Europe is the- Europa Park in Germany (second only to Disneyland, Paris).
Split into 13 areas, each area of the park represents a different country. The park is pure perfection and the attention to detail here is mesmerizing. From the Scandinavian area with fresh fish, fjords and a Norwegian Church (where you can actually get married), to Italy with a miniature St Mark's Square and pizzeria, the park ceases to surprise visitors. Spain's large arena and Holland with its picturesque canals are beautifully represented here.
The park can be reached via road from all the major cities. The best way to reach the park is by taking a flight to the nearest airport in any country and then taking an airport transfer to Europa Park, Germany. The closest airports to the park are in Stuttgart (175km), Strasbourg (64km), Basel (90km), Zürich (177km), and Baden (64km). Looking for an airport transfer from one of these cities to Europa Park?
We, at Noble transfers, provide first-class private luxury transport services to Europa Park from all major cities including Zürich, Stuttgart, Basel, and Frankfurt among others across Europe. We provide premium limousine services and VIP transfer services to Europa Park for all our elite guests.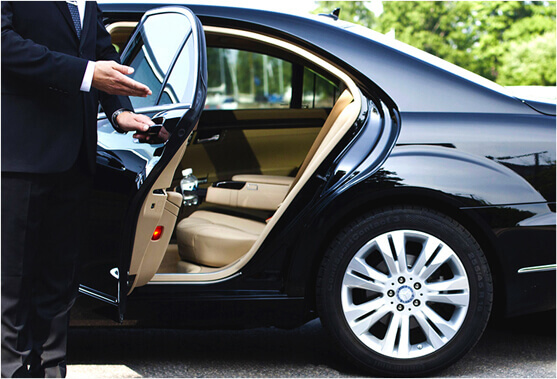 Reliable and Confortable Limousine Transfer Europa Park
England is represented in the park with a large scale Globe Theatre, London taxi, bus rides, and obviously a traditional English pub. The park aims to please and has something to attract the harshest of critics. The Children's World is filled with merry-go-rounds, small slides and kids boat rides that bring smiles to the youngest visitors. The Arthur themed area takes you on relaxed rides through the magical scenes from the films and features giant ladybirds, wasps, poppies and even an incredible neon alley.
Not everyone likes to backpack from town to town and neither does everyone appreciates waiting in line for a cab at the airport. That is why we offer luxury VIP services across Europe for all our guests for whom luxury is a prerequisite. Hire private transfer from Zürich airport or any other city to Europa Park and you can be in the theme park in no time. All the cars and limousines in our fleet come with professional chauffeurs, Europa Park who can navigate through the Alps to the meadows with ease. You will never be lost when you are travelling with us.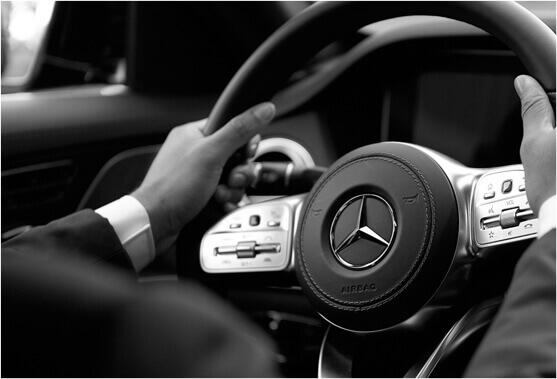 Professional Chauffeur Service For Individual, Family or Group
All we ask our guests to do is book their business transfers to Europa Park with us through our website and notify us of their travel plans. We will make a customized itinerary for you and your family if need be and will take you to Europa Park in scheduled time. You can also book transfers from Europa Park to Frankfurt airport after your holiday comes to a blissful end. On the day of your arrival, our chauffeur will already be waiting for you at the airport, will wait for you for as long as needed, and will help you with your luggage and other necessities. Once you are settled, our professional chauffeur will take you to your destination- the exciting and magical Europa Park. Our services are available 24X7. Be it a pickup or a drop, we are here for you all the time to assist you in any way that we can.
Noble Transfers also offers exquisite concierge services to cater to each and every need of the guests. Be it booking your hotels, taking care of your belongings while you hop on a roller coaster or keeping an eye on the children. We will find you the best and most fun activities to enjoy with family and friends in and around the park. Your holiday means a lot to us. We will do all that we can to make it a memorable one for you and your family. Let us worry about traffic and parking. All you would need to do is sit back, relax and enjoy the ride in our business class transfer to Europa Park. A special and notable addition to a plush stay and getting around in any city is the transportation that you take and we provide just that- luxurious transfers to Europe's biggest theme park.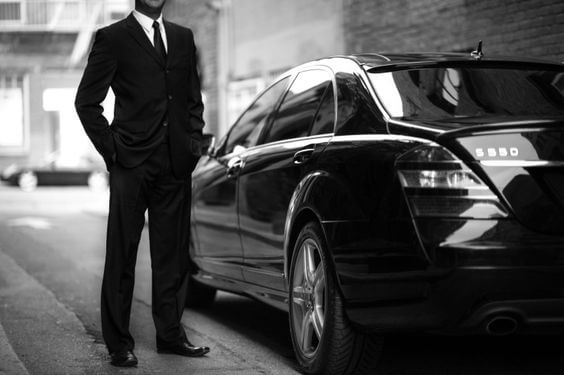 Get around Rust, Germany with professional chauffeurs
The park has the perfect mix of high-adrenaline rides, exciting themed areas, and beautiful parks. In addition, there are 23 hours of shows including children's theatre, ice revues with a variety of them every day. No box is left unchecked when it comes to fun and entertainment for all ages in this beautiful theme park. Upon arrival, guests are welcomed by a statue of the park's mascot- the Euro Mouse.
The breathtaking Silver Star rollercoaster, one of the highest steel rollercoasters in Europe and visible from miles around attracts people the most along with the gargantuan wooden WODAN-Timbur Coaster that hurtles along at over 100 km/h. The wild-water rapids water rollercoaster and loop-the-loop rollercoaster are equally exciting and promise the splash that everyone loves.
It is difficult to enjoy views and rides when you have to drive on your own. There is no point in draining yourself of energy before even reaching the theme park. This is why we have professional chauffeurs to take you around Europe and to Europa Park. Vacations are meant for relaxing and enjoying. Book your airport transfers in a premium chauffeured limousine and arrive in style and luxury. Let us worry about parking and traffic. We want you to only worry about deciding where to eat and which ride to hop on next. Leave the rest up to our professional chauffeurs Europa Park in Germany. We know that not everyone appreciates making their travels a social affair. A lot of our guests like to keep their vacation plans off the social radar. We respect this and we do our best to keep your visit as discreet as possible. Hire a private airport driver for your VIP travel to Europa Park and be sure that our driver will respect your privacy in the best way possible.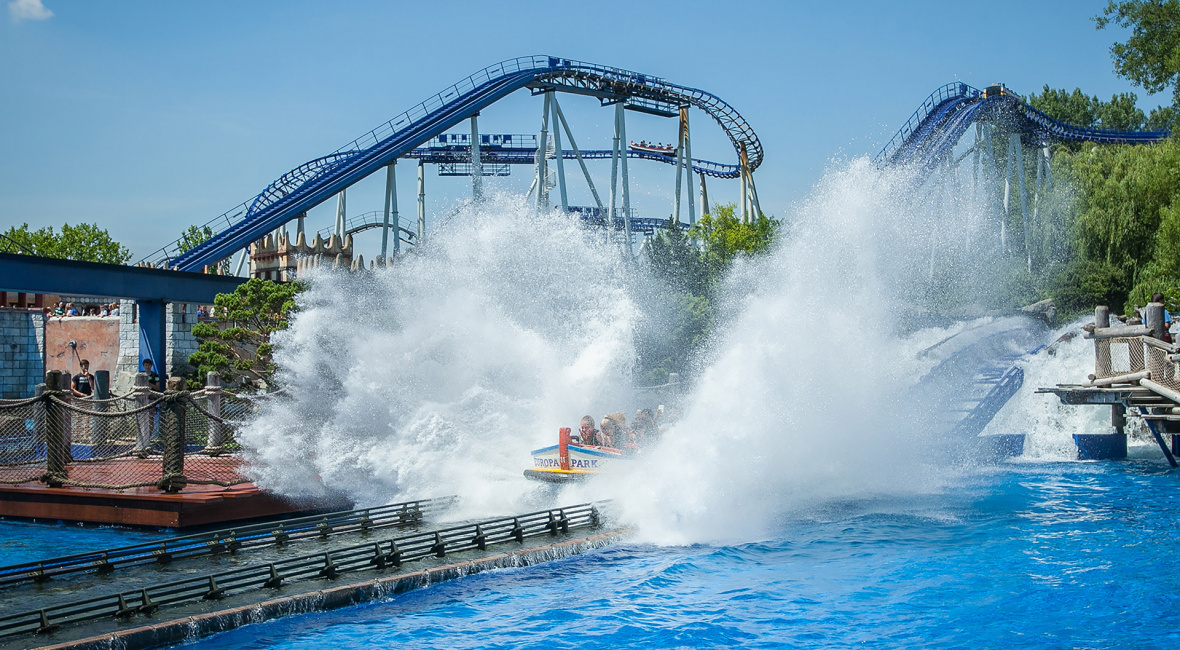 When you book your business transfer with us, you can be sure that your chauffeur will be licensed, humble, extremely professional, and will know all the cities and surrounding areas like the back of his hand. Just book a premium limousine transfer to Europa Park and start packing for your holiday.
Everyone deserves and needs a break from the hectic everyday life. Take our VIP business transfers services and visit this beautiful and magnificent theme park with your family or your beloved.
Our car and limousine transportation services are simple and luxurious. We have the most luxurious cars, the best chauffeurs and we know the best places.
Our fleet of cars includes- Mercedes Maybach, Mercedes S Class, Mercedes E Class, Mercedes Viano, Mercedes V Class and top model limousines. Go around the city and out without any hassle. Visit Europa Park in the luxurious vehicle of your choice. Enjoy the view, the ride and make memories. Leave the rest to us. We will get you back to any airport you wish in no time. Or if you enjoy the ride too much, we can even drop you home. Enjoy the vacation through private airport transfers in Europa Park.
The flight simulator and the 4D cinema make for very interactive attractions for kids. The park even has themed restaurants to eat at. If you don't like rollercoasters, then take a nostalgic driving experience behind the wheel of a vintage car.
The park turns into a winter wonderland from late November until early January. There are a plethora of winter attractions in the lead up to Christmas and New Year's Eve. Book your airport transfers to Europa-Park in Rust, Germany's with Noble Transfers from any city or major airport in Europe. Visit the theme park, which is the one-stop shop for thrills, spills and fun for the whole family. We will get you back home in time. That is our promise. You just have fun and enjoy the ride with our luxury VIP services.