Have any Questions?
Travel Around Geneva With First Class Chauffeur Services
Switzerland's second largest city, Geneva, is breathtakingly beautiful and is a cosmopolitan that keeps people of all ages occupied. It is a city like no other and people here speak almost every language that is spoken in the world. It is the world's hub for science, humanities, and business and people come to Geneva for business and pleasure alike. This posh city welcomes people who like nothing less than perfect during their stay and travels. This is why when it comes to getting by in the city and around, we offer the best VIP transfer services.
We, at Noble Transfers, offer First Class Premium Limousine Services for our guests who want to travel in true luxury and style. We also provide concierge services to cater to all your needs and requirements during your travels with us.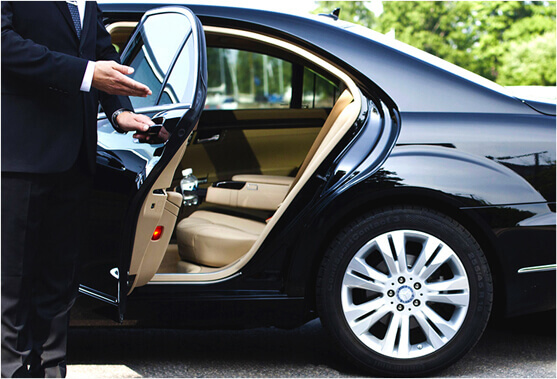 Best professional chauffeur services in Geneva
Geneva occupies the westernmost corner of Switzerland and is basically on the French border. Surrounded by the stunning Alps and gorgeous Lake Geneva, also known as Lac Leman, the city has stunning views and exciting events happening year around. But how can you enjoy the scenic views and historical buildings when you come here for a business trip and have very less time on your hands? Simple, you hire our professional limousine service to drive you around to your meetings and on the way, we will show you the beautiful Geneva city.
All the luxury cars and limousines in our fleet come with chauffeurs who are well aware of the city and know all the right places to eat and drink at among others- the hidden gems of Geneva. Your time and comfort are of utmost importance to us and hence all our chauffeurs are professional, discreet and know the city routes by heart. Whether it is a business trip or a family vacation, our chauffeurs will make sure to make it a memorable one.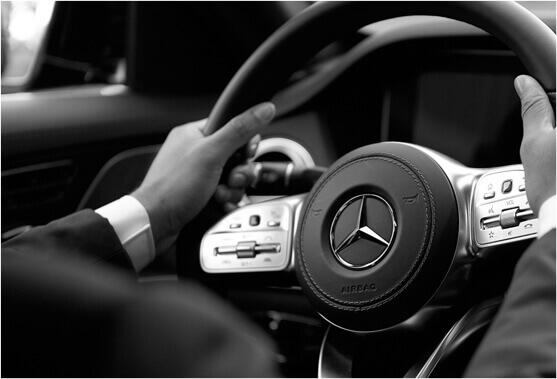 Airport transfers from Geneva Airport (GVA)
Professionals visit Geneva on a daily basis on a tight schedule to make important decisions about climate change and humanity at large among others. This makes having a comfortable ride even more necessary. Our airport transfers services from Geneva airport to the city and surrounding areas are the best in town and are the most relaxed. All we need is your travel plans in advance so that you will not have to waste any time trying to explain your plans to the driver. Even if you need to go to any other city from the airport or even to France, it will not be a problem. Our limousine transfers from Geneva airport can take you anywhere in no time and on time as well. Whether you want to get a car from our luxury fleet or need a limousine for your pick-up, we shall provide you exactly what you like. From the airport to the airport or around the city of Geneva, we offer elite and luxury car services to our guests who deserve nothing but the best.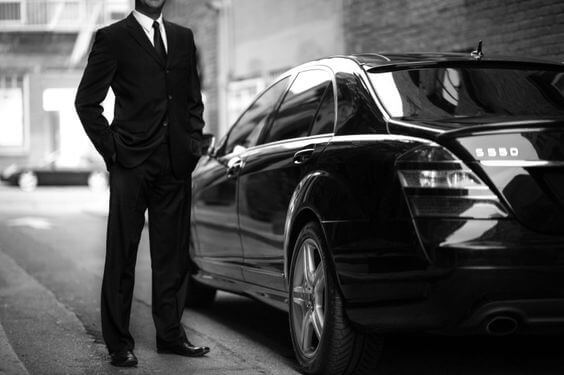 Attend business meetings in a Mercedes E Class or a Mercedes S Class
Geneva houses the headquarters of the World Trade Organization, World Health Organization, International Committee of the Red Cross, the second-largest branches of the United Nations and World Bank (among some 200-odd international organizations, including not-for-profits). There are plenty of meetings and events you might need to attend in one day while you are here. We don't want you to waste a minute of your valuable time and that is why our professional chauffeurs are always on time.
Our fleet of cars includes- Mercedes Maybach, Mercedes S Class, Mercedes E Class, Mercedes Viano, Mercedes V Class, and a few limousines as well. Reach your destination in style and without any hassle. Our services are tailor-made to suit guests for whom luxury is a pre-requisite in everything aspect of their life. We offer nothing short of VIP transfer services. Why stand in a line waiting for cabs when you can get business class transfers in Geneva from and to the airport. Don't settle when there is an unmatchable luxury at your disposal.
Explore Geneva's luxury in an elite car with pristine chauffeur services
The best way to visit a city is not just by checking off all the tourist places but it is by seeing the places that the locals love and adore. Those are the real gems. Geneva is a hub for almost everything. The city houses the best watchmakers in the world, the best jewellers and the best chocolatiers. What more could one ask for? But then there are the restaurants, the parks the museums and the bars. If you want to visit these and a lot more hidden gems that this stunningly posh city has to offer, give us a chance. Let us show you the local Genevois in all its luxury. Our professional chauffeurs in Geneva will take you to the city from the scenic view. That is the route and the places you need to see to quench your soul. We promise to get you to your meeting on time though. Our professional chauffeurs offer certain concierge services as well to make your travels and stay extra secure, discreet, comfortable, and luxurious.
Visit CERN for its brain-boggling guided tours and La Barje des Lavandières for its great performances and vibes. If you are on a vacation with your family, let us take you to Musée d'Histoire Naturelle for its Wednesday children's workshops. Get limousine services in Geneva at your doorstep, at the hotel or at the airport. Make memories with your family without worrying about parking spaces. Our airport shuttles in Geneva are a great way to reach the hotel at odd hours. We will pick you up from the remotest of the luxurious hotel you are staying at and will drop you at the airport in time for your flight.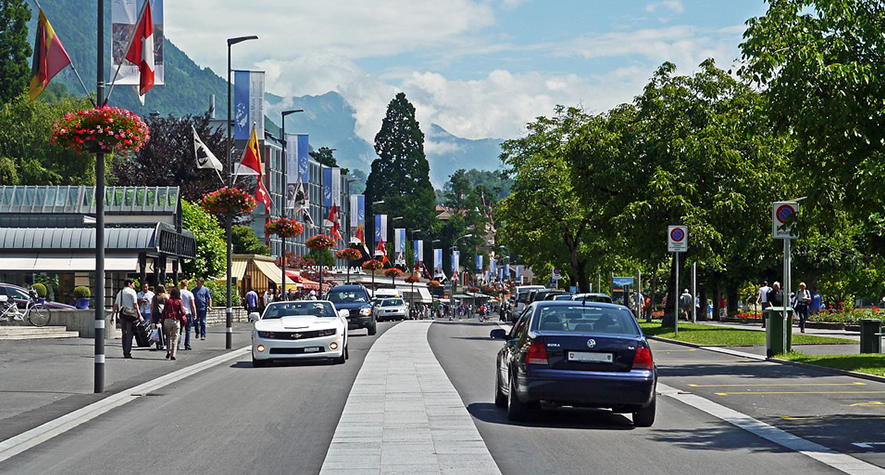 Visit the best restaurants and museums and use our premium limousine services in Geneva
The city that is often mistaken to be Switzerland's capital offers some of the most delicious food in the world. With a lot of Michelin starred restaurants in the city, you can expect the food to be nothing short of exceptional. Let us drive you to the restaurant of your choice. Our concierge services Geneva are meant to cater to all your needs which include booking a table at a restaurant or checking you into your favourite hotel. But that isn't all that the city has to offer, the bars are a must visit too. Whether it is a bar in the hip cosmopolitan area or a small café serving hot chocolate and beer on the side in the Old Town. We shall take you for midnight snacks and early breakfasts before meetings. Give our business transfers services a chance and you will not be disappointed.
The famous Jet d'eau, the symbol for the sophisticated city of Geneva is a towering spray that reaches more than 450-feet is visible from anywhere along the lakefront. It is a treat to children's eyes. Or if you get a chance to visit the city during the summers, we will make sure to add the CinéTransat to your bucket list. It is a place where you can watch feature films from a lakeside lounge chair during the summer festival. It will make for a perfect summer night date.
Private transfers services in Geneva need to be impeccable, secure and discreet. All our guests are VIP's to us and we are aware of the importance of keeping your stay a quiet affair. No one will know of your arrival to the city from us. That is something we pride ourselves upon, thanks to our professional chauffeurs. We understand the importance of luxury in the lives of our clients and hence we prioritize luxury in all our business class transfers.
The city has a lot of history, has been home to extremely important world-changing decisions and is an epitome of serenity and luxury. The museums in the city help one take a walk down the historic lane while instigating thoughts, ideas, and appreciation for the reformers and artists. The Musée d'Art et d'Histoire is a revered museum that has everything from Roman archaeological finds to paintings by Swiss masters. It is a must visit place when you visit Geneva. If you have some time off from work, let us drive you to the museums. They are a soul-quencher in every form. Don't worry about getting late, Noble Transfers airport and business transfers services in Geneva will get you back to the airport or the hotel on time.
Geneva has something for everyone. The businessmen, young professionals, human rights activists, art and history admirers, food lovers and especially the luxury enthusiasts.
Premium limousine services, chauffeur services, airport transfers, and shuttle services, we provide it all. In a truly luxurious fashion.