Have any Questions?
Noble Transfer Offers 24x7 Round The Clock Comfortable Oslo Airport Transfer To Visit Around The Country's Largest City - Oslo, Norway
If you are planning to visit the gorgeous city of Oslo, Norway this year, you have made a great choice. Today, Oslo is one of the fastest-growing cities in Europe which attracts a higher number of tourists from all over the world. Be it exploring its existing neighborhood or delicious food, or fashion and art scenes, the city is buzzing with energy globally. This 1000-year-old Norwegian capital is the capital and most populous city of Norway nestled between the Oslofjord and forested hills. One of the most-visited tourist destinations in the country is the economic and governmental center of the country offering plenty of amazing things to do and explore. Whether it is captivating landmarks like the Opera House, a wide range of museums - The Viking Ship Museum, the Munch Museum, or refreshing Oslo mountains close to nature, the stunning setting gives glimpses of the wild wonders lying beyond the city. The city is surrounded by mountains and sea which has its 20% of land developed - the remaining part consists of parks, protected forests, and hills, as well as hundreds of lakes. This is the reason the city is known for its green spaces. These parks and open spaces can be easily accessed from almost anywhere in the city while the center of the city can be explored on foot. Despite being comparatively smaller than other famous cities in Norway, it has so much to offer. From beautiful galleries to places offering beautiful vistas, Nobel Peace center, and Holocaust center or from Royal Palace to Oslo Cathedral, the small city is packed with big wonders and easy to explore on foot or by bikes and efficient public transport system. The amazing pathways and trails connecting its public spaces and pedestrian-friendly areas along with the city's main street, Karl Johans gate.
But if you do not want to go through the inconvenience of traveling in those unhygienic public vehicles, language and culture as well as want to explore the city all by yourself under the luxury ambiance of Mercedes business limousine, Noble Transfer is an ultimate solution. We are one of the top and most popular premium Taxi Oslo Airport offering private airport transfer, airport shuttles, and business Mercedes with professional chauffeurs at the most affordable rates in Switzerland, France, Germany, Spain, Italy, Norway and across Europe. Just tell us your plans and get ready to be picked up and dropped off by our professional chauffeurs on-time for the locations you desire for. Now you do not have to worry about where to go and how to go. We would make a customized itinerary for you and convert your trip to Oslo into a memorable and proud experience.
Book Door To Door Taxi From Oslo Airport To Oslo Central And Ensure Refreshing Airport Journey
Apart from the great historic buildings and wonders to explore, the city also has a great outdoors surrounded by nature. It is a trendy metropolis with green spaces where you can enjoy walking along the trails and untamed forests in Oslo's background. Your trip is incomplete without exploring the famous sculptures, such as The Scream by Edvard Munch and over 200 by Gustav Vigeland in Frogner Park. The tourists can also enjoy Norway's biggest amusement park Tusenfryd, stunning University Botanical garden, have delicious food at the Mathallen Food Hall, and can relax at the stylish waterside shopping and dining development Aker Brygge. Do you want to explore all these wonders of the city? The quicker and easier way is to book a flight to Oslo airport.
Oslo airport, alternatively known as Oslo Gardermoen Airport or simply Gardermoen Airport is the main international airport serving Oslo, Norway - capital and most populous city in the country. Located around 35 kilometers northeast of the city center, Oslo airport has one terminal with domestic flights in the east section and international flights in the west. It is the second busiest airport in Scandinavia and a busy place with a variety of transfer options. So, whether you are departing from the city or arriving at the airport, it is wiser to book Noble Transfer's Transport Oslo Airport in advance and eliminate hassles and headache of traveling, otherwise, you will have to wait in a queue for the public taxi to pick you up and drop you at your destination. As soon as you land at the airport, you will be taken care of by our professional chauffeurs throughout the journey and will be left at your doorstep with a smile on your face.
So, how to book our Transfer Oslo Airport To City? Well, with our easier, flexible, and round the clock assistance, it is quite easy and simple. All you have to do is grab your laptop or mobile phone and visit our website. You can see an online booking form on the homepage of the site asking your traveling information such as pickup and drop off location with date and time. Just fill the form and click on the search. As soon as you do it, you will land upon our informative page giving information about our available rides for a particular location with date and time. Go through them carefully and pick one of them as per your budget and travel requirements. For this, you have to make the online payments and as you do it, just wait for the confirmation mail regarding the confirmation of your booking from our side. After getting the mail, you can get in touch with our drivers and know the exact time of arrival or further communicate with them. Now you do not have to wait at the airport with that heavy luggage. You can eliminate all those annoying possibilities especially when you have jetlag. But you need to keep one thing in mind that you can see our available rides without having an account but to make a booking, the account is necessary. For a hassle-free, comfortable, and safe transfer, you can trust Noble Transfer's Taxi Oslo Airport To City Center.
We are offering:
More flexible, easier and round the clock booking procedure

On-time arrival and departure

Real-time flight tracking

Safe and secure online payment

Instant confirmation mail

Meet and greet at the airport

Well-trained and English speaking chauffeurs

Wide range of latest luxury fleets

All-inclusive prices

No unnecessary stops

Comfortable, stress-free and luxurious transfer

Complimentary waiting time of 60-minutes at the airport and 15 min at all other destinations
Be it any hotel, resort, museum, or park, we ensure your luxurious and more elegant transfer from/to the airport on-time. With our years of experience in private airport transfers, we are known for our ultimate quality and 100% client satisfaction. So, stop thinking about any other transfer options and avail the benefit of our affordable and fixed priced system.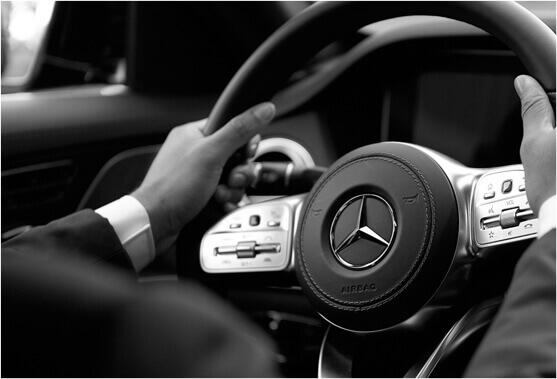 Professional Chauffeur Services Oslo Offers 60-minutes Free Waiting Time For Comfortable Journey Without Stops
The capital city of Norway offers breathtaking views along with an amazing cultural vibe making it a perfect and appealing place to visit at once.you can enjoy the bike ride between the city center and countryside while for foodies, the city offers Michelin-starred restaurants, the Nordic cuisine phenomenon Maaemo as well as street food on the corner and wide range of restaurants, cafes, and bars. You can taste the delicious seafood, fish at the harbor as well as international cuisine including Thai based Plah, Italian Baltazar, Japanese Alex Sushi and Omakase by Alex Cabiao, etc. The food stalls with shared tables at Mathallen will also be fun. As the city's largest area sits over beaches, this gives a great opportunity for travelers to enjoy plenty of bathing spots in fresh or salty waters.
Do you want to relax at those beaches or want to have tasty meals at high-class restaurants? Are you unfamiliar with the local public transport navigation system and afraid of being lost? If yes, we have brought Professional Limousine Services Oslo for you. As soon as you book us, you will be directly picked up from your location and drive straight to your destination on-time without any unnecessary stops. We only work with the well-trained, informed, highly-experienced expert professional chauffeurs who are willing to provide you the ultimate degree of comfort and satisfaction. As soon as you land at the airport, you can see our drivers waiting for you at the airport terminal with your nameplate in hands. They will meet and greet you at the airport, take care of your luggage and drive you straight to your destination in the utmost comfortable and luxurious ambiance. As they are well-informed about the city, they will guide and help you with the local routes as well as the best places to eat. Stay and explore. With real-time flight tracking, we ensure our on-time arrival and also offer a complimentary waiting time of 60-minutes at the airport while 15-minutes for other destinations. Now, you do not have to worry about exploring any unknown places as they are available for you round the clock 24x7. Just book us, sit back, relax, and arrive refreshed to your selected location.
Oslo is a great place to be explored in winters among winter sports enthusiasts. They can go cross-country skiing on well-maintained trails in the Oslomarka forest or slide down the Korketrekkeren toboggan run. In the city center, you can try ice skating Spikersuppa. For comfortable rides to all these popular locations, we are offering luxury Limousine services Oslo. Here, you can book your favorite luxurious vehicle and set an example for other travelers. Our wide range of latest luxury fleets includes Mercedes-Benz E-Class, BMW 5 Series, Audi A 6, Tesla, Mercedes V Class, Mercedes-Benz S-Class, BMW 7 Series, Audi A 8 and Mercedes-Benz B-Class, VW Golf or similar, etc. Whether you are on a business trip or simply spending your holidays, individually or in groups, we have every type of vehicle to cater to your needs. They are spacious, well-maintained, and equipped with the latest safety and technology features including free Wi-Fi and water bottles.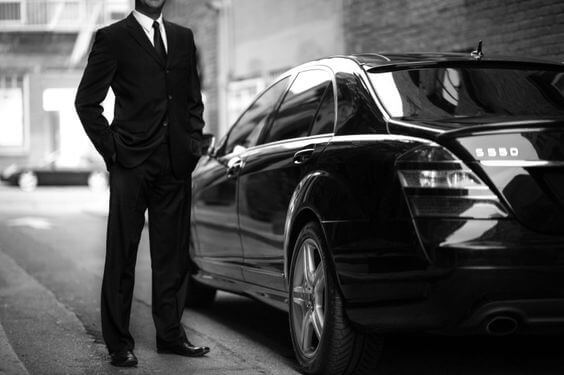 Oslo Airport Transfer Offers Refreshed And Satisfactory Journey To The Top-sights Of Oslo, Norway
You can make the most of your day in Oslo as apart from historical gems and wonders, the city also offers several vibrant festivals, concerts, art exhibitions, and cultural events. Surrounded by green hills and mountains, the beauty of Oslo offers popular outdoor activities through picturesque Oslofjord in the summer. Here are some of the best tourist points you must visit during your trip to Oslo.
1. Vigeland Sculpture Park -
One of Norway's most popular attractions, it will be an exciting experience to see more than 200 sculptures in bronze, granite and cast iron demonstrating human emotions and life stages in graphic ways in Vigeland Sculpture Park. The surprising fact is that in this largest sculpture park, you will find the works of only a single artist -Gustav Vigeland. Book Oslo Airport Transfer to Vigeland and watch a 16-meter-high Monolith, comprising 121 intertwined human bodies.
2. Royal Palace -
One of the best places to visit in Norway, Royal Palace is located at the northwest end of Karl Johansgate and was built in 1825. Although the public is not permitted to visit the stunning 173 room building, you can explore gardens and regular changing of guards. The building is open to the public in summers with guided tours that include the Cabinet Parlour and Cloakroom, the White Parlour, Mirror Hall, Great Hall, Banquet Hall, and other beautiful rooms in the palace.
3. Munch Museum -
Dedicated to the life of Edvard Munch - world-renowned painter of Norway, the Munch Museum consists of several works of the artist including graphic art and sculptures. You can book Transfer Oslo Airport To City and have a look at the vast collection of paintings, drawings, watercolors, and many more things from the artist's life. It has more than 28,000 works of art along with personal effects and tools and a private library to learn about lectures and concerts.
4. Viking Ship Museum -
Home to the world's best-preserved Viking ships, three historic 9th-century vessels, and 21-meter-long Oseberg Ship, Viking Ship Museum is one of the famous Oslo tourist attractions. Established in 1913, the museum is a great place to learn about the historical collection of Viking ships. Book Taxi Oslo Airport to Viking Ship Museum and get the trip to the museum to explore the 23-meter-long Gokstad Ship and Tune Ship.
5. Holmenkollen Ski Museum -
Very famous museum in Oslo, Norway as well as the oldest ski museum in the world. Founded in 1923, the museum is located under the popular ski jump and displays 4,000 years of skiing history from the Stone Age and Viking age. You can also enjoy the observation deck at the top of the tower to get the amazing views of Oslo below. It hosts international competitions in ski jumping also.
6. Oslo Cathedral -
If you are thinking about the most famous building in the city, it is none other than Oslo Cathedral. Sanctified in the year 1697, and rebuilt in 1850, the cathedral has been rebuilt and renovated many times. The attractive feature of the cathedral is the main doorway which is decorated with bronze doors and ceiling paintings by H. L. Mohr, the Baroque pulpit and altar as well as stained glass by Emanuel Vigeland. Book Taxi Oslo Airport To City for hassle-free transfer to Oslo Bazaar along the old church walls.
7. Norwegian Opera and Ballet House -
The largest performing institution of music and arts in Norway, Norwegian Opera, and Ballet House is a worth visiting place. It was founded in 1957 and located near the harbor for wonderful views of the tourists. In the fine weather, you can take a good walk on the roof with the locals or see the performances related to the Norwegian culture. The opera has around 60 dancers, 100 musicians, and 50 professional singers to extend the beauty of the opera and entertain its visitors.
8. Tusenfryd Amusement Park -
The largest amusement park in Norway, Tusenfryd Amusement Park is located in the south of Oslo in Vinterbro. It took 18 months to complete and an essential place in the itinerary of the tourists. Book Transport Oslo Airport To City and have lots of fun on several breathtaking rides with your family and friends. It has over 30 fun roller coasters, and other attractions, games, shops, and great food. If you are visiting in summer, you can enjoy BadeFryd.
Book Transfer From Oslo Airport To City Centre And Ensure Hassle-free Arrival To The Top-luxury Hotels Of Oslo
Apart from these amazing and tempting places, the city also offers a great variety of hotels to stay for travelers. It has more than 50 hotels catering to every taste and budget. The quality is good and the hotel's rooms are clean, modern and well-decorated. You may not know that Oslo is home to many luxury hotels as well as budget and mid-range hotels. Just book Taxi From Oslo Airport To Oslo Central and ensure your comfortable check-in and check-out.
1. Hotel Continental Oslo -
The luxury hotel is situated in the center of Oslo - 150 m from Oslo's main street, Karl Johan. It is the only 5-star hotel in Norway that offers free Wi-Fi and run by a family. The tourists like here to stay due to closer proximity to the National theatre station where the Airport Express Train stops. Book Oslo Airport Transfer to Continental Oslo and enjoy living in one of 153 gorgeous suites perfect for businessmen and leisure travelers. You can also go to The National Theatre and the Royal Palace - a 5-mins walk from the hotel.
2. Lysebu Hotel -
This 5-star hotel is located at Tryvannshøyden Hill above Oslo, 750 m from the Voksenkollen metro station. Due to its fairytale location above Holmenkollen and 20-mins drive from Oslo center, it is the perfect place to stay for tourists. The hotel offers free Wi-Fi, excellent dining, and elegant rooms with a private bathroom. You can have Norwegian cuisine at the in-house restaurant with panoramic windows.
3. Amerikalinjen -
The hotel is located right in the city center of Oslo and famous for being named after the 19th-century cruise ship line of the same name. Book Taxi Oslo Airport to Amerikalinjen for elegant transfer. It offers free Wi-Fi, elegantly decorated rooms equipped with a Nespresso coffee machine and a minibar. There are also lounge bars and restaurants, including a cocktail bar and an intimate club. The guests can visit Opera, shopping in Kvadraturen and the nightlife on Youngstorget.
4. Camillas Hus -
The hotel is 1.7 km from Aker Brygge and offers luxury accommodation with a restaurant, free private parking, and a bar. As the hotel is located in the heart of the city right behind the Royal Palace, it is a convenient location for travelers to explore. The guests can have continental and à la carte breakfast options at the hotel as well as explore the nearby attractions such as The Royal Palace Park, The Royal Palace, and National Theatre.
5. The Thief -
It is a design boutique hotel situated on Tjuvholmen in Oslo. Book Transport Oslo Airport to The Thief and enjoy staying in luxurious rooms with awesome amenities. It is a 5-mins walk from the promenade of Aker Brygge to enjoy in-room spa treatments, a spa center, and around the clock gym access. You can also relax on the rooftop terrace and enjoy contemporary Norwegian cuisine at the Thief Food Bar.
Book Noble Transfer's Taxi Oslo Airport To City And Enjoy Hassle-free Transfer
Framed by a beautiful background of amazing mountains, Oslo is a great city to explore. You can have Oslo pass that provides you free entrance to the museums and other historical attractions, free use of public transport and discount on everything from sightseeing tours to restaurants and cafes. If you want to explore all these places to-the-fullest with a stress-free and refreshed mind, book Transport Oslo Airport To City.
Whether it is time to leave the city or heading to the city, booking our Oslo Limousine Service will provide you the safe, reliable, and most convenient transfer from and to the airport. With our door to door services, you will be directly picked up from your hotel, museum, park or any other location of your choice and will be taken straight to your destination under the supervision of our professional chauffeurs. Our transportation services operate round the clock 24x7 so, whenever wherever you need, we are there for you.