Have any Questions?
Visit The Alpine Pastures Of Grindelwald With Premium Airport Transfer From Zurich
Situated in theBernese Oberland, the village of Grindelwald lies in a valley on the northern side of the Alps. The Glacier village is surrounded by the mighty mountain trio "Eiger, Mönch and Jungfrau". Being the only mountain resort in the Jungfrau area that can be reached by car, Grindelwald attracts tourists from around the world who prefer luxury and modern vacations mixed with old country charm. It is also the only resort that is equally fascinating in both summers and winters.
Grindelwald welcomed its first guests, primarily the English, in the 18th century and the credit for it goes to the village's stunning landscape and the glacier that once reached right into the basin.However, the development of Alpinism started in the mid 19th century when two local mountain guides ascended the peaks of the area with English tourists. The village is small and has kept its old charm alive but it is still large enough to accommodate fancy establishments for its international clientele and, is hence the most picture-perfect holiday destination.
Since there are well-connected roads that lead to Grindelwald, it is easy to reach this glacier village for a luxurious weekend getaway. The best way to get to the Grindelwald village is by taking a flight to the nearest airport and from there, taking an airport transfer from Zurich. Zürich-Kloten is the nearest international airport and it takes approximately two and a half hours by road to reach the Grindelwald. The Euro Airport in Basel-Mulhouse is around three hours away and it takes under an hour to get here from the Bern-Belp Airport. However, Bern airport is small and only operates a limited number of international flights.
Looking for a VIP airport transfer to Grindelwald? We, at Noble Transfers, provide premium airport transfer services in Grindelwald. We offer first class private luxury transport and chauffeured limousine services in Grindelwald for people who prefer to travel in luxury and style.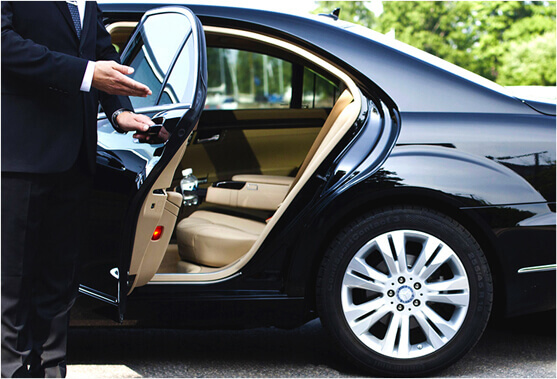 Get the best private airport transfers in Grindelwald From Zurich Airport
Grindelwald's Alpine pastures are remarkably sublime and the well-connected cable-cars make it easy to get to the mountain lookouts for stunning views of the Grindelwald Glacier and lakes.Just catch the gondola up from Grindelwald to the small summit on Schwarzhorn, where lies the First Cliff Walk. The metallic walkway hugs the side of the cliff and projects 45 meters over a vertical drop. But that it isn't all, the walkway also offers exquisite views of the sharp rocky slopes, pistes, Alpine pastures, distant lakes and even a waterfall. For extreme thrill-seekers, there is the First Flyer, a zip-line,which is 800 meters in length and reaches speeds of up to 84 km/h.
Switzerland is an ultimate luxury vacation spot and Zürich being the country's financial capital, receives a lot of wealthy businessmen, tourists and travellers every day who love to explore towns and cities in true luxury when they get time from work. Everyone needs and deserves a little break from work once in a while to relax and rejuvenate. Grindelwald is the perfect place to visit during this break. Take a step back, get away, and visit this beautiful glacier resort town with our business transfers and premium limousine services for Grindelwald. A special and notable addition to a luxurious getaway is how you reach your destination. Your transportation will set your mood for the next few days and that is why we offer top-notch luxury VIP services and super comfortable rides. To achieve this, we only keep luxurious vehicles in our fleet.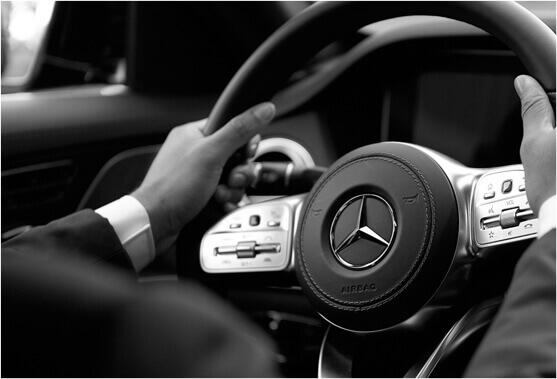 Our fleet of cars includes- Mercedes Maybach, Mercedes S Class, Mercedes E Class, Mercedes Viano, Mercedes V Class and top model limousines. All the cars and limousines in our fleet come with professional chauffeurs for whom, providing the poshest and most comfortable ride to the guest is the only priority.
All you need to do is book your transfers from Zürich airport to Grindelwald with us through our website and notify us of your travel plans. This will help us in instructing our chauffeur accordingly for we don't want you wasting a minute of your valuable time in giving directions. Also, if you haven't made any travel itinerary, then we can certainly help with that too. If you need help with planning your stay or mapping out your must-visit list, then take advantage of our concierge services wherein we make you a customized itinerary for your stay in Grindelwald and take you to the best places in the area. We will book you a hotel, book you a table at a restaurant or even get you a ski lesson if need be. Simply let us know what you need and we will get it done.
On the day of your arrival, our chauffeur will already be waiting for you at the airport. He will wait for you for as long as you need and will help you with your luggage and other requirements before taking you to your luxurious holiday in Grindelwald. You can also book transfers from Grindelwald to Zürich airport with us after your holiday comes to anidyllic end. We want you to have the most delightful holiday that you can think of. Let us worry about traffic and parking. All you need to do is sit back, relax and enjoy the ride in our business class transfer in Grindelwald or in a premium chauffeured limousine.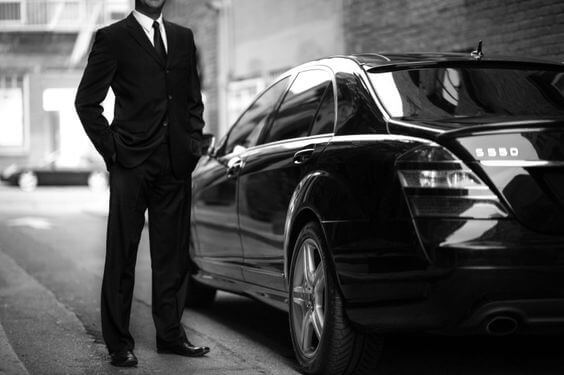 Travel around Grindelwald with professional chauffeurs
Just walking distance from the gondola stop at First is a magnificent Alpine lake. The Bachalpsee lake rests at an altitude of 2,265 meters, and its reflective waters, grassy banks and mountain settingtogether make a picturesque Alpine sight. When the region gets clear skies, monumentalSchreckhorn, Wetterhorn and Finsteraarhorn can be seen reflected in the water so perfectly that a distorted camera may even fail to take a bad picture.
The walk from First isunexpectedly easy, sound-tracked by cowbells and in meadows scattered with wildflowers in mid-summer.
Getting you to Grindelwald safely and comfortably is our job. All we understand is servicing our guests in the best way possible. We also know that a ride can only become luxurious, relaxing and comfortable when you have the right chauffeur driving you around. That is why all the cars and limousines from Noble Transfers come with chauffeurs who are professional, licensed, humble and always on time. Our chauffeurs know all the right places to eat at, to get hot chocolate at and even the best spas in Grindelwald along with most of Switzerland by heart. Our professional chauffeurs will take you to your holiday destination in the most luxurious fashion. We guarantee your safety. Book us for your private airport car service for transfer from Zürich airport to Grindelwald and let us serve you in a plush manner.
It isn't just about going on a vacation to a small resort village or a beautiful city. A lot of our guests like to keep their trip off the social radar and we respect this. We understand how important privacy is to our clients and this is why we offer VIP business transfers from and to the airport without letting anyone else know of your travel plans. It is between you and the chauffeurs. We respect privacy and want all the guests to enjoy their holiday in the most extraordinary way possible.Whether you want a Mercedes Maybach or a limousine, we have airport transfers and shuttle services to Grindelwald available with any luxury vehicle that you wish to ride in from our fleet.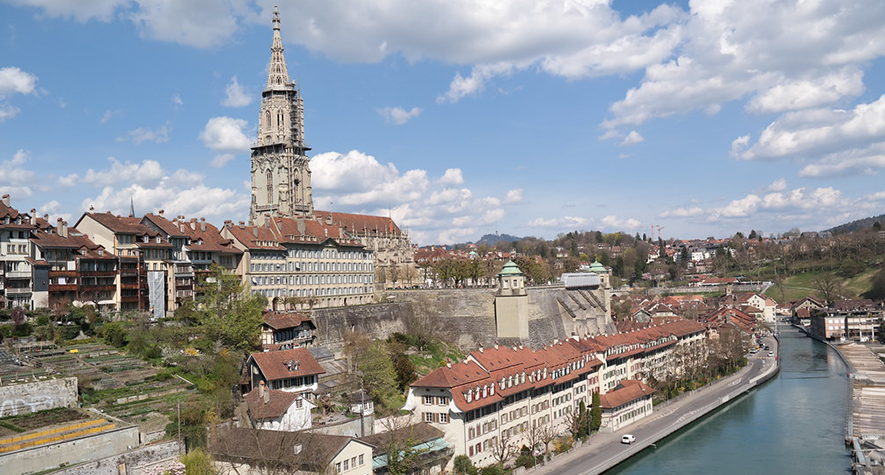 Visit Grindelwald in the summer by hiring a limousine by the hour
Summer in the alpine resort village is mesmerising. You can choose from 300 kilometres of walking trails around Grindelwald. The high-altitude hike from Grindelwald-First along the Bachalpsee Lake to the Faulhorn mountain hotel and then on to the Schynige Platte is amongst the most wonderful hikes that the region has on offer.Take a simple walk with fantastic vistas of the three, world-famous mountains of the Eiger, Mönch and Jungfrau. The path leads from the Männlichen up onto the Kleine Scheidegg.Hire a limousine by the hour in Grindelwald and have a picnic date with your beloved in the majestic mountain setting.
In winters, you can choose from 80 kilometres of winter hiking trails with views across seven four-thousand-metre pistes and magnificent glaciers. A60-kilometre-long toboggan run, with, at 15 kilometres, the longest toboggan runs in the Alps from the Faulhorn into the valley is always a great way to spend with friends and family.
Grindelwald has a myriad of winter and summer activities on offer for both the brave and mil hearted travellers. Whether you are looking for a spa weekend getaway or want to go skiing, Grindelwald has something for everyone. Book your airport transfers to Grindelwald and get your vacation mode on.