Have any Questions?
Travel In Luxury With Limousine Service Zürich
Zürich is a city rich in art, culture, food and people. It is the perfect amalgamation of contemporary and modern European architecture and lifestyle. Being the financial capital of Switzerland, Zürich gets a lot of wealthy businessmen, tourists and travelers everyday who love to explore true luxury. A special and notable addition to a plush stay and getting around in any city is the transportation that you take. You wouldn't want to drive up to the beautiful and modern Viadukt (Zürich West) in a rental cab or a bus would you?
This is where we come in. Noble Transfers is a luxury private transfer service provider that provides lavish cars for all the people who visit Zürich and who want to travel with opulence. We provide the best limousine transfer service Zürich and surrounding cities in Switzerland.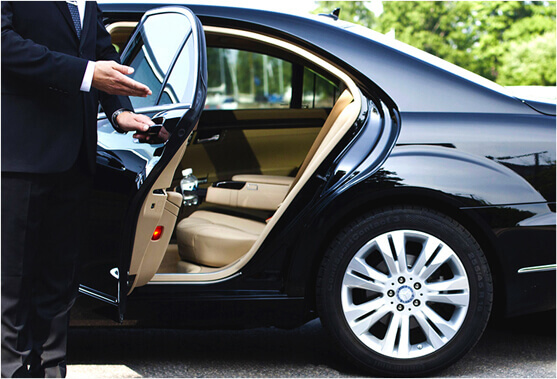 Book Professional Chauffeur Service Zurich
Planning your next family vacation in one of the richest cities in the world? Let us be of service to you with our limousines. We don't just provide you with a car though, we provide professional chauffeur service zürich with the business limousines as well so that you don't have to spend a minute away from your family or stand in line for a bus or cab. Our chauffeurs know the city like the back of their hand. They have mapped and scanned every nook and corner and will take you to the places you want to go and to the ones you haven't heard of but must visit as well. Our chauffeurs are extremely professional, discreet and will cater to all your needs when you and your family are with us. You do not have to worry about a thing. Just relax and enjoy the ride.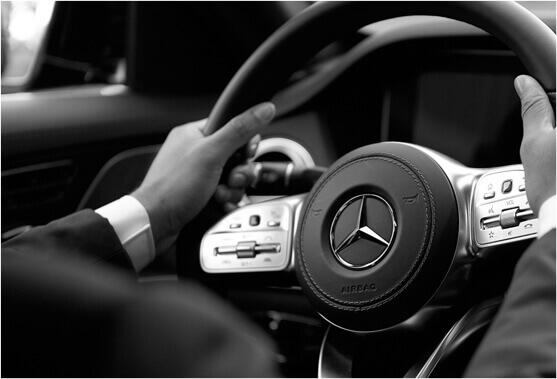 Reliable Limousine Service Zurich with Utmost Ease
Be it for work or for leisure, travelling can be hectic and fun at the same time. The hustle bustle at the house to pack and then the crazy commotion at the airport. Its all great. But there is something that many forget to do while making travel plans and that is booking an airport limousine transfer Zurich. You don't want to stand in a long queue waiting to book a cab to your meeting or the hotel would you?
We provide the best taxi alternative from Kloten airport to the city of Zürich and wherever our guests need to go in surrounding areas. All our fleet of cars come with a professional chauffeur. Before you get out of the airport, our chauffeur will be waiting for you at the airport and will straight away take you to your hotel or meeting. We are always on time. You can let us know of your travel plans ahead of your arrival so that there will be zero chances of any confusion once you land and sit in the car. This will help us provide you with an extremely quiet and peaceful ride. You will reach your meeting or your home in time. It is our promise.
Whether you want a Mercedes S Class or a limousine, we have airport transfers zurich available with any car that you wish to ride in from our fleet. From the airport, to the airport or to the city center, our services are impeccable and unmatchable and our guests always leave satisfied. Visit the financial hub of Switzerland, the Swiss Stock Exchange or any of the famous economic centers. Don't forget to book a luxurious limousine transfer zurich with us and arrive in comfort and style. Book Chauffeur service from Zürich airport today and be travel ready for your next trip.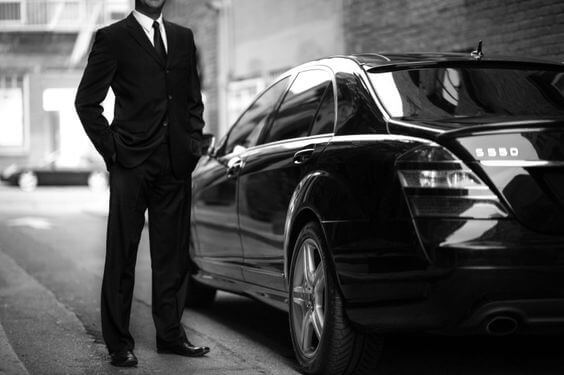 Affordable Business Limousine Service Zürich For Everyone
The cosmopolitan city by the water has urban life and nature existing together in all its glory. With a diverse day and nightlife, Zürich is always bustling with events and festivals. The city has its own food festival and the food served here is some of the best food you will ever taste. Getting around the city isn't difficult but when you can travel in luxury, why settle for trams. Our wide range of premium fleets as taxi alternatives in Zurich & limousine transfer service are simple and luxurious. We are the best taxi alternative in zurich having the best cars & professional​ chauffeurs with great knowledge of local places.
Our fleet of cars include - Mercedes Maybach, Mercedes S Class, Mercedes E Class, Mercedes Viano, Mercedes V Class and a few limousines as well. Go around the city and out without any hassle. If you are in Zürich for a business trip and have some time to spare before you go back home, visit the Swiss mountains. You can be there in less than an hour. Our chauffeurs will take you there safely. Enjoy the view, the ride and make memories. Leave the rest to us. We will get you back to any airport you wish in no time. Or if you enjoy the ride too much, we can even drop you home. It is all about your comfort. Enjoy the mountains through our cars and limousines.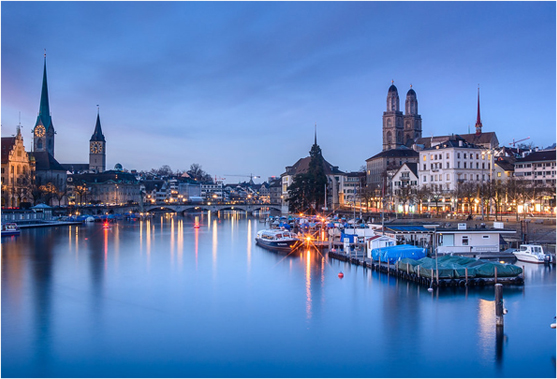 Visit Zürich like a local with Chauffeured Limousine Service
Give us a chance to chauffeur you around the city and guide you to places that the locals and tourists love. There is so much art, culture and life in Zürich that one can never get tired. Sit back in a Mercedes S Class and visit the FIFA World Football museum, the Volkerkunde museum of the University of Zürich, the Rietberg museum or even the Schweizerisches National museum. Arrive in style and get engrossed in history, art and culture. Private transportation in Zurich will never be a problem when you have us taking you around.
The city has its history intact and the beautiful lake Zürich is perfect for boating and swimming. With winding lanes and tall church steeples, the city is quite the same as it used to be. Our limousine transfer service are meant to show you Zürich in its true and natural glory. If you have time to spare from your trip or if you have come only to visit the city, then let us how you around. Your chauffeur will take you to all the churches, parks, great restaurants and bars there are to see. From the Grossmünster Cathedral to the Fraumünster Church, we will show you everything. See Chagall windows and get mesmerized.
But that is not all that Zürich has to offer. The city has enthusiastically embraced contemporary trends and a lot of old factories have been turned into cultural centers and creative new living spaces. The best example of this new Zürich is seen in Züri-West, which is also the the epicenter of the city's nightlife. We have briefed our drivers about all the must visit gems of the city and surrounding areas so when you visit us, you will be amazed. Travel the city like a local and taste the best food and beer that the city has to offer.
The Gerold Cuchi restaurant is a place that makes on skip a heart beat every single time they look up. Even if you don't eat there, ask your chauffeur to take you there to the Kreis 5 district. Photograph the artsy umbrellas hanging over the patio. It is unique and is perfect for a romantic date.
When you are done with the contemporary world, take a drive down in our luxury fleet of cars to the historic old town of Altstadt. Walk through the narrow cobbled streets, the 19th century buildings or walk uphill to Lindenhof park and see the city in action. The streets are filled with history and house modern shops and cafes. It does not get better than this. But to do all this, you need a reliable and luxurious car that will take you anywhere and everywhere on time. We, at Noble transfer do just that. We are here for all your luxury transportation needs in Zurich city. Take a car, a gorgeous limousine for your next airport transfer to & from Zurich or for your drive to the mountains. We will get you to places on time. Arrive in true luxury. Always. Or just visit Zürich for the best cheese fondue. We know just where to take you.