Have any Questions?
Visit The Flims Alpine Resort With Airport Transfers From Zürich
The historic town of Flims is located in the Surselva valley in the district of Imboden in the Swiss canton of Graubünden. Located just 30 minutes from Chur, the village of Flims is part of the municipality of Flims, together with Flims Waldhaus, Fidaz, and Scheia. The resort village is part of the Weisse Arena Gruppe (White Arena) that combines the once separate resorts of Flims, Laax and Falera. The destination is marketed under two brands- the entire winter programme is set under the brand LAAX, whereas the brand Flims stands for the summer programme of Flims Laax Falera.
It is said that if it isn't snowing anywhere else, you will surely find some in Flims, Laax and Falera. This high-altitude trio covers 220kilometres of slopes and gets the attention of all levels of hikers and skiers.The resort town hosts the Laax Open in January and is a haven for party-loving snowboarders who seek an adventure of the highest accord. It is a great holiday destination in both summers and winters.
Getting to Flims is easy for the resort is connected by roads and railroads to all the major cities and airports across Europe. It takes approximately 1 hour and 40 minutes to reach Flims from Zürich and 2 hours and 42 minutes from Basel by car. The best way to get to this trio of the resort town is by flying to Zürich and then taking a private airport transfer to Flims. Looking for Airport shuttle services from Zürich to Flims? We, at Noble Transfers, provide private airport transfers and premium limousine services from Zürich airport to Flims to make the beginning of your adventurous holiday in Flims a little more luxurious and comfortable.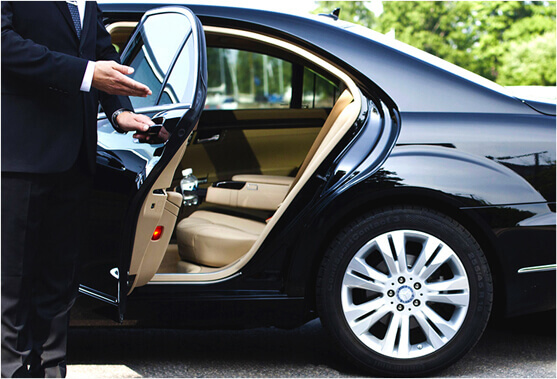 Hire luxury VIP services for business class transfer from Zürich to Flims
The Alpine resort town has come a long way from its agriculture-reliant economy. Today, Flims relies on skiing and tourism and with a UNESCO World Heritage Site to its name, the iconic Flimserstein, it attracts solo travellers and families all year round. Surrounded by forest on three sides, Lag la Cauma (Lake Cauma) sits with its turquoise-coloured and pleasantly cool water along with a wooded island at the centre of the lake where one can relax in sheer serenity.The resort town is the meeting point of Romansch and Germanic Swiss cultures and languages and has a plethora of activities to keep even the harshest of critics entertained.
Travelling and vacationing needs a lot of planning beforehand. Booking hotels, making an itinerary, and booking airport transfers are just a few decisions one has to make before actually reaching the destination. But with Noble Transfers, planning your travels becomes a lot easier. We offer private transfers from Zürich to Flims in our fleet of luxury cars and limousines. Whether you are travelling with your family, friends, beloved or solo, our services are tailor-made to suit the needs of all our clients. For those who like to get the most out of their vacation without having to worry about a thing, we offer concierge services to cater to every single need or requirement you might have. Need us to make an itinerary, book a hotel, reserve a table at your favourite restaurant, book you a guide to Sardona for an informative tour or just a ski lesson? Our concierge will take care of it all.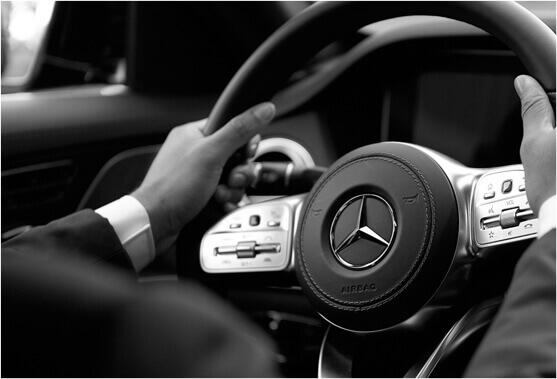 Hire Professional Chauffeur From Zürich to Flims Transfers
All you need to do is book your business class transfers from our website and notify us of your travel plans. Whether you need a private Limousine service in Zürich to attend your meeting before heading to Flims for your holiday or you need to come back from the resort to any airport or city in Switzerland, France or Germany, we will take you to your destination in a luxury car or limousine in the most professional, luxurious and comfortable way.
Our fleet of cars includes- Mercedes Maybach, Mercedes S Class, Mercedes E Class, Mercedes Viano, Mercedes V Class, and top model limousines. Our priority is to get you to your destination on time and in a luxurious manner. Luxury is a pre-requisite for our clients and we understand it. All our cars and limousines come with professional chauffeurs. We offer Luxury VIP services for all our business class transfers in Flims.
We pride ourselves on our timely services. Your car and chauffeur will be at the airport prior to your arrival, will help you with your luggage, will wait for as long as you need before taking you onward your destination. Why stand in a long queue waiting for a cab when you can get airport limousine services to Flims from Zürich. No need to settle for less when you have the first-class luxury at your disposal. Simply book your airport shuttle from Zürich to Flims and start packing for your luxurious trip. We are available 24X7 to take care of you. Whether you are coming to Zürich from the first flight in the morning or the last flight, our chauffeur will pick you up on time and will take you to your hotel. If you need to stay in Zürich for the night, no problem. Just take your time and let us know. We will make plans accordingly.
We will get you back to any airport you need to get to in no time with our professional airport transfer service. Or if you enjoy the ride too much, we can even drop you home. It is all about your comfort. Enjoy the mountains with our luxury VIP services in our cars and limousines.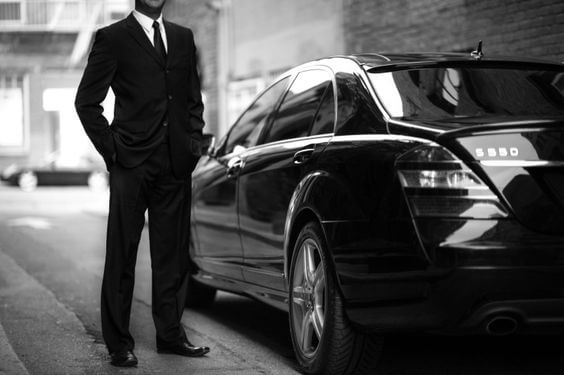 Travel to Flims with best professional chauffeurs and chauffeured limousine services
The resorts of Flims Laax and Falera lie in the Rhaeto-Romanic linguistic and cultural region of the anterior Rhine valleyand are situated on a sunny highland, atop the Rhine gorge. Each of these villages has specialised in a particular guest group. Explore the pistes and adventurous winter and summer sports activities at the resorts with our premium limousine services. Flims offers a huge network of hiking and cross-country skiing trails for walkers, winter hikers and cross-country skiers, along with plenty of wellness hotels. With its many posh houses, Falera has kept the charm of a Graubünden mountain village intact. The peace and quiet, the sunny location, and the stunning snow make this village a perfect family getaway destination. Laax, in particular, draws snowboarders from across the globe to its surrounding pistes.
A ride becomes interesting, relaxing and comfortable only when you have the right chauffeur taking you around to places. That is why all the cars and limousines from Noble Transfers come with chauffeurs who are professional, licensed, humble and always on time. Our chauffeurs know all the nooks and crannies of Switzerland by heart and will take you to your holiday destination in the least amount of time. We guarantee your safety. Book us for your private airport car service for transfer from Zürich airport to Flims and let us take care of the rest.
We also know how important privacy is and a lot of our guests like to keep their trip off the social radar. This is why we offer VIP business transfers from and to the airport without letting anyone else know of our client's travel plans. It is between them and the chauffeurs. We respect privacy and want all the guests to enjoy their holiday in the most extraordinary way possible.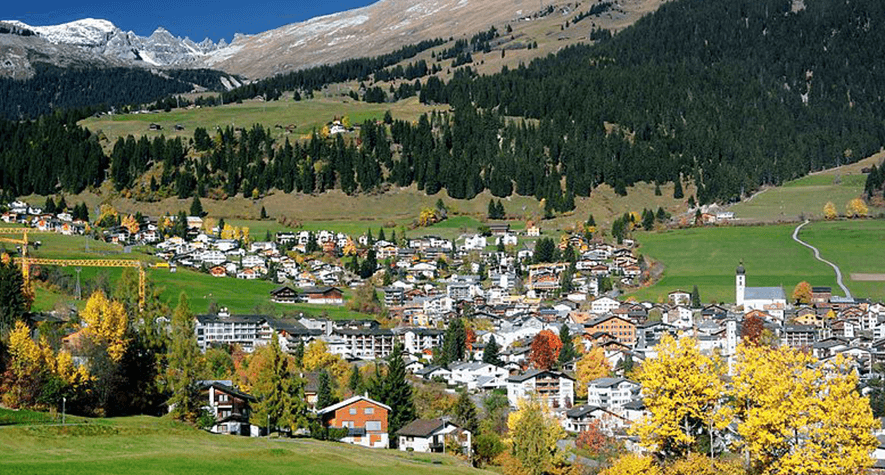 Visit Flims to experience the one of a kind Urban Surfwave with premium limousine services
There is a new trend in the skateboard scene known as surf skateboarding. Here, a skateboard is used for surfing, and the act of surfing on the water is shifted to the street. There is a special asphalt facility in Flims for this- the Urban Surfwave. The pathcontains waves, hollows and a rounded basin, to make the skateboarder constantly shift the centre of gravity. The innovative facility is also suitable for bikes, scooters and go-karts – for anything with wheels, in fact. In addition to Alpine surfing, snowboarding and building snowmen, passionate guests can enjoy cross-country skiing, curling, winter hiking and paragliding during the winters. Visit Flims and enjoy a peaceful yet exciting holiday with friends and family with our airport limousine services in Flims.
Summers in the alpine region of Flims is fascinating. Over 230 kilometres of mountain bike trails and around 250 kilometres of hiking trails lead to a myriad of panoramic views of the Graubünden landscape. Golf themed walking trails, mountain meadows and bathing and moorland lakes make Flims the perfect spot to visit with your beloved. Let Noble Transfers make an itinerary for you or use our chauffeur services to get the inside information on all the hidden gems of this mesmerising ski region. 'Flimser Grosswald',the largest wooded areas in Graubünden is a must visit for all nature buffs. The Rhine gorge, also knows as the 'Swiss Grand Canyon', is also located in the region and captivates hikers and river rafters who come from all over the world.
The numerous après-ski activities, restaurants, bars, parties, concerts, and magnificent hotels bring a lot of younger guests to the region around Flims. Book a limousine by the hour and start packing for your luxurious holiday. Head over to Flims with our Luxury VIP services to propose to your beloved near Lake Cresta and celebrate in style by building a snowman together afterwards to mark the beginning of a new era in your lives.Hire the luxurious business class transfer that you deserve. A chauffeured premium limousine is at your service to take you around Flims, Switzerland and beyond. We do it all in a luxurious manner. You will always find your way when you travel with us.