Have any Questions?
Noble Transfer Offers Private Toulouse Taxi To Airport For Comfortable Journey In "The Pink City" - Toulouse, France
Are you planning to visit Toulouse, a city in Southwestern France? If yes, we must tell you that you have picked up a great place to explore and enjoy. The capital of Haute-Garonne in the Midi-Pyrenees region, Toulouse is situated on the banks of the River Garonne - 150 km from the Mediterranean sea and 680 km from Paris. It is the 4th largest city in France after Paris, Marseille, and Lyon and called "The Pink City" (La Ville Rose) in France as most of the city's buildings have a stunning architecture made with terracotta bricks. The heart of sultry Southwestern France close to the border with Spain has plenty of things to see and explore. From ochre rooftop and shining brick churches to the charming Vieux Quartier (Old Quarter) - full of Coral-colored shops and churches, it is a dreamy place to explore for every traveler. Beyond the Old Town, Toulouse is an animated and bustling place that lies between the Garonne river and the Canal du Midi with one of the largest universities outside Paris - home to students and scientists. Whether it is tempting food markets or exciting bars - Toulouse is a great place to spend your holidays. The great way to start your journey in the city is by heading back to the era of medieval pilgrimages at the UNESCO -listed Basilique Saint-Sernin. Next, you can explore the 13th century Southern Gothic style convent or walk around the Place du Capitole surrounded by red-brick architectural landmarks. You will be amazed to know that Toulouse is home to jaw-dropping archaeology and fine arts museums but you must not ignore the sidewalk cafes offering regional cuisines. Toulouse is a city which is famous for its delicious specialties like cassoulet and crystallized violet candies.
If you are visiting the city for the first time, it is definite that you have searched a lot about Toulouse in terms of best to explore to make your journey as less headache as possible but it is also true that you do not have enough knowledge about the foreign local public transports and routes. To make you stroll around the city to-the-fullest with a stress-free mind, Noble Transfer is here to help you. We are the most trusted and popular private airport transfer services offering Taxi Toulouse Airport, business Mercedes limousines, and airport shuttles with professional chauffeurs at the most affordable prices in Switzerland, Spain, France,, Germany and across Europe. Just book us anytime anywhere and get ready to be picked up and dropped off by our chauffeurs. No matter if you are a businessman or a leisure traveler, booking our Toulouse Taxi To Airport will give you the exact comfort you have been looking for.
Boo

k Taxi Toulouse Airport Door To Door 24x7 To Visit The Top-sights Hassle-free In France
Toulouse is the center of the European aerospace industry and hosts the European headquarters of Intel and CNES's Toulouse Space Centre (CST), the largest space center in Europe. In this southwestern France city of Toulouse, you can visit the Academie des Jeux Floraux - the oldest literary society in the western world, along with the Galerie du Château d'eau - the world's first photography museum. You also must include the Garonne, before visiting France's most gorgeous pipe organ at the Saint-Sernin Basilica. The warm and sunny climate with the friendly nature of the locals makes the city a must-visit place. The interesting thing to know is that much of the city's architecture involved the city's greatest and stunning commodity - woad where the blue dye was used in the medieval and renaissance textiles. The best way to reach the city quicker and convenient is by boarding a flight to Toulouse airport. Also known as Toulouse–Blagnac Airport - it is an international airport located 6.7 km west-northwest of Toulouse partially in Blagnac.
But the moment you land at the airport, your tiredness due to the long hours of the journey does not allow you to wait at the airport for the local taxi with that heavy luggage. You find it annoying to wait in a queue as it wastes your time as well as energy to visit the city. Our Taxi Toulouse Airport To City Centre allows you to eliminate all those struggles in a few minutes. As soon as you land at the airport, you will be taken care of by our professional and well-trained chauffeurs throughout the journey and you can reach your desired place in the luxury fleets chosen by you with comfort and elegance on-time. All you need to do is accessing our website through your laptop or mobile phone and submit our online booking form. You can find it on our home-page asking about traveling information such as pick-up and drop-off location with date and time. Just go through the form and submit it. After submission, you can see all our available rides with their charges for the locations you have entered. Just choose one of them you find comfortable and suitable and make the online payment. As soon as you do it, you will receive a confirmation mail regarding the confirmation of your booking from our side. With that mail, you can get the arrival time of our chauffeurs and can stay in touch with them for further communication. You need to keep one thing in mind that you can see our available rides without holding an account with us but to make a booking, make sure that you have an account to log-in.
Now you do not have to go through the struggle and inconvenience of local public transports as well as you do not need to travel in those crowded transports. Just tell us what you need and we will make your trip more memorable, comfortable, and luxurious. Booking with our Taxi From Toulouse Airport ensures that you will reach from arrivals terminals straight to your accommodation hassle-free and with a relaxing smile on your face.
We are offering:
Door to door 24x7 private airport transfer

Easy, quicker and flexible online booking procedure

Meet and greet at the airport

On-time arrival and departure

Pick-up and drop-off facility

Instant confirmation mail

Real-time flight tracking

Safe and secure online payment gateway

Well-trained, highly-experienced and professional chauffeurs

Wide range of latest luxury fleets

No unnecessary stops

All-inclusive prices

Complimentary waiting time of 60 minutes at the airport, 15 min at all other destinations
At Noble Transfer, we offer you the luxurious ride for your next trip to Toulouse. For your transport from and to the airport, you do not have to worry about time and other transport issues. We ensure you the most comfortable and elegant ride to the top-sights of the city along with a wide range of restaurants and cafes.
Book Safe And Reliable Taxi From Toulouse Airport With 60-minutes Waiting Time At The Airport
Toulouse is now considered Europe's aeronautical capital with the largest space center in Europe and airbus headquarters. The diversified culture and museums will take you back in the world of cosmos, prehistory, ancient art, and art from the gothic period up to the impressionists. One thing that you should know that Toulouse is known for being the capital city of the southwestern region in France nestled along the banks of the popular river Garonne and serving as the headquarters for European space study. It is a lively city that boasts tasty food markets, the life-shaking sound of live music, and local supporting people. The city offers almost everything to explore from delightful quarters, colorful shops to the historical churches as the main point of attractions.
Are you wondering how to get to those unfamiliar places within the minimum time without getting inconvenienced by local public transport? Well, the solution is to book our professional chauffeur services, Toulouse. No matter whether you want to go to the hotel, resort, any museum, popular gardens, or churches from the airport, as soon as you book our services, you will find our chauffeurs waiting for you at the terminals. You can recognize them by your nameplate in their hands. They will meet and greet you, take care of your luggage, professionally escort you into your fleet, and drop you at your selected location on-time without any unnecessary stops. All our chauffeurs are well-trained, highly-experienced, and professional enough who will guide you about the local city's essential information. You can ask them anything about the best places to explore, the best hotels to stay at and the best restaurants, etc. They will help you in the best manner and if for some reason, you arrive late at the airport, there is no need to worry. We are offering a complimentary free time of 60 minutes at the airport while for other destinations, it is 15 minutes. With us, you do not have to worry about being lost in unfamiliar locations as well as local public transport navigations, language, and culture. Just tell us your plans and we would make a customized itinerary for you. Our professional chauffeurs are there for you 24x7 to assist and guide you for a hassle-free transfer from and to the airport.
For your transfer to and from the airport, you have an opportunity to choose from the wide range of latest luxury fleets. Just book our luxury Limousine services Toulouse and enjoy exploring around the city in Mercedes. It includes Mercedes-Benz E-Class, BMW 5 Series, Audi A 6, Tesla, Mercedes V Class, Mercedes-Benz S-Class, BMW 7 Series, Audi A 8 and Mercedes-Benz B-Class, VW Golf or similar, etc. Just choose one of them as per your comfort and let us know. All our vehicles are spacious, well-maintained, and well-equipped with the latest safety and technology features like free Wi-Fi and water in every car. We are committed to your smooth transfer anytime anywhere in Europe.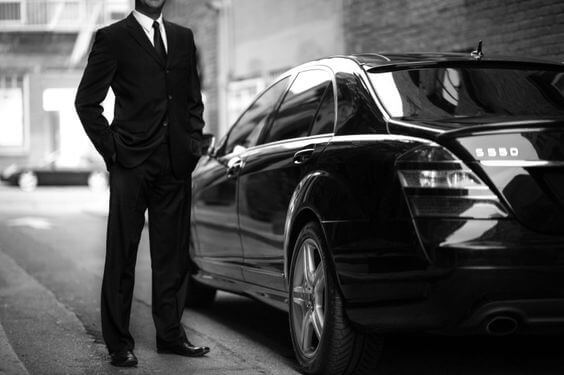 Visit The Top Attractions Of The City Hassle-free With Toulouse Taxi To Airport
France is a country that is full of charm, culture, colors, and delicious cuisine with dozens of things to explore but your trip to France will not be complete without exploring one of its beautiful and gorgeous cities - Toulouse. A short trip away from the Spanish border and minnows Andorra will take you to plenty of things to explore from Basilicas to Spaceships and Capitole to Cassoulet, Toulouse is a city of contrasts making it a perfect place to explore.
1. Basilique Saint-Sernin -
Book Taxi Toulouse Airport on the medieval pilgrimage road to Santiago de Compostela, you will get the chance to explore one of the most gorgeous churches in Spain. Basilique Saint-Sernin is a perfect example of Romanesque art and if you are passionate about architecture, this is the place for you. Built-in the 11th to 13th centuries, it is a UNESCO World Heritage Site where the five-aisled nave and three-aisled transept have been constructed in the Romanesque style by using the red bricks.
2. Place du Capitole -
Located in the gorgeous square, Place du Capitole is a city hall and one of the most popular areas in the city full of cafes and restaurants where food-lovers can try delicious foods as well as explore flea markets to buy some exciting books and vintage objects. The bustling hub of Toulouse displays the classical architecture of Toulouse where you can explore beautiful arcades, Salle des Illustres as well as Theatre du Capitole, etc. This hall is open to the public on the first Saturday of every month to visit Vieux Quartier.
3. Cité de l'Espace -
Do you want to discover the world of Space with its rich history? If yes, head to this place. Cité de l'Espace is an interesting theme park and museum that will bring your child-days back. Book Taxi Toulouse Airport to reach a great place for space exploration where you can do plenty of activities including putting your hands through an astronaut's glove as well as witness valuable learning exhibitions and large-sized models of space crafts etc. You can spend your whole day here watching IMAX movies and planetarium shows.
4. Musée des Augustins -
The popular fine arts museum, Musée des Augustins is a paradise for art-lovers that gives you the opportunity to explore everything an art-enthusiast would want to like sculptures, paintings, and excellent collections galore including Romanesque, Gothic, and Renaissance remainings as well as modern art from the 20th century. Located next to the Augustins Convent, you can discover the valuable paintings by Pietro Pérugino, Peter Paul Rubens, and Nicolas Tournier. This fine art collection is mostly from between the 1400s and 1700s.
5. Canal du Midi -
Originally built as a short path between the Atlantic Ocean and the Mediterranean Sea, Canal du Midi is a 240-km long canal which was designed in 1667 and took ten years and 12000 labors to complete. It is a UNESCO World Heritage Site and a perfect example of 17th-century engineering. Book Taxi Toulouse Airport To City Centre and enjoy walking along the beautiful canal pathways or bike ride on the 40 km bike path from Toulouse to Port Lauragais on the south bank. It is one of the most popular places to visit in France.
6. Couvent des Jacobins -
A popular convent built between the 1260 and 1292, the Couvent des Jacobins is a beautiful example of Southern Gothic architecture which was founded as a Dominican monastery in the 13th century. It is a great place to visit, sit, and relax in a peaceful ambiance full of lush and fresh green gardens. Made from the red bricks of Toulouse, it has a similar tower-like Basilique Saint-Sernin. Inside the convent's church, you can visit the two-aisled nave featuring vaulting along with the popular palm-frond shaped ribs. The church also has relics of Saint Thomas Aquinas.
7. Foundation Bemberg -
Located in the Hôtel d'Assézat, a luxury 16th-century mansion on the Rue de Metz, Foundation Bamberg is a Museum of Fine Arts and Decorative Arts where you can explore the personal collections of Georges Bemberg. It is a private museum that displays paintings, bronzes, and art objects from the Renaissance and the Modern French School. If you are an art-lover, this is your place in France. Book Taxi From Toulouse Airport and enjoy exploring valuable works by some of the famous artists.
Find The Top-luxury Hotels To Stay In Toulouse And Ensure Hassle-free Transfer With Toulouse Taxi To Airport
One of the most popular cities in France, Toulouse is full of beautiful restaurants and cafes with their famous dishes like Cassoulet at the Emily restaurant while for Tapas options, you can head to Monsieur George where the decor is modern. There are also popular markets in Toulouse to explore and Victor Hugo Market is one of them. It is the center of Toulouse's food market as well as you can also check out the street food, tea stalls, handicrafts, and entertainment stuff there. If you are planning to stay here for a couple of days, here are a few top-luxury hotels in Toulouse.
1. Ibis Styles Toulouse Capitole -
The luxury hotel is located in Toulouse's historic center on Place du Capitole. You can book Toulouse Taxi To Airport for hassle-free transfer. The hotel offers elegant and modern decorated rooms overlooking the beautiful city views, wellness and fitness centers as well as buffet breakfast in the gorgeous open space on the inner courtyard. It is a perfect place to stay for travelers as easier proximity to Toulouse Stadium and Toulouse SNCF train station including the St. Sernin Basilica. You can also explore cafes and restaurants in the hyper center.
2. Le Grand Balcon -
It is a 4-star hotel that is set in central Toulouse and features elegant and luxurious rooms with good amenities, a flat-screen TV, a minibar, and a Nespresso coffee machine in soundproof rooms. At the hotel's restaurant, you will be served a buffet breakfast every morning with fine drinks. The hotel is 4 km from Toulouse Stadium, 100 m from Place du Capitole, and a 3-minute walk from Capitole metro station. It is the first choice to stay among travelers.
3. Mama Shelter Toulouse -
The luxurious hotel is located 2.2 km from the Toulouse expo, 2.8 km from Toulouse Stadium, and 3.3 km from Zenith de Toulouse. Book Toulouse Taxi To Airport for a stress-free journey and enjoying living in air-conditioned rooms with free Wi-Fi, and good amenities. For guest's entertainment, the hotel also offers a 45-seat cinema and large rooftop terrace where you can taste fine drinks and local cuisine. Most of the travelers like to stay here due to easy proximity to Basilica St.-Sernin, Amphitheatre Purpan-Ancely, and Place du Capitole as well as Toulouse-Blagnac Airport.
4. Hotel Albert 1er -
The luxurious hotel is situated in central Paris - 100 m from Gare du Nord Train station and a 20-minute walk from Montmartre and Sacre Coeur Basilica. The 3-star family-oriented hotel offers spacious modern decor rooms with air-conditioning and free Wi-Fi. At the hotel's restaurant, you will be served a buffet breakfast with local cuisine and fine drinks. Travelers can explore lively districts of Canal St Martin as well as Gare de l'Est Metro and Train station.
5. Hotel Arena Toulouse -
Book Taxi Toulouse Airport for hassle-free transfer. Located 7-km from the Toulouse Stadium, the luxurious hotel offers elegant accommodation with free Wi-Fi and good room services. It is an excellent choice for travelers to visit nearby attractions such as Cathédrale St-Étienne and Pont Neuf. They can also explore French restaurants including La Cantine à La Une et Le Bistroquet, Le Saint Sauvage, or Ma Biche sur Le Toit, etc.
Noble Transfer's Toulouse Taxi To Airport Is The Ultimate And One-stop Solution For Hassle-free Journey
The Space City of Toulouse offers you a theme park and educational center with over 250 excellent exhibitions to explore. You can discover the rich fascinating history and future of space travel there as well as the replica of the Mir Space Station and IMAX show. If you want to explore the best gems of the city under the company of well-trained and informed chauffeurs, then booking our Toulouse Taxi To Airport is the ultimate solution.
Nothing can match the local knowledge of our drivers about the locality as well as commitment towards the comfort and stress-free ride of our clients. With our user-friendly website, you can easily have access to us and book our services for an organized and struggle-free trip to Toulouse, France. All our services are available at the most-compared prices. They are all-inclusive ie. you do not have to pay any extra or hidden amount. Just Book Taxi Toulouse Airport and explore the city hassle-free.