Have any Questions?
Geneva Airport Transfers To Travel Geneva in Luxury
The capital of the Republic and Canton of Geneva, Geneva is the second-most populous city in Switzerland and the most populous city of Romandy. It is a cosmopolitan city that always remains occupied with all age groups. People of Geneva speak every language spoken in the whole world. It has been a hub of humanities, sciences, and business that gives pleasure to people to enjoy their business in Geneva. People love visiting here and want to make their day perfect for a tour to Geneva. Thus, we are offering you the Luxury VIP Geneva Airport shuttle and transfer services.

Noble Transfer – one of the leading and most trusted brands in Geneva is offering the opportunity to customers to book airport transfer Geneva through its website or mobile app wherever in Geneva any time you want. You can use our airport taxi Geneva services to get to and from the airport in a luxurious and comfortable atmosphere. Just go to our website and book our drivers in advance to meet and greet you at the airport.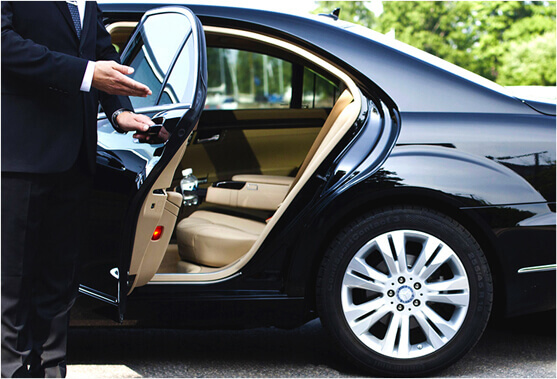 Pre-book Your Airport Transfer From Geneva Airport
In Geneva, Switzerland, we are offering you the most reliable, fast and comfortable luxury Geneva airport transfers at the most affordable prices. No matter where you are in Switzerland, you will arrive at your destination safe and on-time with our professional team of chauffeurs. Being the top and most trusted brand in the airport transfer industry, we understand that any traveler is willing to get the best in minimum prices. This is exactly what we are committed to assisting you with.

Our airport transfer Geneva services have been designed in such a way that it saves both time and money as well as resolves all the issues regarding safety, on-time arrival, comfort, and luxury. We make sure that the moment you book our services; you could be assured of getting a stress-free and relaxed journey.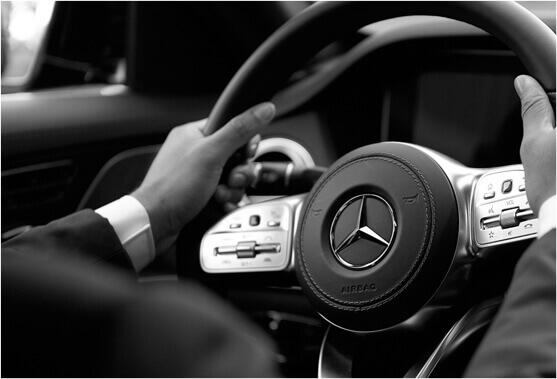 We are Professional Geneva airport transfers Services in Geneva
Welcome to Geneva, located at the French border and occupied by gorgeous Lakes. It is known as Lac Leman and considered Europe's most beautiful city. Now you must be wondering how to explore and enjoy those scenic views and historical buildings to the fullest without wasting your day on confusing local routes and unfamiliar navigation. Here, our Professional Limousine services are ready to help you drive in this beautiful city of Switzerland. Our motive is to provide the best Geneva Airport shuttle to the visitors who love traveling in a luxurious style. Be ready to enjoy professional chauffeur service in Geneva with us.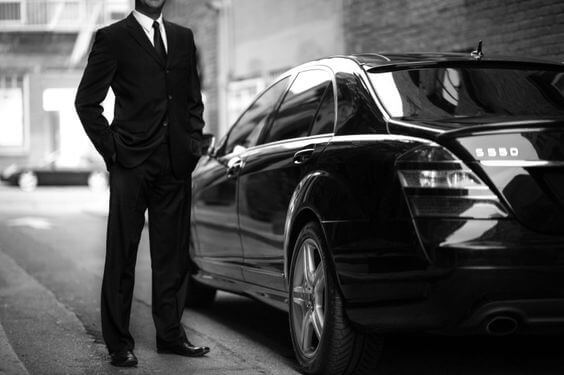 Geneva Airport Shuttle Transfer With Professional Chauffeurs
Many professionals across the world every year visit Geneva with a business point of view. They have a tight schedule to make decisions regarding climate flight schedules and public transportation services. To eliminate these issues for them and ensure a comfortable and luxurious ride, we at Noble Transfer, provide private Geneva airport transfer services to ride professionals and other people from Geneva airport to the city.

While picking up, we ensure to provide you the best and relaxed surrounding views. As all the procedure has been executed in advance, you do not have to worry about the on-time arrival to destination and cash-paying to the chauffeur at the end of the journey. Our transfers will lead you from/to one place to/from Geneva airport as per your choice. The airport taxi services are reliable, authentic and affordable. Just make your mind whether you want to get through a luxury fleet, or you want limousine services for your pick up. We are here to provide what you ordered. It can be even from airport to airport or in the city of Geneva to give you the luxury and elite car services. You get the best experience with us.
Reliable and Safe Geneva Airport Taxi Service For Professionals
Geneva is the European headquarters of the United Nations and hosts many inter-governmental organizations and headquarters including the World Trade Organization, International Committee of Red Cross, World Health Organization, and the Second Largest branches of United Nations. There could be many events that you would like to enjoy after landing at the airport. And we professional chauffeurs allow you to explore them in luxury and rich atmosphere.
We provide a fleet of cars that includes Mercedes Maybach, Mercedes E Class, Mercedes V Class, Mercedes Viano, Mercedes S Class, and a few other Limousines services as well. Just book our services and reach your meeting or event destination on time with us. We give you a hassle-free and relaxed experience. We ensure to provide premium Geneva to Courchevel transfer, Geneva at its best. You can avail our services from the airport to business meetings and then back to the airport. So, why will you stand in line when we give the best driver services with us?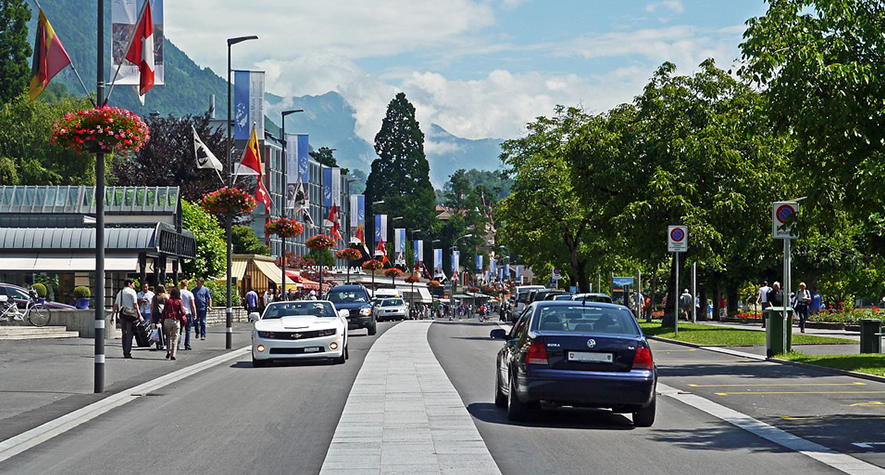 Easy Online Booking With 24/7 Service & Free Waiting Time (At Airport, Upto 60 Minute)
If you are looking for the most advanced and quick solution to get to and from the airport in Geneva, you have landed in the right place. The ordering procedure for booking our services is quite easy.
Just to go to our website or mobile app and fill the required form given on our website including pick up location, destination, arrival time, flight number and terminal and many more.
After fulfilling the above information, you will receive a confirmation mail from our side.
After confirming, you can stay in touch with our support services and track the driver's live location with check-in and many more tasks.
Explore Geneva's Top-Rated Tourist Attractions in Luxury Airport Transport With Us
The global city, finance center and a worldwide center for diplomacy, Geneva is the home to many international organizations including headquarters of the United Nations and Red Cross. From the tourism point of view, Geneva has multiple things to explore for every type of traveler whether it is an amazing collection of historical museums or cathedrals with beautiful architecture, rich green parks, night clubs & food or shopping, it is a one-stop tourist destination for international as well as domestic travelers. You can use our Geneva Airport Transfers services to & from the airport to explore the beauty and culture of Geneva.
Being the second-largest city in Switzerland, Geneva has a plethora of amazing sites to witness. From lovely buildings to classic lifestyle of local people, you can enjoy the mesmerizing view on the banks of Rhine River as well as play several ice outdoor activities on high peak mountains and snow slopes. In this post, we have figured out the top best tourist attractions to explore in Geneva. Here they are:
1. International Red Cross and Red Crescent Museum -
Geneva is home to numerous international organizations and some of them are open for visitors to explore and one of them is International Red Cross and Red Crescent Museum. Founded in 1863 by Henry Dunant, the museum of the International Red Cross and Red Crescent is one of the topmost famous museums to see in Geneva. Noble Transfer's Airport shuttle Geneva will help you in exploring the city in most luxury ways. It has an innovative Humanitarian adventure theme with three main areas representing the organization's remits.
2. Palais des Nations -
European headquarters of the United Nations, Palais des Nations was built in 1938 is one of the most influential places to visit in Switzerland. It is the second most important United Nation that hosts thousands of intergovernmental meetings after the New York headquarter. You can explore the artworks & interiors donated by countries globally while the beautiful view of Alps from its lobby. Also, visit the stunning assembly hall and council chamber.
3. Jet d'Eau -
Located in the city center, Jet d'Eau is the must-visit monument across the world in Geneva. It is the most popular water jet that throws five hundred liters of water per second to a height of 140 meters at a rate of 500 liters per second through a powerful pump. Do you want to explore it without facing traffic and tiring journey? Book airport transfer Geneva. This iconic landmark is one of the main attractions that people love to visit while in Geneva. You can take a closer look at the small stone jetty. It is a wonderful water fountain favorite among locals as well as international tourists.
4. Jardin Anglais -
It is a wonderful small park created in 1855 alongside the iconic waterfront Jet d'Eau where you can sit, relax and spend some quality time with your loved ones. The main attraction of this park is a larger flower clock created & set on a slight slope by Jardin Anglais that ticks its way around its flowerbed face. It is a cherry on the top while visiting Jet d'Eau wonder fountain. You can easily view it changing with the blooming plants.
5. Jardin Botanique -
Sitting on the western lakeshore, getting around this 28-hectare botanical garden is a treat for the eyes of nature lovers where they can explore over 14000 different plant species from across the world. You can book the services of Geneva Airport Transfers for getting around the city in comforting way. They are beautifully landscaped and you can enjoy the faraway views of flowerbeds, ponds ad rose gardens. It also hosts a gorgeous zoo - a great place to visit in your leisure time.
Why Choose Our Airport Taxi in Geneva?
Nobel Transfer's airport transfer Geneva is specialized in transport services to and from all airports and seaports in Geneva. Whether it is any business use or for private events such as meetings, conferences, sightseeing or private tours, hiring our luxury services will earn you a lifelong memorable experience. Our ultimate and only agenda is to offer you the best and reliable transfer services in Geneva and its surroundings at fair prices.
English Speaking Chauffeurs: If you are flying to the Geneva and book our first or any other class services, you will enjoy the company of highly-trained, professional and English speaking chauffeurs who are ready to guide you throughout the journey.Free Waiting Time: You will be allowed free-waiting time for a minimum of 60 minutes at the airport by our chauffeur while all other destinations include 15 minutes.

Affordable Rates: There are no hidden costs or extra costs in hiring our services. They are fully affordable, flat and cover all taxes and tolls.

Safety Assurance: All our transfer vehicles are equipped with safety jackets, a panic alert button, and GPS tracking systems while the chauffeurs have also been trained in defensive driving programs.

Salient Features: You get free Wi-Fi, flight monitoring, online & cash payments as well as 24x7 customer support system.
Door to Door Geneva Airport Transfers With Free Wifi in The Car
Numerous people board Geneva flights every year from all over the world and book public transport services to arrive at their destination. But if you do not want to get troubled with payment issues, on-time arrival and comfort by hiring public transport and enjoy luxury, Noble Transfer's Taxi Alternative Geneva is the best solution for you. Our simple and easy to use website approaches convince you to book our services every time you land at the airport. It just takes a few clicks and in the meantime, you get appeared with professionally dressed and experienced chauffeurs to take you to the desired place with style, class, and luxury.

Noble Transfer covers all the main airports in Switzerland and serves the cheapest and stylish way of traveling.

The go-to benefits of availing our services are here as follows:
Get confirmation to check whether your booking has been accepted or not by our services.

Professional chauffeurs will meet and greet you at the airport with your name sign.

No extra and hidden charges.

Booking reference number

Full contact details of the services with 24x7 booking and support

Pick up and drop off facility.

One-way facility on an hourly basis.

100% customer satisfaction with luxury and comfort.
Hassle-Free Airport Transport to The Top Hotels in Geneva For Luxury Stay
Apart from being a home to numerous international organizations including Red Cross Committee and many more, one more reason to visit Geneva is its largest collection of five-star hotels in Switzerland you will fall in love with. You can book Noble Transfer's business concierge and Airport shuttle Geneva to know the nooks and cranny of these hotels. With so many great options including luxury hotels and boutiques and many more, you can choose according to your budget & taste preferences.
Here we have picked out some of the best luxury hotels to spend a stress-free and comfortable night. Let's find them:
1. Four Seasons Hotel des Bergues -
Opened in 1834, Four Seasons Hotel des Bergues is situated in the heart of Geneva and one of the most famous and luxury hotels among leisure travelers and statesman. With a living room for the locals, lush neoclassical brocade, antique objets d'art and the most innovative lobby floral arrangement in the city, you can spend your composed evening or conduct business meetings. Check out this hotel with Noble Transfer's airport transfer Geneva to Four Seasons Hotel des Bergues and enjoy your luxury say in a hotel with 115 rooms including 44 suites. Do not forget to visit the indoor rooftop pool with ample natural lights and music and spa treatments.
2. Beau-Rivage Genève -
Since 1865, Beau-Rivage Genève Hotel is the last family-owned luxury hotel that is being served by the fifth generation of the same family Beau-Rivage - the world-known personalities in total discretion. Situated on the Lake Front, it gives us a beautiful view of the city Harbour and Alps. The unique angular shapes of the buildings provide views in all the directions from the Jet d'Eau fountain and St. Peter's Cathedral to Mont Blanc. It has 95 rooms with 15 suites, antique furniture and Italian Frescoes and 160 cherubs sculpted from bronze, marble and painted onto the walls.
3. The Ritz-Carlton Hotel de la Paix -
This is one of the most popular luxury hotels in Geneva situated on Quai du Mont-Blanc, one of Geneva's most prestigious locations in Switzerland. The view of the Lake Geneva and snow peak of Mont Blanc in the backdrop leaves an awesome impression on the guests arriving here. Enjoy the view in the most luxury and comfortable ways with Geneva Airport Transfers to and from Ritz-Carlton Hotel de la Paix. Just a few minutes away from Geneva's main points, it is the top luxury hotel offers 74 guest rooms, suites with lake and garden view. The originally painted columns in the lobby, contemporary art in a local gallery, fresh flowers create a chill fist impression.
4. Mandarin Oriental Geneva -
Located on the Rhone River within the heart of city's shopping and business districts, Mandarin Oriental Geneva is the first luxury hotel to open in Geneva after World War 2. You will be staying in 181 spacious and elegant rooms with suites to enjoy the superb views of River, old town and snowy mountains from the private terraces. It has Michelin starred rating with an amazing Asian hint in the design, layout, and artwork. With modern French dining, beauty studio and steam bath, it is an ideal place to stay for businessmen and leisure travelers.
5. Le Richemond Geneve -
Located on the shores of Lake Geneva, Le Richemond Geneve is one of the most prestigious 5-star hotel embracing views of Jet d'Eau, snow-capped Alps and Mont Blanc. It was founded in 1875 and received a five-star award in 2018 by Forbes Travel Guide. Book Airport shuttle Geneva to La Richemond Geneve and explore the hotel with luxury. It is a part of a number of the preferred Hotels and restaurants offering spacious rooms featuring elegant designer furniture, 5 treatment rooms and relaxation area with sauna & steam. You can do some work out in the fitness area while taste light and delicious fresh French cuisine with wines and champagnes.
Explore The Geneva in Comfort With Our Secure Geneva Airport Ski Transfers
Traveling into and out of the popular and busiest airport can be stressful and challenging sometimes especially when you are new to the city and do not have any idea where to go and how to go. Although you can go for public cab services but tired from long hour journey and jet lag does not allow you to wait and stand in a queue. Here, we come to the rescue. Noble Transfer's airport transfer services alleviate all stress for you and take you to and from the airport to wherever you want to be on-time in just a few minutes.

We provide Taxi Alternative Geneva in Geneva in Geneva your doorstep. Book our professionals partners and enjoy your trip with your family for holidays hassle-free — no worries about parking space. We provide the best Airport Shuttle Services in Geneva to pick up and drop you at any place in Geneva to and from the airport. So just sit back, relax and enjoy luxury throughout the way to your destination. We are here to take care of the last miles of your journey. When it comes to prices for availing our services, we compare with hundreds of competitors worldwide and bring you the lowest and fair pricing system that suits your budget.
Our airport transfer services allow you to arrive at your important business meetings and events into the city, to the hotel or your home in style and comfort after your flight lands. Wherever you are in the city, you can book our services 24x7. We are allowing you to choose the mode of booking our services including website, IOS or Android mobile app or by calling us on our contact number. All you have to do is filling the given form on our website and mention asked details.
Secured Payment: Nobel Transfer's airport transfer services are offering you the 24x7 booking services and giving you flexible booking. The online payment gateway is properly secured as we consider your financial security and privacy on top.

Reliability: With valuable years of experience in this industry, we have earned reliability and trust from our existing and potential clients in Geneva and all over the world.

Convenience: After getting into our luxury vehicles, you get everything you need to pass your time and embrace your interests such as business magazines or daily newspapers, etc. You will be traveled with mineral water bottles and mobile chargers with free Wi-Fi and other facilities.
Book The Fastest & Safe Transfer From Geneva Airport With Us
When you approach our luxury Airport transfer services, Geneva, you want it to be safe and discreet. We understand this and therefore always ensure to keep your journey comfortable, stylish and classy. If you are visiting Geneva first time and do not have any clue where to go and how to explore the city most conveniently, our expert chauffeurs are available here for your security. We know how essential luxury to you is.

We accept all methods of online & cash payments including Credit card and Debit card. You get receipts and confirmation via email after payment. So just stop looking for public transportation services and book our airport transfer services in advance from the moment you land at the airport. Enjoy a safe, comfortable and luxury journey with us.