Have any Questions?
Visit The Mountain Valley Of Engelberg With Airport Transfers From Zürich
In addition to being one of the top 10 ski regions in Switzerland, Engelberg is also known for national quality seal "Families welcome". The town of Engelberg has the most beautiful ski area in central Switzerland and has programs specially made to makeeven kids happy. Located just 25 kilometres south of Lake Lucerne, the ski resort town sits in a wide mountain valley at an altitude of approximately 1000 meters. The surrounding peaks include the Titlis mountain at3,239 meters with its glacier and the Hahnen mountain at 2,600 meters.
A comfortable and easy way to get to Engelberg is by flying to the nearest airport, which is in Zürich and then getting an airport transfer from there to the ski resort. Engelberg is just 100 kilometres away from Zürich airport and it takes about one hour and twenty minutes to get here. Looking for transfers from Zürich airport to Engelberg? We, at Noble Transfers,offer first class private luxury transportation services in and out of Engelbergfor all those who like to travel in comfort and luxury. We also provide premium chauffeured limousine services and VIP transfer services in Engelberg for our guests.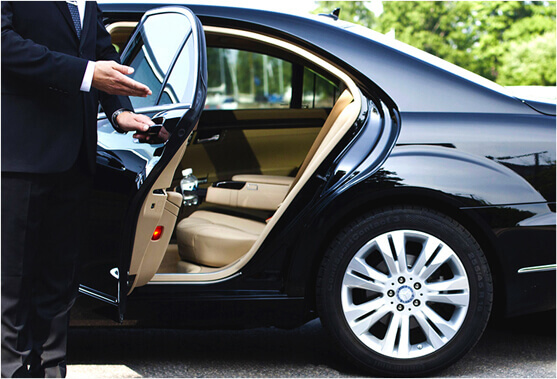 Get private airport transfers in Engelberg
The alpine town of Engelberg sits in the Uri Alps and was formed around a medieval monastery- Benedictine Monastery. With an intense and interesting past, Engelberg Abbey still has monks. It is an important place for the community and the abbey hosts recitals during summer nights and can be heard from anywhere through the largest organ in Switzerland that the abbey has.Inside the monastery, there's a free attraction where you can come to watch cheese being made.There is a Cheese Factory inside the monastery as well and is a small dairyand restaurant. The cheese made here is called, "Engelberger Klosterkircher", and is made into the shape of the monastery's bell.
Hire private transfer from Zürich airport to Engelbergand you can be in the valley in no time. All the cars and limousines in our fleet come with professional chauffeurs who understand their routes by heart. You will never be lost when you are travelling with us.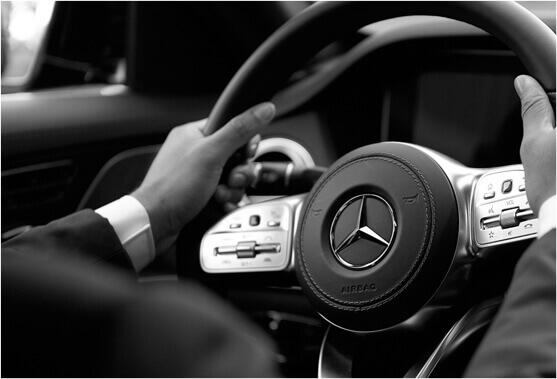 All we ask our guests to do is book their business transfers with us through our website and notify us of their travel plans. We will make a customized itinerary for you if need be and will take you to Engelberg in scheduled time. You can also book transfers from Engelberg to Zürich airport after your holiday comes to a happy end.On the day of your arrival, our chauffeur will already be waiting for you at the airport, will wait for you for as long as you want, and will help you with your luggage and other necessities before taking you to your destination. Our services are available 24X7. Be it a pickup or a drop, we are here for you all the time to assist you in any way that we can.
Noble Transfers also offers exquisite concierge services to cater to each and every need of the guests. Be it booking your hotels, taking care of your belongings or finding you the best treks, spas, and even booking you a ski course at one of the four ski and snow board schools in Engelberg.We will find you the best and most fun activities to enjoy with family and friends in Engelberg. Your holiday means a lot to us. We will do all that we can to make it a memorable one for you and your beloved. Let us worry about traffic and parking. All you would need to do is sit back, relax and enjoy the ride in our business class transfer to Engelberg. A special and notable addition to a plush stay and getting around in any city is the transportation that you take and we provide just that- luxurious transfers.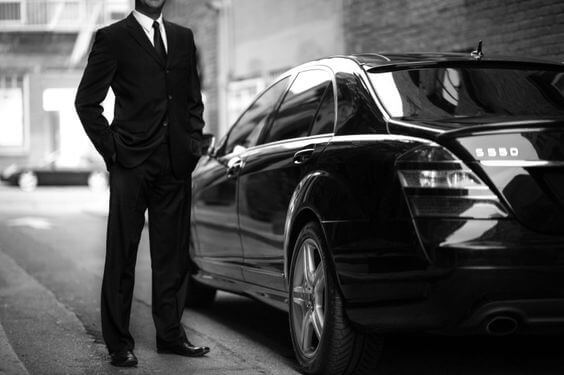 Get around Engelberg with premium chauffeur services
With more than 80 kilometres of downhill skiing and snowboarding, Engelberg is a paradise for skiers. With high elevation and the pistes set at between 1,050 and 3,020 meters, the snow season lasts long and the mountains remain covered till April. There are four diverse ski areas that are linked to the town with gondolas and ski lifts. These are- Titlis-Jochpass, Brunni, Bannalp, and Gerschinalp.
The most challenging runs can be found at the Stand station in the south in Titlis. At the summit of Mount Titlis, one can walk through a glacier and also cross the highest suspension bridge in Europe. It is a life changing experience for many.
In the other direction is Brunni. The south-facing slopes get bathed in sunlight and offer entertainment in both winter and summer. Engelberg has a diverse terrain that beckons one to push through and overcome their fears. Go climb, hike, ski off-piste, or take a mountain bike, the alpine town will not disappoint you. We, at Noble Transfers, also make promises that we always come through with. We provide the most professional chauffeurs with all our vehicles to make for an utmost comfortable and luxurious ride.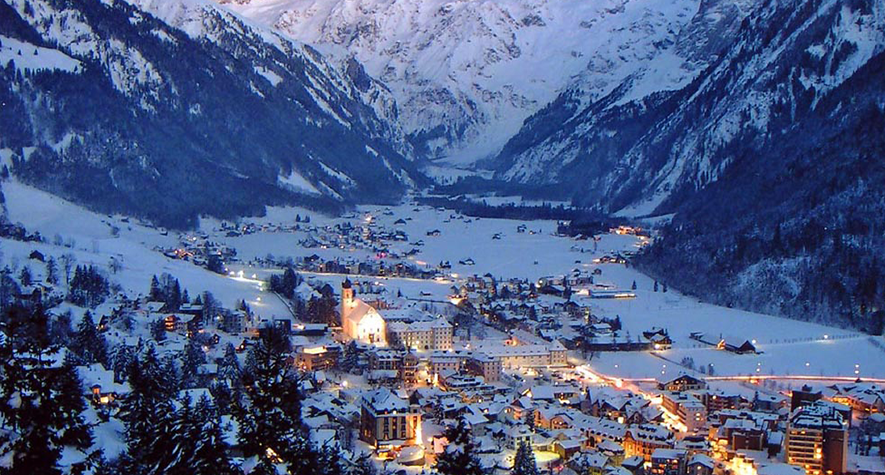 It is difficult to enjoy vacations when you have to worry about driving and parking. There is no time left to admire the views and bask in the glory of the mountains. Vacations are meant for relaxing and enjoying. This is why we offer premium chauffeured limousine services in Engelberg for our guests. There are lots of places on the slopes where one can dine at especially on Titlis and Brunni. We want you to only worry about deciding where to eat and where to hike to. Leave the rest up to our professional chauffeurs. Not everyone appreciates making their travels a social affair. A lot of our guests like to keep their vacation plans off the social radar. We respect this and we do our best to keep your visit as discreet as possible. Hire a private airport driver for your VIP travel to Engelberg and be sure that our driver will respect your privacy in the best way possible.
When you book your business transfer with us, you can be sure that yourchauffeur will be licensed, humble, extremely professional, and will know all the cities and surrounding areas like the back of his hand. All our chauffeurs know the hidden gems that are the most exquisite hiking trails in the mountains and the best spas that you can go to when children are occupied elsewhere. From the most exquisite ski tours to the most scenic hikes, information about everything comes with our driver services. Just book a premium limousine transfer in Engelberg and start packing for your holiday.
Zürich gets a variety of people flying in and out of the city for countless reasons. But everyone deserves and needs a break from a long meeting or conference. Whether you are coming to Zürich for work or for vacationing, visiting Engelberg has to be on your list. Take our VIP business transfers services and visit this beautiful and magnificent alpine resort town.
Our car and limousine transportation services are simple and luxurious. We have the most luxurious cars, the best chauffeurs and we know the best places.
Our fleet of cars includes- Mercedes Maybach, Mercedes S Class, Mercedes E Class, Mercedes Viano, Mercedes V Class and top model limousines. Go around the city and out without any hassle. Visit the mountains in the luxurious vehicle of your choice. Enjoy the view, the ride and make memories. Leave the rest to us. We will get you back to any airport you wish in no time. Or if you enjoy the ride too much, we can even drop you home. Enjoy the mountains through private airport transfers in Engelberg.
Engelberg has so much to offer to tourists that a day isn't enough. Take some time off and enjoy the beautiful vistas. Before going to the top of Titlis, get off at Trübsee, a secluded intermediate station on the cableway. There is a lake overlooking Engelberg on the ledge at an altitude of 1,788 meters and is filled with green meadows.
Fed by the Trübseebach, the lake flows off the Titlis Glacier, and the water reflects the jagged mountainside during sunny days. During summers, the lake becomes a part of one of the "Four Lakes Hike", crossing the Jochpass at its highest point (few 100 meters from the lake). Trüebsee can also be visited on foot. But the cableways offer great views as well. These and more hidden gems we have with us in store for you. Take our airport transfers from Zürich to Engelberg and back, we will make it a great ride for you. It is our promise.