Have any Questions?

+41 78 60 99 777
Visit The Winter Wonderland With Airport Transfers From Zürich To St. Moritz
At an elevation of 1,856 meters, St. Moritz is located in the Upper Engadine valley and gets a lot of sunny days. The alpine town resort is famous for its sheer opulence and cosmopolitan ambience. Being the birthplace of Alpine winter tourism (1864), the resort attracts winter sports fans all year round from across the globe.
The town first gained importance and fame for its mineral springs that were discovered 3000 years ago. It has been established as a great summer spa resort since then. It was here in St. Moritz that the first electric light went on at Christmastime in 1878. Great weather, luxurious hotels, winter sports, and summer hikes, the alpine resort town is the perfect place for a holiday with family, friends, and a beloved.
St. Moritz doesn't have its own international airport but the airstrip just outside of town can be used to land private jets at. The closest airport to St. Moritz is in Zürich, which is approximately 230 kilometres away and it takes just under three hours to get to the glamorous resort town. The path is simple- fly to Zürich and take an airport transfer from there to St. Moritz. Looking for private shuttle service to St. Moritz?
We, at Noble Transfers, offer first class private airport transfer Zurich to St. Moritz. We provide premium chauffeured limousine services, St Moritz and VIP transfer services in the alpine resort town of St. Moritz for our guests.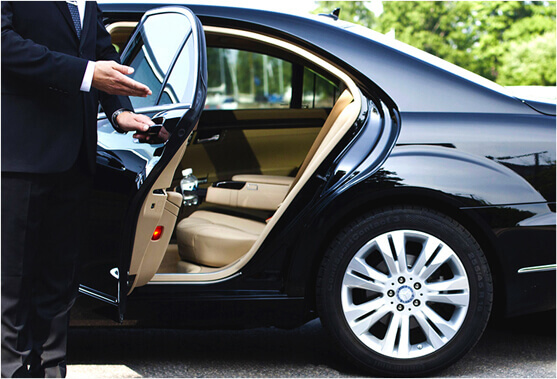 Business transfers from Zürich to St. Moritz
St. Moritz has always been ahead of its time. The first golf tournament in the Alps was held here in 1889 and the first ski lift in Switzerland also began running here only in 1935.With its shimmering aquamarine lake, bright and lush green forests, and stunning mountains, the resort town does not look less than a million bucks. St. Moritz is one of the most luxurious places in the world and attracts royals, celebrities and affluentpeople alike all year long.
To get to this beautiful town, just take our private transfer from Zürich airport to St. Moritz and you could be surrounded with 350 kilometres of pistes in no time. All the cars and limousines in our fleet come with professional chauffeurs, St. Moritz who know all the routes throughout Switzerland by heart. You will never be lost when you are travelling with us.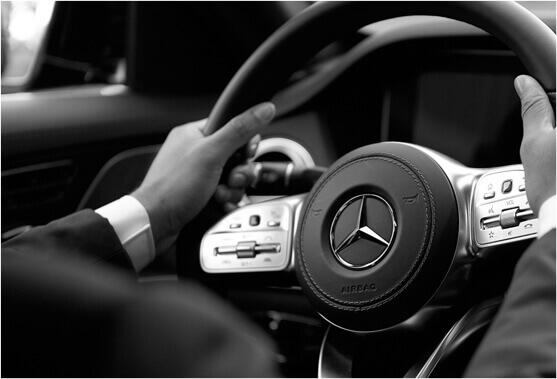 It is about vacationing in style and not worrying about telling the driver where to turn next. We ask all our guests to book their business transfers with us through our website and notify us of their travel plans in advance. We will instruct our chauffeur according to your itinerary so you can be in your hotel in due time. Need to attend an urgent business meeting in Zürich before heading for your holiday? No problem. We are flexible and can accommodate all your needs and requirements effortlessly. You can also book transfers from St. Moritz to Zürich airport after you have had a great time in the glamorous resort and are ready to go home. On the day of your arrival, our chauffeur will already be awaiting you at the airport, will wait for you for as long as you want, and will help you with your luggage and other necessities before taking you to your destination. Book our premium limousine services in St. Moritz and have a great holiday.
Noble Transfers also offers exquisite concierge services, St. Moritz to cater to each and every need of the guests. Whether you need us to book your hotel, take care of your belongings, get you the famous walnut tart from Confiserie Hauser or Conditorei Hanselmann, or make a customized itinerary for you to visit the most amazing spots in St. Moritz if you haven't already made one. We want you to have the most magnificent holiday and we will make your ride an extra comfortable one. Let us worry about traffic and parking. All you need to do is sit back, relax and enjoy the ride in our business class transfer to St. Moritz. A special and notable addition to a plush stay and getting around in any city is the transportation that you take and we provide just that- luxurious transfers in St.Moritz.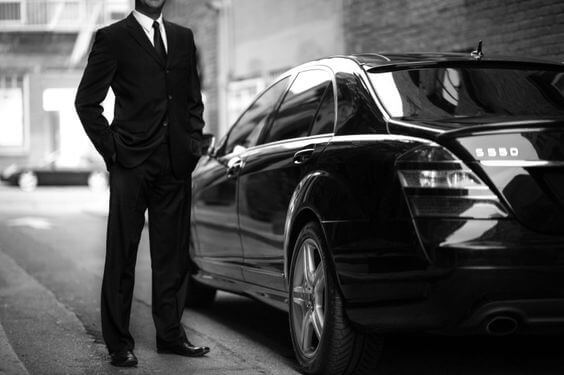 Hire professional chauffeur services St. Moritz
St. Moritz has luxury radiating out from everywhere you look. It is the kind of place where you can polo on a frozen lake, and where the apartment blocks are designed by Norman Foster. It does not get more opulent than this. Having hosted the Winter Olympics twice in 1928 and 1948, winter activities in the town are famous all over the world. the oldest bobsleigh run in the world is here and you can take gondolas and funiculars in the summers to experience mountains and remarkable vistas. Hike on a glacier or survey the cinematic majesty of the Engadine Valley from sky-high viewpoints. It is truly a magical experience.
Whether you fly private or in an Airbus, getting around town requires a ride and a chauffeur. One cannot enjoy a vacation when they have to worry about driving and parking all the time. You could spend more time swimming in Lake Staz by hiring a professional chauffeur to drive you around. Take in the fresh mountain air and walk through the pine Staz forest to get to the lake. Vacations are meant for relaxing and enjoying. This is why we offer premium chauffeured limousine services in St. Moritz for our guests. All you have to focus on is where to eat, where to hike to, and when to go for the Celerina-Olympic Bobrun. Leave the rest up to our professional chauffeurs.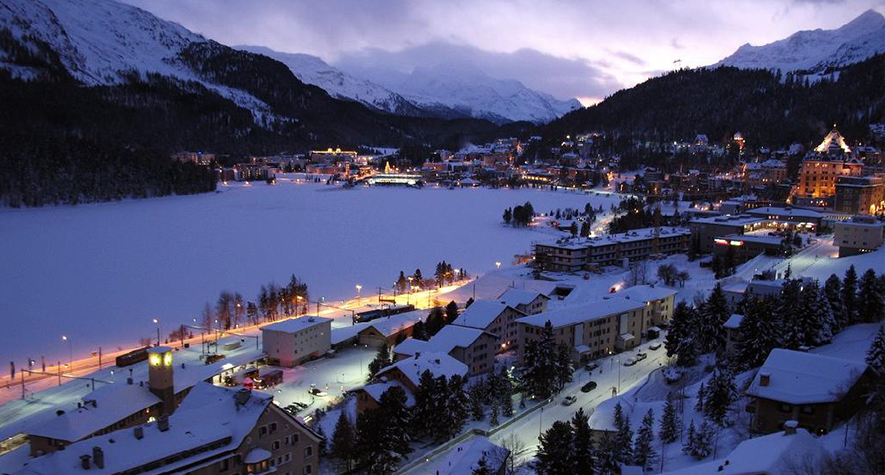 We understand that the place gets a lot of royalty and celebrities and not everyone likes the world to know of their whereabouts. Our guests like to keep their vacation plans off the social radar. We do our best to keep your visit as discreet as possible. Hire a private airport driver for your VIP travel to St. Moritz and be sure that our driver will respect your privacy in the best way possible.
Our business transfer services are exceptional and we make sure that your chauffeur will be licensed, humble, extremely professional, and will know all the cities and surrounding areas well. All our chauffeurs know the hidden gems of this magnificent resort town that includes the most exquisite hiking trails in the mountains and the best places to eat at. The Hotel am Waldsee in the mountain valley houses a bar called Devil's Place. According to the Guinness Book of Records, the place has the most extensive whisky bar in the world with a stock of over 2,500 varieties of whisky. Information like this and more comes with our driver services. Just book a premium limousine transferin St. Moritz and get your holiday mode on.
Our airport shuttle services are simple and luxurious. We have the most luxurious cars and we offer the most comfortable rides. Visit the financial capital of Switzerland, attend your meetings there and head straight to St. Moritz with our private airport transfers in the luxurious vehicle of your choice.
Our fleet of cars includes- Mercedes Maybach, Mercedes S Class, Mercedes E Class, Mercedes Viano, Mercedes V Class and top model limousines. Enjoy the scenic views, the ride and all the winter sports activities that are available in St. Moritz. Leave the rest to us. We will get you back to any airport you wish in no time. Or if you enjoy the ride too much, we can even drop you home. Enjoy the mountains through private airport transfers in St. Moritz.
St. Moritz's 'house mountain', the Corviglia, claims the steepest start slope in Switzerland with the Piz Nair Wall's 100 per cent high drop. It is a paradise for adventure lovers. The snowboard fun park, curling and altitude training make for a great time here in one of the most luxurious towns in the world. Book your luxury VIP services with us and experience the opulent mountains and hotels in St. Moritz.
Summer in the alpine resort town is equally amazing. You can gosailing, rowing, windsurfing, kitesurfing, horse riding, and can even play tennis and mini golf. The Ludains Ice Arena offers a skating rink throughout the summers and the four courses of golf in the surrounding areas keep the golf lovers happy. Take the romantic carriage ride around the Staz lake, through the Staz forest, the in the grand town itself with your beloved.It is the perfect place for a vacation and we will get you there in the most comfortable and luxurious way with our airport limousine services to St. Moritz.