Have any Questions?
Visit The Ski Resort Town Of Ischgl With Private Airport Transfers
Located in the Paznaun Valley in the Austrian state of Tyrol, the town of Ischgl is visited all year long for its snow-sure slopes and an over-the-top après-ski scene. The town's ski resort,Silvretta Arena Ischgl-Samnaun, together with the ski resort of Samnaun across the border in Switzerland, make these the most extensive skiing resorts in the Alps.The resort is famous for hosting concerts at the end of the annual ski season (the Top of the Mountain Concert) at the Idalp (2,300 meters). People have been coming to see celebrities like Bob Dylan, Tina Turner, Elton John, Mariah Carey, Rod Stewart, Jon Bon Jovi, Nena, Enrique Iglesias, Pink, Anastacia, Beyoncé, Melanie C, Rihanna, Kylie Minogue, Katy Perry and Alicia Keys who have allperformed here. Bill Clinton even gave a speech at Ischgl in April of 2002.
The slopes can be accessed by heavy weight gondolas that run from both ends of the resort. A third one, the Pardatschgratbahn gondola, opened up in 2014 and has helped skiers to reach higher pistes that could only be reached by hiking before.
The town is well connected with major cities and airports via road. The best way to reach the ski resort town is by getting a flight to one of the closest airports and then taking an airport transfer to Ischgl. The nearest airports to the ski resort are in Innsbruck (1 hour 15 minutes), Zürich (2 hours 35 minutes), and Munich (3 hours). Just take an airport transfer from one of these cities, and you can be in Ischgl in no time.
Not everyone likes to backpack across cities to reach their destination. For those who like to travel in luxury, we, at Noble Transfers, offer first class luxury transportation services in Ischgl. We provide the best-chauffeured limousine services and VIP transfer services in the ski resort town of Ischgl for our guests.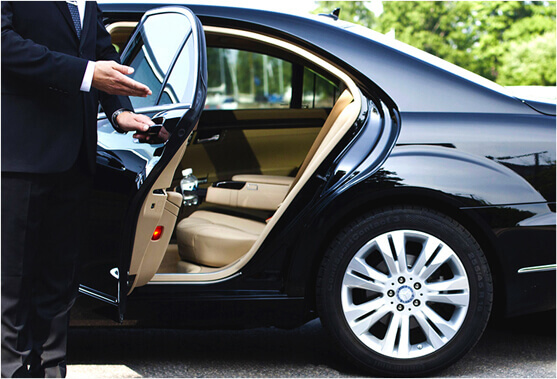 Enjoy cross country snowboarding with business transfers from Zürich to Ischgl
With 20 blue, 40 red, and 25 black slopes and descents, the Silvretta Arena in Tyrol is the perfect winter wonderland for adults and children alike. Whether you are a beginner skier or a seasoned snowboarder, the off pistes and marked trails in this region will beckon you to get your gear on. The arena is vast, and hence, every winter sports athlete can get a little privacy on the slopes. Practice jumps at the snow park or shop in Switzerland. The opportunities are endless. Start skiing downhill on a sunny day and bask in the glory of the panoramic mountain views in Ischgl.
Everyone needs and deserves a little break from the hectic work life once in a while to relax and rejuvenate. Ischgl is the perfect place to visit during this break. Take a step back, get away, and visit this picturesque ski resorttown with our business transfers and premium limousine services for Ischgl. A unique and notable addition to a luxurious getaway is how you reach your destination. Your transportation will set your mood for the next few days, and that is why we offer top-notch luxury VIP services, Ischgl and super comfortable rides. To achieve this, we only keep luxurious vehicles in our fleet.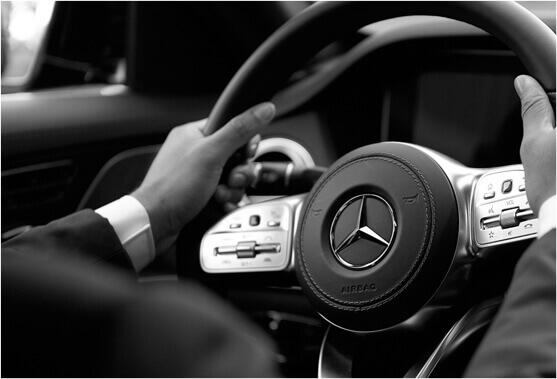 Our fleet of cars includes- Mercedes Maybach, Mercedes S Class, Mercedes E Class, Mercedes Viano, Mercedes V Class and top model limousines. All the cars and limousines in our fleet come with professional chauffeurs to for whom, providing the most comfortable and luxurious ride to the guest is the only priority.
All you need to do is book your transfers from Zürich airport or any other major airport to Ischgl with us through our website and notify us of your travel plans. We don't want you wasting a minute in giving directions to the driver and having your travel itinerary in advance will help us save your time. However, if you have an emergency meeting or have a change of plans in the last minute, don't worry. We are flexible and can adjust accordingly and effortlessly. Also, if you haven't made any travel itinerary, then we can certainly help with that too. If you need help with planning your stay or mapping out your must-visit list, then take advantage of our concierge services Ischgl wherein we make you a customized itinerary for your stay in Ischgl and take you to the best places in the area. We will book you a hotel, book you a table at a restaurant or even book you a ski lesson. Let us know what you need, and we will get it done.
Our chauffeur will be waiting for you at the airport on the day of your arrival. He will wait for you for as long as you need and will help you with your luggage and other necessities. Once everything is settled, and you are comfortable, then only the chauffeur willset for the journey to your luxurious holiday destination- Ischgl. You can also book transfers from Ischgl to Innsbruck, Zürich, or Munich airport with us after your holiday comes to a blissful end. We want you to have the most delightful experience in Ischgl. Let us worry about traffic and parking. All you need to do is sit back, relax and enjoy the ride in our business class transfer in Ischgl or a premium chauffeured limousine.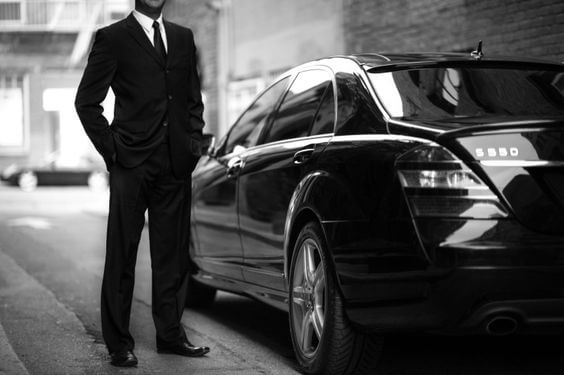 Travel around Ischgl with professional chauffeurs
A 7km toboggan run that drops 950m is the main attraction for children and youngsters alike in Ischgl. The resort town is a wonderful combination of rural meets bold. It is a place that houses lap-dancing bars, folk music, and techno in perfect harmony. One of the great things about skiing here is that there is much off-piste terrain close to the lifts without having to take a hike on splitboard or touring skis. It is advised to go on the recently opened Piz Val Gronda ridge with a guide. However, top-quality black runs, off-piste terrain, and a few good lines through the trees also await you in Ischgl.
Whether you fly private or in an Airbus, getting around the ski resort town requires a ride and a chauffeur. It is difficult to enjoy a vacation when you have to worry about driving and parking all the time. This time could be saved by hiring a professional chauffeur to drive you around and could better be spent on taking a ski lesson or listening to the squeaking sound the fresh snow makes when you walk on it. Take in the fresh mountain air and get on one of the cable cars to enjoy the views. Vacations are meant for relaxing and enjoying. This is why we offer premium chauffeured limousine services in Ischgl for our guests for who luxury is a prerequisite. All you have to focus on is where to eat, where to hike to, and where to party in the night. Leave the rest up to our professional chauffeurs.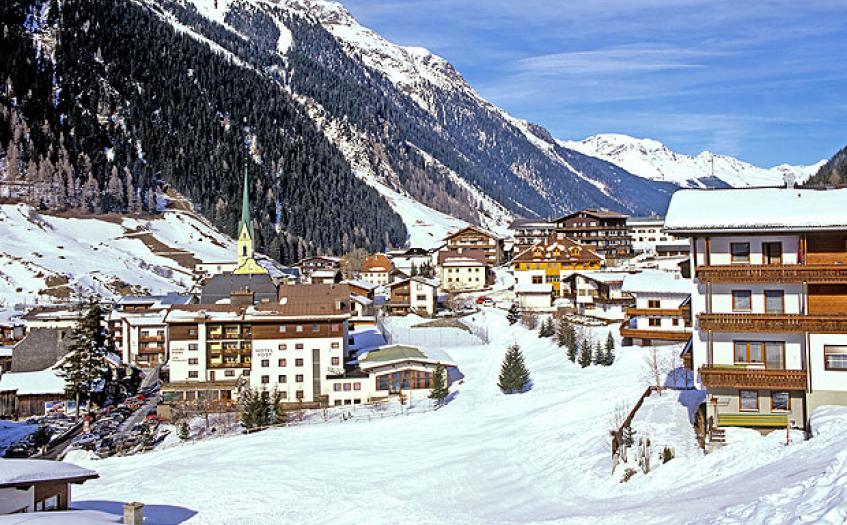 We understand that holiday is meant to be a personal affair and not everyone likes the world to know of their whereabouts. Our guests like to keep their vacation plans off the social radar. We do our best to keep your visit as discreet as possible. Hire a private airport driver for your VIP travel to Ischgl and be sure that our driver will respect your privacy in the best way possible.
Our business transfer services Ischgl are exceptional, and we make sure that your chauffeur is licensed, humble, extremely professional, and knows all the cities and surrounding areas well. All our chauffeurs know the hidden gems of this fabulous resort town that includes the most beautiful hiking trails in the mountains and the best places to eat at.
A vacation isn't a vacation if not enjoyed to the fullest. Book your airport transfers to Ischgl with Noble Transfers and have the most exquisite time in the snow. Don't forget to enjoy Ischgl's après-ski nightlife. From a farming village, Ischgl has come a long way to become a top skiing destination over the years. Plan a weekend getaway or come for a romantic week-long holiday with your beloved to this beautiful resort town. Visit Ischgl with our private airport transfer services from Zürich, Innsbruck, or Munich.