Have any Questions?
Avail the Luxury VIP Friedrichshafen airport transfer Services at Friedrichshafen Airport
Friedrichshafen – An industrial city on the northern shoreline of Lake Constance is the district capital of the Bodensee district in the federal state of Baden-Württemberg. This beautiful city of lakes has several things to offer to tourists and businessmen. With a population of about 58000, this place is a lake resort that hosts an annual fair and features an active convention center. Here you can explore the most communications and electronics industries. Friedrichshafen attracts lots of students and scholars with its trade schools and various research institutes as well as the production of motors, machinery, turbines, gears, and bicycles. You can reach Friedrichshafen - the lake city by boarding a flight to Friedrichshafen Airport and explore the cities in Friedrichshafen with comfortable and luxurious Airport transfers Friedrichshafen by Noble Transfer.

If you are one of those persons who do not like to travel by bus or any other mode of public transportation due to lack of comfort and freedom, Noble Transfers stands with Luxury VIP airport transfer services for you at the airport to get you in a luxury vehicle. We at Noble Transfers offer you with airport shuttle services from Friedrichshafen to take you anywhere in and around Europe.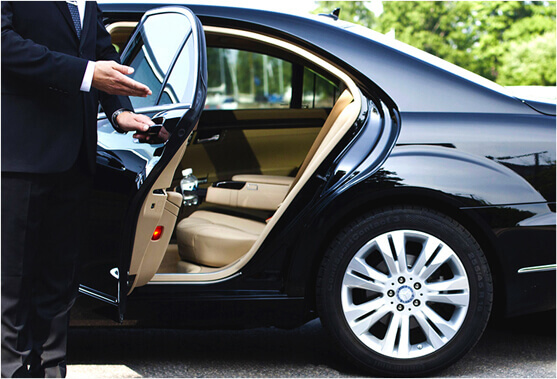 Hire Best Airport Transfer Services in Friedrichshafen
Friedrichshafen is the city of luxury & top hotels with unique museums and charming Lake Constance. If you have just landed at the Friedrichshafen and looking for the most comfortable, stylish and affordable ride to check out the beauty of Friedrichshafen, we are the perfect solution for you. Whether you want to book the top and luxurious hotels Friedrichshafen - Hotel City Krone, Hotel Maier, Holiday Inn Express or Plaza hotel or want a short ride to the popular places in Friedrichshafen like Zeppelin Museum, Protestant church Schlosskirche or Beach Club, now you can plan your classy and comfortable journey with Noble Transfer. Being the top and leading Airport transfers Friedrichshafen in Friedrichshafen, we are offering the luxury fleet with a sufficient sitting system whether it is a single person or a group.

Whether you want to book a limousine to impress your business associates at the beautiful lake or Mercedes to attend the holy pray at Protestant Church Schlosskirche with your family, Noble Transfer is offering the 24x7 hour booking services from/to anywhere in the Friedrichshafen to/from your selected location. With our convenient online booking system, you can access us anytime from anywhere and get the Mercedes and Limousine waiting for you on your desired place on just a call. To ensure you a safe and comfortable journey, we regularly update our fleets with maintenance and repair. By availing our services, all you get is luxury traveling with comfort on minimum prices.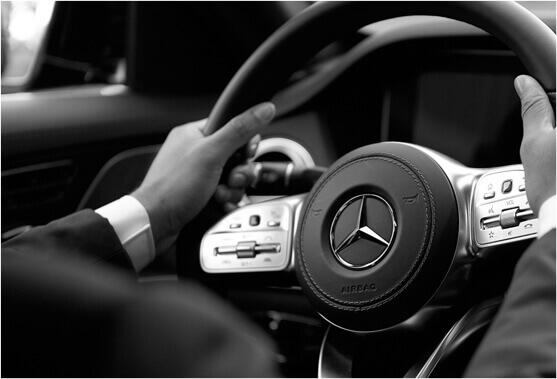 Get First-Class Friedrichshafen Airport Transfer Services with Luxurious Transport
Friedrichshafen is a lake city that offers you a fantastic healer from hectic jobs. You can walk along the lakefront. Due to the popularity of the Lake Constance – the largest lake in Germany, it is the main attraction of sailing and windsurfing enthusiastic. If you want to take a step back from your work and visit this beautiful lake resort town, Noble Transfer is the right place. Here, at Noble Transfer, we will serve you with our luxury Airport transfers Friedrichshafen and premium Limousine Service for Friedrichshafen Airport. You will get a unique and notable experience with a luxurious stay at Friedrichshafen with our services. We will take you all around the city from Friedrichshafen Airport and you will get fabulous transport services in luxurious vehicles at Noble Transfer.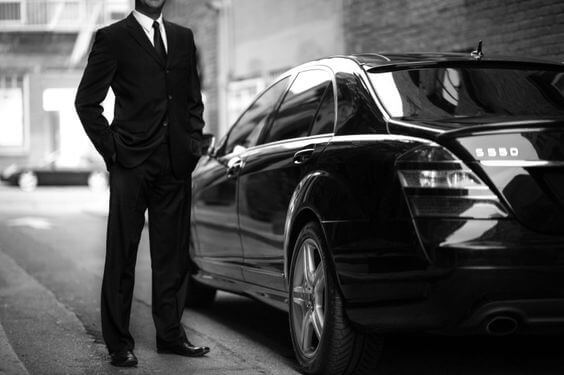 Why Noble Transfer's Airport Transfer Services Are the Perfect Solution in Friedrichshafen?
Now you are not required to wait in the long taxi lines to head off to your destination, Noble Transfer is offering the luxury, comfortable and surprisingly affordable Friedrichshafen Chauffeur in Friedrichshafen. We have a wide range of vehicle options that give you the ultimate freedom to maintain your status and luxury on the busy roads of Friedrichshafen. Just choose your type of vehicle, sit back and relax. Our professional chauffeurs will be there on time and assist you with great hospitality. They are experts in navigating the local routes and guide you to popular places and things to do in Germany.
We are committed to:
1. Meet & greet at the airport
2. Hourly charges for Private tours
3. 24x7 hour booking services
4. Free cancelation
5. No hidden charges
6. English speaking drives properly dressed and well-informed about the local routes
Book airport transfer services at the Noble Transfer now and enjoy the classy but comfortable and luxury but affordable rides throughout your way to selected location. Friedrichshafen is situated on the shores of gorgeous Lake Constance surrounded by the amazing mountains. You can enjoy every corner of the city to the fullest without worrying about traffic or unfamiliar navigation with Noble Transfer.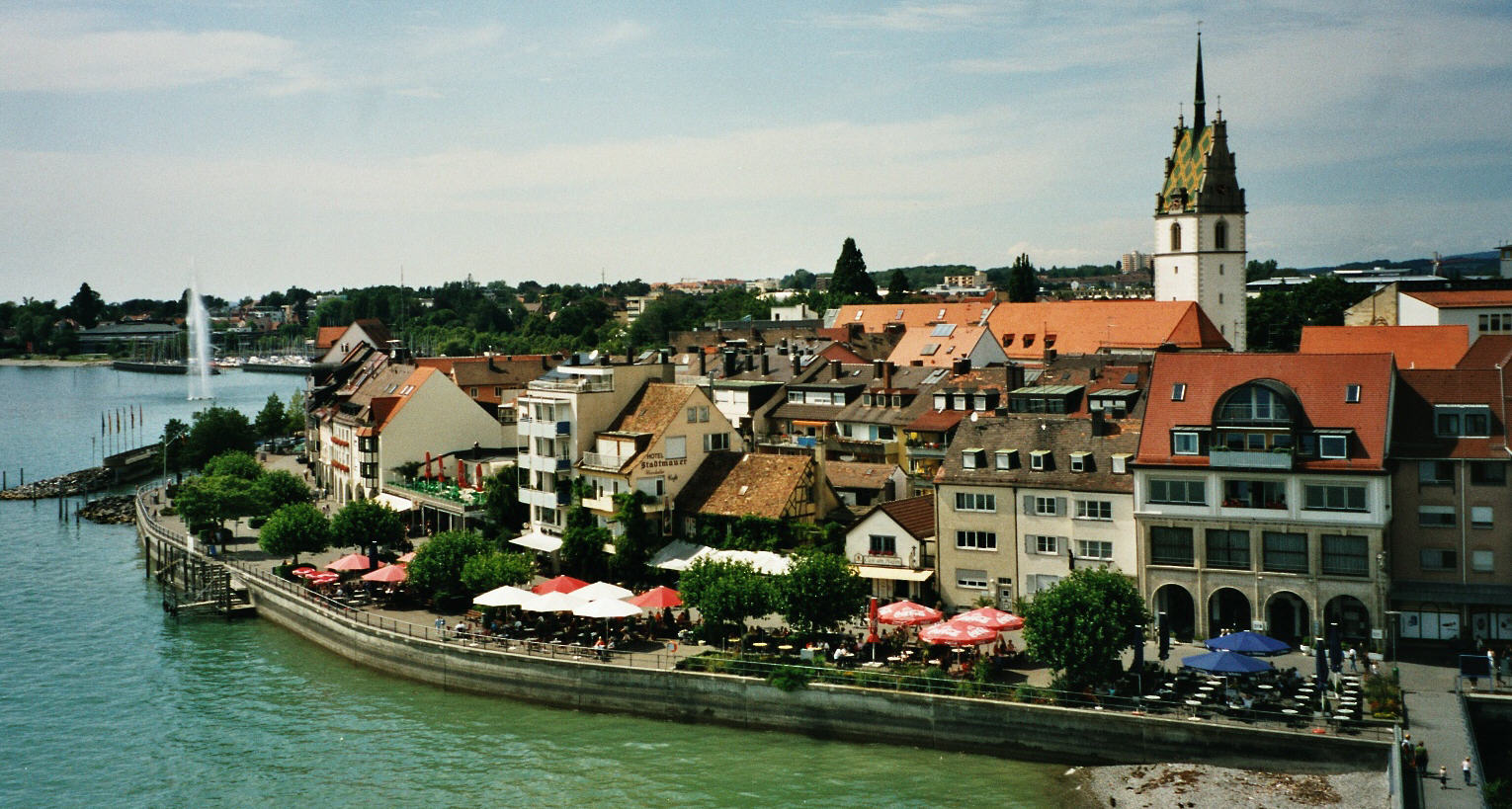 What Kind of Fleet does Friedrichshafen airport transfer provide?
To ensure you a safe and reliable journey, we are offering a wide range of vehicles with suitable seating capacity. Our fleet includes Mercedes S Class, Mercedes Maybach, Mercedes E Class, Mercedes V Class, Mercedes Viano, and all other top models of Limousines available at the top major airports in Friedrichshafen, Germany. We cover all the limousines and cars in our fleet with Professional Friedrichshafen Chauffeur. With our years of experience in this industry, we have built a name in quality and comfortable luxury rides. When it comes to the authenticity of chauffeurs, they are trained, well-informed and aware of all the local routes in a good manner. You do not have to worry about getting lost in this lake city while traveling with Noble Transfers. You just need to book your transfer cab from Friedrichshafen Airport and specify all your travel plans.

We will instruct our Professional Chauffeur Service according to your schedule. During the time, you can read the business magazines provided by us and ask them about the local life and places to visit and any other issues. They will best assist you in every manner.
Hire Affordable and Flexible Friedrichshafen Airport Transfer Services in Friedrichshafen
If you want a hassle-free and cheerful ride to explore the beauty of Buchhorn Fountain Friedrichshafen where you can take a selfie or panoramic view of the Aussichtsturm Moleturm Friedrichshafen, hire Noble Transfer. We are available on just one call and make you aware of the history and adventures of Friedrichshafen most comfortably and stylishly. We work with the experienced and eligible chauffeurs who can provide you the stress-free journey to your decided tourist destinations and gives you a chance to make the lifelong memory on just a single click.

If you want to explore the unique and exciting shiny Haldenberg Kapelle aka the Friedrichshafen Chapel – the Catholic Church luxuriously and stylishly with your family or friends, just book Friedrichshafen Chauffeur on an hourly basis for one-way. Not only our professional chauffeurs will pick you up on time but also assist with your luggage and every particular thing you need during your journey. There is no better way to take a look at the beautiful sides of Friedrichshafen than driving in the luxury and comfortable Mercedes and limousines and many more.

Whether you are looking for departures or meet & greet services for arrivals at Friedrichshafen airport, our Friedrichshafen Limousine will get you to your destination safely, comfortably and smoothly. Now you do not have to worry about the on-time arrival and departure in Friedrichshafen, we at Noble Transfer ensure your journey with us will be worth to your invested money.
Plan your Stay in Friedrichshafen with our airport transfer services
At Noble Transfers, we also offer Concierge Service that helps you plan out your stay and the listed place where you must visit in Friedrichshafen. Whether it is booking a table at a restaurant or a hotel for you, or even making reservations to must-visit picnic places for you. We are providing these services with only one agenda which is to customize your visit from Friedrichshafen Airport and make it more memorable and comfortable for a lifelong experience. Our Luxury VIP Friedrichshafen Limousine transfer services, Friedrichshafen arrive at the right time whenever wherever you want them and wait for you to get picked up.

However, our Chauffeur services will wait for you free of charge for 60 minutes at the airport and all other destinations 15 minutes. During their company, they will help you with all your needs to make your visit memorable. With our Concierge Services, you can spend more delightful time in Friedrichshafen and enjoy your stay in Germany. You just set relax and enjoy your ride with our professional chauffeurs.
Noble Transfer Is the Official & Reliable Friedrichshafen Airport Transfer Services in Friedrichshafen
Whatever the reason you have to visit Friedrichshafen, Germany, Noble Transfer helps the business professionals and leisure travelers to handle their travel arrangements as the bookings can be made in advance on behalf of others. So, it is an ideal service for those who have international guests to pick and require making reservations for their employees in the hotel. Book the Noble Transfer's reliable and genuine Friedrichshafen Limousine and you will be taking care of our polite and humble chauffeurs. Our site provides real-time information and secured bookings, you can reserve our transfer services from anywhere anytime in the country via easy to access the website or mobile app.
Trained and Professional Drivers – You will be handpicked and dropped off by professional English speaking chauffeurs

Low and Affordable Prices – We value your money and therefore offering the affordable and fair airport transfer services.

Live Flight Monitoring – As our drivers can check the schedule of your flight, there is no case of being late or make you wait.

Quality support – We are offering the 24/7 email and phone support
So, book our services and get the Mercedes with a professional chauffeur waiting for you in the waiting area. They will be holding a sign indicating your name, take care of your luggage and escort you to the desired location you want in no time.
Ready to Book Our Professional Transfer from Friedrichshafen airport Services in Friedrichshafen
Friedrichshafen is a beautiful city offering endless opportunities to explore. The moment you land on the Friedrichshafen airport, you might want to walk along the lake and enjoy the astonishing view of the Austrian and Swiss Alps. The city also hosts amazing exhibitions like the Zeppelin Museum where you can enhance your knowledge about the history of the flying machines.

Noble Transfer is giving you a good range of airport transfer services via luxury fleets you can choose according to your suitability. We are the leading airport transfer providers for many years and during this tenure, we have provided our services in several different countries and multiple airports around the world but one thing has always remained unchanged and that is quality standards in airport transfer services.
Hire Transfer from Friedrichshafen airport Services in Friedrichshafen
You can plan to visit the viewpoint tower on the pier in Friedrichshafen. This is a 22-m-high structure, where you explore the magnificent views of the city. If you require a ride whether you fly in an Airbus or a private plane, you can hire our Concierge Service with Chauffeur. If you want to avoid driving stress and parking issues all the time, our airport transfer services are the perfect solution for you. By hiring our professional chauffeur with us, you will spend your precious time with your family and friends. Get premium tour service at Noble Transfer and walk along the lake.

We offer world premiere business class airport transfer services in Friedrichshafen from the airport or any address in the city. You focus on your stay, where to eat, where to enjoy, and many more.

Enjoy and relax down in your vacations. Stay free from the worry about driving a lot. Leave all rest with Transfer from Friedrichshafen airport.

.