Have any Questions?
Visit Milan- Italy's Futuristic City With Chauffeured Limousine Services
Once ruled by the Caesars, Napoléon, the Austro-Hungarians, and Mussolini, the Italian city of Milan has a captivating history and is today, an important industrial and cultural centre (since Italy's unification in 1861). The city is a treasure mine of 20th-century art, and it can be experienced firsthand by seeing it in a home context for new appreciation.
Visiting the Triennale design museum is also an excellent way to pay respect to the fantastic work of Italy's finest. Milan also houses famous design showrooms and hosts numerous rounds of trade fairs, including SaloneInternazionale del Mobile and its ever-popular sidekick the free Fuorisalone art deco. Milan is the leading city in Italy with the most considerable post-war re-development, impressive, sustainable architecture and a futuristic skyline modelled by ZahaHadid, Daniel Libeskind, and César Pelli. The city is also flourishing into a hi-tech hub and is home to start-ups as well.
Businessmen, fashion aficionados, and tourists visit Milan daily to explore all the great things that the city has to offer. Being a major city, the easiest way to reach the city is by boarding a flight to Milan's Malpensa (MXP) or Milan Linate (LIN), the main airports serving the city, and then taking an airport transfer from there to the city and surrounding areas. But not everyone likes to stand in a queue and wait for a cab. Besides, why stand in a line when you can have luxury at your disposal.
For many, luxury is a prerequisite and for those who need extra style and comfort even when they travel, we, at Noble Transfers, offer professional chauffeur services and premium limousine transfer services in and around Milan and Europe.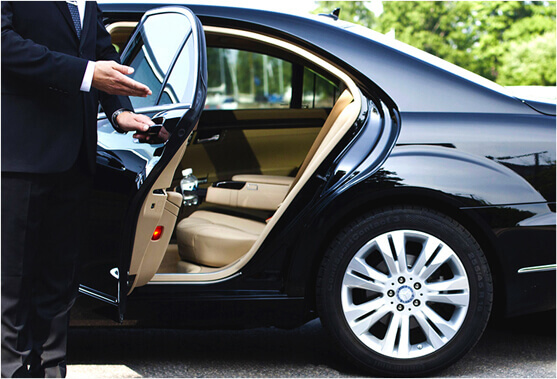 Get private limousine transfers to Milan
Italy's most excellent cuisines have been born in Milan. The locals combined the Mediterranean fruits, spices, and herbs with the cooking methods, pastry techniques, and eating styles from France and central Europe. Milan keeps experimenting with food and proudly holds the highest number of Michelin stars in the country. Milan is a paradise for food lovers and critics alike.The city has the best hotels and the chicest fashion houses.
Planning for trips, be it for work or leisure can be exciting and hectic at the same time. There is so much to do and expect that usually, many things get left out. One of them ends up being booking a ride to and from the airport. You don't want to be arriving at your meeting in a taxi, do you? Booking an airport transfer in Milan in advance relieves you of this problem without any hassle.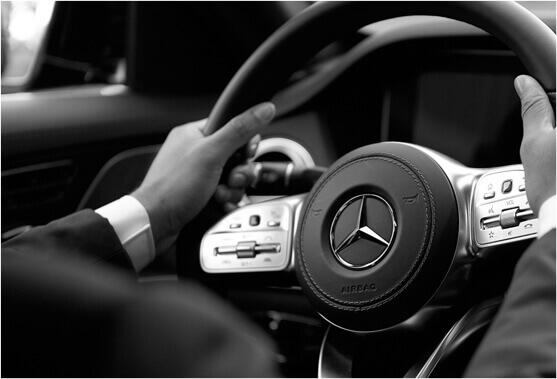 Get taxi alternative from Malpensa airport to the city of Milan with Noble Transfers, and you can be at your hotel in no time. All the cars and limousines in our fleet come with professional chauffeurs who know Milan and its routes by heart. You will never be lost when you are travelling with us.
All we ask our guests to do is book their business transfers with us through our website and notify us of their travel plans. We will make a customized itinerary for you if need be and will take you to Milan and surrounding areas in scheduled time. You can also book luxury limousine transfers from Milan to the Malpensa or Linate airport after your holiday or work gets finished.On the day of your arrival, our chauffeur will already be waiting for you at the airport, will wait for you for as long as you want, and will help you with your luggage and other necessities before taking you to your destination. Our services are available 24X7. Be it a pickup or a drop, and we are here for you to assist you in any way that we can.
Noble Transfer also offers excellent concierge services to cater to every need of the guests. Be it booking your hotels, taking care of your belongings or finding you the best spas, eating places or even planning one-day excursion trips from the city for you and your family and beloved. We will find the best and most fun activities for your family and friends and you in Milan if you have some time off from your meetings. Your visit means a lot to us. We will do all that we can to make it a memorable one for you and your beloved. Let us worry about traffic and parking. All you would need to do is sit back, relax and enjoy the ride in our business class transfer to Milan. We provide nothing short of luxurious transfers Milan.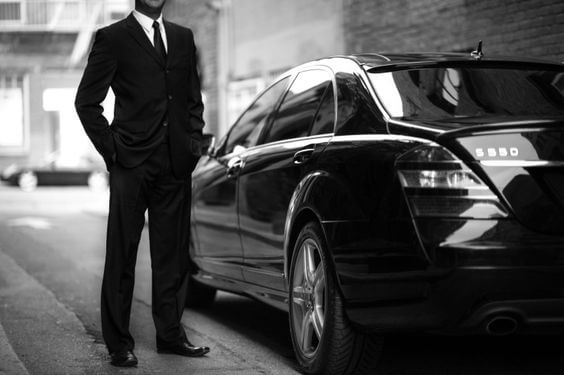 Hire professional chauffeurs and premium limousine services in Milan
Milan is a part of the Blue Banana and is one of the "Four Motors for Europe". But not just that, the city is also amongst the world's four fashion capitals and organizes plenty of international events and fairs. These include the most awaited and highly adored Milan Fashion Week and the Milan Furniture Fair.
This city in the Lombardy region of Italy has more than fashion to show for itself. The Gothic Duomo di Milano cathedral has stood the tests of time is still stands and looks as marvellous as ever. The Santa Maria Delle Grazie convent houses Leonardo da Vinci's mural "The Last Supper," and speaks volumes when it comes to the perception the world now holds of Milanese people, thanks to da Vinci.

Whether you are flying private or in an Airbus, to get to Milan, you need a posh ride. We, at Noble Transfers, offer only luxurious rides and skilled chauffeurs. One cannot enjoy a vacation when they have to worry about driving and parking all the time. Bask in the glory of this stunning city with our premium limousine services Milan Malpensa. Everyone needs and deserves a little break from the hectic work life once in a while to relax and rejuvenate. Whether you are attending a fashion show or have work at the National Stock Exchange, Milan offers excellent places to relax in and eat at during breaks. Take a step back, get away, and visit this picturesque city with our business transfers and premium limousine services for Milan. A unique and notable addition to a luxurious getaway is how you reach your destination. Your transportation will set your mood for the next few days, and that is why we offer top-notch luxury VIP services and super comfortable rides. To achieve this, we only keep luxurious vehicles in our fleet.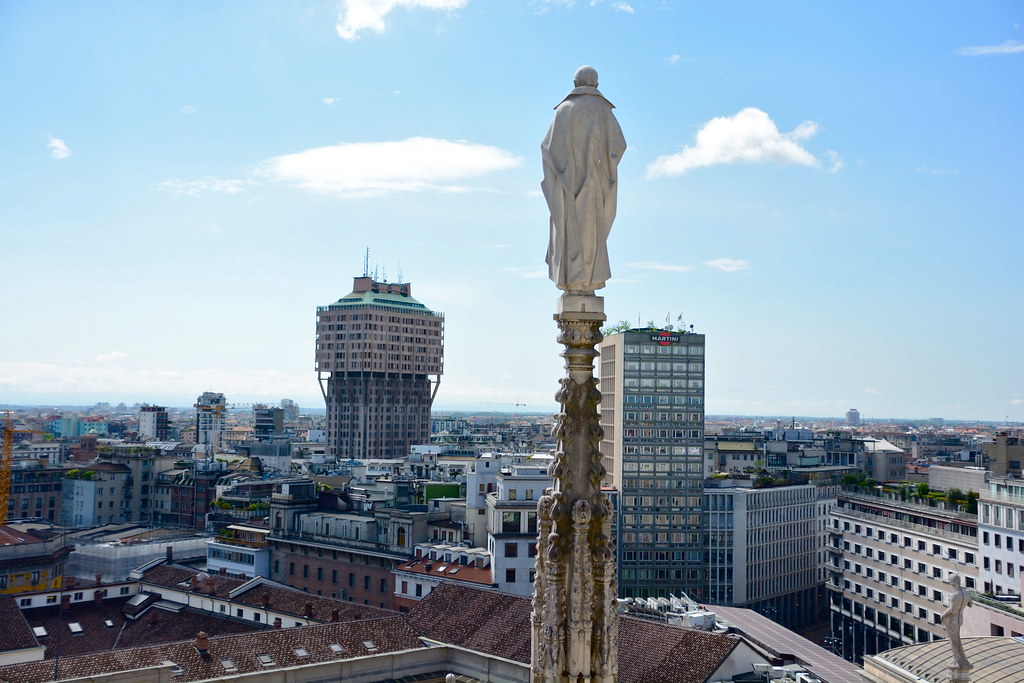 Our fleet of cars includes- Mercedes Maybach, Mercedes S Class, Mercedes E Class, Mercedes Viano, Mercedes V Class and top model limousines. All the cars and limousines in our fleet come with professional chauffeurs for whom, providing the most comfortable and luxurious ride to the guest is the only priority.
This is why we, at Noble Transfers, offer premium chauffeured limousine services in Milan for our guests. You travel with us, and all you need to think about is what you want to eat or where you want to sit. Rest is up to our professional chauffeurs. Milan is a city full of riches and most people who visit the town like to keep their affairs to themselves. We understand how important it is for you to remain discreet and that is why all our drivers are taught to respect the privacy of the client in the best way possible and keep your travel itinerary off the social radar.
All our chauffeurs are licensed, humble, extremely professional, and know all the cities and surrounding areas well. They know the hidden gems that give Milan its character and the best streets to take a stroll on to watch the world go by from. The most elegant hotels and the coolest places for cocktails, information about everything comes with our driver services. Just book a private driver service in Milan and get ready to make memories.
It doesn't matter whether you are arriving by the first flight in the morning or from the last one, our limousine and professional chauffeur Milan will be waiting for you before your arrival. We understand the value of time and will take you to wherever you need to be on time. Visit Milan with our premium transfer services or hire a limousine by the hour and go for a romantic date in the city. Noble Transfers is here for you at all times to make your ride extra comfortable and luxurious.