Have any Questions?
Noble Transfer Offers Door To Door 24x7 Taxi Charleroi Airport For Your Comfortable Journey To Charleroi - "City of Walloon Comics"
Are you planning your next trip to Belgium, Europe? If yes, then it might be Brussels, isn't it? But if you want to explore something different, then forget about Brussels. Pack your bags and head to the Charleroi and get ready to enjoy an adventurous trip to the other beautiful city of Belgium. Located in the province of Hainaut, Belgium, Charleroi is a city and municipality of Wallonia with a total population of 201,593 as of January 1, 2008. It ranked as the 5th most populous in Belgium after Brussels, Antwerp, Liège, and Ghent on January 1, 2008. The local people are known as Carolorégiens or simply Carolos. The city with the second-largest biggest airport in Belgium, Charleroi was once rich and most powerful but it fell from elegance when its industries collapsed in Europe, and unfortunately, it used to be known as a derelict, poor and shady city of Belgium. But this is not the situation today, the city center is pleasant and quite popular among tourists and inhabitants. The city offers many amazing things to do and explore, be it the world-renowned Photography Museum or the modern dance festival Charleroi Dance, or the rich comic Walloon history, it can be the great budget destination for your next trip to the country. The largest city in the region of Wallonia, it does not have as much to offer as popularly visited Brussels and Bruges, but still, it will cherish you with its old-world charm, modern culture, and trends, be it vintage castles, mansions, a wide range of museums and churches, shopping arcades and amusements, this is a spectacular place for all type of travelers. If you are visiting this mesmerizing city, you are promised to have great fun and excitement to your journey. The industrial city has an exciting and honest history to tell you.
As the city has the second-biggest airport in the country, it serves thousands of visitors and tourists every year. If you are visiting the city for the first time, you might want to escape the unnecessary struggle and inconvenience of public transport and enjoy the city with a stress-free mind. Here booking Noble Transfer's Taxi From Charleroi Airport To Brussels is a great idea where you will be taken care of by our professional chauffeurs waiting for you at the airport terminal. You do not need to wait for the public taxi or sit in the unhygienic ambiance. We are one of the top and leading private airport transfer services offering Brussels Charleroi Transfer, airport shuttles, and business Mercedes limousines with a professional chauffeur at the low-cost rates in Switzerland, France, Germany, Italy, Belgium, Spain, Holland and across Europe. Be it any hotel, resort, museum, or any surrounding place, just let us know your plans and we will provide you a customized itinerary with hassle-free and comfortable airport transfer.
Book Professional Chauffeur Service Charleroi And Get A 60-minutes Free Waiting Time At The Airport
Charleroi is a beautiful city with a rich history that attracts several visitors annually thanks to its historical monuments, stunning art scene, and natural beauties. The city is considered as the capital city of the Walloon (French) comic books - some of the best and first Belgian stories that were created here which includes The Adventures of Tintin, Spike and Suzy, The Smurfs and The Adventures of Nero, etc. This explains the fact that you can find the statues of some of the popular cartoon characters, Lucky Luke for example, at the entrance to the Reine Astrid Park. The most interesting part of the city is the beautiful Town Hall building with 47 bells playing the tune of the song "Land of Charleroi – It is you I love best" every hour. It is situated on Charles II Square with dancing fountains and the Cathedral.
You probably want to go to these places as soon as you arrive at the airport but you are unaware of the local public transport navigation as well as language and culture. You are afraid of being lost in any location and look for someone who can guide you throughout the journey in your speaking language. Just book Professional Chauffeur Service Charleroi and get rid of those traveling issues. We work with well-trained and informed, highly-experienced, professional English speaking drivers who will pick-up you directly from your location and drive you straight to your destination with utmost comfort. If you want to ask or know anything, go for it. They will assist you with the local routes, city life, and best places to eat, stay, and explore. As soon as you land at the airport, you can find them waiting for you at the airport terminal with your nameplate in their hands. They will meet and greet you and assist you with your luggage. With our real-time flight tracking, we assure our on-time arrival but we also understand the possibility of your late arrival for some reason. Therefore, we are offering a complimentary free time of 60 minutes at the airport while for other destinations, it is 15 minutes. You do not have to pay any extra amount for keeping us waiting until the above condition.
The city's station located downtown is one of the main attractions of the city and to ensure your luxurious and classy journey to that place, you can book our luxury Limousine services Charleroi. We are offering a wide range of latest luxury fleets you can choose from as per your convenience to budget and traveling. It includes Mercedes-Benz E-Class, BMW 5 Series, Audi A 6, Tesla, Mercedes V Class, Mercedes-Benz S-Class, BMW 7 Series, Audi A 8 and Mercedes-Benz B-Class, VW Golf or similar, etc. Whether you are a corporate person or a leisure traveler, individual, or in a group, we have every type of spacious and well-maintained vehicle to cater to your needs. You can have free Wi-Fi and water bottles in every car.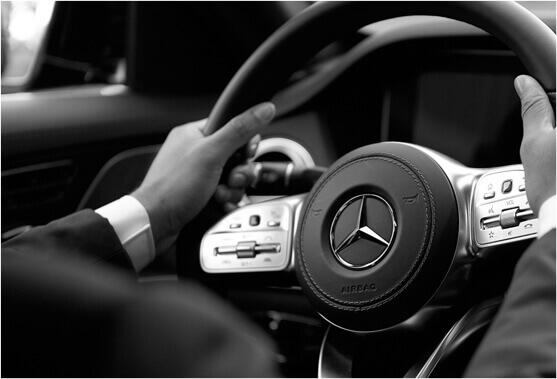 Taxi From Brussels To Charleroi Airport Offers Safe And Reliable Airport Journey To The City
Apart from the historical monuments and buildings, the city is also a great place for shopping and eating. There are plenty of comics and other shops in the city with a great selection. Be it Le Palais du Bas gallery with various forms of the 9th art, Wonder Friends consists of fun and designer accessories, clothes, decorative objects, and jewelry for young and old, as well as Pop NC includes varied artists' creation including furniture, etc. At 2 Fenêtres, you can enjoy Italian food with great personal wine recommendations, while Chez Duche offers French cuisine, etc. If you want to enjoy European and Portuguese cuisine, go to the Portus Cale while Chez Minh is a great choice for Chinese, Asian, Vietnamese cuisines. If you are visiting the city for the first time, this is the most convenient and quicker way to get to the city is Brussels South Charleroi Airport. Also known as Brussels-Charleroi Airport, Charleroi Airport, or rarely Gosselies Airport, it is the international airport situated in the south of Brussels, one hour drive from Brussels city center. It is the second-busiest airport in Belgium located 7.4 km north of Charleroi and 46 km south of central Brussels.
You might want to explore the city to-the-fullest with a refreshed and active mind but the moment you land at the airport after long hours of journey, it is quite annoying to stand in a queue for the public taxi with that heavy luggage. Here, you can book Taxi Charleroi Airport To Charleroi Sud in advance and enjoy the hassle-free airport transfer to your desired destination on-time. As soon as you land at the airport, our professional chauffeurs will pick you up, and drive to your destination without wasting time. So, how to book our services? We have an easier, flexible, and quicker online booking procedure you can book anytime and anywhere. Just grab your laptop or mobile phone and fill the online form on the home-page of our site. It includes your traveling details such as Pick-up and drop-off location with date and time. When you click on search, you can see all our available rides for the selected locations with their charges. Just choose one of them and make the online payment. As soon as you do it, wait for the confirmation mail regarding the confirmation of your booking from our side. After getting the mail, you can know the exact time of arrival of our drivers and further stay in touch with them. You need to keep one thing in mind that you can access all our available rides without holding an account but to make a booking, you need to hold an account with us. For a hassle-free and comfortable transfer, you can fully trust Noble Transfer.
You will get:
Easy and flexible online booking procedure

Door to door 24x7 customer assistance

Instant confirmation mail

Real-time flight tracking

On-time arrival and departure

Safe and secure online payment gateway

Real-time flight tracking

Meet and greet at the airport

Wide range of latest luxury fleets

Highly-experienced professional chauffeurs

Complimentary waiting time of 60-minutes at the airport and 15 minutes at all other destinations

All-inclusive prices

No unnecessary stops
If you are looking for a low-cost Charleroi Airport Taxi Service, Noble Transfer is the solution. We have a wide range of options to cater to your traveling needs. Whether you are arriving at the airport or leaving the city, just let us know and you can enjoy the most comfortable, stress-free, and luxurious transfer to and from the airport at the most affordable rates.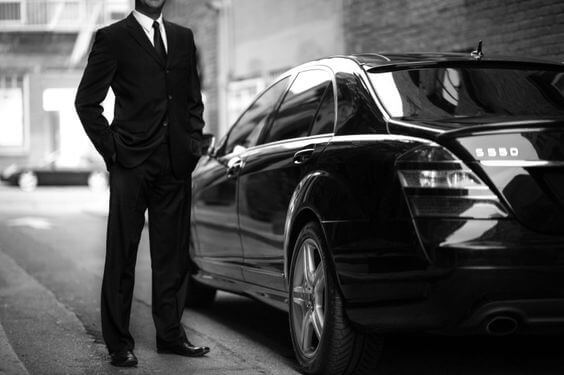 Visit The Popular Attraction Of Charleroi Hassle-free With Taxi From Charleroi Airport To Brussels City Centre
With the world-famous airport that connects the city with the largest waterways, the city offers 4 world-class museums that will take you to the past. You can also enjoy the pleasant walk on the picturesque pedestrian Rue de la Montagne. If you want to enjoy the city to-the-fullest, you must check out its amazing surroundings including Monceau-sur-Sambre Castle. To help you out here, we have come up with a list of a few most-visited sights of the city. Book Taxi From Charleroi Airport To Brussels and enjoy hassle-free transfer.
1. River Sambre -
One of the must-visit places in the city, Sambre river is a beautiful river that passes through the whole city and reflects amazing sceneries during sunsets. You can book Taxi Charleroi Airport to Sambre for stress-free transfer and stroll around plenty of cafes, restaurants, and recreational areas near the river. Charleroi sits on both banks of the stunning river Sambre and witnessing the quiet beauty is essential to include in your trip.
2. Le Bois Du Cazier -
Situated on the South of Charleroi, on the border of the iconic area between Sambre and Meuse, Le Bois Du Cazier is a coal mine in the city where you can learn about the working conditions of coal miners in the mid-20th century and its importance in the economic wealth of the city. It was the site of the worst mining disaster in Belgian history where 262 men were killed in an underground fire on August 8, 1956. Today you can visit the site and take a look at the old mining stations, slag heaps, and memorials.
3. Museum of Photography (Musée de la Photography) -
One of the world-renowned and important museums in the city, Musée de la Photography is the photography museum housed in a former Carmelite convent that was renovated in 2008. A great place for the photography enthusiast to explore 80,000 photographs from all periods, the museum contains permanent and temporary exhibitions in a 2,200 square meters area. It conducts around 3 exhibitions every 4 months.
4. The Glass Museum (Musee du Verre) -
This region around the city was once famous for producing some of the finest glasses in the world. By booking a ride with Brussels Charleroi Transfer to Glass Museum you can explore the museum hassle-free and enjoy the rich history of glass making across the world. The part historical museum, and part craft museum, there are lots of things to admire including various glasswares and mining works. It is housed in an old lamp store and consists of antique Egyptian glass bottles and modern-day glass sculptures.
5. BPS22 Art Museum -
The most popular modern art museum of the city, BPS22 is an art museum of the Province of Hainaut that is housed in the industrial building of glass and iron that was listed as a historic monument and used as the Walloon Art Palace for the Charleroi exhibition. The museum is designed by Gabriel Devereux where you can explore a bar and plenty of amazing things and jaw-dropping artworks from some well-established artists. It is a must-visit place in Charleroi.
6. Musee de l'Industrie (Industry Museum) -
If you want to learn about the industrial revolution of the city, book Charleroi Airport Taxi Service to Industry Museum and head to this place. It will immerse you with the rich industry revolution in several stages demonstrating the industry culture in the 19th century. From a sheet-metal rolling mill from the 19th century to steam machines, dynamos, and an electric tramway, the place is amazing to visit at once.
7. Church of St Christopher -
One of the most popular and essential places to visit, Church of St Christopher is an old but a great place to blow your mind with its amazing infrastructure. If you are in Place Charles II, go down to the main square and check out this gorgeous and beautiful Baroque Church of St Christopher. You can witness the amazing murals that cover the entire height of the church as well as various biblical scenes on the gold background.
8. The Belfry -
Designed by architect Joseph André in 1936, this Belfry is a part of Charleroi's City Hall and UNESCO World Heritage Site. Just book Airport Shuttle Brussels Charleroi to Belfry and witness the perfect blend of Art Deco and Classicism. It is an incredible piece of architecture you would not want to miss out on. The 70-meter high tower was built with the blue and white stones, bricks, and then crowned with a small bronze bell tower.
Book Taxi Charleroi Airport And Arrive Stress-free In The Top-luxury Hotels Of Charleroi
One of the most picturesque places in the city is Charleroi is Albert I Square - a relative border between the upper and lower towns. Around the square, you can explore beautiful historic buildings built in different periods. If you are visiting the square in summer, it is always decorated with stunning landscape attractions. Apart from these beautiful places, the city also offers great accommodation options for travelers. Just book Taxi From Brussels To Charleroi Airport and ensure stress-free airport transfer to hotels.
1. Novotel Charleroi Centre -
Located in the city center of Charleroi connected to Rive Gauche shopping mall, Novotel Charleroi Centre is a luxury hotel that offers elegant guest rooms equipped with a flat TV-screen and private bathroom. What makes it the first choice among travelers to stay is a 5-minute walk from the hotel to the train station in the city. Book Airport Shuttle Charleroi to Novotel Charleroi Centre and enjoy continental or buffet breakfast in the breakfast area. The nearby attractions are Spiroudome, Université Libre De Bruxelles / Campus De Parentville, and the airport.
2. Hotel South Charleroi Airport -
The hotel is situated a 10-minute drive from Brussels South Charleroi Airport and offers luxurious rooms with free Wi-Fi, TV and many more. All the rooms at the hotel are equipped with a private bathroom and you can also enjoy the free parking. In the common dining room, you can enjoy the delicious breakfast every morning while the tourists can also explore the nearby shops and restaurants a 10-minute walk from the hotel.
3. Park Hotel Airport -
You can book Brussels Charleroi Transfer to Park Hotel Airport for a comfortable transfer from the airport. The hotel is situated 8 km from Spiroudome in Charleroi and offers elegant accommodation with a bar, free parking, and a shared lounge. All the rooms are well-decorated and fitted with a wardrobe, a flat-screen TV and a private bathroom. The tourists like to stay here as the hotel offers an easier approach to Université Libre De Bruxelles / Campus De Parentville and the nearest airport.
4. DC Hotel & Restaurant Charleroi Airport -
The luxurious hotel is situated a 9 minutes' drive from Brussels South Charleroi Airport and offers modern elegant guest rooms with a flat-screen TV. You can enjoy free Wi-Fi and private parking as well. At the hotel's à-la-carte restaurant, you will be served Belgian and international specialties while Charleroi's city center is a 13-minute drive from the hotel. The guests can explore the nearby surroundings including Aéropole Science Park, The commercial area of City Nord, Airspace Indoor Skydiving, and many more.
5. Aero 44 BW Signature Collection -
The luxurious hotel is situated a 5-minute drive from Brussels South Charleroi Airport in Gosselies. You can book Charleroi Airport Taxi Service to Aero 44 BW Signature Collection for a hassle-free arrival. The guests can enjoy free Wi-Fi, and elegant rooms with a fridge and a private bathroom. You will be served continental-style breakfast while at L'Evasion restaurant, you can have international cuisine with fine drinks and cocktails.
Noble Transfer Is The Top And Popular Premium Taxi From Brussels Charleroi Airport To Brussels
Charleroi is a great city to explore by every type of traveler and to make your trip memorable to the city, Noble Transfer's Airport Shuttle Brussels Charleroi is here. Whether you are on a business trip or just enjoying your holidays with family or friends, you want your airport transfer to be quicker, faster, and reliable as well as safe and secure. Therefore, Noble Transfer is the leading choice among numerous travelers from all over the world. With our wide range of services, we have covered all your traveling needs with utmost professionalism and comfort.
Be it any hotel, restaurant, and cafe, or any other popular sight of the city, we provide you the classy airport transfer in the luxury fleets at the most affordable prices with professional chauffeurs. Just tell us where you need to reach and how much time you have left in your holidays. We would make a customized itinerary for you and remove all your traveling headaches in just a few minutes.so, what are you waiting for? Just go to our site and let your trip to Charleroi be a memorable and fun experience.