Have any Questions?
Chauffeured Limousine Services In Friedrichshafen - The Lake City
Located at the northeastern corner of Lake Constance (Bodensee), near the Lake's widest point in the German federal state of Baden-Württemberg, the city of Friedrichshafen is stunning and has a lot of historical importance. The city is known for its history of aviation for this is the place where Graf Ferdinand von Zeppelin developed and built his famous airships that dominated the skies in the early 20th century. Also, similar smaller airships are made to this day in Friedrichshafen only, and the city features a wealth of aviation-related attractions and museums.
Friedrichshafen has a lot to offer to businessmen and tourists alike. It is a lake resort and has an active convention center, hosts an annual fair, and also has ferry connections to Switzerland. The industries set up here are of electronics and communications. However, the city is also a producer of machinery, motors, gears, turbines, and bicycles.
With its research institutes and trade school, Friedrichshafen attracts a lot of scholars and students. It also is a great city to spend a weekend or an extended vacation in. Friedrichshafen can be reached by boarding a flight to the Bodensee Friedrichshafen airport or from the major international airports nearby. It is easy to get premium Shuttle transfer in Friedrichshafen from all the major cities. To get here, get a flight to Zürich (138km), Stuttgart (222km), Innsbruck (217km), and Saint Louis (233km). Get limousine transfers from any of these airports.
Not everyone likes to travel by bus or backpack across towns. Besides, why stand in a line waiting for a taxi rental when you can get to your destination in a luxury vehicle. We, at Noble Transfers, provide professional airport transfer service to Friedrichshafen, Zürich or any other major airport to Friedrichshafen and anywhere in and around Europe.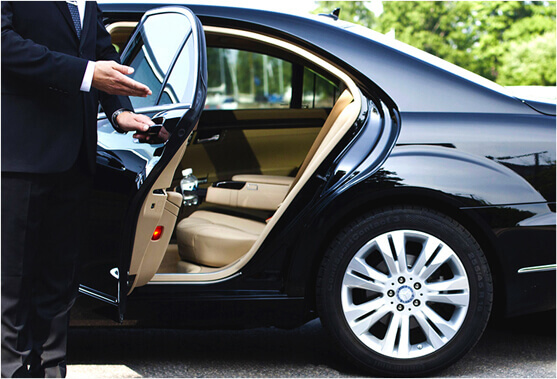 Book Our Luxury Limousine Transfer Services in Friedrichshafen
If you are looking for luxury private limousine services in Friedrichshafen, Noble Transfer is here to provide all types of luxury vehicles at the most affordable rates. Situated at the shoreline of exceptional Lake Constance, Friedrichshafen is the beautiful and calm city with plenty of things to explore. From its beautiful Zeppelin museum to Protestant church Schlosskirche, from Dornier museum to Lake Uferpromenade Friedrichshafen or from Schulmuseum to Messe Friedrichshafen, you have a very long must-visiting places list. Are you struggling with time to explore all these places during your stay in Friedrichshafen? Not anymore, contact premium Shuttle transfer in Friedrichshafen and get on-time pick-up and drop facility in a comforting and stylish ambiance.
Our service is available 24/7 with luxury fleets for any size of travelers i.e. single, double or in a group from anywhere you want. Our high-standard luxury vehicles with experienced drivers ensure that you enjoy the most comforting journey with us throughout your destination. At Noble Transfer, we have been operating for many years and earned the value as the most trusted and private limousine services in Friedrichshafen.
Friedrichshafen is a small city in Germany but it hosts many amazing things to offer. From amazing museums to healing lake views, it is a bustling and vibrant city with phenomenal aviation and industrial history. As this city is located within the borders with Austria and Switzerland, it could be a great finish for your international tour. But visiting these places with a worry to face public transportation inconvenience and traffic issues can be exhausting and hectic. It could ruin the spirit of your tour. So, what to do?
To enjoy your tour to its fullest and click lifetime photographic memory, Noble Transfer is there for you. We provide you the most comforting and stylish transfer wherever whenever you want. Whether it is beautiful Meersburg with great regional wines or Hängebrücke über die Argen (third oldest suspension bridge in Germany), or Montfort Castle on Lake Constance, just book our private chauffeur service in Friedrichshafen with luxury fleets.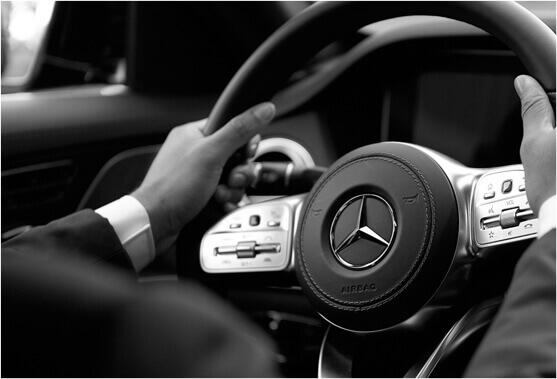 Get private chauffeur service in Friedrichshafen with first-class private luxury transport
The Schlosskirche (Palace Church) is a landmark in Friedrichshafen and has two 55-m-high domed towers that are completed with Rorschach sandstone. The Church was built by Christian Thumb from 1695 to 1701, and it belongs to the famous Upper Swabian baroque buildings. However, it has been a Protestant church since the year 1812. It was reconstructed between 1947 and 1951 after being partly destroyed in 1944 by air raids and was given back to the Protestant community.
You can walk along the extensive lakefront from the east of the harbour to the Palace Church (in the west). Friedrichshafen offers a perfect getaway from hectic jobs. Take a step back, getaway, and visit this beautiful resort town with our business transfers and premium limousine service in Friedrichshafen. A unique and notable addition to a luxurious stay and getting around in any city is the transportation that you take, and that is why we only have luxurious vehicles in our fleet.
Our fleet of cars includes- Mercedes Maybach, Mercedes S Class, Mercedes E Class, Mercedes Viano, Mercedes V Class, and top model limousines. All the cars and limousines in our fleet come with professional chauffeurs and premium Shuttle transfer in Friedrichshafen who understand and know their routes like the back of their hand. You will never be lost when you are traveling with us.
All you need to do is book your transfers from Friedrichshafen, Innsbruck, Stuttgart or Zürich airport to Friedrichshafen with us through our website and notify us of your travel plans. This will help us in instructing our chauffeur accordingly so you will not have to waste even a minute of your valuable time in giving directions. If you need help with planning your stay or mapping out your must-visit list, then take advantage of our concierge services wherein we make you a customized itinerary for your visit to Friedrichshafen. We will book you a hotel; book you a table at a restaurant or even make you a picnic basket to go with if need be. Let us know what you need, and we will get it done.
Our chauffeur will be at the airport to receive you prior to your arrival. He will wait for you for as long as you need and will help you with your luggage and other requirements that you may need help with before taking you to your adventurous yet peaceful stay in Friedrichshafen. You can also book transfers from Friedrichshafen to Zürich airport with us after your visit comes to an idyllic end. We want you to have the most delightful time that you can think of. Let us worry about traffic and parking. All you need to do is sit back, relax and enjoy the ride in our business class transfer in Friedrichshafen or in a private chauffeur service in Friedrichshafen.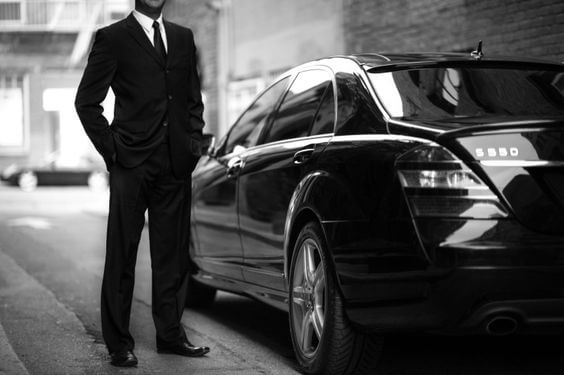 Call Luxury Limousine Services in Friedrichshafen and Sense Perfectionism
Apart from the beautifully designed museums and churches, Friedrichshafen also hosts a great value for food lovers all over the world. It is the dream destination for every foody who likes to experiment with a variety of foods with different flavors. You can take private shuttle services in Friedrichshafen and explore the best food serving cafes and restaurants in the easiest and assisting way. It has many fine restaurants that serve both traditional German dishes and fresh seafood from Lake Constance. Restaurant Maier, Restaurant Hotel Maier, Zum Klosterwirt, Spicy Taverne & Grill, SEEhotel Restaurant or Zum Klosterwirt, etc where you can taste the well-prepared dishes with a glass of wine or a colorful cocktail like fresh fish, etc.
Wherever you want to go, our professional chauffeurs will take you and ensure the comfortable round of the city in the most professional ways. You just sit back, relax and witness all the amazing sites and surrounds of the city with our private chauffeur service in Friedrichshafen. We believe in delivering world-class results with no compromise. Just hire our professional chauffeurs and tailor your tour with no worries about time and distance constraints. You will experience:
Meet & Greet: After confirming the booking with premium Shuttle transfer in Friedrichshafen, our driver will wait for you at the airport. They will keep an eye on your flight status and will meet & greet you with your name board in the hand. They assist you in taking care of your luggage and your travel in the most stylish and luxurious way.

On-time Arrival: Based on your submitted information in the form, we check your arrival time and estimate your arrival time to pick you up with quick support.

Easy and Secure Payment: While ordering our services, there are no hidden or extra charges. Just book our services and you will get the confirmation mail.
The city also has a huge collection of top and best hotels in Germany. If you have not planned your stay and want some assistance, you can take our concierge services where our drivers will guide you to top luxury hotels to stay and plan a calm & composed night in the stylish & comforting rooms. Holiday Inn Express Friedrichshafen, Hotel Traube am See, Hotel Restaurant Maier, Comfort Hotel Friedrichshafen or Seehotel Friedrichshafen and many more. Just call the driver and ensure luxury private airport transfer to Holiday Inn Express Friedrichshafen.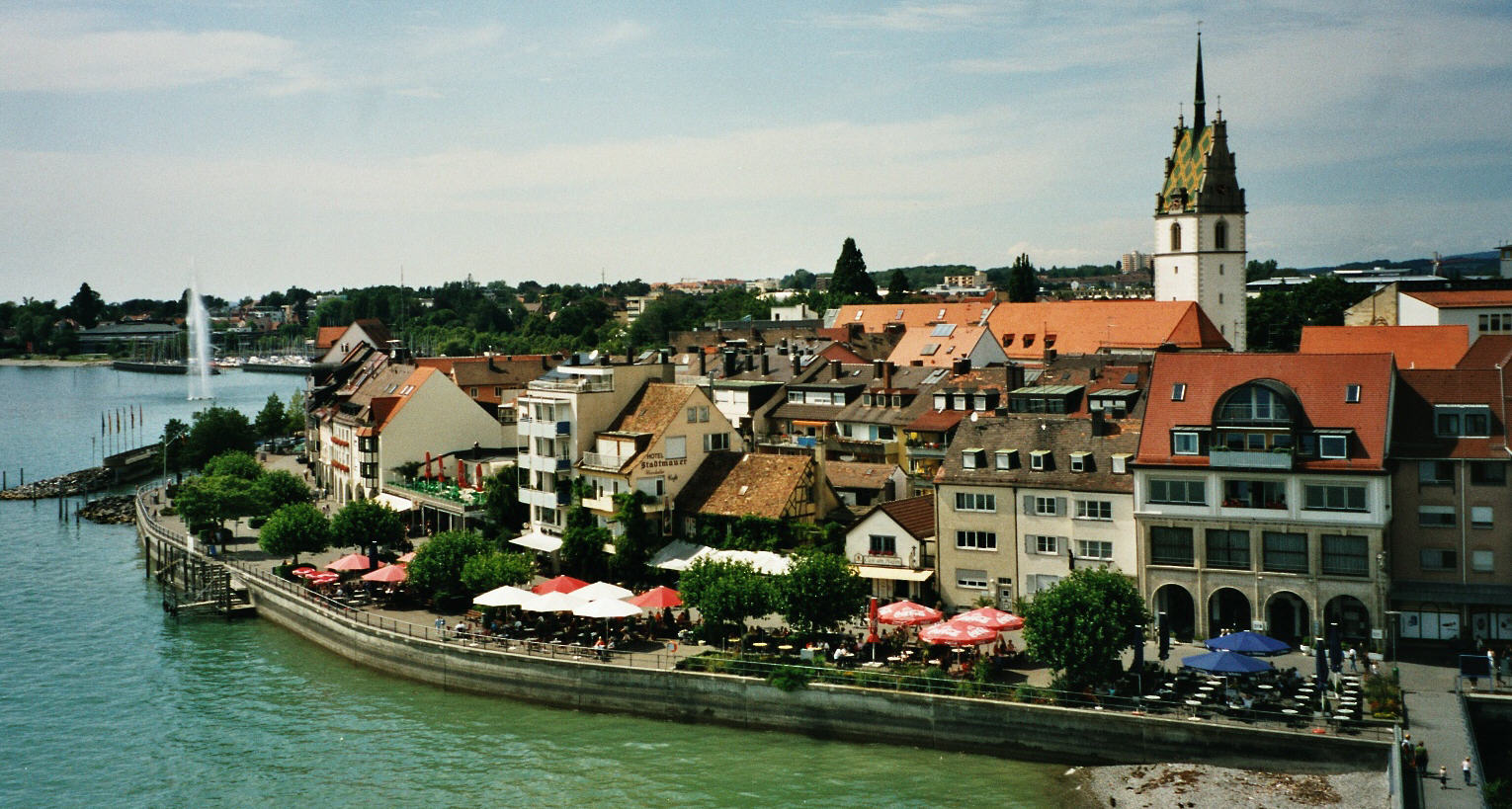 Hire private chauffeur service in Friedrichshafen with Noble Transfer
The viewing tower on the pier (Moleturm) is a must-visit place in Friedrichshafen. It is a 22-m-high structure that offers magnificent views of the city, the palace church, and the lakefront. Visitors can even go for canoeing in Lake Constance where a canoe tour is also organized on one of the small tributaries into the Lake. The warmer months (May-September) in the city offer Strandbad, the local open-air swimming bath.
Whether you fly private or in an Airbus, getting around town requires a ride and a chauffeur. One cannot enjoy a vacation when they have to worry about driving and parking all the time. You could spend more time with your family and beloved by hiring a professional chauffeur to drive you around. Take in the fresh air and walk on the promenade along the Lake. Vacations are meant for relaxing and enjoying. That is why we offer premium chauffeured limousine services in Friedrichshafen for our guests. All you have to focus on is where to eat, where to ride a bicycle to, and which beverage to have. Leave the rest up to our professional chauffeurs.
We understand that a lot of our guests like to keep their vacation plans off the social radar and do not want the world to know of their whereabouts. We do our best to keep your visit as discreet as possible. Hire a private airport driver for your VIP travel to Friedrichshafen and be sure that our driver will respect your privacy in the best way possible.
Our business transfer services are exceptional, and we make sure that your chauffeur will be licensed, humble, extremely professional, and will know all the cities and surrounding areas well. All our chauffeurs know the hidden gems of this magnificent city that includes the most exquisite views and the best places to eat at. Just book a premium Shuttle transfer in Friedrichshafen and get your holiday mode on.
We have the most luxurious cars, and we offer the most comfortable rides with professional chauffeurs in Friedrichshafen. Visit the financial capital of Switzerland, attend your meetings there and head straight to Friedrichshafen with our business transfers in the luxurious vehicle of your choice.
The Dornier Museum in Friedrichshafen has one message- Everybody can be a pioneer. The museum is located next to the Friedrichshafen airport and opened in the summer of 2009. The place has on display 100 years of aviation and aerospace history for a wonderful and informative experience. The astonishing architecture of the museum houses almost 400 exhibits on 5000 m², including 12 original aircraft, 7 exhibits from space travel and a full-size model. It is a show of revolutionary spirit within reach for everyone who is mesmerized by technology and history.
Visit the Ravensburger Spieleland, a child-friendly leisure park with themed zones, a petting zoo, rides & live shows with your family and friends and have a great vacation. Book your business class transfers or hire a premium limousine by the hour with Noble Transfers and start packing.