Have any Questions?
Get Transfers from Zurich airport to Andermatt and visit the Charming Alpine Town Andermatt
Situated in Ursern valley in the Swiss canton of Uri, the ski town of Andermatt (1444m) is a beautiful alpine resort blessed with magnificent mountain appeal. It has a low key village charm mixed with the big wilderness. The town sits at the foot of the Gotthard Pass, has the most stunning upland valleys, and lies in the heart of Switzerland's Alpine passes. The town used to be a staging post at a four-way crossroads – the north-south route over the St. Gotthard pass (2106m) and linked Lucerne with Ticino; the Furka Pass (2431m) spiralling west to Valais, and the Oberalp Pass (2044m) winding east to Graubünden.
Today, the town is a holiday destination with a plethora of hotels and a variety of tour options with the eight surrounding Alpine passes. There is no place more unique than Andermatt in the world. This small town has something to offer everyone. The Swiss Alps for skiing and acres of grasslands for hikes in the summer, this gorgeous village of Andermatt is a perfect weekend getaway spot.
The town is just 123 kilometers away from the financial capital of Switzerland, Zürich, and it takes only one hour and forty minutes to get here from the city. The best way to get to Andermatt is by flying to Zürich and then taking an airport transfer from Zurich airport to Andermatt. Visitors who come to Zürich for meetings and conferences or otherwise usually plan a road trip to Andermatt for it makes for a perfect vacation with family and friends. But not everyone likes backpacking through the mountains and villages. For those who need luxury in their travel, luxury car services in Andermattare the best way to travel to the beautiful Alpine resort.
We, at Noble Transfers, offer first-class Transfers from Zurich airport to Andermatt for those who like to travel in comfort and luxury. We provide top-chauffeured VIP limousine services in Andermatt for our guests.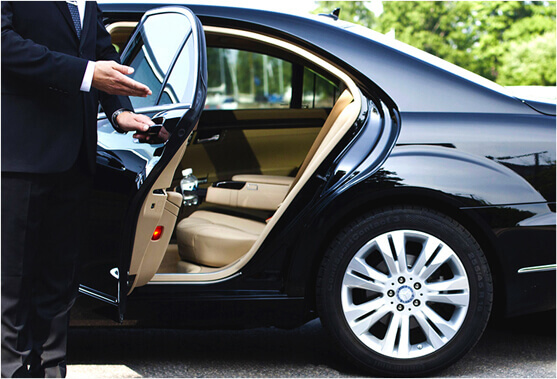 Get airport transfer to Andermatt at the surprising rates
Switzerland is often called the water tower of Europe and the alpine ski resort of Andermatt sits right in the middle of this. Four water sources spring from the Gotthard massif, namely the Rhine, Reuss, Ticino, and Rhone. These carry seven percent of the alpine water in all four directions. These sources are connected by the four-source path, which is a gorgeous and diverse hike that can be completed in five stages in five days with options to stay overnight to rest.
Traveling to remote resort towns can be tricky, exciting and overwhelming all at the same time. But that is all one should have i.e. excitement. You don't need to worry about anything when you book your business transfers with Noble Transfers. We take the burden of booking a luxury Transfers from Zurich airport to Andermatt off your head. All you need to think about is where to eat and what clothes to bring on vacation. Leave the rest to us. We offer professional airport transfer to Andermatt from all major airports including both Zürich and Geneva to your desired destination in our luxurious cars.
Our fleet of cars includes- Mercedes Maybach, Mercedes S Class, Mercedes E Class, Mercedes Viano, Mercedes V Class, and top model limousines. We make sure that our guests reach for their holiday destination on time and luxuriously and comfortably. Our services are custom-made to suit our guests for whom luxury is a part of living. We offer luxury VIP private transfer services for all major airport in Switzerland. Our guests don't need to settle when there is an unmatchable luxury at their disposal provided by Noble Transfers.
All our cars and limousines are driven by professional chauffeurs. In addition to our impeccable driver services, we also provide concierge services and private shuttle services in Andermatt to take care of every need that you might have. If you haven't planned a travel itinerary yet, we would gladly make one for you. Whether you need us to book you a hotel, book you a table at a restaurant or even find you the perfect spot for your romantic picnic date in the Swiss Alps. We do it all in style and promptly.
All we ask of you is to book your airport transfer to Andermatt in advance through our website so that we can make the required arrangements before your arrival. Your car and chauffeur will be waiting for you at the airport before your flight's landing. He will wait for you free of charge for 60 minutes while for other destination 15 minutes. They will take care of your luggage and other necessities. Once you are settled in the car, the chauffeur will straight away take you to your decided destination without asking for directions. Need to attend an urgent business meeting in Zürich before heading for your holiday?
No problem. We are extremely flexible and can accommodate all your needs and requirements effortlessly. We want you to have an amazing vacation without having to worry about work and car parking. We are available 24X7 and will do everything to make your holiday a much plush affair. You can also book Airport transfer to & from Andermatt after you have had a great time in the magnificent resort and are ready to go home. If you like the ride too much, we can straight away drop your home or to your next destination anywhere in Europe too. It is all about your comfort.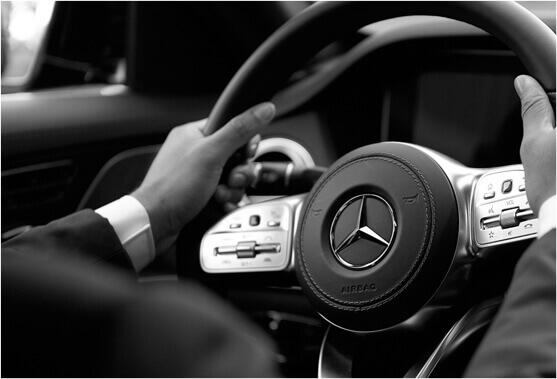 Book Noble Transfer's luxury limousine services in Andermatt
Located at an altitude of 1437 meters above the sea level, Andermatt has plenty of things to offer. From luxurious hotels and restaurants to magnificent mountains and ski lifts, it offers Switzerland's largest and modern ski resort you can visit through 120 kilometers of run on the adventurous off-piste terrain. Situated at the headwaters of the Rhine and Rhone, it gives us a hint of churches and gnarled and most beautiful Ursern Valley museum. Do you want to get knowledge about its long history? Book luxury Zurich limousine services for Andermatt and reach your destination with a relaxed and stress-free mind. We have a professional chauffeur who is very particular about your on-time arrival and departure to your selected location. With us, you do not need to worry about any traveling and parking issues. All you need to think about is where to go and what to eat in which hotel. Just leave all your worries upon us and enjoy the journey.
Teufelsbrucke is the breathtaking bridge in Andermatt that has devil architecture and often known as Devil's bridge. Located in the canton of Uri in Switzerland, it has a devil story behind it which is the main reason for its Devil name. You must include this in your traveling list while you can book our professional chauffeur services in Andermatt to ensure your stay in the Basecamp Andermatt - a mountain lodge and hostel. They have a fully-equipped kitchen for self-catering with awesome rooms and facilities. Just book our services and tell us your plans. We will make a customized trip planned especially for you with all the comfort and luxury you are looking for. We are offering our Airport transfer to & from Andermatt from Alpine sports Andermatt - an international ski school to Suvorov Monument - the large stone carved monument at the Devil's bridge at the most affordable prices. You are entitled to get:
Meet & Greet: Our chauffeur will be waiting for you at the airport or your selected location ready to meet & greet you with your name board in hand,

24x7 hours customer support: Our services are accessible 24x7 wherever whenever you want them.

On-time arrival & departure: Our drivers ensure always on time availability to our clients.
Easy and Secure Online Payment: professional chauffeur services in Andermatt understand the value of every penny you are invested in us; therefore we are offering easy and online secured flexible payment options.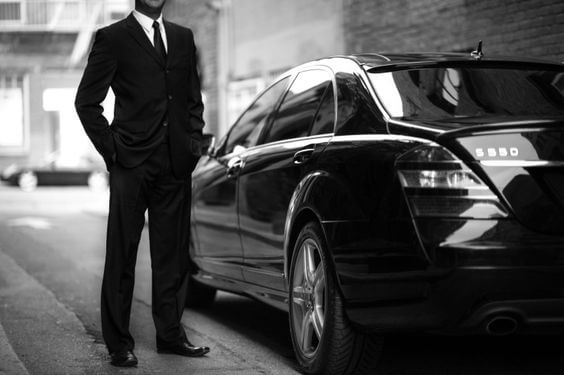 Hire professional chauffeur services in Andermatt
Getting to holiday destinations should not be hectic. It is difficult to enjoy stunning views from the car when all you have to worry about shifting gears and where to turn next. Having a chauffeur taking you around Zürich and then to Andermatt and nearby resorts is the ideal way to get the most out of your vacation. A ride becomes interesting, relaxing and comfortable only when you have the right chauffeur taking you around to places. That is why all the cars and limousines from Noble Transfers come with chauffeurs who are professional, licensed, and humble and always on time. Our chauffeurs know all the nooks and crannies of Switzerland by heart and will take you to your holiday destination in the least amount of time. We guarantee your safety.
Book us for your VIP limousine services in Andermatt for Zurich Airport to Andermatt and let us take care of the rest.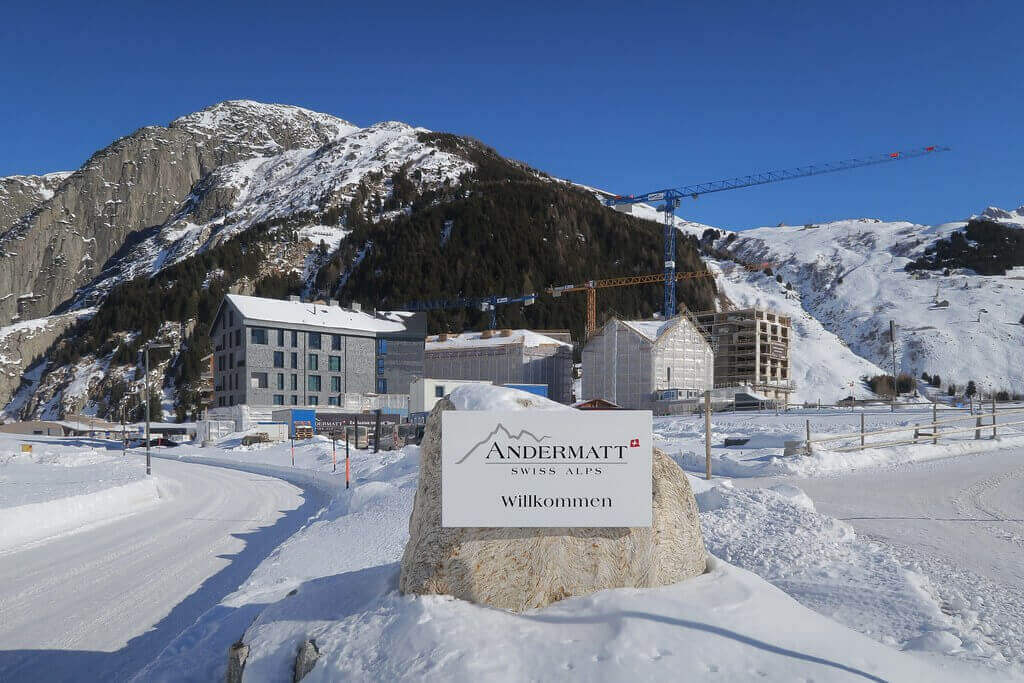 Why Choose Our Airport Transfers to Andermatt Services for Visiting Andermatt
With access to exciting and adventurous skiing in the world, Andermatt has everything to offer to every tourist. From calm downhill cruising to spinning and snow parks, from golfplatz to Eco Ski School Andermatt, it attracts many winter sports enthusiastic all over the world every year. Visitors and tourists can taste the delicious local cuisine in renowned restaurants and hotels including Swiss dishes like Fondue or raclette etc. Just book our Zurich Airport to Andermatt and enjoy your stay in Switzerland's ski resorts with mesmerizing snow covers throughout the winter period. We book a comfortable and luxurious ride to Museo Nazionale San Gottardo that covers the commercial and political significance of the pass.
With millions of visitors exploring Andermatt every year, it is important to book our private chauffeur services in Andermatt so that you could ensure your on-time pickup and drop -off on your desired location without waiting for public cabs or facing traffic issues. Whether you are a business professional, leisure traveler or a big group of friends & family traveling with heavy luggage, you do not have to worry about anything. By availing our services, you can be assured of the safety and security of your loved ones. You will get the opportunity to explore the village in high-quality cars fully equipped with chains and safety measures. So stop wasting time and book Noble Transfer's comfortable, luxurious and safe rides.
We know the clientele that we have and understand how important privacy is to all of them. The need to keep your travel plans discreet and off the social radar are a must for you and we respect that. This is why we offer VIP business transfers from and to the airport without letting anyone else knowing of our client's travel plans. It is between you and professional chauffeur services in Andermatt. We respect privacy and want all the guests to enjoy their holiday in the most extraordinary way possible.
A stunning landscape with numerous mountain lakes, small glaciers, impressive side valleys, and distinct mountain passes make Andermatt a romantic getaway spot. Propose to your beloved in the middle of the mountains while strolling across a lake. Book a limousine by the hour and reach the beautiful town of Andermatt in style.
The Gotthard region is also known for its cultural diversity and its well-documented history. Reminisces of the town's history can be seen in its architecture, in the valley museum, and in the legendary Schöllenen Gorge with the notorious Devil's Bridge that was built by people as a gateway from north to south over the mighty Gotthard.
You can book in advance for an exclusive nostalgia ride over the Gotthard Pass on a traditional post coach, drawn by a five-horse team. Or take advantage of VIP limousine services in Andermatt and let us do it for you. Visit this beautiful alpine town that still has its old charm intact with private airport transfers from Zürich to Andermatt. Fall in love with vacations in a whole new way. Find your way when you travel with us.