Have any Questions?
Luxury Airport Transfer in Zurich and Zurich City
If you are also looking to make a grand and rich entry at your destination and make people notice you, Noble Transfer's is your Airport Transfer Zurich to help you. We are available in several cities and airports across Europe and serving those people who do not want to get involved in foreign public transportation and unfamiliar local Zurich airport taxi companies.
Located 13 Kilometers (8 miles) north of Zurich city, Zurich airport is the largest and busiest airport in Switzerland and considered the main hub of the city for international and domestic flights. It is also known as Kloten airport and has ranked one of the top airports in the world, primarily serves Zurich and its canton and rest of the country. Due to its manageable size, the transfer times and routes are short i.e. the shortest route from Zurich airport to the city center of Zurich is 11 km and it only takes 15 minutes from the taxi ride under normal traffic conditions.

But sometimes it happens that when your flight lands and you first enter the Zurich airport, you are all tired and suffering from jet lag. You find it irritating and annoying to stand in the queue and wait for the bus or cab. You start wondering, "What could be the possible solution that would provide you comfortable, relaxing and quick travelling experience by just a single click along with the sense of luxury and leisure?".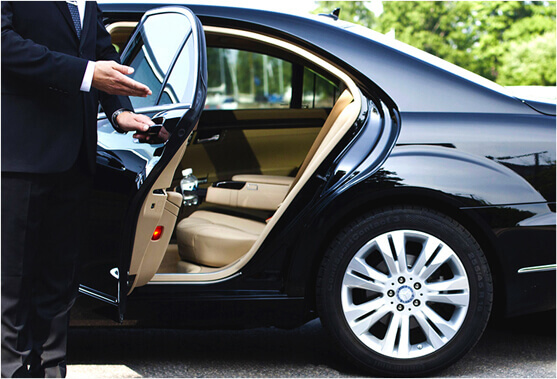 Looking For a Premium and Comfortable Airport Transfer Service?
Booking a private airport transfer service Zurich for yourself not only allows peace of mind but also sort out most of your travelling plans before actually starting your trip. From Zurich airport you can book our airport shuttle. We made it simple for you to book the right transportation service for your travel. So, booking an airport transfer service to Hotel Baur au Lac with us always counts as a wise decision to make.

With millions of passengers travelling into Switzerland every year, it becomes a necessity of comfort to book a private airport transfer so that you can ensure you get directly to your destination. While at Zurich, you can book our luxurious Airport transfer Zurich services that will fulfill all your travel fantasies that too at a reasonable rate. Whether you're traveling with family, business partners or a big group of friends with lots of luggage by reserving your Zurich airport transfer to Storchen Hotel or our business limousine transfer in Zurich, you can have the security and reassurance that you'll be taken straight to where you need to go and picked up on time.
Noble Transfer is one of the leading premium transfer companies in Europe. We provide premium Airport Transfers service Zurich for all the people who want to travel in a luxury atmosphere. We have been offering our airport transfers and business Limousine services in Switzerland and Europe for many years with esteem satisfaction and proud. Whether it is a business trip or roadshow or a tourist tour, just name it and we are there.
You can make your journey quite easier, when you book our premium chauffeured business limousines in Europa. We drive you to your destination safe and relaxed at any time you want. The professional chauffeur's services in Zurich airport and all major European airports are offered by our professional, discreet, and well-trained chauffeurs who are experts with details and help in catering to all your needs with efficiency when you travel with them. You get quick and satisfying solutions to your doubts and issues from our professional team.
When booking your airport transfer service Zurich, it is important to have a complete knowledge of all the terminals Zurich airport has. Zurich Airport (ZRH) has three terminals:
Terminal 1

Terminal 2

Terminal 3
We are a premium Airport Transfer in Zurich who offers the highest level of excellence right from the moment you order our airport transfer service and get the confirmation mail. We ensure that your trip will be a lifelong memory. You can visit the places easily wherever you want to go.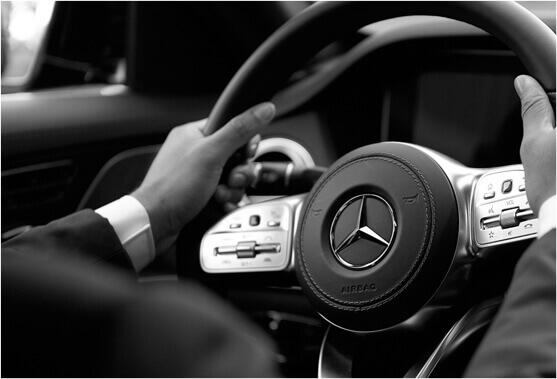 What Makes Us The Best Airport Transfer Zurich?
Arriving at the airport for the first time can be stressful and challenging. There are plenty of things which you can see after landing at Zurich airport. However, before you plan anything for your vacation at Zurich, you have first to travel here but when you are running out of time, your struggle even increases. You may want to use local transport, but sometimes it can be difficult and undesirable. Leave all those worries when you can opt for a better option like luxury Zurich airport taxi transfer or chauffeured Zurich airport transfers to the city. At that time, you need the professional chauffeur services at Zurich airport transfer who can guide you throughout the trip and also help you in handling your luggage. Here we help our customers to enjoy their trip happily and hassle-free with no transportation worries. We offer the best airport shuttle Zurich, limousine transfer and taxi Zurich airport services so you do not need to stand in a line for a bus or cab. The expert drivers of Noble Transfer's have scanned every corner of the city with perfection & guide you in your ongoing trip.
We offer the perfect airport transfers Zurich to the city from the airport.

Wherever you want to go in the surrounding areas of the airport, you can be taken with the help of our experts.

Before the customers get out of the International Kloten Airport (ZRH), the Noble Transfer's professional chauffeurs will be waiting for them.

The chauffeurs are always on time.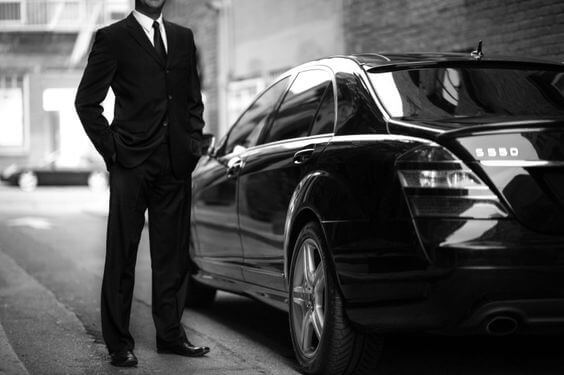 Zurich Airport Shuttle with Professional Chauffeur
No matter whether you want to be get picked up or dropped off to/at the Zurich airport, the Zurich airport transfers to the city always ensure that every passenger experience the unmatched quality with 100% satisfaction. When you are new to the city and have to choose the riding options, we are the best choice. Simple yet elegant and classy, our transfer services take you to the destination relaxed, recharged and stress-free minds.

Our concern is to provide you a premium airport shuttle in Zurich and its surroundings in Switzerland. By keeping the importance of your time in mind, we aim to fulfill your requirements with professionalism and comfort. Our transfer services are less with technology and keep your safety and security on the top of the list.
You can get:
Top-Notch Quality Services: By availing our Zurich airport taxi service, you can be sure about one thing that your comfort is all that matters to us. Keeping this fact in mind, we make sure that we provide you flexible services according to your convenience.

Safety: Delivering you a safe customer experience is our ultimate priority. This is the reason our dedicated and professional chauffeurs always make sure that your land at your desired location comfortably and safely.

Most Trusted Brand: With our years of experience in operating the Zurich airport taxi service, you can rely on our authenticity and genuineness.

Professionalism: Our airport transfer services Zurich are being provided by highly trained, professional and dedicated chauffeurs who are committed to witness you a luxury atmosphere with ultimate comfort.
Private Zurich Airport Transport in Luxury Vehicles
Business Limousine Transfer:
Our premium Zurich airport transfer offers a faster Airport transfer to the top 5 stars hotels in Zurich with flexible meeting spots and pick-up times.
Luxury Vehicle:
Great for honeymooners, business travelers, family tours or any special occasion, you can travel in style with a luxury business class transfer option to and from Airport (ZRH).
Driven by their friendly and stylish appearance, our Zurich airport shuttle are higher in demand and ready 24x7 to pick and drop at any place in Zurich from/to airport.
Get Easy VIP and Limousine Transfers From & To Zurich Airport
Sometimes it becomes hectic to travel while you are new in the country and want to have fun at the same time. There are some everyday things that almost everyone forgets while planning on a traveling trip whether it is about booking a business Limousine or Zurich taxi to the airport. Sometimes it ends up standing in a queue waiting for the taxi or the bus. If you want to eliminate all these stress and do not want to wait to book a cab, then Noble Transfer luxury chauffeur service is the best choice to book quick and hassle-free Zurich airport taxi transfer to visit all around the city and nearby places.

You can tell your plans to the chauffeurs before they arrive at the airport. It leads to zero chances for any confusion once the car land at the place. Professional chauffeurs provided by us will help in offering you a peaceful ride and provide you a good experience throughout the journey. We provide a wide range of luxury fleets to our clients that helps them to choose the cars, according to their choice in which they wish to ride and also that suits their budget.
Top 5 Attractions to Explore Global Center For Banking & Finance, Zurich
Zurich, the largest city in Switzerland and the capital of the canton of Zurich is one of the main financial and industrial capitals in Europe. It is well known for its economic and cultural traditions and has almost everything a visitor dream for. From beautiful museums to renowned churches, popular parks, opera, ballet and theatres and many more you can think of. The list of city's offerings is endless but to make your must-visit list easy to access, we are sharing the Top -5 places to visit in Zurich, Switzerland. Let's give it a look:
Old Town: The city with a population of 5617 in 2015 is the financial powerhouse of the city contains full historical value. You will love it walking along its narrow streets on the east side of the river. While visiting Münstergasse, you will come to the Napfgasse with the Brunnenturm, the headquarters of the Lombard money changers in the 14th and 15th centuries. Hire old Town transfer from Zurich airport.

World-known Collection of Museums: Zurich is the city of renowned museums and art galleries including Museum of Art, Swiss National Museum, Centre Le Corbusier, Museum of Design, Rietberg Museum, Haus Konstruktiv, Uhrenmuseum Beyer, No Show Museum and many more. They are one of the most significant art museums in Europe that holds cultural and historical background of Switzerland. You must visit the Zürich Museum of Art by hiring our taxi Zurich airport to Zürich Museum of Art services for witnessing the largest collection of classic modern art in the world such as Munch, Picasso etc.

Exciting Churches: Churches and cathedrals are one of the main attractions among tourists in Zurich city. They are popular among domestic as well as international individuals because of their architecture and historical values. The top of them are Grossmünster (built between the 11th and 13th centuries), Fraumünster (Founded in 853 by Louis with a beautiful set of five stained glass windows), St. Peter (Largest clock face in Europe) and Predigerkirche (most high Gothic edifice in Zürich) etc. You must visit the Fraumünster by booking Zurich airport transfer to Fraumünster named after protestant Fraumünster hosts three aisled and pillared basilica with a gothic nave.

Parks and Nature: One of the main reasons to visit Zurich among tourists is its amazing and relaxing view parks surrounded by trees and spacious place to sit and explore. You can visit the Zoo, botanical and Chinese garden with Uetliberg. The most visited parks include Lake Zurich, Uetliberg Mountain, Lindenhofplatz, Limmat and many more but the most favorite hangout place among tourists and local is Lake Zurich. Book our airport transfer Zurich to Lake Zurich and enjoy jogging, picnics and swimming in the lake with promenades and parks.

Opera, Ballet and Theatres: If you are a music and cinema lover, It is the perfect entertainment destination for you. Here you can explore the city with Schauspielhaus Zürich - main theatre complex of the city or the Theatre Am Neumarkt - one of the oldest theatres of the city but Zurich Opera House is the most popular and most visited opera houses in the city. Located at the Sechseläutenplatz, it is considered the home of the Opera which holds concerts by Philharmonia orchestra for people. Enjoy the concerts with Noble Transfer's airport Zurich transfer to Opera House.
Premium Transfer Services across Switzerland & Europe
Whether you are visiting Switzerland for attending a business meeting or enjoying a vocational tour in Switzerland's finest resorts, we are here to offer you exceptional transfer services with no area left behind. Every year, there is a large number of travelers visit Switzerland and many of them struggle with efficient use of their time. Noble Transfer is an ideal choice for people traveling to Switzerland on business. Our drivers are well-informed with locality and possess proven credentials. You can be assured of picking up by safe and reliable hands and attend your business meetings on time.
You can book our services in advance so that you could get all of your transfer related grounds sorted well on time. Whether you are looking for a simple airport transfer or transport to your entire business trip, we are the most professional and reliable company with easy to access transfer services. Our ultimate mission is to deliver smooth and reliable transfer services for corporate and business travelers. You can contact us at any time as we are providing a 24x7 Customer supporting system.
We Make Your Journey Easy and Stylish
Noble Transfer is providing its airport transfer services in Switzerland and Europe and mainly covers the airports of Zurich, Basel, Stuttgart, Friedrichshafen, Geneva, Ibiza and Milan Malpensa. At every airport, you will get top-notch quality and affordable pricing. You can book our fast and reliable services in advance and stay in touch with our variety of services for different classes. Just enter your flight number while making your airport booking and we will add all the details of your trip including airport, terminal or arrival time, etc.
Pick up And Dropping Facility: Nobel Transfer is offering you conveniently pick up and dropping facility anytime anywhere you want at the most affordable prices. Just select the location you want to get picked and in a few minutes, you will appear with a professional and punctual chauffeur. We offer 60 min free waiting time at the airports and 15 min at all another destinations.

On-Time Service: While dealing with Noble Transfer, you can be assured of on-time availability. Our professional drivers make sure to take minimum time to get you picked from the moment you book our services. We have thousands of well-satisfied customers with us.

One way Travel: Nobel Transfer is offering you one-way airport transfer services from and to the most major European airports to all its customers. Just go to our website or mobile app and book our services.

Flexible Booking: To book our services, simply go to the website and make the request. We will let you choose the car of your choice and pick up from your selected location in no time
Drive around Zurich City in Luxury Airport Transfer Services
From Zurich airport to the city center, our luxury VIP airport transfer Zurich offered by Noble Transfer is unbeatable. Our clients always feel satisfied with the services provided by our top chauffeurs. Getting around Zurich is not tricky, but when it comes to riding options, then you have to make a smart choice. Though the business limousine or Chauffeur is simple, they are luxurious as well. It is a brilliant idea to take help with travel experts or you can discuss your tour plan. Noble Transfer will guide you with the best available airport transfer Zurich options which help you to choose the right option.
The chauffeurs have vast knowledge about the best local places near the airport due to which they are the best taxi alternative in Zurich, Switzerland.

The chauffeurs can guide you to the best places which the tourists love to visit from Zurich airport to the city center.

Noble Transfer is all about to fulfill your travel transportation needs and also guide the clients with efficient places at Zurich.
So there is nothing to worry about your trip whether it's an official tour, family trip or any other occasion, We from Noble Transfer will help you with top class airport transfer services and will make your whole trip easy. It would be best if you felt relaxed and enjoy the ride with the top chauffeurs offered by us.
We know that your every minute is precious and by making sure on-time availability, we try to eliminate all your unnecessary traveling stress and experience you the most comfortable, quick, luxury and lovable ride to your destination. Our chauffeurs are well-updated with the local traffic and routes and make your journey better.
Take a look at Top 9 Five Star hotels in Zurich to ensure a luxurious and comfortable stay
When it comes to dealing with a wide variety of entertainment, cultural tradition of Zurich goes out of the box and offers renowned museums & art galleries to explore whether it is enjoying the Zurich Film festival, most popular annual event "Street Parade" or several art moments including Cabaret Voltaire, etc. If you are a nightlife lover who likes to explore the beauty of a local town, then you must be amazed to find several Opera, ballet and theatres.
Zurich is home to a fine collection of world-famous luxury hotels, restaurants, bars, and clubs, etc.Our Zurich Airport Transfer assists you in exploring these places and helps you in ensuring your luxury stay in five-star hotels in Zurich at the most affordable rates. You can take our premium concierge services to get valuable suggestions upon tariff, safety, and comfort. In this post, we have figured out the Top 9 Five-star hotels for you to check-in and spend a luxury day & night. These hotels offer you a neat & clean environment with great interiors, amenities, proper comfort and pure luxury. Let's find out:
1. *****Hotel Baur au Lac*****: Established in 1844, it has been run and served by the same family for six generations. Situated at the few minutes' walk from the Paradeplatz financial district and the Bahnhofstrasse, this hotel has its own park and free minibar. You can check out this hotel by hiring our Airport Zurich transfer to Hotel Baur au Lac at the most affordable prices. The luxurious rooms & suites give us an amazing view of the sparkling lake. You live in the rooms decorated in Empire, Regency, and Art Deco style, marble bathrooms with ready upon request medical massages and physiotherapy and free Wi-Fi with top fitness center. They also offer Valet parking, limousine service and around the clock VIP concierge service.
2. *****Storchen Hotel***** - Located on the banks of the river and in Zurich's luxury shopping district, the Storchen Hotel is a first class, beautifully maintained hotel serving the most satisfactory hospitality for over 650 years. It takes only two minutes from the famous Bahnhofstrasse by hiring Airport Zurich transfer to Storchen Hotel where you can enjoy Swiss traditions with contemporary designs. From innovative cocktails on the stylish bar, live Piano music, Barchetta bar, Boulevard cafe and classy hotel lobby to modern furnishings boat pier, it is the perfect stay for embracing your luxury.
3. *****Widder Hotel***** - With 9 extravagant amazingly renovated beautiful buildings by popular artists, this five-star hotel is situated 200 meters from Bahnhofstrasse shopping street with 42 rooms and 7 suites, Widder bar & kitchen and renowned piano bar. By taking our business concierge services of Zurich airport transfer from and to Widder Hotel, you will be aware of its charges and other facts. As each of the rooms is different from one another in design and interior, it is the perfect blend of old architecture with modern designs. You stay in luxury rooms with free Wi-Fi, mini-bar and modern audio & video entertainment system.
4. *****Savoy Hotel Baur En Ville***** - Situated in the middle of the Zurich Old town and 5 minutes walk from Paradeplatz, Savoy Baur En Ville Hotel in the city center district offers a shared lounge and barbeque grills with own zurich airport shuttle service, 24-hour security, and housekeeping. Ensure the luxury, stylish and comfortable journey with Airport Zurich transfer to Savoy Hotel Baur En Ville. You will stay in classily furnished rooms equipped with a flat-screen TV, mini-bar and high-quality amenities like the heating system and direct dial telephone.
5. *****The Dolder Grand***** - Next to the cog railway station and reopened after being renovated in 2008, it is difficult to match the experience you get here by reaching in a limousine at Zurich Airport Transfer to and from Dodler Grand. The terrace overlooking the city, amazing lakes and Alps, astonishing modern art collection, impressive suites & rooms with unique interior designs including an extravagant 4000-meter spa with sauna and steam rooms make it an ideal and dreamy place for spending a night. All the rooms are equipped with flat-screen TVs, bathrobes, and slippers. It hosts 2 award-winning restaurants and 14 Gault Millau points awarded Saltz restaurants.
6. *****Park Hyatt Zurich***** - This contemporary 5-star hotel is located in Zurich's commercial district and just a few steps away from the stylish Bahnhofstrasse shopping street. You can set your impression by reaching to the hotel in a business limousine with Airport Zurich transfer to Park Hyatt Zurich. It is known for its modern and classy architecture combined with the latest comfortable amenities, 142 spacious hotel guest rooms including 12 custom-designed suites that offer heavenly relaxing & comforting experience. You can enjoy the health club with gym, treatment rooms, spas and sauna with separate facilities for women & men. The hotel is specially designed to meet the needs of every traveler.
7. *****Atlantis by Giardino***** – Situated at the Uetilberg Mountain in Zurich, this five-star hotel opened in December 2015 and offering luxurious & exclusive rooms, suites with modern art designs and indoor & outdoor pools. Contact our airport transfer Zurich to Atlantis by Giardino to avail of the services at the best prices. In Atlantis by Giardino, you will rest in air-conditioned rooms with flat-screen TVs, mini-bar and free Wi-Fi. Enjoy the panoramic view of the city and surrounding nature from the balcony. You can taste the delicious international fusion cuisine and elegant dipiu spa.
8. *****Marriott Hotel Zurich***** - Marriott Hotel Zurich is a great choice for all travelers who are looking for a combo of luxury with comfort and satisfaction. It is situated in the heart of the city where you can take a short walk from shopping districts and enjoy the sights of the old town. Hire transfer Zurich airport to Marriott Hotel and you will have a stress-free and stylish journey in no time. You get:
Free Wi-Fi

With 24-hour room service

Premium beds, free coffee and tea making amenities

Air conditioning and wireless connectivity for up to 6 devices

Stylish and luxury rooms with an amazing view of lakes

Luxury toiletries of Acca Kappa

Luxury work desk with a high-speed internet connection, printers, scanners, and Xerox machines.

24x7 open gym with sauna and solarium
9. *****Renaissance Zurich Tower Hotel***** - It is located in the heart of Downtown Zurich West and great accommodation for all types of tourists including businessmen or leisure travelers. You will spend your night in spacious air-conditioned rooms & suites that are equipped with flat-screen TVs, iPod docking stations and provide panoramic views. Zurich Airport Transfer to Renaissance Zurich Tower Hotel with professional chauffeurs helps you the luxurious and comfortable journey throughout the hotel. You can book a club room or a suite category and get free access to the executive lounge. For fitness freaks, it hosts a gym, sauna and steam bath.