Pre-book Your Private Transfer: Call
Noble Transfer
Scholarship Program
Noble Transfer is one of the popular, reliable, and leading online private transfer companies offering safe, secure, comfortable, and luxurious private airport transfer services in Switzerland and across Europe at the most affordable prices. Visiting a new country sounds fun. You get the opportunity to see a new place, meet different people, and experience completely never-seen places. But when your flight lands at the airport, you are all tired from long hours of journey. There is no better option to relax your mind and body than Noble Transfer's Private airport transfer services to reach your destination.
As you book our services, wait for our drivers to pick you up from the location. We work with experienced, well-trained & well-knowledged chauffeurs who are committed to your utmost comfort and privacy. They will meet & greet you at the location, take care of your luggage, and politely escort you to your chosen vehicle. They are very well aware of the local routes and everything that you need to know about the country you are visiting. Ask them about the best places to visit, hotels to stay, or anything else. Our drivers are multilingual so you don't have to face a language barrier
We are offering a group of luxury fleets to deliver you an unforgettable airport transfer experience. It includes Business Car Class, Premium Economy car class, and many more. All our luxury fleets are designed as per your comfort and needs. They are equipped with the latest technology and safety features. Apart from these, we also have a high-speed WiFi facility so that the passengers can execute their tasks in a dedicated environment. Not only this, but we also follow all Covid-19 safety protocols as your health is our topmost priority. Every vehicle gets cleaned before & after every ride to attain hygiene requirements.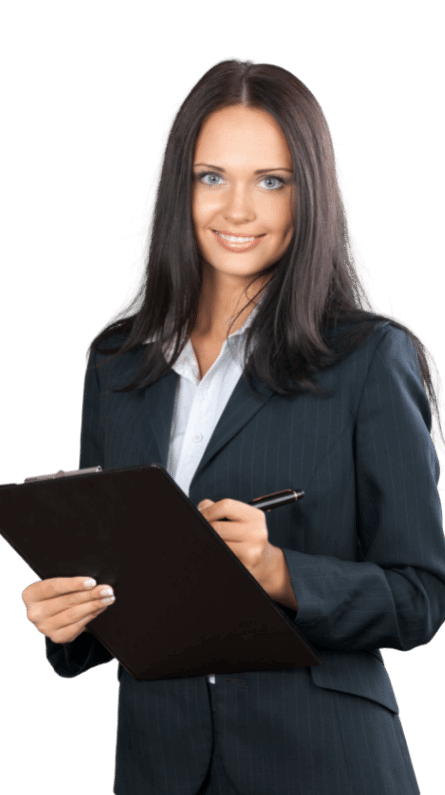 Scholarship Details
Are you looking to finance your study expenses? No need to worry!! You are not alone. Enrolling in further studies brings a range of expenses for students but fortunately, there are many ways to deal with it. You may know that today a variety of scholarships and grant programs are being offered by various private companies and one of them is the Noble Transfer Scholarship Award.
Our Noble Transfer Scholarship Award is specially designed for the students who are getting their education in any educational institute in Switzerland, Austria, France, Netherlands, Spain, Belgium, Sweden, Norway, Ireland, Italy, Denmark, Finland, Luxemburg, Germany, UK, Israel in Europe. After getting a school education, young minds look for higher studies in various streams. Be it Engineering, Medical, Architecture, Science Commerce, or anything else. Many students suffer from fund deficiency. Our ultimate agenda is to support the foreign education of students at the undergraduate level and try to eliminate their financial issues. Whatever your course is, if you are enrolling with an educational institution situated in the above-mentioned countries, we are here to help you fly your wings. Find the opportunity right here and apply now.
Surprisingly, scholarships containing thousands of dollars go waste every year as students don't apply for them. The reason could be a lack of awareness of students regarding where to look or how to apply. And even some of the scholarships don't give full coverage for your costs of study. We will help you decrease your expenses and support your knowledge. Read the full details of our scholarship program below and see your dreams coming true.
Why Go With Noble Transfer Scholarship Program?
Education is the foundation of a successful career. But the rising cost of education makes it difficult for students to bear the educational expenses. Here, our scholarship program acts as financial assistance to these students and allows them to pursue their education toward building a secure future.
Students can get admission to the reputed schools & universities providing a quality and diverse environment of learning. Not only this, it could be a revolutionary step for the freshmen to help them focus on their goals. They don't have to worry about paying college fees and enhance their resume-making skills to present to the interviewer. Get more information below.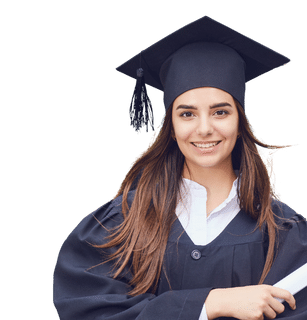 Who Is Eligible?
Our scholarship program is available for needy students studying in certain countries across Europe (Switzerland, Austria, France, Netherlands, Spain, Belgium, Sweden, Norway, Ireland, Italy, Denmark, Finland, Luxemburg, Germany, UK, and Israel), US, AUS and Canada depending on the academic and financial criteria that every candidate is required to fulfill.
We accept applications from students getting an education from the described countries: Switzerland, Austria, France, Netherlands, Spain, Belgium, Sweden, Norway, Ireland, Italy, Denmark, Finland, Luxemburg, Germany, UK, and Israel in Europe
High school students or students below the age of 18 are recommended to get a consent letter from their parents or legal guardians.
All the entries will be reviewed and a scholarship will be granted discretionary.
Limit of one entry per contestant.
Candidates must submit proof of low income and other financial statements.
Applicants must reside in one of these countries where the application process works like interviewing candidates etc.
The criteria for selecting the winners of the scholarship program go through a few rounds include Viewing students' academic excellence awards, Authentic financial requirements, Admission to a reputed university or program of study, Relevance of a particular field of study etc.
Candidates are also judged on their ability to express their coherent educational and career plans as well as extracurricular activities and achievements. Additionally, their capability of achieving their goals and sufficient years of working experience in their field of interest.
The financial assistance from the Noble Transfer Scholarship Program assists students with study and certain necessary expenses according to the needs of students but is subject to the Terms & Conditions of the program.
Applicants should also be prepared for the interview round by the scholarship committee discussing their financial scenario, academic records, and performance throughout the year.
It is the perfect time to apply for our scholarship program. Don't let the opportunity go out of hand. Keep in mind that there are only a few scholarships that cover your necessary expenses.
Deadline
Applications should be submitted no later than December 31, 2022
The deadline for submitting completed application forms should not be later than 31st December 2022. The essays shall be going through an in-depth evaluation by our Scholarship Committee and the winner's name could be seen on our official website in December 2022. All you need to meet the Terms & Conditions to participate in our scholarship program.
How to Apply??
If you want to apply for our scholarship program, you need to submit your "letter or essay of request" to our scholarship committee along with following requirements:
Name & address in the header
Personal details (Full name, Phone, Address and Email Id)
Name of school
Area of study
The requesting letter should be in at least 1200 words
It must be sent in Word/ WordPad format. PDF format is not allowed.
Plagiarized or duplicate articles would not be entertained.
The letters will be closely observed by our committee and the recipients will be selected on the basis of the overall quality of their application material. You can send your applications to our email Id info@nobletransfer.com along with your full name, contact information, and school that you are educating in.
Terms & Conditions
Our company will grant the Scholarship Award to the winner directly to their institute email ID. The whole process will be hassle-free, easy & fast.
Noticeable thing is that the funds delivered by us will be used for the sole purpose of catering to students' educational expenses. For example, Tuition, Books, Supplies, and any additional fees necessary for students' course work.
To make the whole process reliable, fair & authentic, our Scholarship Committee shall conduct a thorough review before awarding prizes. If any suspicious or misleading information is detected on your official entry, you will be disqualified without sending any prior notification. We accept only one entry per student.
Any kind of purchase or payment is strictly forbidden to enter or win the contest. Keep in mind that any banned activity will not improve your chances of winning.
Our scholarship program aims to support students willing to study further but unable due to financial disabilities. We help you showcase your skills and improve your plans.