Pre-book Your Private Transfer: Call
Have any Questions?
Planning a trip to Paris? As you land at one of the bustling airports in the city, the last thing you want is to waste precious time standing in a long taxi queue. Fortunately, there's a better way to start your journey smoothly and efficiently. By pre-booking Paris airport transfer, you can skip the taxi queue and save both time and money. In this article, we'll explore the benefits of airport transfers and provide you with essential tips on how to make the most of this convenient service.
Benefits of Pre-booking Airport Transfers
Save Time and Avoid Long Taxi Queues
Picture this: you've just stepped off a long flight, eager to explore the enchanting streets of Paris. However, the sight of a never-ending taxi queue dampens your spirits. By pre-booking airport transfers, you can bypass these queues and have a dedicated driver waiting for you upon arrival. No more wasting time in line – you can head straight to your transfer vehicle and begin your journey without delays.
Fixed and Transparent Pricing
One of the advantages of pre-booking airport transfers is the assurance of fixed and transparent pricing. Unlike taxis, where the fare may vary depending on traffic or route changes, airport transfer services offer a predetermined price. This means you won't have to worry about unexpected surcharges or meters ticking away in heavy traffic. The price you see is the price you pay, providing peace of mind and avoiding any last-minute financial surprises.
Reliable and Professional Service
When it comes to transportation, reliability is key. By choosing a reputable airport transfer service, you can count on professional drivers who prioritize punctuality and customer satisfaction. These drivers are familiar with the city's roads, ensuring a smooth and efficient transfer to your destination. Additionally, reputable transfer companies often have well-maintained vehicles that prioritize passenger comfort, making your journey all the more enjoyable.
Convenient Door-to-Door Transportation
Paris airport transfers offer the convenience of door-to-door transportation. Once you've made your booking, the transfer company will take care of the logistics, ensuring a seamless experience from the airport to your hotel or any other desired location. With airport transfers, you won't have to worry about navigating public transportation or dragging your luggage through crowded streets. It's a hassle-free way to start your Parisian adventure.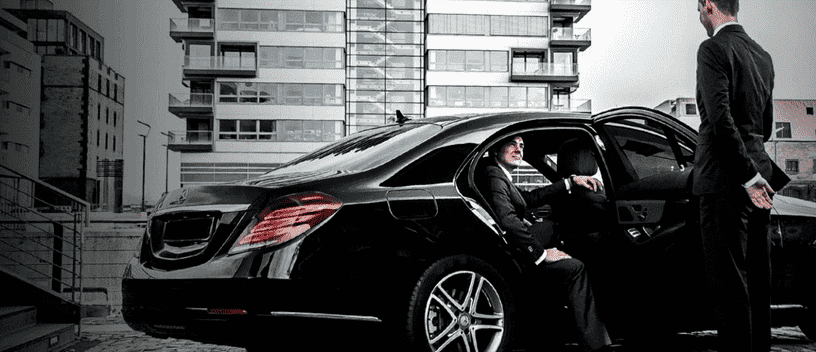 Choosing the Right Paris Airport Transfer Service
With numerous transfer options available, it's essential to choose the right service that meets your needs and preferences. Here are some tips to help you make an informed decision:
1. Research Different Transfer Options: Take the time to explore various transfer options available at the airport. Consider factors like pricing, services offered, and customer reviews.
2. Price, Reviews, and Services: Compare prices and read reviews from previous customers. Look for a transfer service that has positive feedback and offers the services you require, such as private transfers, shared transfers, luxury options, or shuttle services.
3. Select a Reputable and Experienced Company: Opt for a transfer service with a solid reputation and experience in the industry. This ensures professionalism, reliability, and quality service throughout your journey.
Pre-booking Airport Transfers Online
Gone are the days of making phone calls or standing in long queues to book your airport transfer. With the advent of online platforms and websites, the process has become simpler and more convenient. Here's how you can pre-book your Paris airport transfer online:
1. Explore Online Platforms and Websites: Start by exploring reputable online platforms or websites that offer airport transfer services. Look for user-friendly interfaces and detailed information about the services provided.
2. Compare Prices and Services: Utilize the available tools to compare prices and services offered by different transfer providers. Consider factors such as vehicle types, additional amenities, and any special requirements you might have.
3. Read Customer Reviews and Ratings: Take the time to read customer reviews and ratings for the transfer companies you are considering. This will give you insights into the experiences of previous customers and help you make an informed decision.
4. Follow the Easy Booking Process: Once you've selected a transfer service, simply follow the easy booking process provided on the website. Enter your travel details, choose your vehicle type, and make the necessary payment securely online.
By pre-booking your airport transfer online, you can ensure a stress-free and efficient start to your Parisian journey.
Types of Paris Airport Transfers
Paris airport transfer come in various types to suit different needs and budgets. Here are some common options you can choose from:
Private Transfers
Private transfers offer a personalized and exclusive experience. With a private transfer, you'll have a dedicated vehicle and driver at your service, ensuring maximum comfort and convenience. This option is ideal for individuals or groups who value privacy and prefer a direct transfer to their destination.
Shared Transfers
Shared transfers are a cost-effective option for budget-conscious travelers. In a shared transfer, you'll share the vehicle with other passengers heading in the same direction or to nearby locations. Although the journey may take slightly longer due to multiple drop-offs, it presents an opportunity to interact with fellow travelers and split the cost.
Luxury Transfers
For those seeking a touch of elegance and luxury, luxury transfers are the way to go. These transfers provide top-of-the-line vehicles, often with added amenities such as Wi-Fi, leather seats, and refreshments. Whether you're traveling for a special occasion or simply want to indulge in comfort, luxury transfers offer a heightened experience.
Shuttle Services
Shuttle services are a popular choice for larger groups or families traveling together. These services operate on fixed schedules and offer shared transportation between the airport and designated pick-up/drop-off points. Shuttle services are a convenient option, providing a balance between cost-effectiveness and comfort.
Limousine Services
If you're looking to make a grand entrance or simply want to experience luxury at its finest, consider a limousine service. Limousine transfers offer sophistication and style, with professional chauffeurs and well-appointed vehicles. It's an excellent choice for special occasions or if you want to make a lasting impression.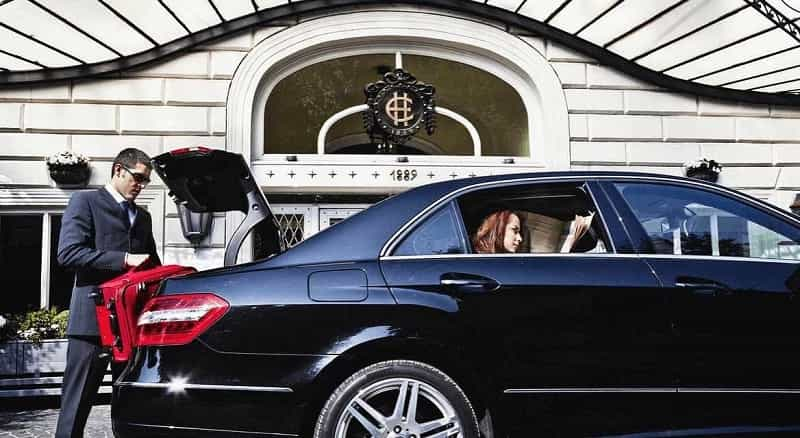 Tips for a Smooth Airport Transfer Experience
To make the most of your Paris airport transfer, here are some essential tips to keep in mind:
1. Provide Accurate Flight Details: When making your booking, ensure you provide accurate flight details such as arrival time and flight number. This information allows the transfer company to track your flight and adjust pickup times in case of any delays.
2. Communicate Any Special Requirements: If you have any special requirements, such as the need for a child seat or wheelchair-accessible vehicle, inform the transfer company in advance. They will make the necessary arrangements to accommodate your needs.
3. Be Punctual and Prepared: Aim to arrive at the designated meeting point a few minutes before the scheduled pickup time. This ensures a smooth handover and minimizes any potential delays. Additionally, make sure you have all your travel documents, contact details, and important belongings readily accessible.
4. Keep Important Documents and Contact Details Handy: Keep your passport, identification, and other essential documents easily accessible during your transfer. It's also a good idea to have the contact details of the transfer company readily available, in case you need to reach them for any reason.
5. Follow Instructions from the Transfer Provider: Listen to and follow any instructions provided by the transfer provider or driver. This includes directions for meeting points, baggage handling, and any other relevant information. By cooperating, you can ensure a smooth and hassle-free transfer experience.
Cost Comparison: Taxis vs. Airport Transfers
Now, let's compare the costs between traditional taxis and pre-booked airport transfers. While taxi fares can vary based on traffic conditions and route changes, pre-booking your airport transfer offers several advantages in terms of cost:
1. Potential Cost Savings: By pre-booking your transfer, you have the advantage of knowing the price upfront. This allows you to budget your transportation expenses and avoid potential price surges during peak times or heavy traffic.
2. Additional Charges and Hidden Fees: Taxis often include additional charges, such as airport surcharges, late-night fees, or luggage fees. These extra costs can quickly add up, resulting in an inflated fare. With pre-booked transfers, you can avoid these hidden fees and enjoy a transparent pricing structure.
3. Price Certainty: When you pre-book an airport transfer, you have the peace of mind of knowing the exact cost of your journey. This eliminates any uncertainty or surprises that may arise with taxis, where the fare can be influenced by various factors.
By considering these factors, you can make an informed decision and potentially save both time and money by opting for pre-booked airport transfers.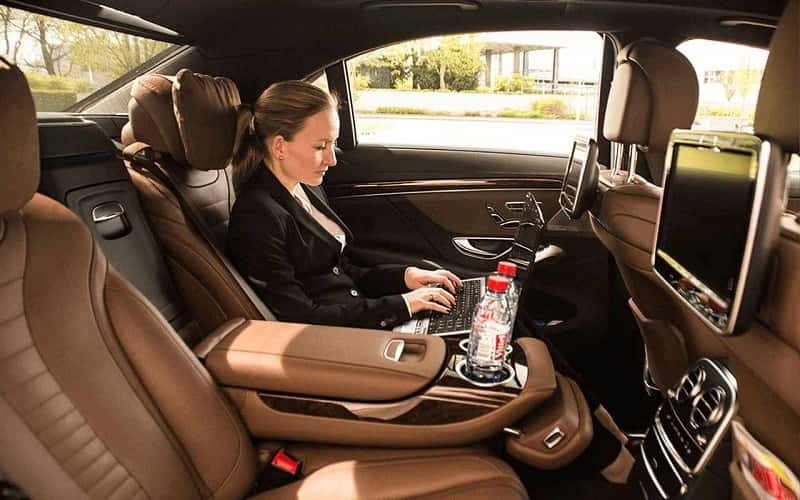 Safety and Security Considerations
When it comes to transportation, safety and security are of paramount importance. Here's why pre-booked airport transfers offer a reliable and secure option:
1. Safety Measures: Reputable transfer companies prioritize passenger safety and take appropriate measures to ensure a secure journey. They adhere to strict safety protocols, regularly maintain their vehicles, and employ experienced and licensed drivers.
2. Comparison with Regular Taxis: While regular taxis may also have safety measures in place, the standards can vary. By choosing a reputable transfer service, you can have peace of mind knowing that the company maintains high safety standards and prioritizes passenger well-being.
3. Licensed and Insured Drivers: Transfer companies typically employ licensed and insured drivers who have undergone thorough background checks. This ensures that you are in the hands of a professional who has the necessary qualifications and expertise to navigate the city safely.
By opting for pre-booked airport transfers, you can travel with confidence, knowing that your safety and security are a top priority.
Extra Services Offered by Airport Transfer Providers
In addition to convenient transportation, many airport transfer providers offer extra services to enhance your journey. These additional services can vary depending on the company, but here are some common offerings:
1. Luggage Assistance: Transfer providers often offer assistance with handling your luggage, making your journey more comfortable and hassle-free. The driver can help you load and unload your bags, ensuring that you don't have to worry about heavy lifting.
2. Multilingual Drivers: If language is a concern, many transfer providers offer multilingual drivers who can communicate effectively in various languages. This can be particularly helpful if you're not fluent in French and want a smoother and more personalized experience.
3. Child Seats and Boosters: Families traveling with young children can benefit from the availability of child seats and boosters. By informing the transfer provider in advance, they can provide the appropriate safety equipment to ensure a safe journey for your little ones.
4. Wi-Fi and Charging Facilities: To cater to the modern traveler, some transfer vehicles offer Wi-Fi connectivity and charging facilities. This allows you to stay connected, catch up on emails, or share your journey on social media while on the move.
5. Sightseeing Options and City Tours: If you're looking to make the most of your time in Paris, some transfer providers offer sightseeing options and city tours. This allows you to start exploring the city right from the moment you arrive, maximizing your experience during your stay.
These additional services can add value and convenience to your airport transfer experience, making it more than just a means of transportation.
Conclusion
When it comes to starting your Parisian adventure on the right foot, skipping the taxi queue and opting for pre-booked Paris airport transfer is the way to go. By pre-booking your transfer online, you can save time, enjoy transparent pricing, and experience reliable and professional service. With various transfer options available, you can choose the one that best suits your needs and preferences. So, why wait in long queues or deal with the uncertainties of taxis when you can have a stress-free and enjoyable journey from the moment you arrive? Make the most of your time in the City of Lights with Paris airport transfers.
Street address
City
State
Zip code
Country
Street address
City
State
Zip code
Country
Street address
City
State
Zip code
Country