Pre-book Your Private Transfer: Call
Have any Questions?
If you're traveling for work, figuring out how to make the most of your time is essential. This doesn't just mean maximizing your productive time when in meetings in your hotel room - this can also mean maximizing your productivity during the ride in your chosen Rijeka airport transfer service.
But how do you maximize productivity in a moving vehicle? If this is something you're wondering about, keep reading. This article will help you learn how to make the most of your Rijeka car service ride, and our tips and tricks will ensure you don't have to worry about even a single wasted minute.
Tips and Tricks to Boost Your Productivity During Your Limousine Service Rijeka Trip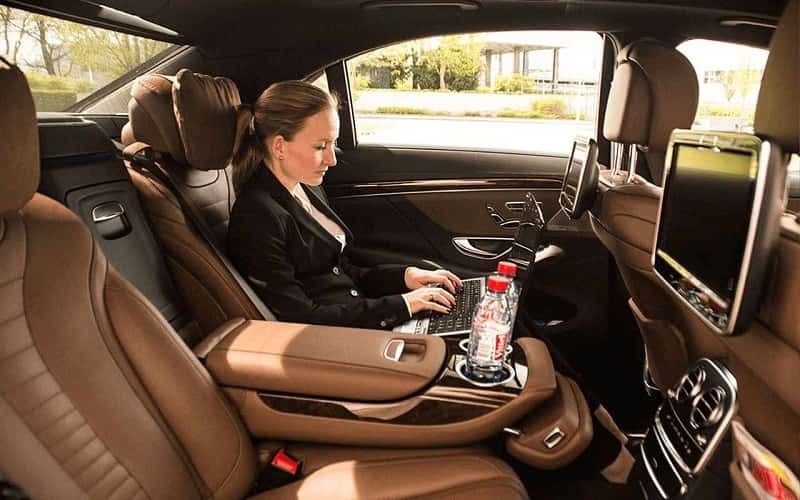 Staying productive in a vehicle does not necessarily mean working, though that can be included as well. Here are some ways to make the most of your time in your Rijeka chauffeur service vehicle:
1. Check Your Emails: If your airport transfer Rijeka ride is a short one, one of the best ways to make the most of your time is to spend it reading and answering your emails. This task can take up a significant amount of a person's work day, and getting some emails answered while on the move frees up your time in the office to spend on other things. And if you're not traveling for work, getting your emails answered and out of the way means you can spend your downtime stress-free without feeling the need to rush back to your hotel to get caught up on them!
2. Take Time to Read: For people caught up in their workday, finding time to catch up on that book they're in the middle of can be a challenge. That's where your time in your Rijeka chauffeur ride comes in handy. Because you're not the one driving the vehicle, you can take the time to pull out your book (or open your e-reader) and get caught up on a few pages of your scintillating read!
3. Network: Networking and socializing are great ways to not only build work connections but also to stay in touch with people in your personal life, including your friends and family. Taking the time during your chauffeur service Rijeka ride to reply to messages, check social media for the day, or make phone calls can be a great way of spending your time traveling productively without feeling like you're working during the time that's supposed to be your own.
4. Listen to Podcasts: Does your Rijeka limousine service vehicle have a sound system enabled? You can ask your chauffeur if it would be possible for you to link a podcast to the sound system. Podcasts can be a great way to take a deep dive into a topic you're interested in, whether it be for work or just something you'd like to learn more about. They usually last between 30 minutes and 1 hour, so listening to a podcast or two is a good idea for longer journeys.
5. Create a To-Do List: Are you traveling early in the morning or late at night? If you've got a few minutes, you can spend your time in your car service Rijeka ride creating a to-do list for the day ahead or the next day. This won't take much time and can make it easier to organize your time so you can make the most of it.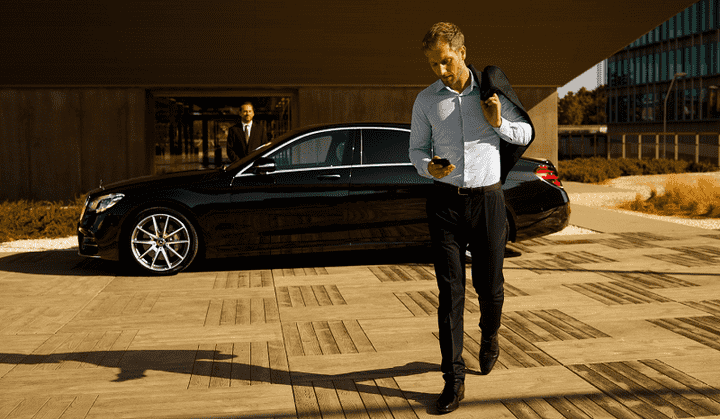 6. Learn a New Language: Learning a new language can greatly benefit you both personally and professionally. You can take a few moments during your airport Rijeka transfer ride to catch up on your language learning using the language skills mobile app of your choice. Alternatively, if you're looking to hone your skills in a language you're currently learning, you can also take the time to read a book or listen to a podcast in that language.
7. Plan Your Social Media Posts: In today's day, many people find that social media is a key part of their work day. No matter whether you're scheduling posts on Twitter, LinkedIn, or Instagram, using the precious time afforded to you during your chauffeur Rijeka service ride will help you get your social media sorted for the day.
Nobel Transfer Chauffeured Rides
Nobel Transfer is a private airport transfer service transportation company. They offer clients a range of services, including transfer Rijeka airport, intercity rides, and more. No matter whether you're looking for a way to get to your hotel after your flight or need help getting around the city, they are there to help you.
This airport transfer service boasts a fleet of high-end luxury vehicles and a team of highly trained professional chauffeurs. Their chauffeurs will be on hand to ensure that your time in their vehicle is safe and comfortable and that you reach your destination on time. Nobel Transfer's dedication to punctuality and quality service has made them one of the top transportation service providers in the industry.
Street address
City
State
Zip code
Country
Street address
City
State
Zip code
Country
Street address
City
State
Zip code
Country