Pre-book Your Private Transfer: Call
Have any Questions?
Preparing for all eventualities is a must when planning a vacation to Croatia. This includes knowing how early to book your airport transfer service, so you don't need to worry about a lack of vehicles forcing you to choose a different mode of transportation or car service Dubrovnik from the one which you prefer.
In this article, we'll help you understand why a Dubrovnik airport transfer service can make your time in Croatia more enjoyable. We'll also look at some of the peak tourist times so you have a better idea of when to book your vehicle to ensure you don't face any difficulties.
How Airport Transfer Services Make Travel Stress-Free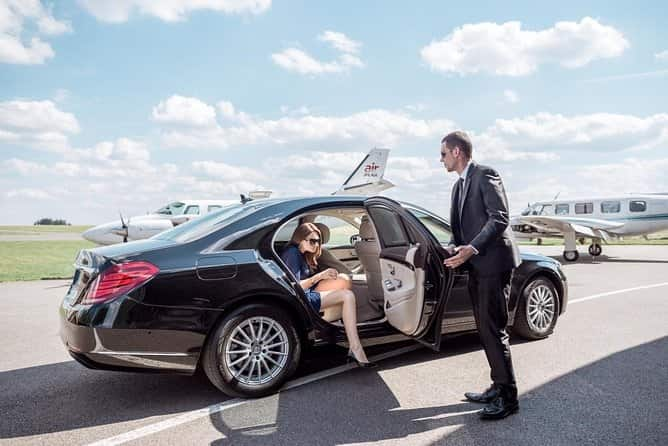 Airport transfer Dubrovnik services are designed to make your travel experience as stress-free as possible. This type of car service takes the place of services such as public transport and shared transfer services, allowing you to avail of door-to-door pick-up and drop-off services. This means you don't have to worry about walking around with your luggage while trying to find a taxi or your hotel.
Additionally, because a Dubrovnik chauffeur service is generally booked in advance, there is significantly less stress for you on your day of travel. You can rest easy knowing your vehicle will meet you at your airport or hotel, allowing you to enjoy your travel experience to the maximum.
Another benefit to availing an airport limousine service Dubrovnik is that you don't need to worry about public transportation disruptions affecting your travel schedule. While public transport vehicles may not be operating due to concerns such as strikes, booking an airport chauffeur service Dubrovnik means that you never have to worry about being left high and dry due to unexpected events.
When to Book Airport Transfer Services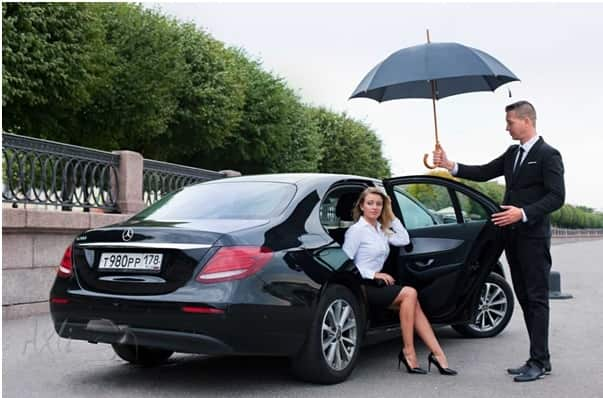 Ideally, you should book an airport Dubrovnik car service as early as possible. Once your travel schedule is decided, you can book your airport and intercity transfer so that you don't have to worry about being unable to find a vehicle.
That said, if you're planning your travel in a relatively short period of time, knowing whether you're traveling during a country's peak tourist season can help determine how early you should book Dubrovnik chauffeur services. The busier that a place will be, the earlier you should book a car service – after all, you won't be the only person looking to take advantage of these services!
If you're traveling to Croatia, what you should know is that summer is the peak season for visitors. This means that, during the months of July and August, you can expect greater crowds due to the country's pleasant weather. Additionally, this is traditionally when schools are on holiday, making it easier for families with young children.
If you're traveling during this period of time, making your bookings as early as possible is essential. This doesn't only include hotels and ferry rides but also a Dubrovnik limousine service and other car services. While this season is popular for the mild weather, it's essential to remember that it is also the most expensive time to visit Croatia.
However, the other months of the year are the shoulder season (May to June) and the low season (November to April) in Croatia. This means that there are fewer visitors to the country, partly because the weather is not as ideal as during the high season. During the shoulder season, the weather starts to warm up, but it isn't as warm as it is during the summer months. On the other hand, the off-season is much cooler and is the ideal time to visit the country if you're looking to make the most of the snow and winter activities.
During these months, there's a lower chance that bookings will be full, and you can generally find hotels available closer to your date of travel. This also applies to chauffeur Dubrovnik services and transfer Dubrovnik airport services. However, it's always best to book as early as possible, just in case your port of travel is unexpectedly busy, even during the off-season.
Nobel Transfer Chauffeured Rides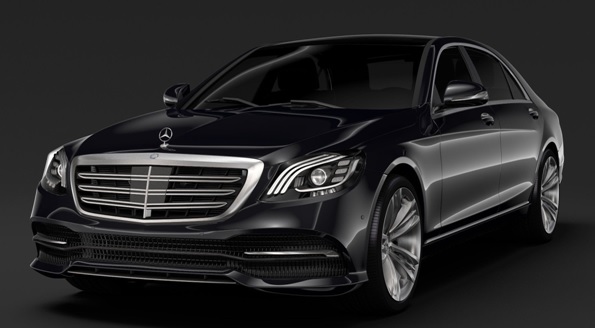 Nobel Transfer is a private chauffeured transportation service that offers clients the ability to book high-end vehicles for a luxury travel experience. This includes everything from airport transfers to intercity rides, ensuring you have a comfortable and stress-free experience when traveling in Croatia.
The company's chauffeurs are always available to help with your needs and are dedicated to ensuring that you enjoy your ride while making your destination safely and on time. Nobel Transfer asks that you book your airport Dubrovnik transfer at least 48 hours in advance of your travel, though you can also contact them directly if you have any last-minute, emergency booking requirements to discuss the same.
Nobel Transport boasts a fleet of luxury, high-end vehicles and a team of chauffeurs who are dedicated to providing clients with the best service possible. This has made them one of the top transportation services in the industry, and you can trust that they will ensure you reach your destination safely and happily.
Street address
City
State
Zip code
Country
Street address
City
State
Zip code
Country
Street address
City
State
Zip code
Country