Pre-book Your Private Transfer: Call
Have any Questions?
Are you dreaming of a picturesque and unforgettable journey through the streets of Paris? Look no further than Noble Transfer's Paris Car Service. Offering the epitome of luxury, comfort, and personalized service, Noble Transfer takes your travel experience to new heights. Whether you are visiting the City of Love for leisure or on a business trip, their exceptional car service ensures that your journey becomes a poetic adventure.
Introduction
Paris, renowned for its romantic ambiance, iconic landmarks, and rich history, captivates millions of visitors each year. To truly immerse yourself in the enchanting atmosphere of this city, you deserve a transportation service that matches its elegance. Noble Transfer combines luxury, professionalism, and convenience to provide an unparalleled car service experience in Paris.
What is Noble Transfer?
Noble Transfer is a premier chauffeur service specializing in luxury transportation across various cities worldwide. With a strong commitment to quality, they offer top-notch services tailored to the needs of discerning travelers. Their fleet of high-end vehicles, highly skilled chauffeurs, and attention to detail set them apart as a leader in the industry.
Paris Car Service: The Ultimate Luxury Experience
Luxury Fleet
Noble Transfer boasts a remarkable fleet of luxurious vehicles that cater to diverse travel preferences. Whether you desire a sleek sedan, a spacious SUV, or a classy limousine, they have the perfect car to complement your style and requirements. Each vehicle is meticulously maintained, ensuring a smooth and comfortable ride.
Professional Chauffeurs
The chauffeurs at Noble Transfer are not only experienced drivers but also true professionals in the art of hospitality. Fluent in English and well-versed in Parisian culture, they provide a warm and welcoming service. Your chauffeur will be more than just a driver; they will be your local guide, offering valuable insights and recommendations to enhance your journey.
Punctuality and Reliability
Time is of the essence, especially when you have a schedule to keep or flights to catch. Noble Transfer understands the importance of punctuality, and their chauffeurs are known for their reliability. They will be at your designated pickup location on time, ensuring that you reach your destination promptly, stress-free.
Personalized Service
At Noble Transfer, personalization is at the core of their service philosophy. They understand that every traveler has unique needs and preferences. Whether you require a child seat, have specific music preferences, or need assistance with luggage, their team will go above and beyond to accommodate your requests. Your comfort and satisfaction are their utmost priorities.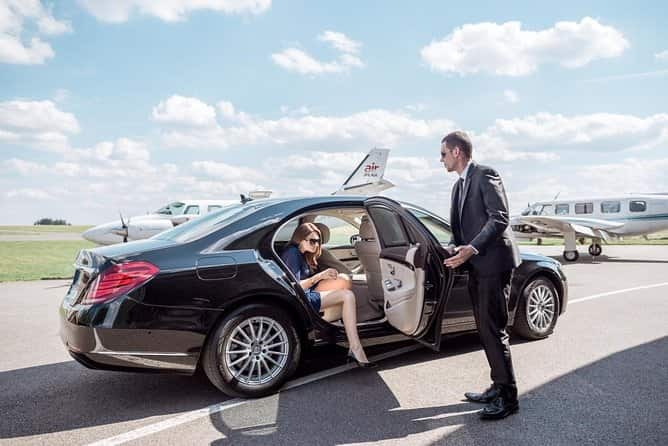 Exploring the City of Love with Noble Transfer
Paris is a city that invites exploration and discovery. With Noble Transfer's Paris Car Service, you can embark on an enchanting journey through this captivating city.
Sightseeing Tours
Experience the magic of Paris by taking a tailor-made sightseeing tour. From the magnificent Eiffel Tower to the grandeur of the Louvre Museum, your chauffeur will guide you through the city's iconic landmarks, providing historical context and local insights along the way. Capture the essence of Paris as you indulge in its breathtaking beauty.
Shopping Excursions
Paris is a fashion capital, home to renowned designer boutiques and world-class shopping districts. With Noble Transfer, you can enjoy a seamless shopping experience. Your chauffeur will transport you to the finest shopping destinations, ensuring a hassle-free and luxurious spree. Revel in the glamour of the Champs-Élysées or explore the trendy boutiques of Le Marais – the choice is yours.
Nightlife and Entertainment
When the sun sets, Paris comes alive with its vibrant nightlife and entertainment options. From Michelin-starred restaurants to lively cabarets, the city offers a plethora of experiences. With Noble Transfer's Paris Car Service, you can revel in the city's nightlife while enjoying the safety and comfort of a dedicated chauffeur. Whether you wish to dine at a world-class restaurant or attend a dazzling show, your chauffeur will be there to escort you.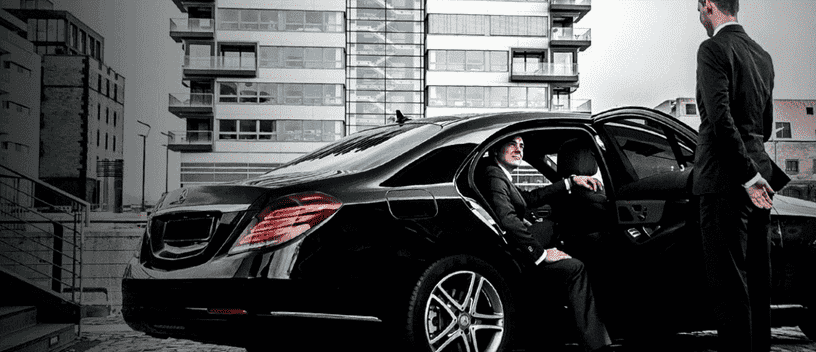 Corporate Travel Solutions with Noble Transfer
In addition to leisure travelers, Noble Transfer caters to the needs of corporate clients. They offer a range of services designed to streamline business travel and provide a first-class experience.
Airport Transfers
Arriving at the airport after a long journey can be exhausting. Noble Transfer's airport transfer service ensures a seamless and comfortable transition from the airport to your destination. Your chauffeur will be waiting for you at the arrivals hall, ready to assist you with your luggage and provide a smooth and efficient transfer to your hotel or any other location in Paris.
Business Meetings and Events
When it comes to business meetings and events, professionalism and reliability are paramount. Noble Transfer understands the importance of making a lasting impression. Their chauffeurs will transport you to your business engagements with precision and punctuality, allowing you to focus on your objectives while enjoying the comfort of their luxurious vehicles.
Road shows and VIP Services
For executives on the move, time is a valuable asset. Noble Transfer offers road show services that cater to the fast-paced needs of business professionals. Their chauffeurs are experienced in navigating the city efficiently, ensuring that you reach multiple destinations promptly. With their VIP services, you can enjoy a seamless and stress-free travel experience tailored to your specific requirements.
Safety and Comfort: The Top Priority
Noble Transfer prioritizes the safety and comfort of their clients above all else. They go to great lengths to ensure that you enjoy a secure and relaxed journey throughout your time in Paris.
Well-Maintained Vehicles
Every vehicle in Noble Transfer's fleet undergoes regular maintenance and rigorous inspections. This commitment to quality ensures that you travel in a safe and reliable vehicle. The interiors are impeccably clean, providing a pristine environment for your journey.
COVID-19 Safety Measures
In these unprecedented times, Noble Transfer has implemented comprehensive safety protocols to safeguard the health and well-being of their clients. They adhere to all local health guidelines, including regular sanitization of vehicles, mandatory mask-wearing, and the provision of hand sanitizers. Rest assured that your safety is their utmost priority.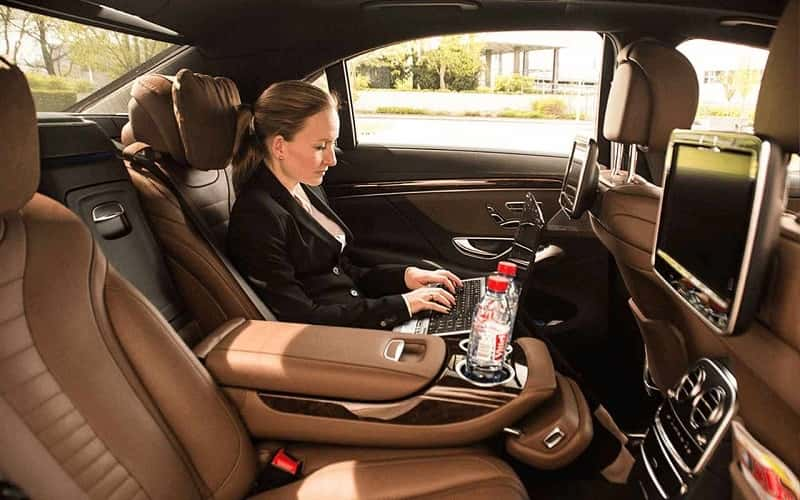 Booking Process Made Easy
Noble Transfer strives to make the booking process as seamless and convenient as possible.
Online Reservation System
With their user-friendly online reservation system, you can effortlessly book your Paris Car Service in a few clicks. Simply provide your travel details, select your desired vehicle category, and make a secure payment. Your booking confirmation will be sent to you promptly, providing peace of mind and certainty for your upcoming journey.
Customer Support
Noble Transfer's commitment to exceptional service extends to their customer support. Their dedicated team is available around the clock to assist you with any queries or special requests you may have. Whether you need to make changes to your reservation or require additional information, their knowledgeable and friendly staff will provide prompt and reliable assistance.
Conclusion
Paris, with its timeless charm and romantic allure, deserves a transportation service that matches its grandeur. Noble Transfer's Paris Car Service offers a poetic adventure through the city's streets, combining luxury, comfort, and personalized service. Whether you are exploring its iconic landmarks, indulging in shopping sprees, or attending business engagements, Noble Transfer ensures a seamless and unforgettable journey. Trust in their commitment to safety, professionalism, and customer satisfaction as you embark on a memorable experience in the City of Love.
FAQs
1. Can I book a Paris Car Service in advance?
Yes, you can easily book Noble Transfer's Paris Car Service in advance through their user-friendly online reservation system. Plan your journey ahead and secure your luxury transportation with ease.
2. Are the chauffeurs fluent in English?
Absolutely, Noble Transfer's chauffeurs are fluent in English and possess excellent communication skills. They will be your local guide, ensuring a smooth and enjoyable journey.
3. What safety measures are in place during COVID-19?
Noble Transfer takes COVID-19 safety seriously. They follow all local health guidelines, including regular sanitization of vehicles, mandatory mask-wearing, and the provision of hand sanitizers. Your safety and well-being are their top priorities.
4. Can I customize my sightseeing tour?
Certainly, Noble Transfer's Paris Car Service allows for personalized experiences. You can customize your sightseeing tour according to your preferences and interests. Simply discuss your requirements with your chauffeur, and they will tailor the tour to suit your needs.
5. Are there any hidden charges or fees?
No, Noble Transfer believes in transparency and honesty. The price you see during the booking process is the final price you pay. There are no hidden charges or fees, ensuring a hassle-free and straightforward experience.
Street address
City
State
Zip code
Country
Street address
City
State
Zip code
Country
Street address
City
State
Zip code
Country