Pre-book Your Private Transfer: Call
Have any Questions?
When we talk about Fuerteventura, what comes to mind is the miles and miles of white and golden sand beaches that has turquoise water. This place is just perfect for anyone who loves the sun and wants to spend an ample amount of time near the transparent water. It's one of the few islands that has a bit of everything that you can wish for a holiday.
Fuerteventura is the easternmost of the Canary Islands and is located in the Atlantic Ocean. The reason why it sees such a vast number of tourists every year is that it's very close to Morocco. Whether you are looking for romantic beaches, extravagant waves, or dreamy resorts this island has it all. Thousands of families, surfers, and adrenaline junkies visit this place every year in search of a relaxing gateway.
Fuerteventura is also known as an African island because of the red color of its soil. Even the weather in this area is perfectly subtle all year round. Because the temperature never goes lower than 15 degrees Celsius, a lot of tourists visit this place during winter for a sunny getaway.
However, when you are planning a trip to this island, you should make all your bookings in advance including the airport transfer Fuerteventura. Your Fuerteventura airport transfer booked in advance would make your trip easier and you will be left with more time to enjoy. Our premium chauffeur service Fuerteventura facilitates pickup from the airport and a tour of the entire city. You will be provided with the best Fuerteventura private chauffeur who will take care of all your transportation requirements.
Do not wait anymore and book your Fuerteventura chauffeur services now. Booking in advance would also mean that you will be saving a lot on the overall budget of your trip. Most times the Fuerteventura limousine services providers roll out early bird deals also.
So, now that you have packed your bags, let us see what are the most visited spots of Fuerteventura: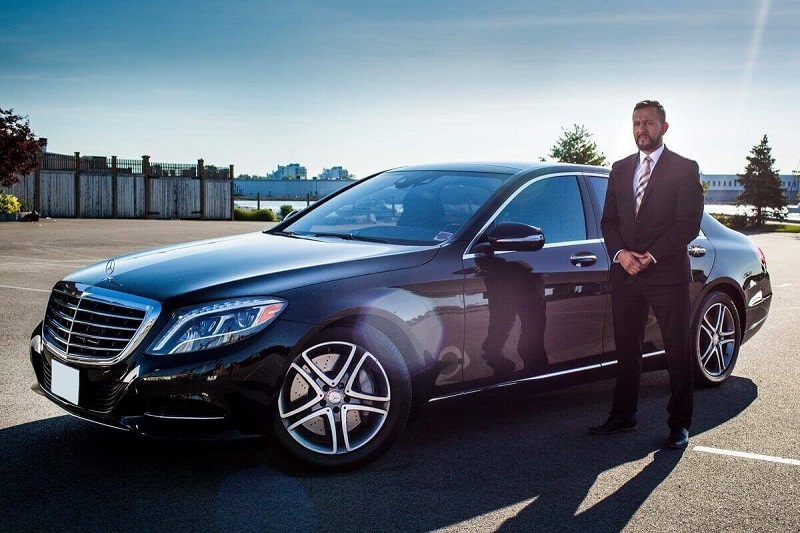 1. Corralejo Natural Park
The most visited place in Fuerteventura is the Corralejo natural park, which gives you a feel of the Sahara Desert. The spot is located in the north corner of the island and is spread across an area of 10 kilometres. In the northern spot of this National Park, there is an endless spread of sand whereas the southern side is filled with intense wild spaces. You can book a dune buggy tour that will take you off-roading, across the spectacular spread of dunes. Because it is a desert area, the climate is pretty warm, so make sure you carry your SPF protection with you. To reach the spot, you can simply book a limousine service Fuerteventura.
2. Popcorn beach
If you are looking for Instagram-worthy pictures then simply visit popcorn beach. This beach is completely covered with algae that give you a resemblance to popcorn and that is why it's named so. However, the path toward this beach is a little unpaved, so when you book your car service Fuerteventura, make sure it's a luxury one. The price difference here is very little but you will enjoy your tour.
3. Hike on the top of the volcano Calderon Hondo
Among the many things that you can do on this island, hiking and spotting the volcano crater is the most preferred one. If you are looking for outdoor fun, just go hiking on top of the volcano Calderon Hondo. It takes around 40-minute reach the top of the summit and even the paths are well marked. The top of the summit is also the best place to witness the sunset. Plus, you get a complete view of the entire part of Fuerteventura. So, if you are planning to hike, make it around before sunset. On your way to the summit, you will also spot chipmunks. Fuerteventura car service will ensure easy transportation to the nearest spot.
3. Museo Del Queso Majorero,
Museo Del Queso Majorero is quite famous for its cheese museum. The museum is spread across an area of 500 meters square and there is a beautiful garden too. Visiting this museum, you will get to know the cheese-making culture of Fuerteventura. The whole process of breeding and cheese-making is explained in explanatory panels. End your tour by tasting the amazing cheeses served in the museum restaurant. And if you want to have some more fun walk towards the back part of the museum and stroll around in the cactus garden. You can take some good pictures there. An airport limousine service Fuerteventura will take care of your transportation.
Street address
City
State
Zip code
Country
Street address
City
State
Zip code
Country
Street address
City
State
Zip code
Country