Pre-book Your Private Transfer: Call
Have any Questions?
Particularly known as home to the world-famous film and entertainment industry internationally, Los Angeles is the second-largest city in the country and the prime tourist spot in the US. Today, LA is a rich culturally diverse city with a commendable combination of sports, performing arts, and adventures that will give you an amazing ride to incredible museums, thriving culinary sites, and iconic city landmarks.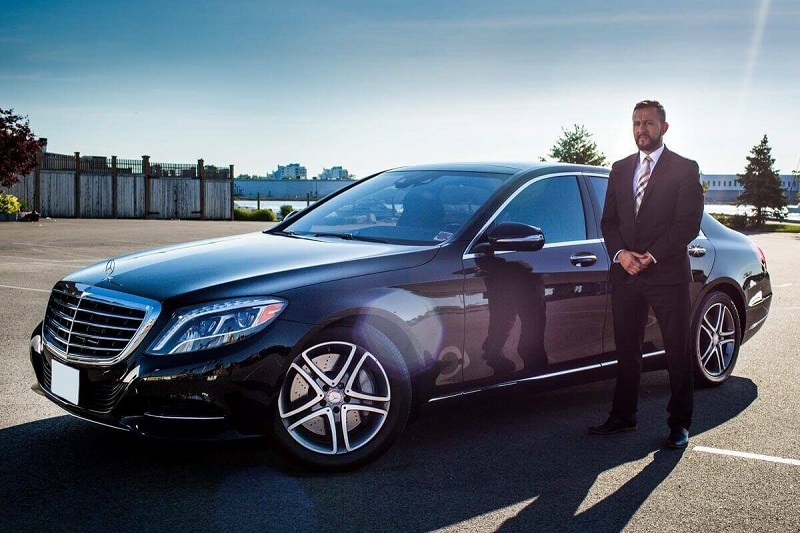 A private Los Angeles chauffeur can comfortably drive you to the historic Farmers market with a variety of cuisines as well as some of the biggest sports franchises like Staples Center to sports enthusiasts. LA is home to museums displaying some of the outstanding collections of natural history, and of course, the Nethercutt Collection presenting 130 of the world's greatest vintage cars.
Got a couple of hours after finishing the meeting? Los Angeles airport transfer is a perfect option for you to get around the city especially if it is your first time here. You can find the famous Hollywood sign here along with all the sharks of the film industry namely Paramount Pictures, Universal, and Warner Brothers. Let's take a look at some of the best places you can visit in LA during your trip:
1. Griffith Park And Griffith Observatory
You just need to book a private Los Angeles car service and you can comfortably reach the largest city park in LA. You can explore the LA zoo, the Griffith Observatory, a planetarium, and a Greek theater under one roof. It is located in the eastern part of the Santa Monica mountains and covers an area of 4,210 acres.
The Griffith Observatory is a must-visit city attraction according to the Los Angeles chauffeur service. There are various iconic science exhibits and telescopes to view the moon and planets as well as solar telescopes to view the sun. Also, explore the popular Hall of the Sky and Hall of the Eye to understand the interplay between people & space.
2. The Hollywood Walk of Fame
Ask your Los Angeles Limousine service to drop you at the Hollywood Walk of Fame directly from your hotel in LA. Get a chance to walk on the pavement consisting of more than 2500 stars named after various personalities of the entertainment business. Exciting, right? The destination attracts around 10 million visitors every year to walk on a 2 km long road in LA. Enjoy the popular neighborhood of Hollywood Boulevard with a variety of restaurants and stores.
3. Disneyland Resort
If you're visiting the city with your family & kids, nothing can be a better destination to kick-start your journey than Disneyland Resort. Tell your chauffeur Los Angeles now and enter a Disneyworld to enjoy a plethora of rides including Star Wars Rise of the Resistance and the Millennium Falcon: Smuggler's Run. Constructed under the supervision of Walt Disney himself, the best Disney theme park in the world is spread across 8 huge lands. There are also shops & restaurants, huge castles, and models.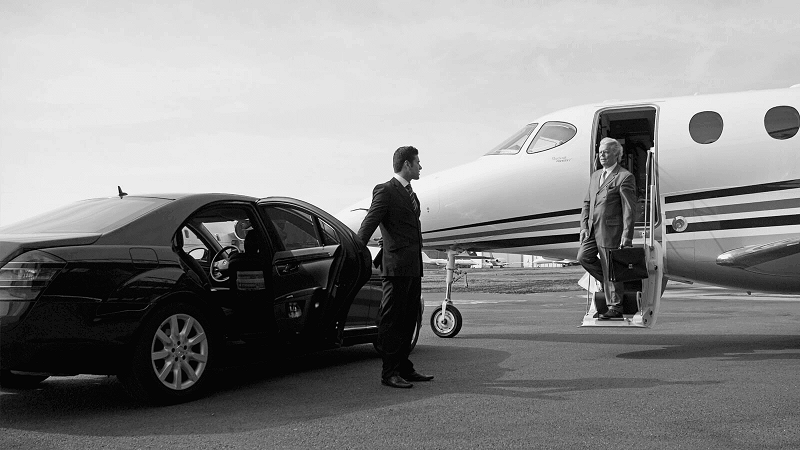 4. The Getty Center
The unique building of the Getty Center incorporates an impressive museum displaying contemporary architecture, European paintings, drawings, sculptures, and decorative arts. You can reach here by car service Los Angeles and explore its gardens and panoramic views of the city. Situated on the hilltop in the Santa Monica mountains, the Pacific Ocean and San Gabriel Mountains are visible from here. Enjoy a short tram ride to the Museum Plaza lined with themed cafes.
5. Universal Studios Hollywood
With a theme park and studio Universal, it is one of the biggest film studios in the world, known as "The Entertainment Capital of LA." Book your private transfer Los Angeles Airport and you can come across iconic exhibits, rides, games, and displays from all your favorite movies, shows, stars, and whatnot. The working movie studio is home to The Wizarding World of Harry Potter, The Simpsons, Transformers, Jurassic World, and Despicable Me Minion Mayhem.

6. Petersen Automotive Museum
Book a private limousine service Los Angeles and get a chance to explore more than 250 unique vehicles representing over 120 years of the automotive industry. A ticket to the museum will give you access to iconic cars, motorbikes, and trucks as well as supercars, racing cars, etc.
7. Natural History Museum of Los Angeles County
A private airport Los Angeles transfer can drive you hassle-free to the Los Angeles County Museum of Art, displaying the largest collection in the western US - more than 150,000 works of art from ancient to modern times. The museum is best known for its collection of dinosaurs. Check out its 14,000-square-foot Dinosaur Hall displaying dinosaur skeletons that range from baby to adult. The Discovery Center and Insect Zoo are must-visit places.
8. California Science Center
You cannot afford to skip the world-famous museum & home to the Space Shuttle Endeavour during your trip to LA. Ask your chauffeur service Los Angeles to arrange a luxurious transfer to the destination and get a chance to see major science exhibits such as the Space shuttle as well as artifacts from the space mission. The educational science museum has a distinct collection of exhibits divided into fields. You can take a detailed look into the organisms & their functioning as well as 400 species of plants and animals.
In conclusion, we can say that LA has a lot of things to offer to its visitors. Our premium chauffeur service airport transfer Los Angeles will drive you safe to your final destination. From outstanding museums to the vibrant streets of the Arts District, it can be hard to know where to start. This blog can help you get the most out of your LA trip.
Street address
City
State
Zip code
Country
Street address
City
State
Zip code
Country
Street address
City
State
Zip code
Country