Have any Questions?
Travel Around Lausanne With First Class Limousine Services
The French-speaking part of Switzerland, Lausanne, is the fourth largest city in the country. It is surrounded by vineyards rolling down a trio of hillsides to the lakeshore making it slightly more upbeat and beautiful than the gridlocked Geneva. The city has old Gothic architecture and modern designs standing tall in harmony. Lausanne's EPFL Research Institute (Europe's version of Boston's MIT) gives the city its young population and makes it a party-lover's paradise. With stunning views of the Lac Léman and postcard-perfect vistas of the mountains, Lausanne captures the heart of every visitor and beckons one to call it a Swiss gem.
The closest airport to Lausanne is in Geneva and it takes about 40 minutes to get to the city from the airport. Bern is an hour away and a drive down from Paris would take around 5 and a half hours. Lausanne's own airport doesn't have a scheduled flight service and receives mostly domestic flights. It is rather easier to fly to Geneva and take an airport transfer to Lausanne.Need a ride to Lausanne? We, at Noble Transfers, offer private transfers from Geneva to Lausanne for our guest who like to travel in luxury and style.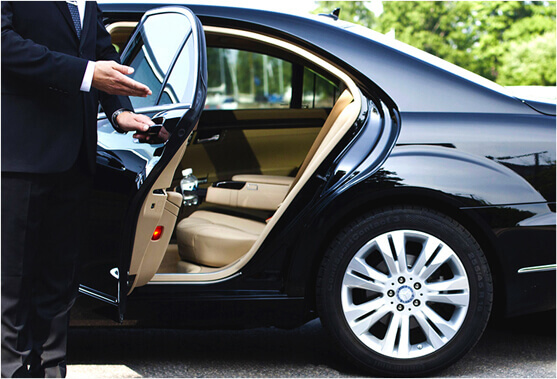 Airport transfer service from Geneva airport to Lausanne
The city of Geneva prides itself on hosting the highest number of international organisations in the world. Businessmen, world leaders, politicians and tourists visit Geneva on a daily basis to make important decisions about climate change and humanity at large. One needs to relax after a big meeting and Lausanne makes for a great weekend getaway spot. Our professional airport transfer service Lausanne is exactly what one needs when they think of a luxurious ride. We have only premium cars in our fleet and all our chauffeurs are extremely professional. In addition, we also provide limousine transfer service to Lausanne in case you need a bigger and more opulent ride.
All we need for our guests to do is book your airport transfer from our website and let us know of your travel plans in advance. This will help us in mapping out your travel itinerary so you will not have to waste a minute on telling us which way to go. If you have only made plans to attend your meeting and have no itinerary made, then take advantage of Noble Transfer's concierge services in Lausanne to guide you through Geneva and then to Lausanne or anywhere you wish to go or anything you wish to do. Our concierge will take care of everything if need be. From booking you a hotel in Lausanne, booking a table at the best restaurant, finding a special wine or even reserving a seat at L'Espace Chocolat for a chocolate making workshop, we have taught our servers to take care of every little thing imaginable so that you can have a memorable and relaxing weekend.
On the date of your arrival, our professional chauffeur will be at the airport to receive you prior to your arrival, will wait for you for as long as you want, will help you with your luggage and other necessities and once everything is settled, you can be on your way to Lausanne in no time. Enjoy the view, the ride through the greenest landscapes and make memories. Leave the rest to us. We will get you back to any airport you wish in no time with our professional airport transfer service. Hire us for your Lausanne to Geneva airport transfer and expect to reach on time for your flight for we are always on time. Or if you enjoy the ride too much, we can even drop you home to Paris or anywhere else. It is all about your comfort. Enjoy strolls along the gorgeous Lac Léman with our luxury VIP services in our cars and limousines.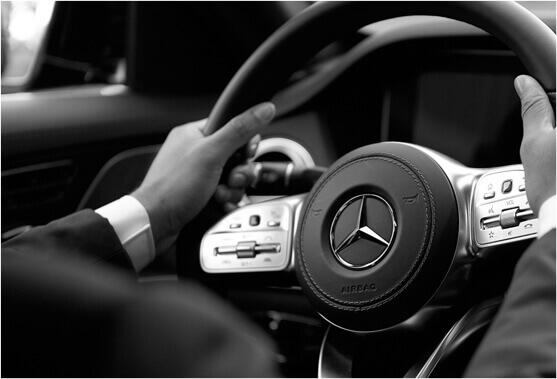 Hire the best chauffeur services for business transfer to Lausanne
The city on the magnificent Lake Geneva, Lausanne has the dynamics of a commercial town with a locality that is of the likes of a holiday resort. Sports and culture are given importance in the city and the International Olympic Committee has been based here since the year 1914.Small alleys with cafés and boutiques shape make for pictures que views in the medieval city centre along with the Savoy Alps opposite the French lakeshore.
A ride becomes luxurious, relaxing and comfortable only when you have the right chauffeur driving you around. That is why all the cars and limousines from Noble Transfers come with chauffeurs who are professional, licensed, humble and always on time. Our chauffeurs know all the nooks and crannies of Geneva and Lausanne along with most of Switzerland by heart and will take you to your holiday destination in the most luxurious fashion. We guarantee your safety. Book us for your private airport car service for transfer from Geneva airport to Lausanne and let us serve you in a plush manner.
It isn't just about going on a vacation to a small resort village or a beautiful city. A lot of our guests like to keep their trip off the social radar. We understand how important privacy is to our clients and this is why we offer VIP business transfers from and to the airport without letting anyone else know of your travel plans. It is between you and the chauffeurs. We respect privacy and want all the guests to enjoy their holiday in the most extraordinary way possible.
Whether you want a Mercedes Maybach or a limousine, we have airport transfers and shuttle services to Lausanne available with any luxury vehicle that you wish to ride in from our fleet. Our fleet of cars includes- Mercedes Maybach, Mercedes S Class, Mercedes E Class, Mercedes Viano, Mercedes V Class and top model limousines. From the airport to the airport or to the beautiful Lake city of Lausanne, our services are impeccable and unmatchable and our guests always leave pleased.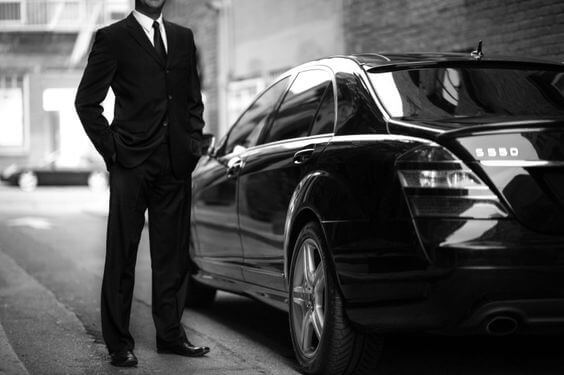 Travel around Lausanne with premium limousine service
Lausanne is a wonderful place to visit for plenty of reasons- food, wine, chocolate, architecture, views and the lake. Also worthy of a visit are the parks that have plenty of Mediterranean plant species, and the grand palace hotels like the Beau-Rivage Palace in Ouchy and the Hotel de l'Angleterre. Lord Byron stayed there once. That indeed is exciting for the literature lover.Book your airport transfers to Lausanne with Noble Transfers and give our concierge services a chance to map out an exciting itinerary for you.
Gastronomes know that master chef FredyGirardet who was voted Cuisinier du siècle» or chef of the century by his colleagues has retired and has handed over his sceptre in the Hôtel de Ville to his successor. Let us book you a table here for a romantic date? Arrive at the hotel in a premium limousine hired by the hourfor a spectacular meal.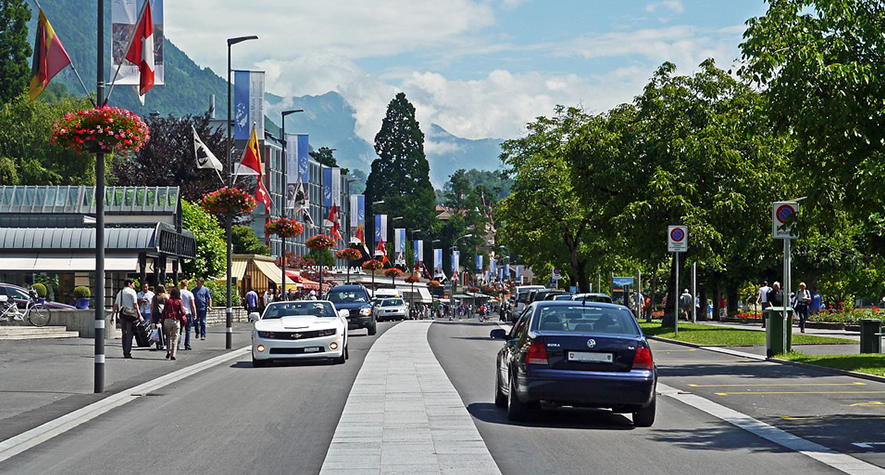 The old town is dominated by the Notre Dame cathedral, which is regarded as Switzerland's most extraordinary building with early Gothic architecture. Lausanne was a diocesan town for over a thousand years. The lively waterfront area of Ouchy appeals to all those who cross by and beckons one to get out of the car and take a stroll along the lake.
Dine at Lausanne's oldest restaurant, PinteBesson, that has been open since the year 1780. Feast on Swiss cured meat followed by a classic cheese fondue for the most classic gourmet experience. Come to Lausanne for a weekend with our professional airport transfer services and enjoy the city like an elite.
Wine is loved by everyone and wine connoisseurs know that Switzerland has got something special. The areas surrounding Lausanne have the most exquisite vineyards. The Lavaux vineyards are listed among the few UNESCO world-heritage vineyards in the world. The terraced vineyards stretch for about 30 kilometres along the shores of Lac Léman and Chasselas grapes are mainly grown here.The wines produced by the hand-harvested grapes are steely whites and can be enjoyed with a picnic basket on a boat. Our professional chauffeurs know all the hidden gems around Geneva and Lausanne and will help you pick the best places for the best foods to have the wine with.
Lausanne is a beauty in all seasons. Come rain or the mighty sun, the city stands tall and offers perfect getaways to be spent with families, friends, partner, and even unaccompanied. Premium limousine services, chauffeur services, airport transfers, shuttle services and special concierge services, Noble Transfers provides it all. Book a ride with us and travel to Lausanne in luxury.