Have any Questions?

+41 78 60 99 777
The Best Limousine Transfer in Basel With Professional Chauffeurs
Being Switzerland's oldest university city, Basel stands tall with its richly decorated red sandstone town hall and the late Romanesque-Gothic cathedral. The city has become a pharmaceutical and speciality chemicals hub and houses world-renowned companies such as Novartis, Ciba Specialty Chemicals, and Hoffmann-La Roche. The city hosts numerous trade, art and jewellery fairs all the time and the number of businessmen and art admirers keep increasing every year. But not everyone who travels and wanders to a new city appreciates driving around in cabs.
For those who want nothing short of luxury during their travels, we, at Noble Transfers, provide the best in class VIP limousine transfer in Basel. Our business transfers services in Basel are meant to make our guests' travel easier and most comfortable.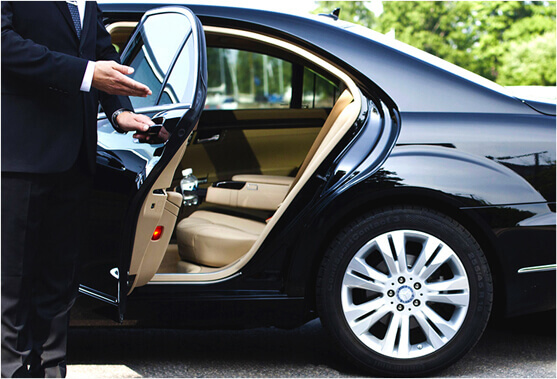 Best limousine transfers services in Basel
Basel's position at the intersection of the French, German and Swiss borders makes for its multicultural appeal. The city is bustling with life and people come here for numerous reasons. But thousands of art and architecture lovers visit each year for the city's world-famous ART Basel festival and its wealth of galleries, museums, and iconic buildings.
Travelling can be hectic when you have to move around a lot. Jumping from one meeting to another that too in different cities in a few days can stress you out if you don't travel right. This is where our exceptional VIP limousine transfer Basel with professional chauffeurs come to your service. We offer first class luxury transport in and out of the Euro Airport Basel-Mulhouse-Freiburg (BSL). The airport is actually located in France but that is just a minor detail.
We provide chauffeured luxury cars and limousines for all our business class transfers services. Be it that you want a luxury car or limousine, all our chauffeurs are professional, have a valid license and understand the importance of being discreet. Not everyone wants to let the world know of their whereabouts and we, along with our drivers, respect that. We also offer concierge services to our guests should the need be. Whatever your requirement, our concierge and chauffeurs will cater to it.
All you have to do is book your transport through our website and let us know of your travel plans in advance. The chauffeur will wait for you at the airport for as long as you need and will take care of your luggage and other needs upon your arrival. Our driver services are exceptional and the driver will be there at the airport before your arrival and will have memorized your itinerary by then so no time will be wasted in conversation and you can relax and enjoy the ride before reaching your hotel or meeting.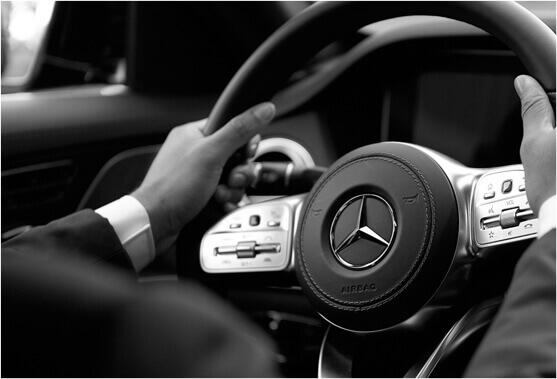 Best chauffeur services in Basel
All our chauffeurs are professional and are well-versed in manners. They know how to treat posh with utmost luxury and respect. They know the ins and out of the city of Basel and the surrounding areas very well. Anywhere you need to go, our chauffeurs will take you there in no time. The best restaurants, bars, shopping areas, museums, and parks. Just give us a chance to show you around this beautifully kept city.
If you are in Basel for only one day and have some time off from your meeting, use our VIP limousine services Basel and let us take you to the Old Town. A drive and stroll past small boutiques, antique book shops, shops by modern designers and a visit to the "Läckerli Huus" for the traditional Basel honey cake will mark a perfect end to the day.
Our fleet of cars includes- Mercedes Maybach, Mercedes S Class, Mercedes E Class, Mercedes Viano, Mercedes V Class, and plenty of limousines as well. We want our guests to travel and reach their destination in comfort and style. We offer nothing short of Luxury VIP services basel, Zurich.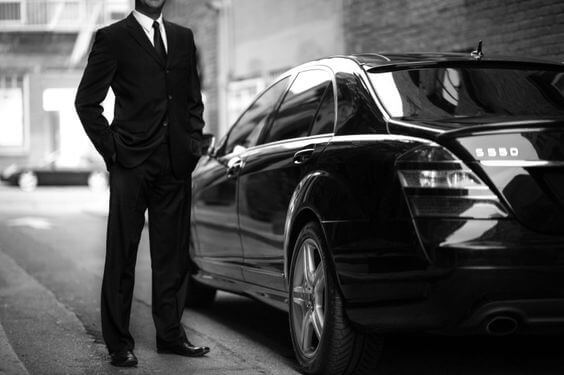 Travel around Basel in a Limousine or a Mercedes that suits your style
If you have come to Basel with some time on your hands, then devoting a day or two entirely to museums should definitely be on your itinerary. Basel has around 40 museums, the largest number in Switzerland, each with a unique story to tell. Our chauffeured limousine services in Basel, Switzerland are great to visit the museums. The Basel Art Museum, a museum devoted to the iron sculptor Jean Tinguely, the Fondation Beyeler and the Museum of Cultures are few of the must-visit museums in the city.
On a different schedule for a day, the day can be spent driving and strolling the paved streets of the magnificent and beautiful Altstadt in Grossbasel (Greater Basel) on the Rhine's south bank before crossing the Mittlere Brücke to Kleinbasel (Little Basel) for a more 'everyday' vibe and riverside alfresco dining. Picnic dining in the evening can make for a perfect romantic date. Bring your date to the restaurant in a limousine. Use our five-star luxury VIP services and enjoy the beautiful evening.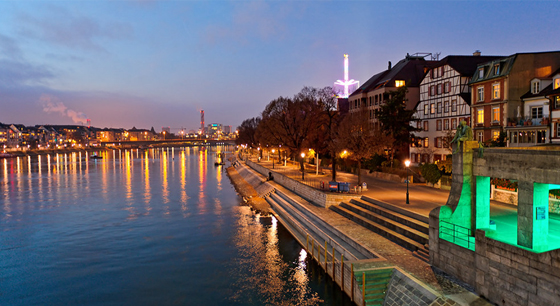 Visit the art lover's paradise Basel and explore the medieval city in luxury
Our limousine services Basel and business class transfers are available 24-hours a day at your disposal. Whether you need a ride from the airport to Basel, Bern, Geneva or even to your hotel in Germany, we are available round the clock with our exceptional timings and professional chauffeurs Basel. Don't waste time by standing in lines for an unreliable taxi. Book your airport transfers in Basel with us and enjoy a luxurious ride.
Basel prides itself on its traditions and is still quite open-minded at the same time. This fact is beautifully evident in the several modern buildings designed by renowned architects such as Herzog & de Meuron, Mario Botta, Diener & Diener and Richard Meyer. Gaze at the astounding architecture from the window of your chauffeured luxury car rental in Basel.
Basel has something for the music admirers too. The city is home to the symphony orchestra and the chamber orchestra. It also houses the musical theatre that features international productions. A variety of classical and contemporary productions are shown on the stages of the Basel Theatre and the Playhouse. You wouldn't want to arrive at the theatre in a rental cab, would you? Avoid the parking hassle and book your limousine ride with us. Noble Transfers offers the best-chauffeured car services and airport business transfer Basel. We want our guests to always arrive in style.
Perhaps the most amazing attraction in Basel is the yearly Fasnacht (Carnival). It is an important celebration for the people of Basel. On a Monday that follows the Ash Wednesday is when the city rises with the "Morgenstraich". At sharp four 'o'clock in the morning, all the lights in the city go out and what follows is a colourful and marvellous procession through the streets of the city. If you are planning to visit Basel during this time, let us take you to the festival. Our first class private luxury transport services are meant to show you the gems of the city of Basel. We will always get you back to your hotel or to the airport on time. You will never have to worry about that with us. We are professionals who want you to see Switzerland in all its glory and beauty when you visit if you have the time and interest that is.
Travelling changes a person from within and when you are travelling with us in our chauffeured luxury car rentals in Basel, your time will always be valued and respected. But you will also see a lot of the city within your set time-frame. Business transfers Basel are tight on schedule but a little scenic view or a stroll along the lake can make all the difference in the world.
The enchanting countryside of the Basel region has loads of cherry trees that boast a magnificent display of blooms in the spring. A small vacation or a class reunion in Germany or France, we will take you to your desired destination in style and on time. The Black Forest and the Vosges Mountains are in close proximity from the border city of Basel, how about a visit?
Book us for your private shuttle service, your VIP luxury limousine transfer to take you in and around Basel. You can even book a chauffeured limousine from Basel to France for your extremely important romantic date to make it extra special. Business class transfers were never this easy and luxurious before us. Noble transfers in the one-stop solution for all your luxury private transportation needs. Let us serve you the next time you visit Basel. We pride ourselves on our impeccable timings and our services. Travel with us.