Pre-book Your Private Transfer: Call
Have any Questions?
Are you traveling to Zurich Airport? You will have to pass through several checks, depending on where you are traveling from and to. Our Zurich Airport transport lays out the necessary information you need to help plan your trip. It is one of the most popular destinations in Switzerland. No matter how frequently you travel, some questions will always need answers: How can I get from the airport to my hotel? What's the weather like? What type of plug and currency do I need? We have all these answers plus other basic info about the best time to go Zurich, getting around, getting there, and a few useful travel tips.
It's all compiled in this Zurich Travel Kit. After reading this easy-to-read Zurich travel guide, you will be a little more prepared to start your trip to Zurich.
Getting into the financial capital of Switzerland : ZURICH
Zurich Airport:
Also known as Kloten Airport, Zurich Airport (ZRH) is one of the largest international airports in Switzerland. It features 3 airside piers and sits 10 km north of the city center linked to a central building. it is also known as Airside Centre. It's home to a good choice of shopping and dining options as well as facilities including currency exchange, free Wi-Fi and banking services. There are various move options to reach Downtown Zurich:
A taxi Zurich airport takes around 15–20 minutes and costs roughly 60–70 Fr. Taxi from Zurich airport ranks can be found outside Arrivals halls 1 and 2.
You can use the Noble Transfer's website to book a ride to make your Zurich Airport transfer easy & hassle free. Noble Transfer's rates are similar to standard taxis.

Zurich

Limousine transfer agencies can be found on level 1 of the Airside Centre.
If you happen to be on a business trip to Zurich, you may want to stay in a hotel conveniently located close to Zurich Airport then Noble Transfer is the best way to get an airport transfer Zurich to reach your hotel on-time.
Airport Overview:
Zurich airport transfer guide to help you plan your overnight sleepover or layover, we are here to give you the low-down on what travelers have reported back to us about their time at Zurich Airport.
What to Expect:
Zurich Airport is divided into the Airside Center and Airport Center. The Airport Center houses landside activities like security checkpoints and check-in counters. The Airside Center serves as the hub for the main three terminals/gate areas: A, B/D, and E. Terminal E are housed in a separate building. It is mainly connected by the Skymetro underground train. A new solution, recently under construction. It will replace Terminal A upon accomplishment in 2021.
Shopping and Dining are expensive (and plentiful), though all close by 10:00 PM. Idea forwards for late-night snacks. As there are no eateries stay open 24 hours. Other amenities include free WiFi, a designated rest area with pay-to-use showers and reclining chairs for napping. Economy class passengers can pay to access a few of the airport lounges. See Airport Lounges in the airport, Zurich guide below for locations and rates.
Where to Sleep:
Airport Zurich security is generally forbearing of the few overnight campers. They will likely check your boarding pass and ID. They may also hand out a brochure to the airport's pay-to-use napping area if you're interested in more comfort – for a price. Travelers agree that the airside is more comfortable than the landside. Explore our guide to read some traveler reviews or sleeping in Zurich Airport for more tips. Most gates quiet down by 11:00 PM and benches offer some spots to stretch out. Common complaints are the bright lights and cold temps — nothing that an eye mask and extra layer can't fix. For uninterrupted sleep, book your private transfer in Zurich and check out the traditional hotel connected to the Airport Center and transit hotel at Gates B/D. Professional chauffeur at Noble Transfer will help you in finding the best affordable or luxury nearby hotels for free with our airport shuttle services. See Airport nearby Hotels with an ongoing Zurich airport transfer ride.
Recommended Read: International Travel Guide For Beginners
Reliable Taxi Alternative from Zurich Airport
The instant you arrive at Zurich (ZRH) airport, your booked professional chauffeur will be there to greet you. While holding a sign with your name on display then he will be expecting you right outside of your arrival terminal. Our taxi drivers will be updated with the rescheduled arrival Even if your flight is delayed and in order to ensure your comfortable drive from the airport to the heart of Zurich.
After your welcoming reception, the driver will guide you to the vehicle of your choice and help you with your luggage. During the ride, he will provide important information about places you might want to visit. They will also provide all the necessary guidelines for an enjoyable stay. All our professional chauffeurs are qualified English/ French/ German speakers. Enjoy your pleasant ride to your hotel.
Drive around the whole Zurich city in luxury cars with chauffeurs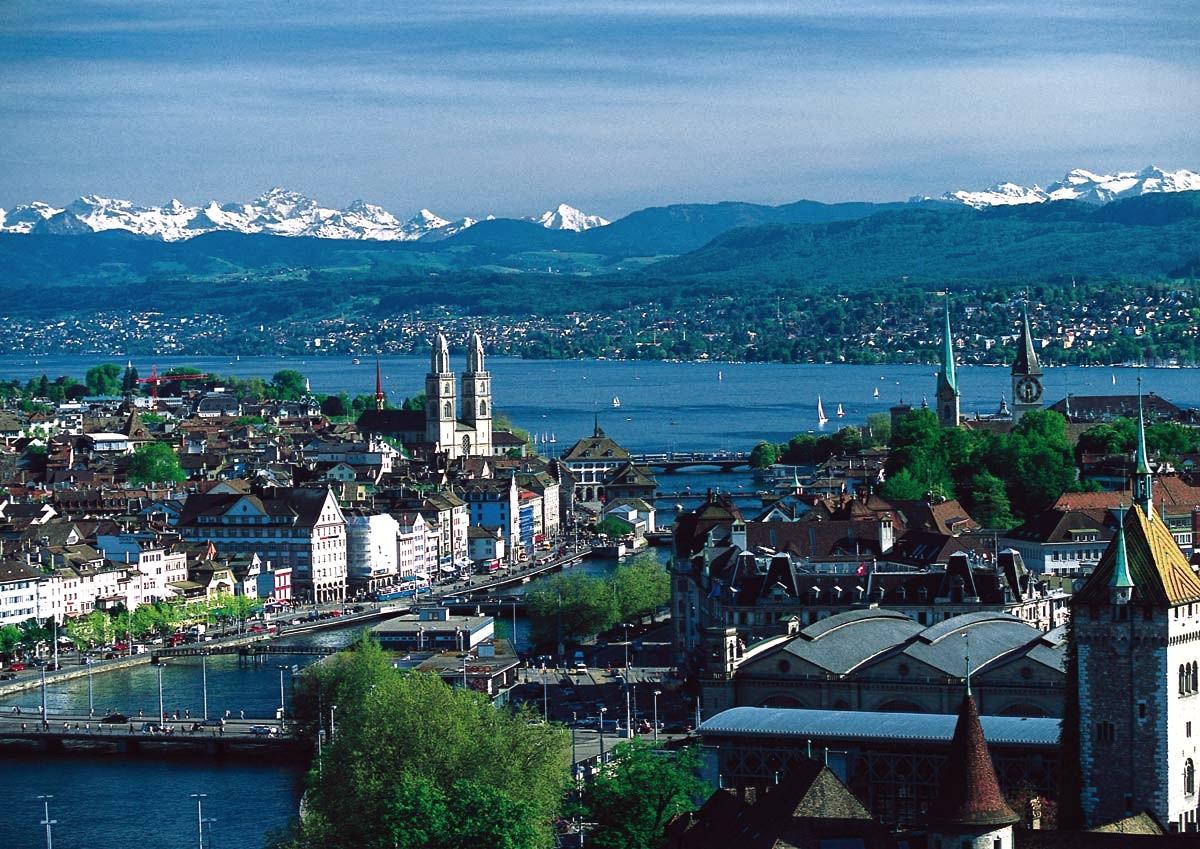 From the Zurich airport to the city center our Zurich airport transfer service are unbeatable, affordable with a wide range of luxury fleet of cars. The guests always feel satisfied with the services provided by our top chauffeurs. When it comes to the riding options, you have to make a smart choice. Though the Limousine transfer Zurich, offered is simple and luxurious as well. It is a brilliant idea to take help with travel experts and they will guide you with the best available airport transfer options which help you to opt for the right choice.
They guide you to the best places which the tourists love to visit from Zurich airport transfer to the city center.

They guide the clients with efficient places at Zurich and all about to fulfill your travel transportation needs.
So there is nothing to worry about your trip whether it's family trip, an official tour or any other occasion, our business class airport transfer services will make your whole trip easy. It would be good if you enjoy the ride and felt relaxed while travelling around.
Street address
City
State
Zip code
Country
Street address
City
State
Zip code
Country
Street address
City
State
Zip code
Country