Have any Questions?
Visit Davos With Private Limousine Transfers From Zurich Airport
Davos is the largest ski resort town in the Swiss Alps and the town first came under the international eye in the early 20thcentury as a health and wellness town. However, Davos is now most renowned for its ski areas, with ski tracks that go up to 12 kilometres. The town is the yearly convention centre for the crème de la crème of world capitalism: The World Economic Forum. During the month of January, the town is fully packed with the most elite people of the world- the businessmen, human rights activists, celebrities, politicians among others and the WEF is hosted at its modern Conference Centre.
The town isn't modern in itself, it is cool and quaint. It does not have the opulence of other Swiss towns; neither does it have a historical town centre. Davos is all about its natural beauty and ski adventures.
Davos can be reached by road easily from all sides of the country and abroad. The easiest way to reach the town is by flying to Zürich and then getting an airport transfer to Davos. Why stand in a line waiting for a taxi rental when you can get to your destination in a luxury vehicle. We, at Noble Transfers, provide professional airport transfer service from Zürich airport to Davos and anywhere in and around Switzerland.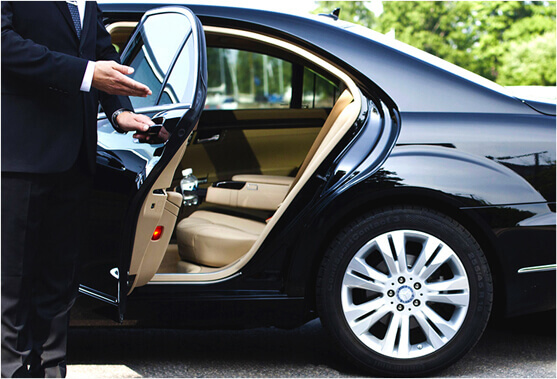 Get the best airport transfers in Davos
Zürich is the financial capital of Switzerland and receives a lot of wealthy businessmen, tourists and travellers every day who love to explore towns and cities in true luxury when they get time from work. Everyone needs a little break from work once in a while to relax and unwind. Davos offers a perfect getaway from hectic jobs. Take a step back, get away, and visit this beautiful ski resort town with our business transfers and premium limousine service for Davos. A special and notable addition to a plush stay and getting around in any city is the transportation that you take and that is why we only have luxurious vehicles in our fleet.
Our fleet of cars includes- Mercedes Maybach, Mercedes S Class, Mercedes E Class, Mercedes Viano, Mercedes V Class and top model limousines. All the cars and limousines in our fleet come with professional chauffeurs who understand and know their routes like the back of their hand. You will never be lost when you are with us.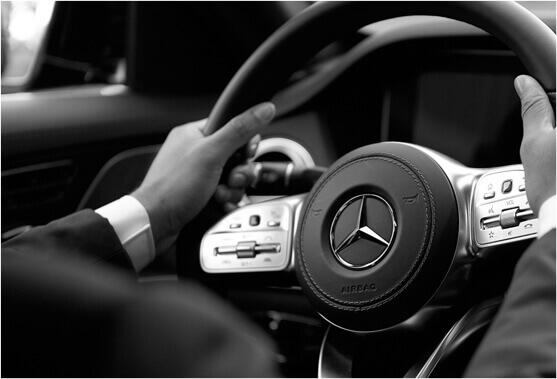 All you need to do is book your transfers from Zürich airport to Davos with us through our website and notify us of your travel plans. This will help us in instructing our chauffeur accordingly so you will not have to waste even a minute of your valuable time in giving directions. If you need help with planning your stay or mapping out your must-visit list, then take advantage of our concierge services wherein we make you a customized itinerary for your stay in Davos. We will book you a hotel, book you a table at a restaurant or even get you a ski lesson if need be. Simply let us know what you need and we will get it done.
Our chauffeur will be at the airport to receive you prior to your arrival. He will wait for you for as long as you need and will help you with your luggage and other requirements that you may need help with before taking you to your adventurous yet peaceful holiday in Davos. You can also book transfers from Davos to Zürich airport with us after your holiday comes to a blissful end.We want you to have the most delightful holiday that you can think of. Let us worry about traffic and parking. All you need to do is sit back, relax and enjoy the ride in our business class transfer in Davos or in a premium chauffeured limousine.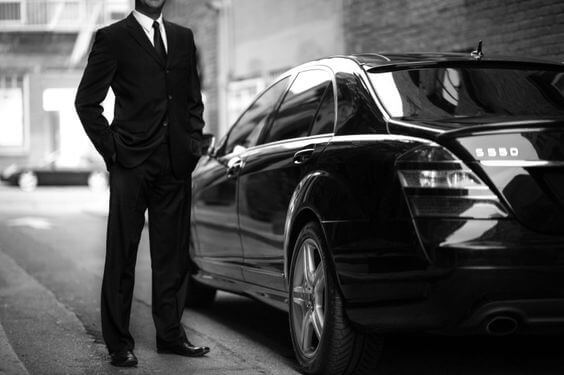 Hire the best chauffeur services in Davos
Made up of two adjoining parts along the Landwasser valley, the Alpine resort consists of the Davos Dorf (Davos village) to the northeast towards Klosters and Davos Platz (Davos place) to the southwest. The village is quieter and has closer access to the ski slopes whereas the Davos Platz has more hotels, shops, and restaurants. during winters, the town becomes a haven for ski fanatics and snowboarders from across the globe. At altitudes between 1124 and 2844 m, visitors get to experience 58 ski lifts, 300 km of slopes, 75 km of cross-country ski tracks, two artificial ice-skating rinks. If that wasn't all, Europe's largest natural ice rink and the new "Ice dream" for ice hockey, skating and Bavarian curling can also be found in Davos.
Six Davos-Klosters skiing areas include Parsenn/Gotschna, Jakobshorn, Pischa, Madrisa, Rinerhorn and Schatzalp/Strela, which have been joined into one to form one vast winter sports arena. If that isn't something that catches your attention and you need some quiet time to yourself, then visit the Davos mountains with 111 km of stunningly made winter footpaths and snow-shoe trails.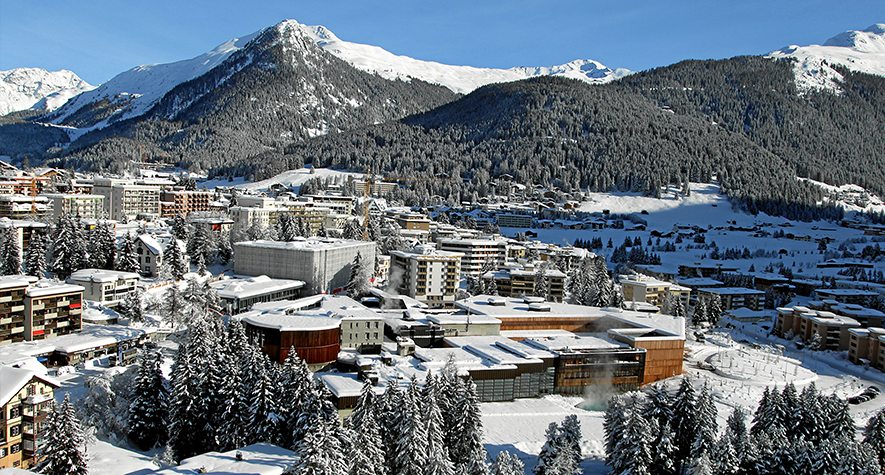 To explore and admire the beauty of a place, one needs to be free of worries of all kinds especially of car parking or travel planning. This is why we have the best chauffeured limousine services from Zurich to Davos for our guests. You travel with us and all you need to think about is what you want to eat or where you want to sit. Rest is up to our professional chauffeurs. Not everyone likes to let the world know where they are vacationing in the world and don't like to be disturbed. We understand privacy and how important it is to you to remain discreet. This is why all our drivers are taught to respect the privacy of the client in the best way possible. We know how to keep your travels a hush-hush affair.
All our chauffeurs are licensed, humble, extremely professional, and know all the hidden gems in Davos and in Zürich (they know most of the cities) and the best places to get the best cheese fondue from. From the coolest places for cocktails to the best places to have a picnic in up in the mountains, information about everything comes with our driver services. Just book a private driver service in Davos and start packing.
It doesn't matter whether you are on a business trip or a holiday, you need to relax and have fun at some point of time, our luxury VIP business transfers services make for luxurious rides and even greater time with our professional chauffeurs.

Experience hand-gliding in Davos with the best private transfer from Zürich Airport
Summers in the Alpine resort is equally fascinating and there are plenty of activities that can be enjoyed when the sun is shining and the weather is warm. The cable-cars on the Jakobshorn (2590 m), Parsenn including the Weissfluhjoch (2844 m), Rinerhorn (2490 m) and Schatzalp/Strelaoffer access to three hiking area stotalling 700 kilometres of marked footpaths. The romantic side valleys of Sertig, Dischma or Flüela can be visited on foot, by bike or by a horse-drawn carriage for a romantic picnic. It can also make for a perfect place to propose to the love of your life. Or you could simply be seeking relaxation amidst unspoilt nature. Book your VIP limousine and chauffeur service for Davos and give your date a perfect night to remember.
Summer means getting out of coats and going for a swim. Davos Lake has its own swimming area and a sailing and surfing centre as well. It might be an amazing and memorable experience for children to learn how to swim at such high altitudes. Also available are opportunities for hang-gliding and paragliding, and mountain bike and inline skating routes. Winters and summers offer completely different yet fascinating activities in Davos.If you love trains, then hop a ride on the famous Glacier and Bernina Express trains that offer mesmerising scenic views and are also the starting points for certain excursion trips. We offer the best professional airport transfer service in Switzerland and our concierge services are meant to make your stay extra special and luxurious.
The town of Davos has a natural ice rink along with the Vaillant Arena ice-hockey stadium, which hosts the annual Spengler Cup ice hockey tournament, the oldest international ice-hockey competition. The tournament is hosted by the HC Davos local hockey team.
There are plenty of reasons to visit Davos. Whether you need to attend the World Economic Forum, want to watch ice-hockey or want to have an adventurous or relaxing time in this untainted town, Noble Transfers is here for all your travel needs. Book us for your business class transfers from Zürich airport to Davos and have a great time. We will even drop you straight home from Davos with our luxury VIP services if you like our ride too much. We guarantee you a luxurious ride. We know posh. We provide posh.