Have any Questions?

+41 78 60 99 777
Travel To St. Anton am Arlberg With Private Airport Transfers
Located in the Tyrolean Alps, the alpine village and ski resort of Sankt Anton am Arlberg (usually St. Anton) is listed amongst world's top skiing resorts both in terms of skiing and après-ski entertainment. The resort village is nestled at the foot of 2811m-high Valluga and overlooks the northern bank of the Rosanna River.
The alpine town has 306 kilometres of marked ski runs with well-groomed slopes to keep skiers of all levels entertained. The 200 kilometres of off-piste and exciting steep slopes, deep-snow ski runs, snowboard fun parks, carving areas, permanent racing circuits and countless romantic meeting places beckon visitors to keep coming back.
To get to the resort town, vacationers have to fly to one of the nearby airports located in Innsbruck (travel time less than one hour), Friedrichshafen (travel time of 1 hour and 30 minutes), or Zürich (travel time of two hours). Board a flight to any one of these cities and then get an airport transfer to St. Anton.
Not everyone likes to book a cab or buy a rail ticket to reach their destination. There are people for whom luxury is a prerequisite in life, and they don't want their travels to be any different — looking for luxury airport transfers to the extravagant alpine resort of St. Anton? We, at Noble Transfers, offer luxury transportation services and cater to guests and travellers most plushly. We provide VIP transfer services and premium limousines services in St. Anton or any other city you wish to hire an alternative to a taxi in.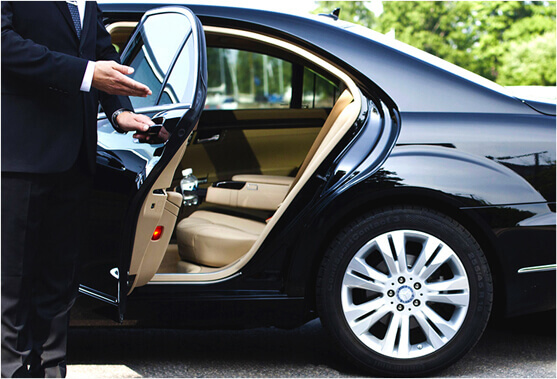 Hire private airport transfers in St. Anton
Arlberg is admired for its beauty, consistent snow spreading right down to the villages, and for its well-groomed slopes. With a total of 88 of state-of-the-art cable cars and lifts, St. Anton offers safety and comfort of the highest kind. The "Galzigbahn" on the western end of the village now houses a Funitel gondola, which includes the first-ever "Ferris wheel". This wheel lets passengers board the gondola from the ground, and then the gondolas rotate up to the main high-speed cables. The Funitel gives accessto the Galzig slopes and connects to Schindler and Valluga peaks.
St. Anton is a perfect holiday destination for skiers and non-skiers alike. The town has come a long way from being a sleepy village with cattle wandering around everywhere. The snow is spectacular here, and so are the views. Take a step back, get away, and visit this beautiful ski resort village with our business transfers and premium limousine service for St. Anton. A unique and notable addition to a luxurious stay and getting around in any city is the transportation that you take, and that is why we only have luxurious vehicles in our fleet for our clients.
Our fleet of cars includes- Mercedes Maybach, Mercedes S Class, Mercedes E Class, Mercedes Viano, Mercedes V Class and top model limousines. All the cars and limousines in our fleet come with professional chauffeurs who understand and know their routes well. You will never be lost when you are travelling with us.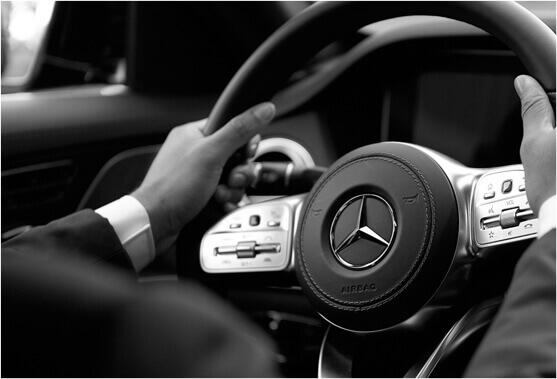 All you need to do is book your transfersfrom Zürich, Innsbruck, or Friedrichshafen airport to St. Anton with us through our website and notify us of your travel plans. This will help us in instructing our chauffeur accordingly so you will not have to waste even a minute of your valuable time in giving directions. If you need help with planning your stay or mapping out your must-visit list, then take advantage of our concierge services wherein we make you a customized itinerary for your visit to St. Anton. We will book you a hotel, book you a table at a restaurant or even get you a ski lesson if need be. Let us know what you need, and we will get it done.
Our chauffeur will be at the airport to receive you before your arrival. He will wait for you for as long as you need and will help you with your luggage and other requirements before taking you to your adventurous yet peaceful stay in St. Anton. You can also book transfers from St. Anton to Zürich or any otherairport with us after your holiday comes to an idyllic end. We want you to have the most delightful holiday that you can think of. Let us worry about traffic and parking. All you need to do is sit back, relax and enjoy the ride in our business class transfers in St. Anton or a premium chauffeured limousine St. Anton.
We are available 24X7 to cater to every need of our clients. Whether you are flying in from the first flight in the morning or will land from the last flight at any nearby airport, our chauffeur will be there to receive you before your flight lands. That is our promise. Similarly, book your airport transfer back to the airport with us to reach in time for your flight back home. Alternatively, if you like travelling with us too much, we can even drop you straight home anywhere in Europe. We are very flexible and can cater to all kinds of emergency stops or last-minute changes effortlessly.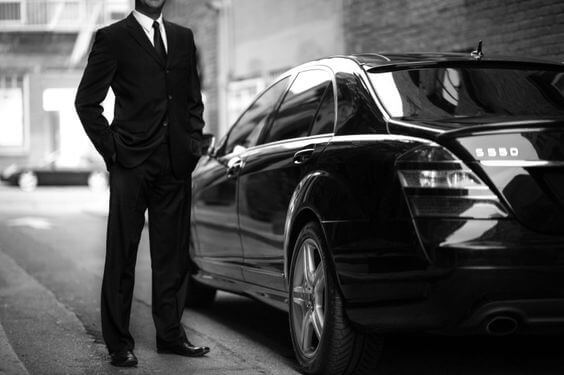 Travel around St. Anton with premium chauffeur services
On the eastern side of the town, the Nassereinbahnascents to the Nasserein area with connections to the Kapall peak. The Kapall, Valluga, and Schindler pistes offer skiers with around 1,500 vertical metres for skiing (4,920 ft.). However, that isn't all. The slope-side après-ski bars surround the Steissbachtal trail just above St. Anton.
As great a place St. Anton is to spend your holidays in, no vacation anywhere should ever be spent worrying about traffic and where to park the car. Whether you are flying private or in an Airbus, to get to St. Anton, you need a ride. Vacations are meant for relaxing and admiring the surroundings. However, to truly admire the beauty of a place, one needs to be free of all worries. That is why we offer premium chauffeured limousine services in St. Anton for our guests who need a break from the hustle bustle of the fast-moving world. All you have to focus on is where to eat, where to hike to, and which winter sports activity to indulge in. Leave the rest up to our professional chauffeurs St. Anton.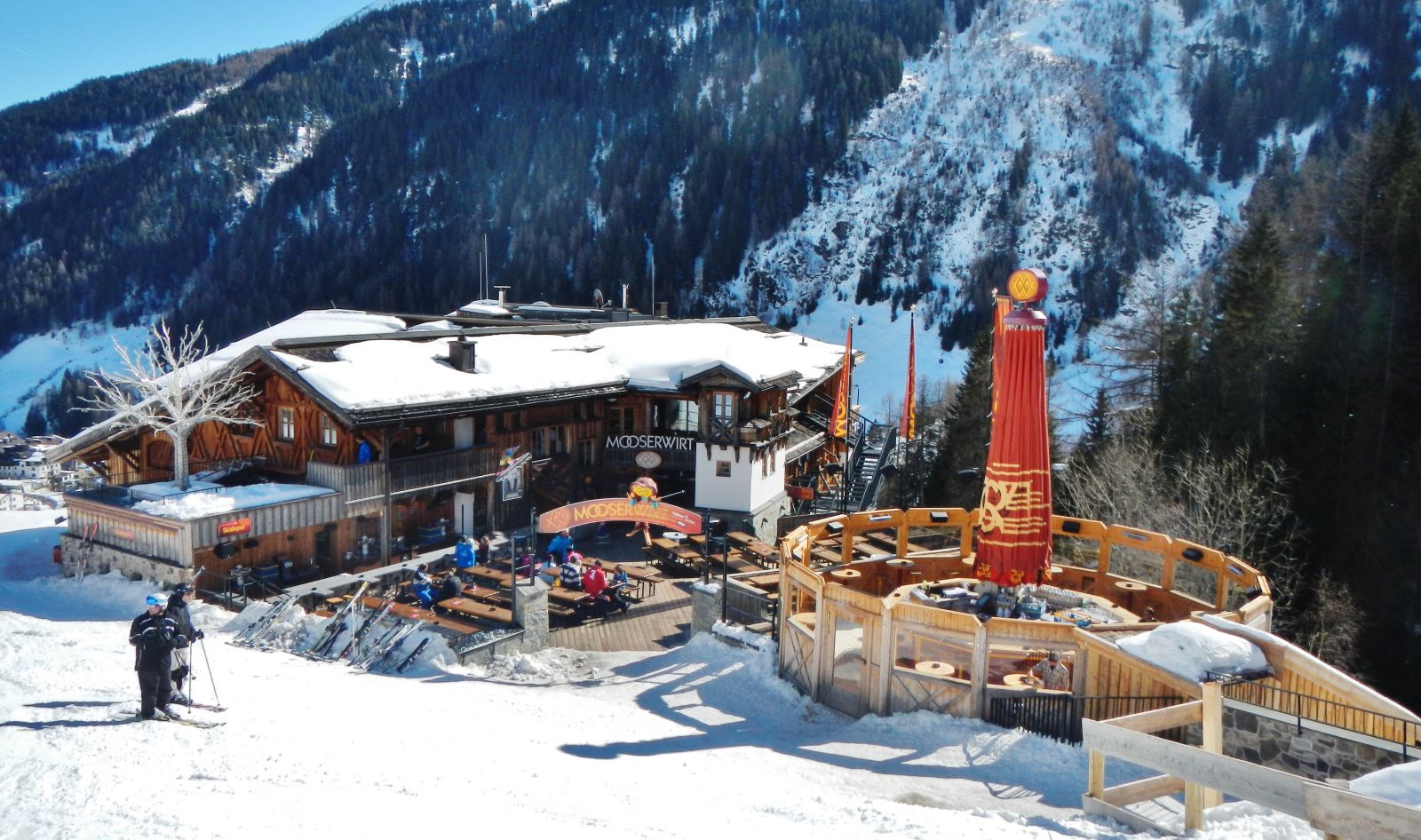 We understand that this beautiful alpine village gets a lot of celebrities and wealthy people, and not everyone likes the world to know of their vacation plans. For those who want to keep their where abouts off the social radar, we do our best to keep the visit as discreet as possible. Hire a private airport driver for your VIP travel to St. Anton and be sure that our chauffeur will keep you safe and will respect your privacy.
St. Anton's heritage is rather interesting. It is the birthplace of the father of modern skiing- Hannes Schneider. Also, thanks to the Mooserwirt and KrazyKanguruh bars, the village is also the spiritual home of après.It is an excellent place for a romantic getaway whether you are coming just with your better half or the with the whole family. Enrol your kids in the superb children's ski school and youth centre in Nasserein, and spend some quality time with your beloved. With plenty of non-skiing activities, lots of family-friendly hotels, chalets, and restaurants, St. Anton is the right vacation destination in winters and summers alike.Book your business transfers or a premium limousine by the hour and visit the charming alpine village of St. Anton on your next holiday. Get airport transfers from Innsbruck, Friedrichshafen or Zürich to St. Anton and back.