Have any Questions?
Visit The Lakeshore City Of Lugano With Private Airport Transfers
Located in southern Switzerland's lone Italian speaking Ticino region, Lugano is the country's third most important financial centre and is famous for its distinctive culinary, wine and cultural scene. Despite being a conference, banking and business centre, the city is filled with parks, villas, sacred buildings and belle époque hotels. Resembling Italy's Lombardy region, Lugano is the perfect amalgamation of a world-class city and the prestige and beauty of a small town.
The two closest mountains to Lugano are Monte San Salvatore and Monte Brè. They offer a stunning panoramic view of the town, the Lugano Lake, and the alpine and tropical scenery.For people who love to explore, there is a walk down from Monte Brè to the village of Brè, which has its typical Ticino village centre intact and has been enriched with works of art.
Getting to Lugano is easy as the domestic airport of Lugano is just 8 kilometres away from the city. However, the closest international airport to Lugano is in Bern, which is 291 kilometres away. Book an airport transfer from Lugano airport or the airport of Bern to visit the magnificent city for a Mediterranean feel right here in Switzerland.
We, at Noble Transfers, offer luxury transportation services to cater to guests and travellers for whom luxury is a part and style of living. We provide premium VIP transfer services and limousines services in Lugano.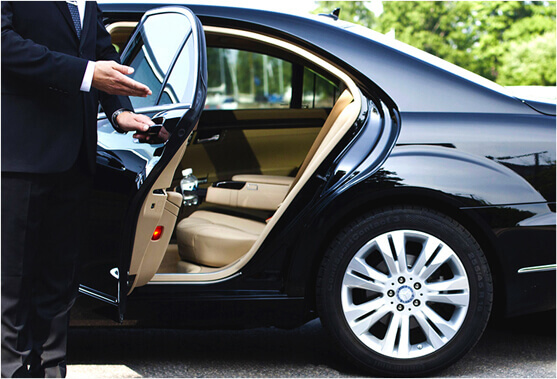 Hire private airport transfers from Zurich airport to Lugano city
From the San Salvatore mountain, there is a much-admired walk that goes down through the charmingly situated Carona to Lake Lugano at Morcote. You can take a boat trip back from here to Lugano and end the day on a perfect note. Other places to visit from the city include the fishing village of Gandria, up the Monte San Giorgio. You can also visit Monte Generoso or the Lilliput world of Switzerland in Miniature at Melide.
Book airport transfers from the Regional Aerodrome Bern-Belp to the city of Lugano or from the domestic airport to the city and back. Our services are impeccable and we only have the most luxurious cars. We also offer chauffeured limousine services Lugano to take you around the city in style and with utmost comfort. Arrive at your meeting in a chauffeured premium fleet or hire a limousine by the hour for your romantic date in Lugano. Why stand in line for a taxi rental that will only make for a bumpy ride when you can get luxury business transfers and premium limousine services in Lugano.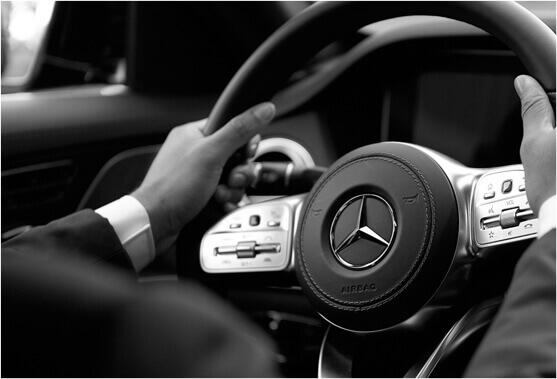 All you need to do is book your ride through our website and let us know your travel itinerary. Your chauffeur will be at the airport prior to your arrival with your pre-booked car or limousine to Lugano, will wait for you for as long as you need, will take care of your luggage, and other necessities so you can be on your way to Lugano in no time. We also offer concierge services to Lugano to take care of all kinds of requirements our guests might have including hotel bookings, table reservations at restaurants, a bottle of wine or a wake up call in the morning. Our services are unmatchable and posh and we always come through. We are available 24X7 to help you in any way possible. Attend your meeting or have a great vacation. Leave the rest to us. We will handle the driving and parking. Enjoy the ride in our business class transfers Lugano. We will make it extra luxurious for you.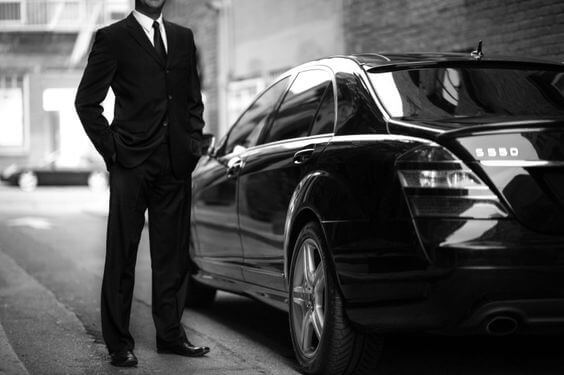 Travel to & around Lugano with professional chauffeurs
Lugano's old centre is a magnificent place to see. It is packed with Renaissance and Baroque churches, convents, palazzi and arcaded squares. You can start with the Piazza Riforma, which is enclosed with tall pastel-painted houses and lively evenings. The Neoclassical City hall on the southern boundary is a beautiful building and has a certain appeal.
At the city's south end, Via Nassa is located one block in from the waterfront and curves with Lugano's bay from where you enter the old centre of the city. Shop from the streets along arcades that have been here since the 17th century. From once being a place for trade-stalls, the area now houses exclusive boutiques, jewellery shops, department stores, and cafes that are all under beautiful arches.
All this and more is what visitors can expect from this beautiful lakeside Italian speaking city. But to enjoy a city, you either do it as a backpacker or in a true posh style. Even a ride from the airport to the bank or to the hotel becomes plush and relaxing when you have a luxurious car and a professional chauffeur taking you around. That is why all the cars and limousines from Noble Transfers come with chauffeurs who are professional, licensed, humble and always on time. They know the region like they have lived there all their lives and also know all the nooks, crannies, and hidden gems that the place has to offer. Reach your destination in style and in a safe manner with our private airport car service for transfer from Lugano or Bern airport to Lugano city. Let us serve you in a luxurious manner.
It isn't always about vacationing or visiting a city for its gardens and parks and posting tons of pictures. A lot of people like to keep their trip off the social radar. We respect your sentiments and understand how important privacy is to you. We offer VIP business transfers Lugano from and to the zurich airport without letting anyone else know of your travel plans. It is between you and the chauffeurs. We respect privacy and want all the guests to enjoy their holiday without having to worry about their itineraries being out in the open.
Whether you want a Mercedes Maybach or a limousine, we have airport transfers and shuttle services Lugano available with any luxury vehicle that you wish to ride in from our fleet. Our fleet of cars includes- Mercedes Maybach, Mercedes S Class, Mercedes E Class, Mercedes Viano, Mercedes V Class and top model limousines. From the zurich airport to the beautiful Lake city of Lugano, our services are impeccable and unmatchable and our guests always leave pleased.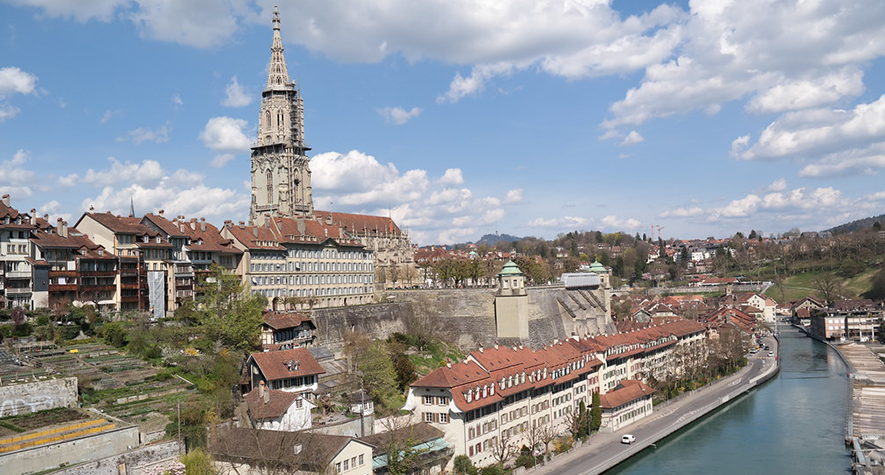 Travel around Lugano with premium limousine services
The charming lakeside village, Gandria, hugs the eastern slopes of Monte Brè, officially became part of Lugano only in 2004. The village in untainted and looks as great and the same as it did a hundred years ago when it used to be a retreat for illicit trade. Along with smuggling and the silk trade, olives are a major part of Gandria's heritage as well.The sunlit slopes of Monte Brè are tiered with olive trees, and offer leisure walks through the groves on a trail that is 3.5 kilometres long. The route stretches from Gandria to Castagnola and is very Mediterranean in views and its vibes than Central Europe.
Owing to the blend of Swiss and Italian culture and geography in Lugano, the cuisine of the city is also at a meeting point between Switzerland and Italy. Try the famous Lugano-style piadine (flatbread wrap) for understanding this mixture through your mouth. Take private airport transfers to Lugano from zurich airport and try the famous dishes the city has on offer.
The town centre has numerous parks with sub-tropical plants such as the Parco Civico on the lakeshore. The lake side promenade has the Belvedere Gardens, where you not only find camellias and magnolias but also a myriadof sub-tropical plants and modern works of art.
Art connoisseurs come to this city of art and architecture for the exclusive exhibitions it hosts. In the MASI (Museod'ArteDellaSvizzeraItaliana), you can find paintings by Klee, Jawlensky, Renoir and Degas, among others. The last 50 years have seen the Ticino region, and Lugano, in particular, develop into a key region for architecture. The famous delegates of the "Ticino School" are Luigi Snozzi and Mario Botta. Botta'sBanca BSI (VialeFranscini), the Palazzo Ransila (Via Pretorio) and his own workshop on the Via Ciani are examples that need no introduction at all. Visit the beautiful Mediterranean region in Switzerland with our premium limousine services and luxury transfers from zurich airport to Lugano.
This a tropical place in the heart of Europe. It doesn't get more beautiful and luxurious than here. Book your business class transfers to Lugano and start planning your holiday. Or use our concierge services Lugano to get a customized itinerary made. Travel in style and luxury when you travel with Noble Transfers. Always.