Have any Questions?
Mountain Resort of Klosters With Airport Transfers From Zürich
Situated in the valley at 1194 meters, the mountain resort of Klosters is a beautiful alpine resort and is a renowned holiday destination among the royals and world's elites. The town is nestled in the rural part of the Prättigau (Graubünden) and has a romantic village-like charming atmosphere. Standing, in contrast, is the Alpine metropolis of Davos, the host of the World Economic Forum. The Vereina tunnel connects the Engadine region to Klosters making it a huge resort town.Klosters is one of the family resorts and bears the "Families Destination" quality mark.
Klosters tops in keeping its guests low-key and discreet in the most secure way as compared to any other resorts in the Alps. This alpine resort town is a fabulously superior, highly-civilised, impeccably run farming community that is blessed with world-class skiing at its doorstep. It is possible to get a glimpse of Johnny Depp, Julia Roberts, the king of Sweden or Prince Charles walking the aisles at the local supermarket during the season. However, the town does not have a single franchised retail outlet.
The town is 12 kilometres away from the busy convention centre town of Davos. Guests can always stay in Klosters and attend conventions and conferences in Davos. Klosters is well connected by roads and ferries and the easiest way to reach this charming place is by flying to Zürich and then getting an airport transfer to Klosters. For a lot of people, luxury is a prerequisite. Besides, why stand in a line waiting for a taxi rental when you can get to your destination in a luxury vehicle that you deserve. We, at Noble Transfer, provide professional airport transfer service from Zürich airport to Klosters and anywhere in and around Switzerland.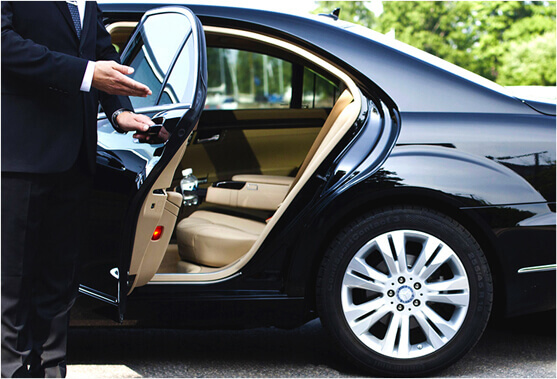 Hire Private Airport Transfers From Zürich to Klosters
The Gotschnabahn cable car takes winter sports enthusiasts up into the world-class Davos ski arena. The somewhat smaller and sunny Madrisa ski region situated above Klosters is more suitable for beginner skiers. For off-piste and touring skiers too, the Davos-Klosters region has a lot of attractive conditions. Six Davos-Klosters skiing areas include Parsenn/Gotschna, Jakobshorn, Pischa, Madrisa, Rinerhorn and Schatzalp/Strela, which have been joined into one to form one vast winter sports arena.
If that isn't something that catches your attention and you need some quiet time to yourself, then visit the Davos mountains with 111 km of stunningly made winter footpaths and snow-shoe trails. Horse-drawn sledge rides, toboggan runs and a variety of après-ski activities and nightlife venues in Klosters, and in Davos never cease to catch the attention of visitors.
Take a step back, get away, and visit this beautiful ski resort town with our business transfers and premium Zurich limousine service to Klosters. A special and notable addition to a plush stay and getting around in any city is the transportation that you take and that is why we only have luxurious vehicles in our fleet for our posh clients.
Our fleet of cars includes- Mercedes Maybach, Mercedes S Class, Mercedes E Class, Mercedes Viano, Mercedes V Class and top model limousines. All the cars and business limousines in our fleet come with professional chauffeurs who understand and know their routes well. You will never be lost when you are with us.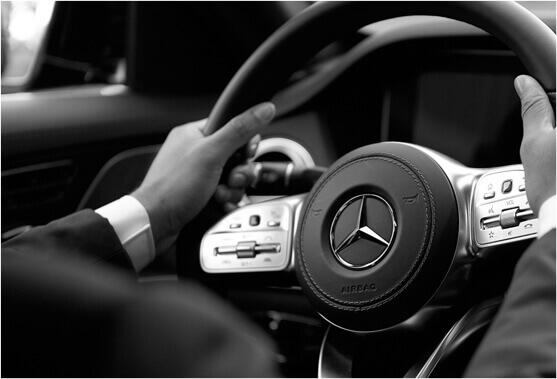 All you need to do is book your transfers from Zürich airport to Klosters with us through our website and notify us of your travel plans. This will help us in instructing our chauffeur accordingly so you will not have to waste even a minute of your valuable time in giving directions. If you need help with planning your stay or mapping out your must-visit list, then take advantage of our concierge services wherein we make you a customized itinerary for your stay in Klosters. We will book you a hotel, book you a table at a restaurant or even get you a ski lesson if need be. Simply let us know what you need and we will get it done.
Our chauffeur will be at the airport to receive you prior to your arrival. He will wait for you for as long as you need and will help you with your luggage and other requirements before taking you to your adventurous yet peaceful stay in Klosters. You can also book transfers from Klosters to Zürich airport with us after your holiday comes to anidyllic end. We want you to have the most delightful holiday that you can think of. Let us worry about traffic and parking. All you need to do is sit back, relax and enjoy the ride in our business class transfer in Klosters or in a premium chauffeured limousine.
We are available 24X7 to cater to each and every need of our clients. Whether you are flying in from the first flight in the morning or will land from the last flight at the Zürich airport, our chauffeur will be there to receive you before your flight lands. That is our promise. Similarly, book your airport transfer back to the Zürich-Kloten airportwith us to reach in time for your flight back home. Or if you like travelling with us too much, we can even drop you straight home anywhere in Europe. We are very flexible and can cater to all kinds of emergency stops or last-minute changes effortlessly.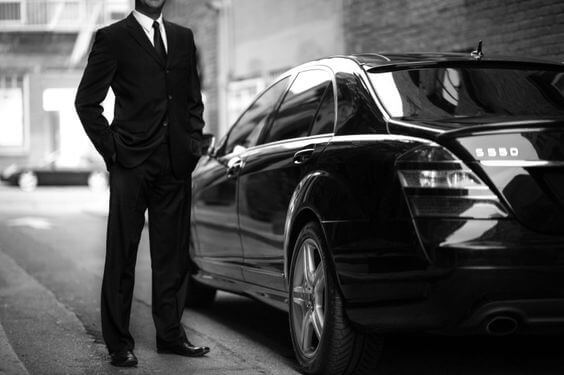 Travel Around Klosters with Premium Chauffeur Services
Summers in the Klosters village resort is fascinating and people come from all over the world to enjoy the expansive area in the Prättigau/Klosters/Davos holiday region for its 700 kilometres of trails. These range from footpaths suitable for strollers to challenging mountain hikes. Withnature, rock and forest trails, an energy-encounter trail, and a herb garden at Madrisaguarantee special and unique experiences to everyone. The Madrisa Land, Alpine adventure park is filled with a world of legends and fairy-tales. The place has on display over 90 regional legends and popular tales making it a haven for kids and adults alike.
Nearby Klosters, there are trails with varying degrees of difficulty for cyclists and mountain bikers to choose from. The GotschnaFreeridePiste is a remarkable roller-coaster for mountain bikers and is 6 kilometres long. 200 banked curves, jumps and waves are what you get when you visit theFreeridePistethat goes all the way from the Gotschna middle station down to beautiful Klosters. Book private airport transfers to Klosters with us and has an amazing time in this untainted land.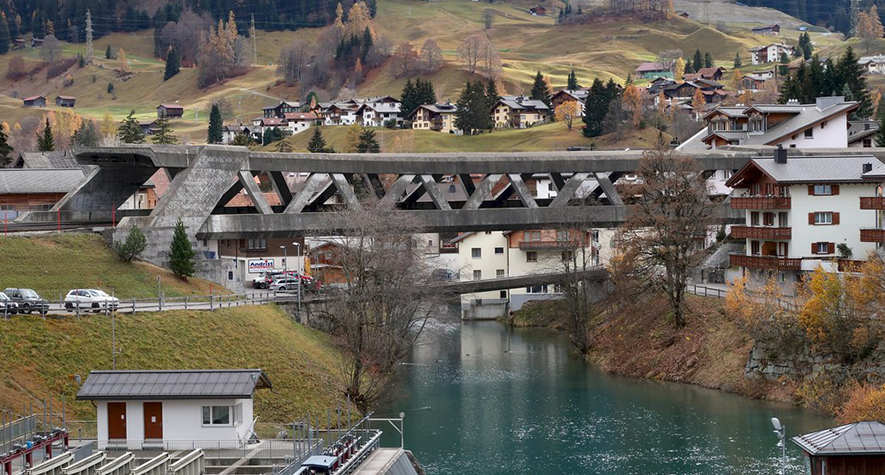 Whether you are flying private or in an Airbus, to get to Klosters, you need a ride. Vacations are meant for relaxing and admiring the surroundings. But to truly admire the beauty of a place, one needs to be free of all worries. Especially from worrying about car parking and refuelling the tank. This is whywe offer premium chauffeured limousine services in Klosters for our guests who need a break from the hustle bustle of the fast-moving world. All you have to focus on is where to eat, where to hike to, and which sports activity to indulge in. Leave the rest up to our professional chauffeurs.
We understand that this enchanting town gets a lot of royalty and celebrities and not everyone likes the world to know of their vacation plans. For those who like to keep their where abouts off the social radar, we do our best to keep the visit as discreet as possible. Hire a private airport driver for your VIP travel to Klosters and be sure that our chauffeur will keep you safe and will respect your privacy.
Our business transfer services are exceptional and all our chauffeurs are licensed, humble, extremely professional, and know all the cities and surrounding areas well. All our chauffeurs know the hidden gems of Zürich, Klosters, Davos, and most of Switzerland. We have curated experiences and activities for our guests to choose from. Information about the best hotels, great eating joints, sleek night clubs and bars for après ski activities, and more come with our driver services. Just book a premium limousine transfer in Klostersand get your favourite dresses out.
Whether you are coming to Zürich or Davos to attend the World Economic Forum, to watch the annual Spengler Cup ice hockey tournament, the oldest international ice-hockey competition or you simply want some time to yourself in this affluent yet quaint resort village, Noble Transfers is here for all your travel needs. Book us for your business class transfers from Zürich airport to Klosters and have a relaxing vacation. Our luxury VIP servicesare just a booking away and so is a vacation in this wonderful place. We guarantee you a luxurious ride. We know posh. We only do posh.